21 Different Ways To Make $100k Per Year
Do you want to make an extra $100,000 every year? You are in luck! There are a number of different ways to do just that. In fact, there are so many different options that it can be tough to know where to start.
In this blog post, I will explore some of the most popular methods of making $100k a year. So, whether you're a stay-at-home mom or dad, a business owner, or just someone who wants to find out how they can make more money, keep reading! I'll go through each method in detail and provide you with step-by-step instructions on how to make $100k a year.
Let's get started!
Some of the links below are affiliate links. You can read CollectingCents' full disclosure here.
How to Make $100k Per Year?
There are several ways to make a six-figure income.
You can make $100k per year from your career, business, side hustle, talent, or a combination of each. Some people are lucky enough to get into careers or businesses that quickly make $100,000 or more annually.
However, if that is not you, it is up to you to come up with several income streams to attain your goal.
There is a common misconception that all you need is brains to amass a fortune, but financial success requires more than just smarts. Earning an annual income of $100K+ per year demands hard work paired with excellent prioritization skills such as being ambitious, self-motivated, well educated, optimistic, and most importantly, likable!
You might be amazed at how many different options there are to make money in this day and age. Whether you're looking to start your own business or find a new job, consider these options as you explore ways to increase your income. Who knows? Perhaps one of them will be the ideal match for you!
#1 Share Your Skills Through Online Courses
Sharing your skills online through virtual classes is among the easiest ways to make $100k per year. The good thing about virtual teaching is that you do not need a university degree or years of experience. As long as you know the skill you are taking, people will keep coming back.
You need the necessary skills, a laptop, and a high-quality video camera to take virtual classes. Use your skills to develop an online course around your expertise and put it out there for people who need the skill.
Virtual learning is a preferred mode of learning for most people on tight schedules. You will be surprised at the number of people who will sign up for your classes and even refer others as long as you deliver quality.
Platforms like Teachable let you create online courses on pretty much anything for a small fee. The list of skills you can teach online is endless, from cooking lessons to knitting to investing classes.


#2 Publish Tutorials on YouTube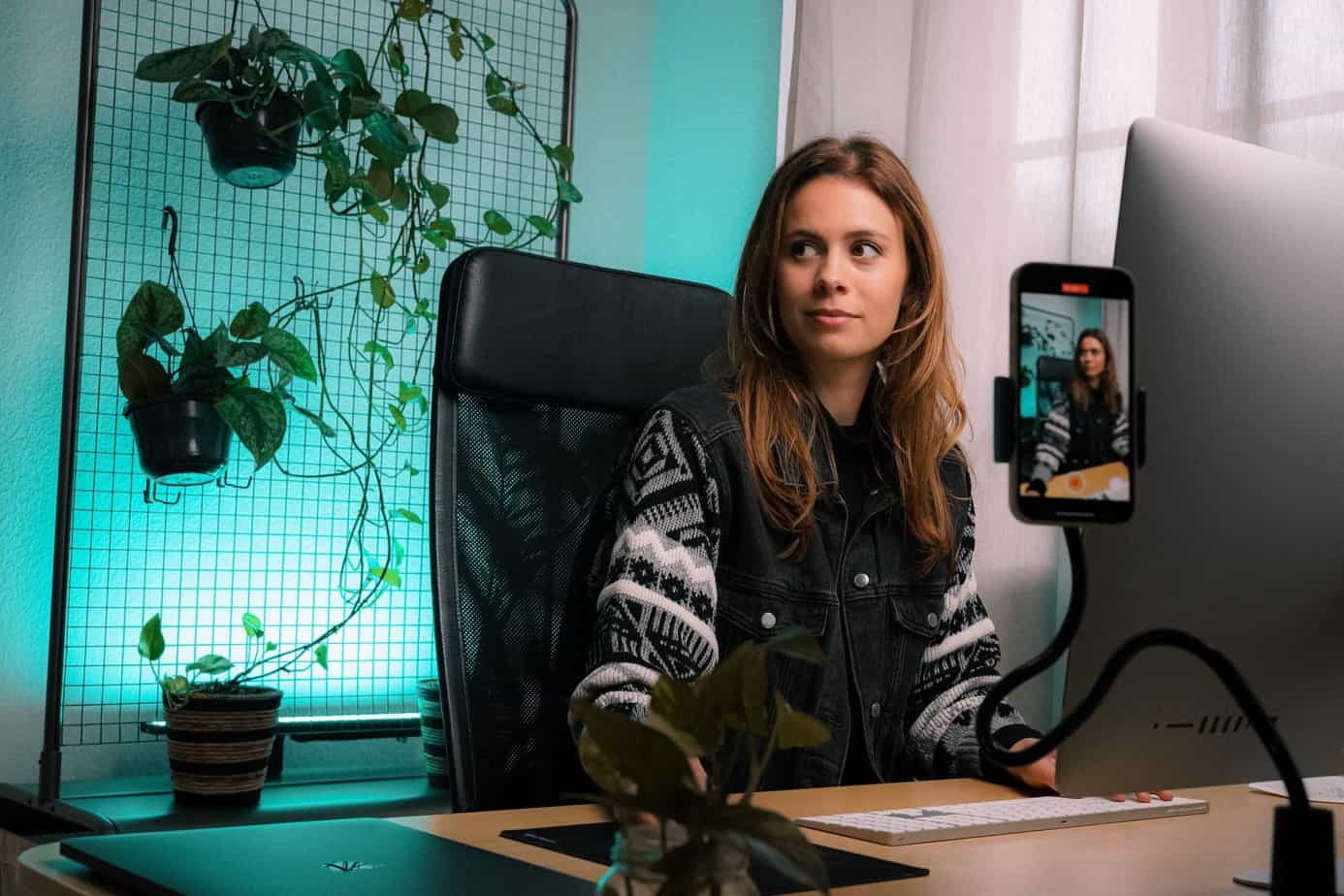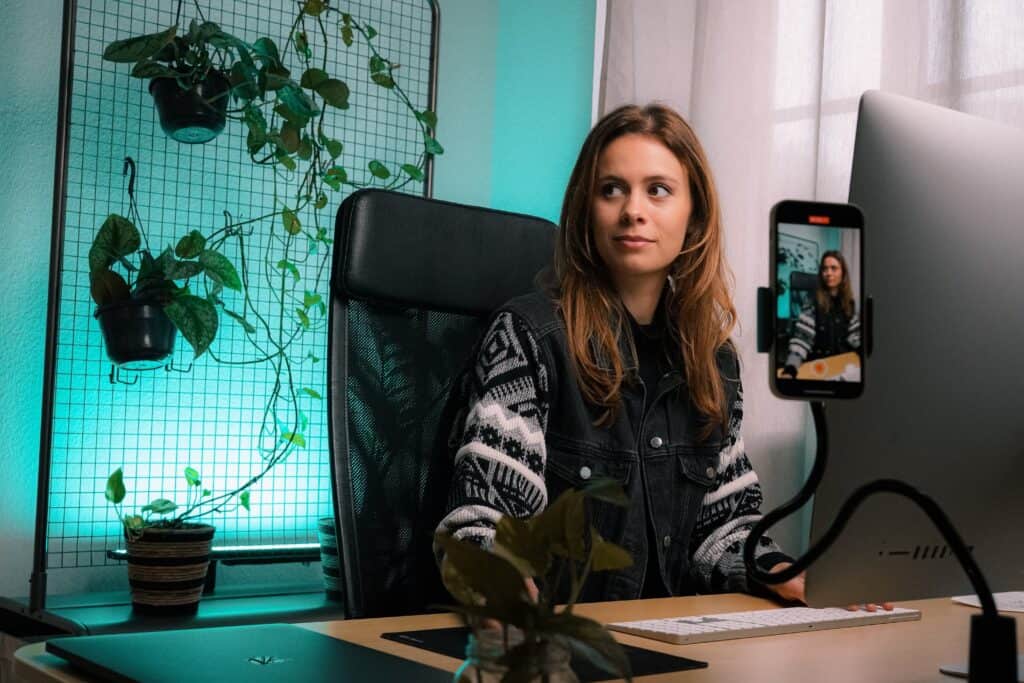 So many people today are into DIY, and Google records millions of "how to" search requests daily. If you are gifted or have skills in some DIY projects, you can earn money by recording yourself doing it and uploading it on your YouTube channel.
A YouTube channel earns you money from views, which requires you to get subscribers who will translate into views. Some YouTube channels pick up immediately, while others might take time.
Note that growing a YouTube channel requires a lot of hard work and consistency. You must upload a tutorial consistently, and this means learning a new skill from time to time. Also, video quality is paramount; therefore, invest in high-quality cameras.
Once your channel has become well known, you can also earn money through selling ad spaces or offering some tutorials under premium membership.
It could take months or even years of consistent effort before you start making money from YouTube, but once you do, you can easily earn over $100,000 annually.
#3 Become a Freelance Writer
Freelance writers make thousands of dollars yearly, and you could be one of them. The demand for freelance writing is high today because businesses are moving online, hence the need for articles, social media content, blog posts, and press releases.
With the ability to offer any of these services, you stand a chance to make more than $100k per year. However, to succeed in freelance writing, you must be able to curate engaging and original articles.
Identify a niche you are interested in and write at least ten articles to showcase your skills.
However, to make good money, you must work with well-paying clients who are not easy to find. Even if you do not get clients as fast as you thought, do not quit yet. Perfect your writing skills and keep applying.
No one should expect to make $100k a year in their first year of freelancing; however, with the appropriate clientele and some hard work, it is possible to earn this amount over time.
A great option to find new clients is FlexJobs. I really like them because they review every job posting to make sure the client is screened properly so that you do not see any below-average or scammy job postings.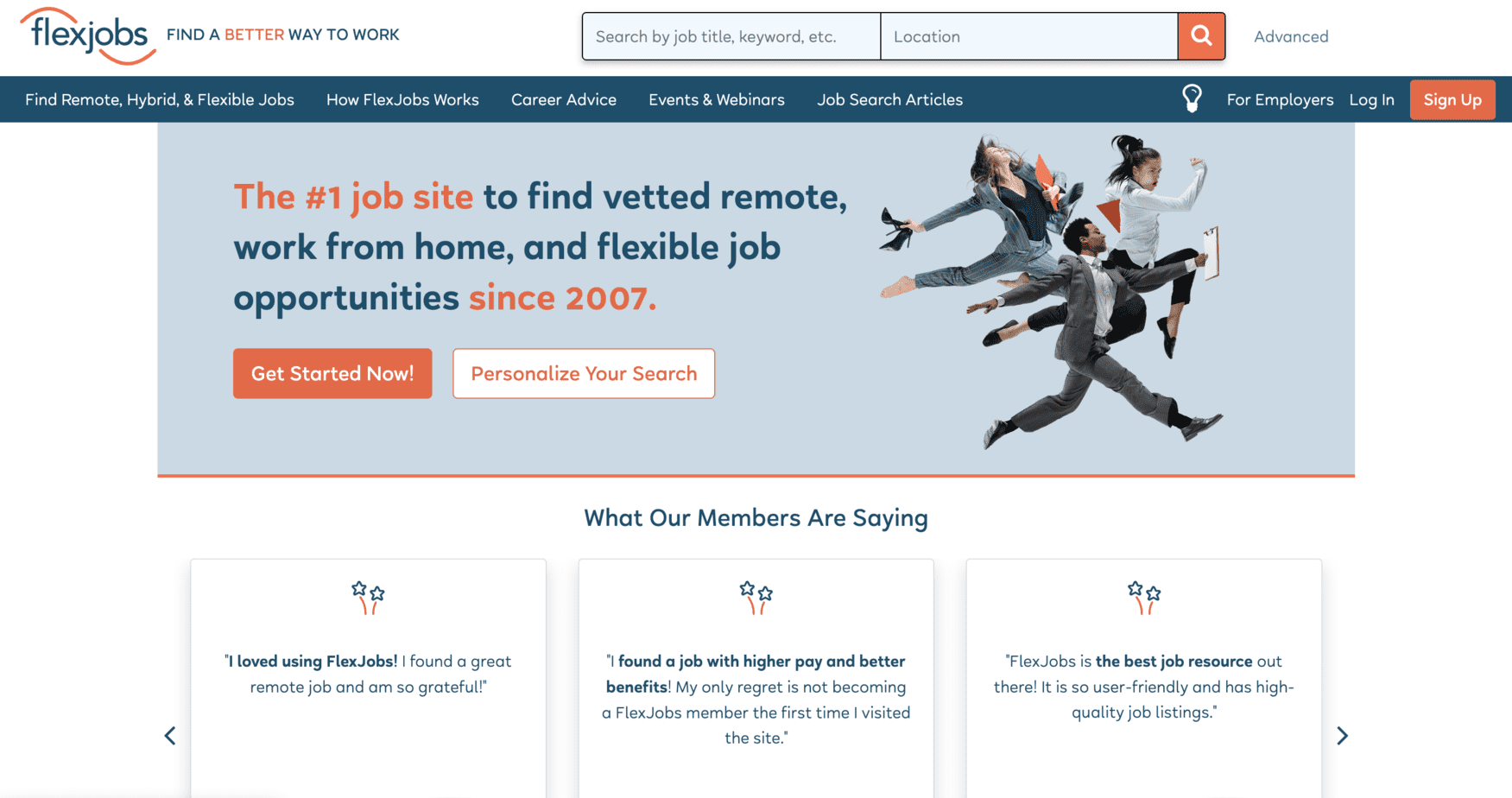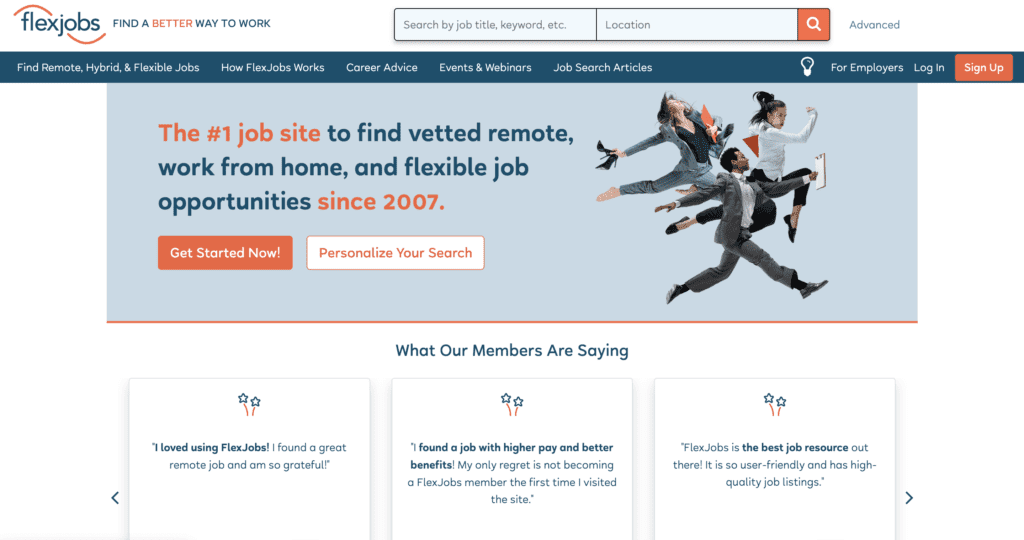 While options like UpWork and Freelancer.com do exist, I refrain from recommending them due to the quality of employers on those platforms. If you want to get what you are worth, I would recommend considering FlexJobs or Problogger as job board options.
If you are looking for quick jobs to build your portfolio, you could even consider Fiverr.
Related Post: 9 Steps to Start a Freelancing Business
#4 Starting a Website of Your Own
Blogging is another tried and tested method to make $100k per year. Creating a blog requires very little investment as it only requires you to be a good writer and be passionate about a niche.
A successful blog will earn you passive income for the rest of your life, but it requires tons of effort initially. Commit to publishing content by doing the things you love. For instance, you can create a travel, recipe, or parenting blog.
It will take some time and a lot of quality content before you get any traffic, but the results will be worth it. Once you gain a solid follower base, you can make money through affiliate marketing, direct advertising, and consultations.
For your blog to make you $100K, settle for a high-demand niche, churn out quality content, and promote your blog on social media platforms.
Your blog might not make you $100k in the first year, but it pours into your financial pot. The income will continue to grow over the years. What's more, you can sell it after some time, so treat it as an asset.
Companies like Flippa and Empire Flippers manage the entire buying and selling process for you for a cut of the profit. For some people, their entire business model is flipping websites.
This means that they create a website and get it to the point where it can be sold for a few thousand dollars and then begin working on the next one. It is worth looking into if you enjoy the process of getting a website to rank and grow in the eyes of search engines.
#5 Create and Sell Stuff
If you have talented hands, you can create and sell items. Depending on your talent, you can create paintings, knitting products, art, or anything else you can handcraft. You can sell these items in your office or to your friends, or market them online through various social media pages.
You can also create an account with Etsy, a popular platform where people with gifted hands sell their handmade items.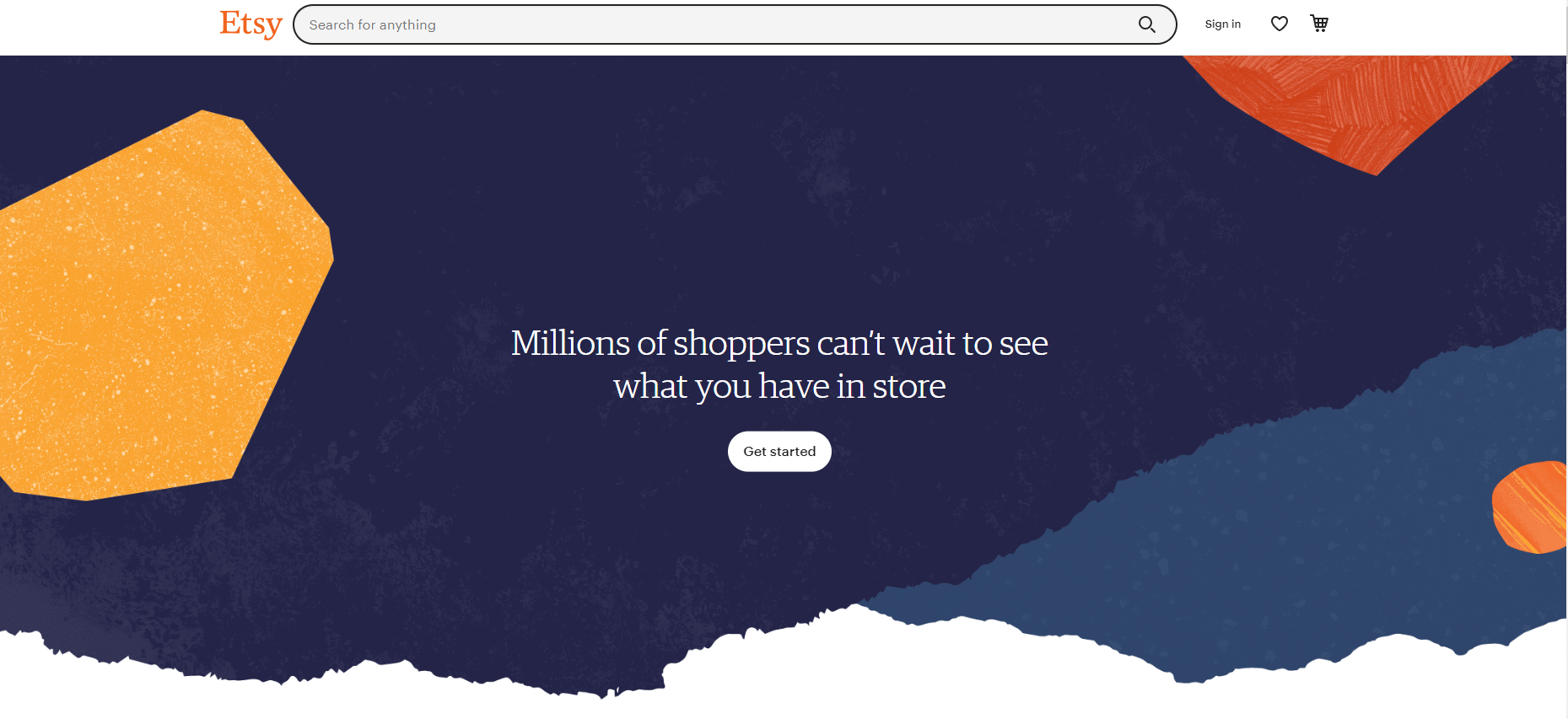 Whatever your talent is, try to make money out of it. Creating and marketing your items consistently will pay off after some time. Some creatives are forced to leave employment to meet the high demand for their products.
If you must, take professional courses and pay for advertising. The good thing about investing in your talent is that no one can take it away from you, and you will earn from it as long as you are alive. Therefore, do not tire of cultivating your talent.
#6 Become an Online Tutor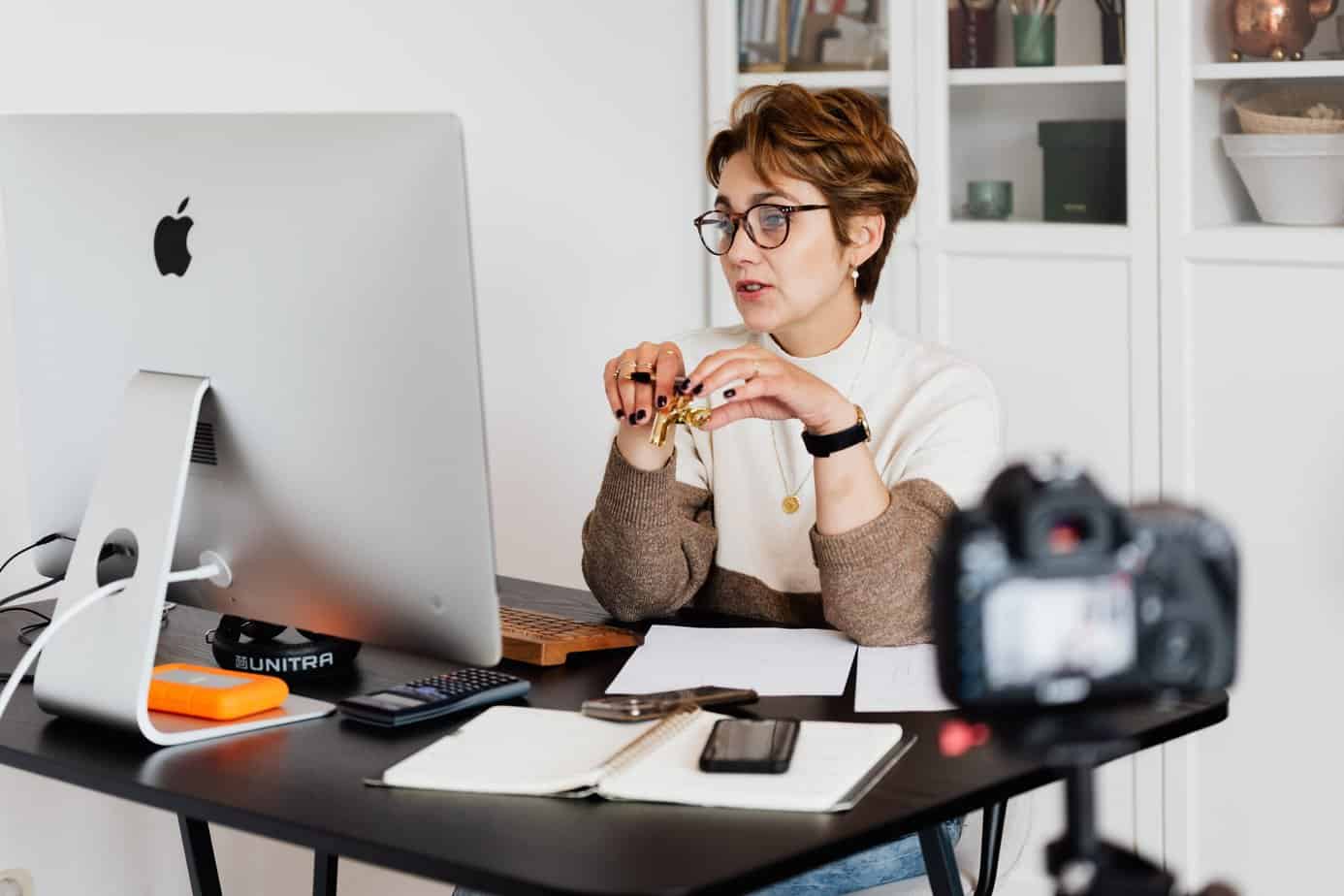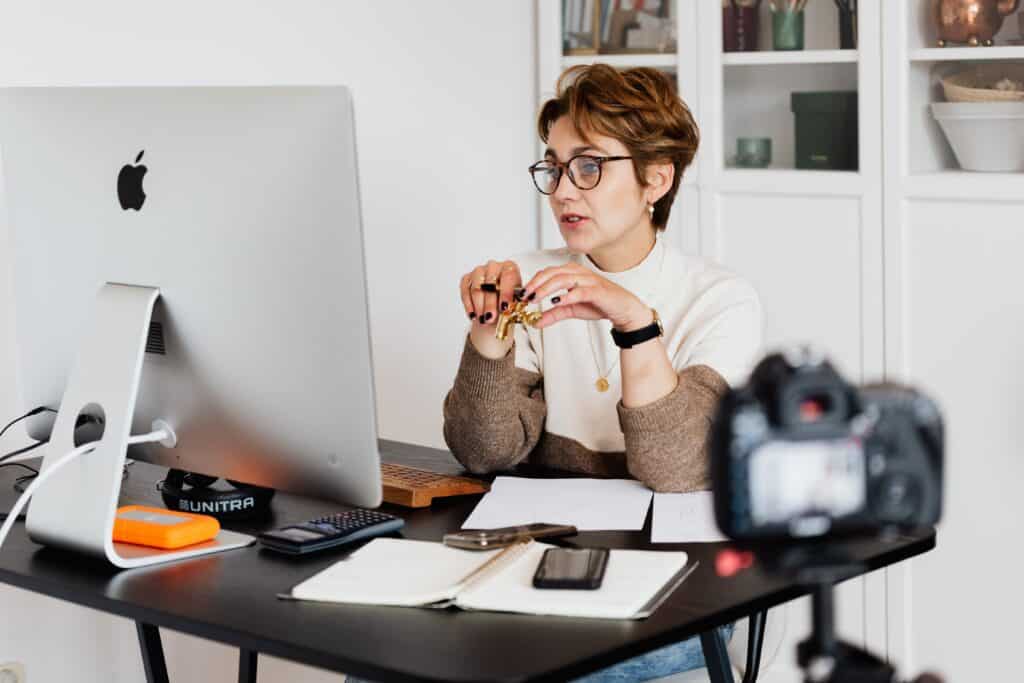 If you are a trained teacher or specialize in a specific school subject, you can make thousands of dollars by helping students with complex subjects like Maths, Physics, Chemistry, and English.
You can decide to tutor physically or online. For online tutoring, create your own tutoring website or sign up with an online tutoring site. The beauty of online tutoring is that you can meet students from all over the world and do not have to travel or pay for a space to be used as a classroom.
One-on-one tutoring will also earn you money, but it limits you to your location and comes with logistical challenges. You will have to travel every day to meet your students.
Most students are willing to pay whatever fee you ask, as long as your services will help them pass an upcoming exam. Therefore, with the right effort and strategy, tutoring can earn you $100k a year or contribute towards the goal.
However, having certifications in the areas you wish to tutor is necessary for pupils to trust your services and for you to be accepted into tutoring sites.
Some great websites to look into if you are just getting started include:
VIPKid: This platform connects native English speakers to children around the world who want to learn English. It is pretty easy to get a job on there if your native language is English and you can earn up to $24/ hour sitting at home.
Preply– If you are fluent in more than one language, you can make money teaching adult students on Preply.
OutSchool – This platform lets you teach whatever class you want and market it through the OutSchool platform.
#7 Create a Trendy Print Store
Printing trending phrases, weird images, or memes on t-shirts, caps, pillows, or mugs is a booming business. If you are active on social media and up to date with the trends, a trendy print store can be your breakthrough to 100,000 dollars per year.
As a startup, it is wise to only make prints on demand. This way, you will not have dead stock.
Marketing plays a significant role in this business as well. You can make yourself a billboard by printing and wearing t-shirts. You will be surprised by the number of people stopping you to enquire where you got your tee printed.
Social media marketing will help you to a great extent as well. Post your merchandise on Facebook, Instagram, Twitter, and TikTok.
You can also open a Shopify online store with sites like Printfy or Printful.
The advantage of a Shopify store is that you will no longer have to deal with the products because they take care of the printing, deliveries, and customer service.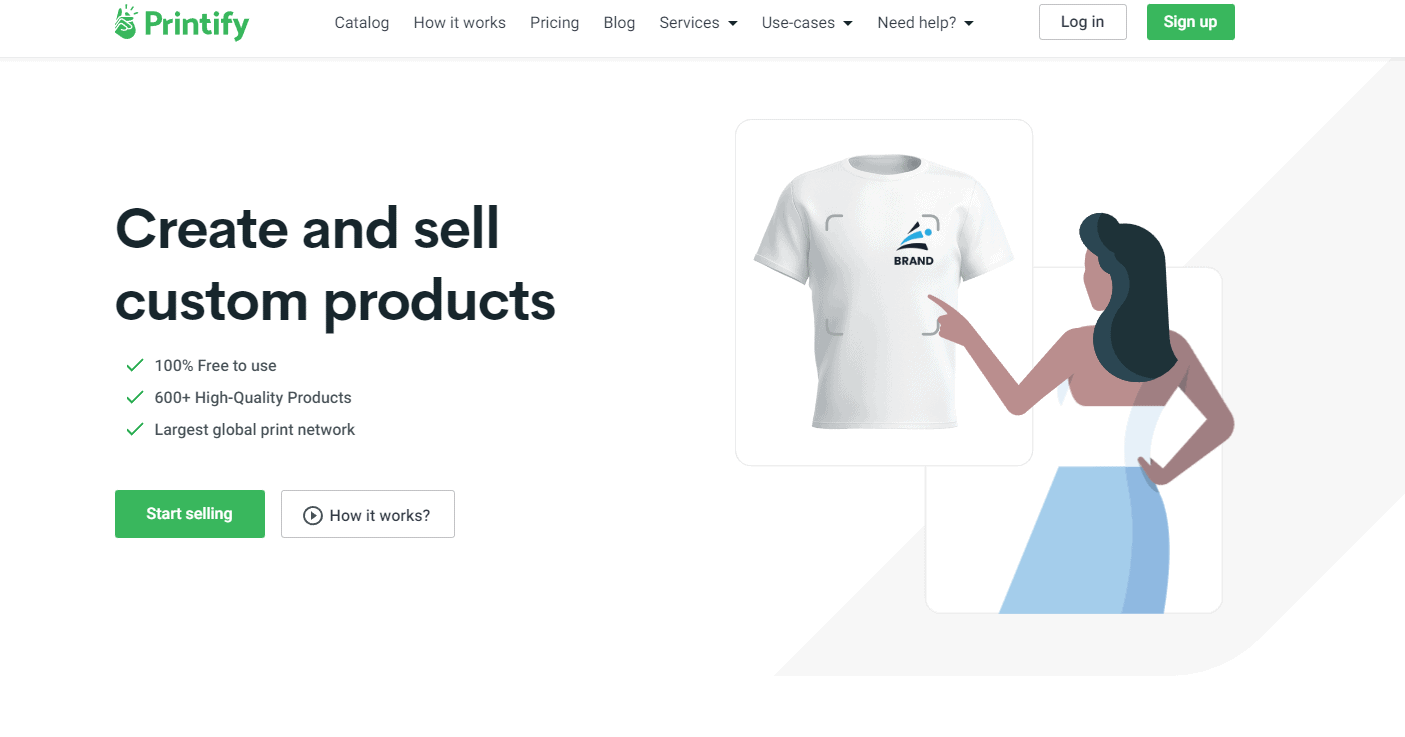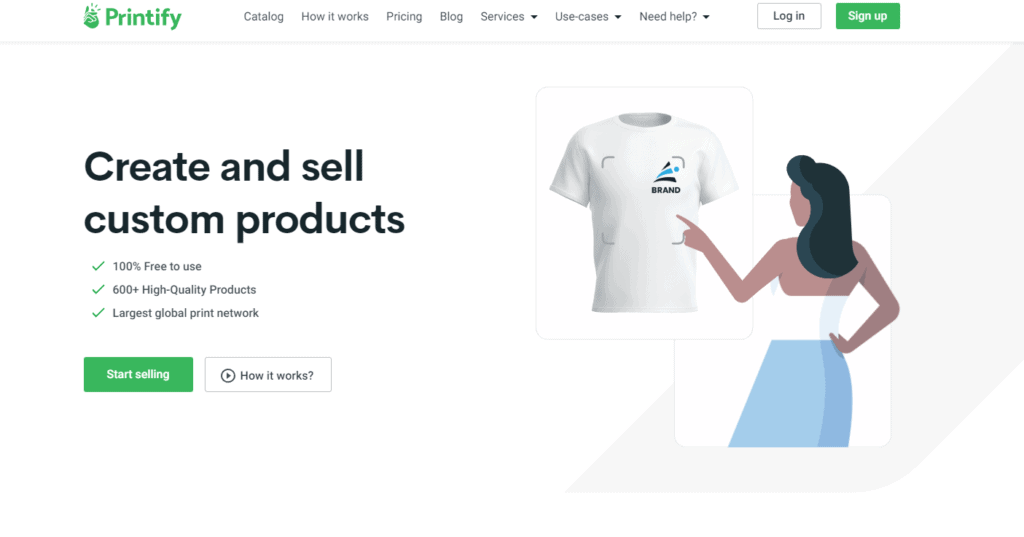 The printing business does not require you to be an exceptional designer. You need to identify the latest memes, trendy concepts, themes, or events and have them on merchandise.
#8 Become an SEO Consultant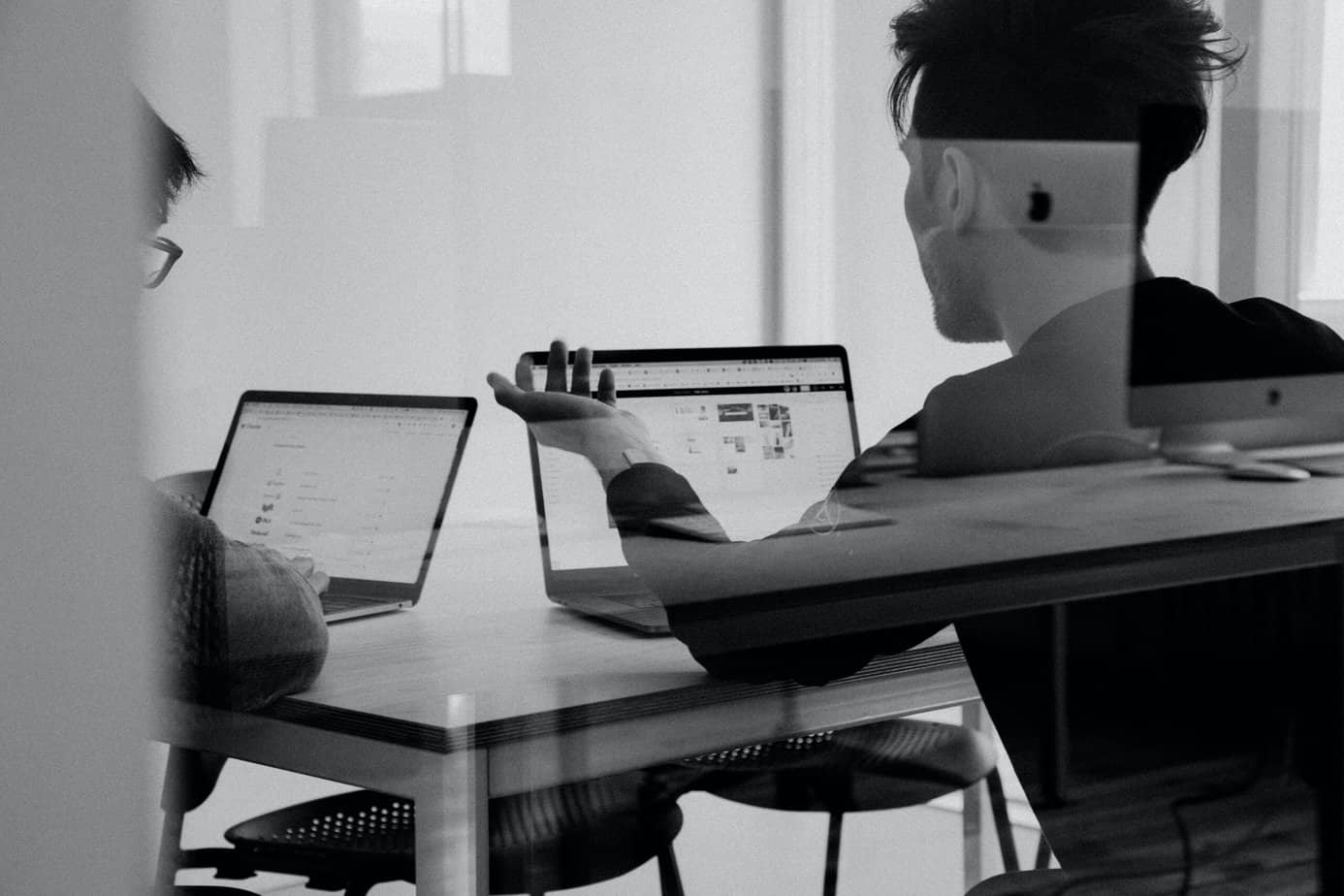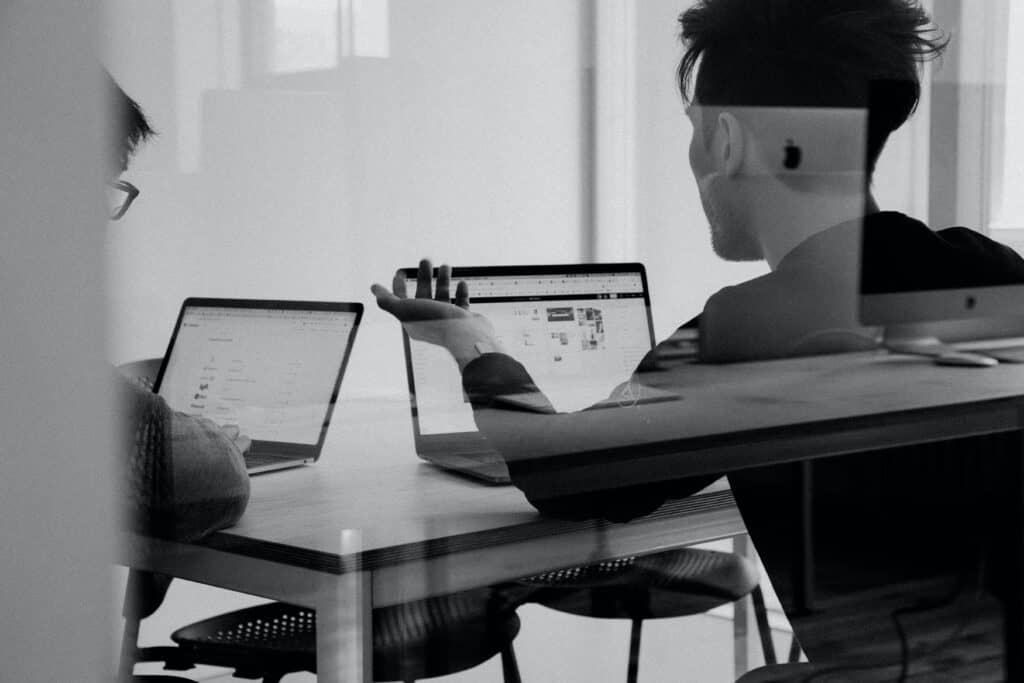 Businesses are now moving online because that is where customers are. This creates a need for search engine optimization and, consequently, a demand for SEO consultation.
If you have SEO skills, you can help businesses rank on the first page of Google search results for a fee. A website's visibility determines an online business's success, and they are willing to pay whatever amount to rank.
With good reviews and referrals, it will be easy for you to make $100k per year. This might not happen within the first months of your consultancy, but as you grow and get more consistent clients, you will be smiling all the way to the bank.
The good thing about search optimization is that there is no limit to the niches you can optimize because the skill is the same. You can work in all niches, from babies and parenting to beauty and lifestyle.
To stand out among other SEO consultants, experience in sales and WordPress knowledge is vital. Also, stay updated with search engine modifications from Google for the best results.
In addition to a good income, SEO consultancy offers you lifestyle freedom because you can work from anywhere in the world.
#9 Rent Out Your Car
If you do not use your car often or you have an extra one, you can decide to rent it out for extra cash. You can rent it out to your friends or use car rental platforms online, such as Turo, where you stand a better chance of getting consistent clients.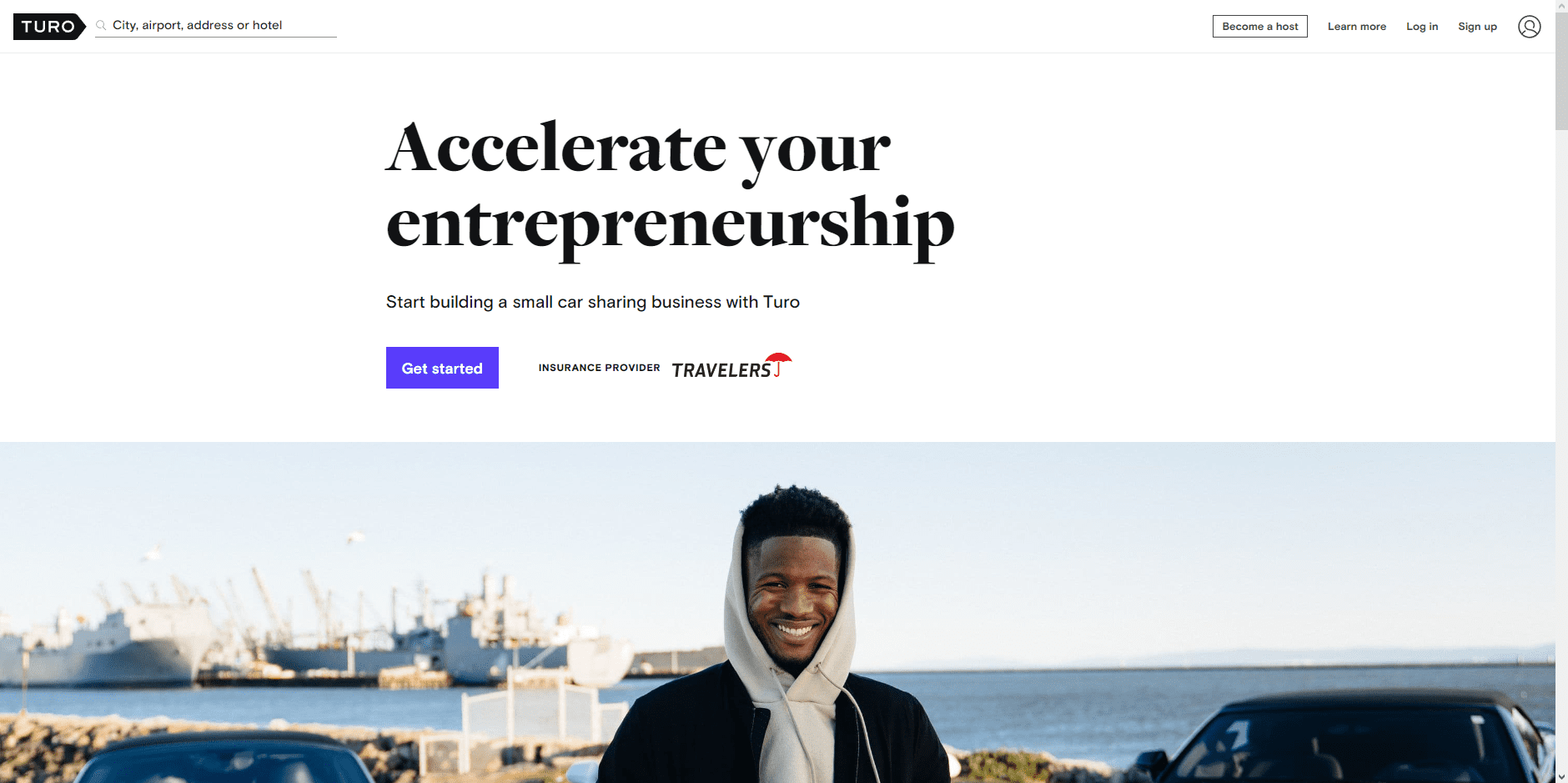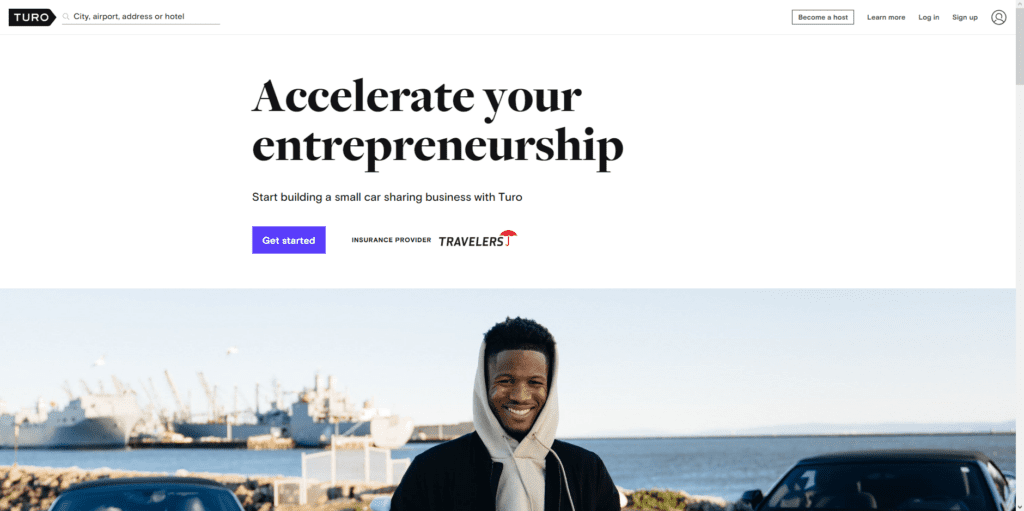 Working with car hire platforms removes the paperwork and tracking burdens off your chest. You will, of course, pay for the services, but you will not stress about looking for clients and following up with them.
If you consider making money by renting out your car, it comes with some risks. For instance, you may suffer inconveniences if that is the only car you own, your car might get damaged, and most likely, it will wear out faster.
While renting out a single vehicle might not bring in $100,000 annually, it would still help boost your income and bring you closer to your long-term objective.
You could also consider advertising on your car if you cannot afford to rent it out. This could easily help you make a few hundred dollars every month. You can learn more about car advertising here.
#10 Writing & Publishing
If you wish to write a book one day, let the desire to make $100,000 per month motivate you to start. So many people are born with the talent to write, but very few pursue the dream because it requires hard work and consistency.
Writing a book amidst your busy work and family time schedules takes a lot of sacrifices, but it will be worth it at the end of the day.
Moreover, you can hire ghostwriters from freelance writing platforms to do the writing for you. Do not be scared of what others are doing because the book does not have to be of a particular length or style.
You can write short stories and publish them on Kindle, have your book published by a well-known publishing company, or record audio books and publish them on Audible.
Writing a book is a significant undertaking, but it's no longer nearly as challenging or expensive as it once was.
Suppose you're looking for a way to publish your own book. In that case, many options are available, including hiring a professional or doing it yourself through digital publishing platforms such as KDP Print, IngramSpark, BookBaby, and Blurb.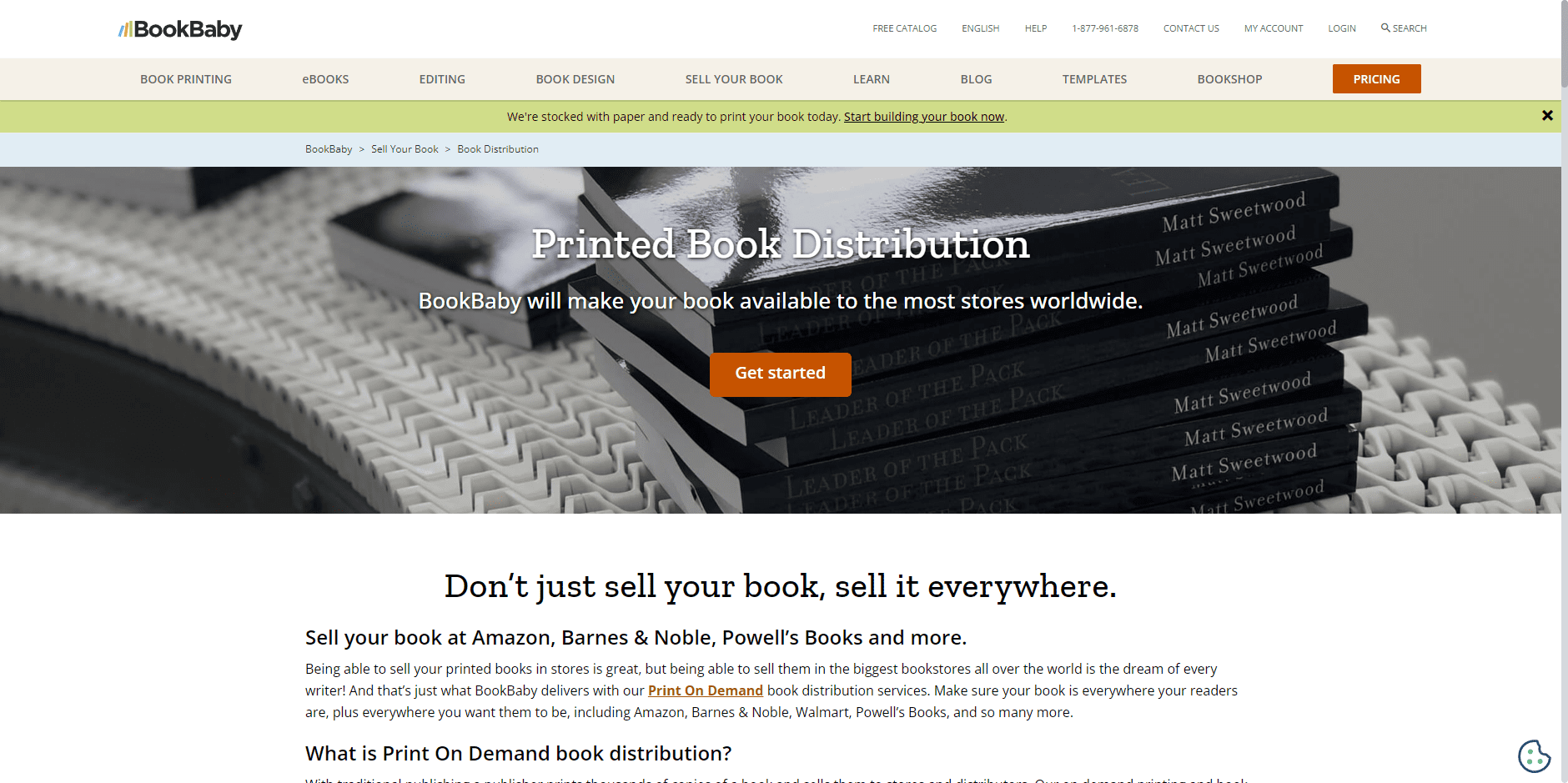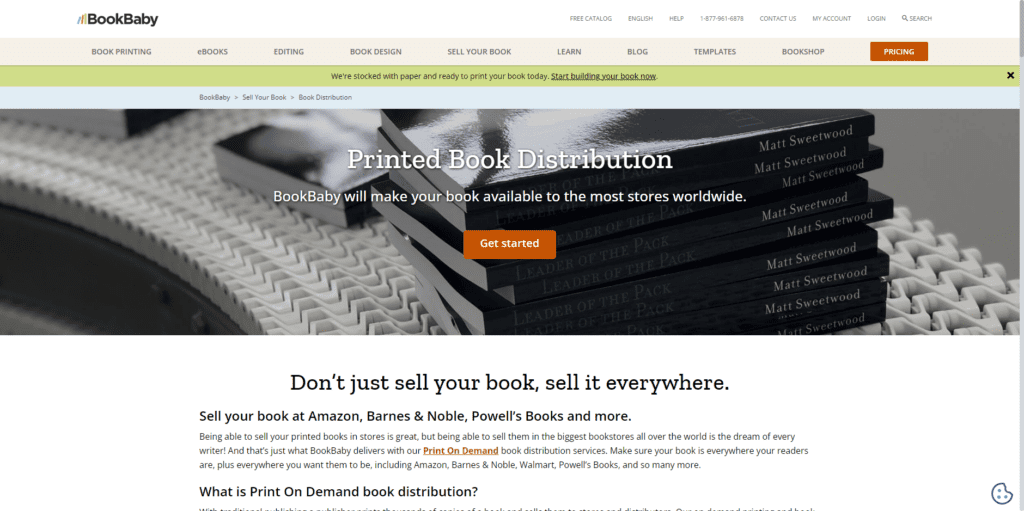 #11 Rent Your House on Airbnb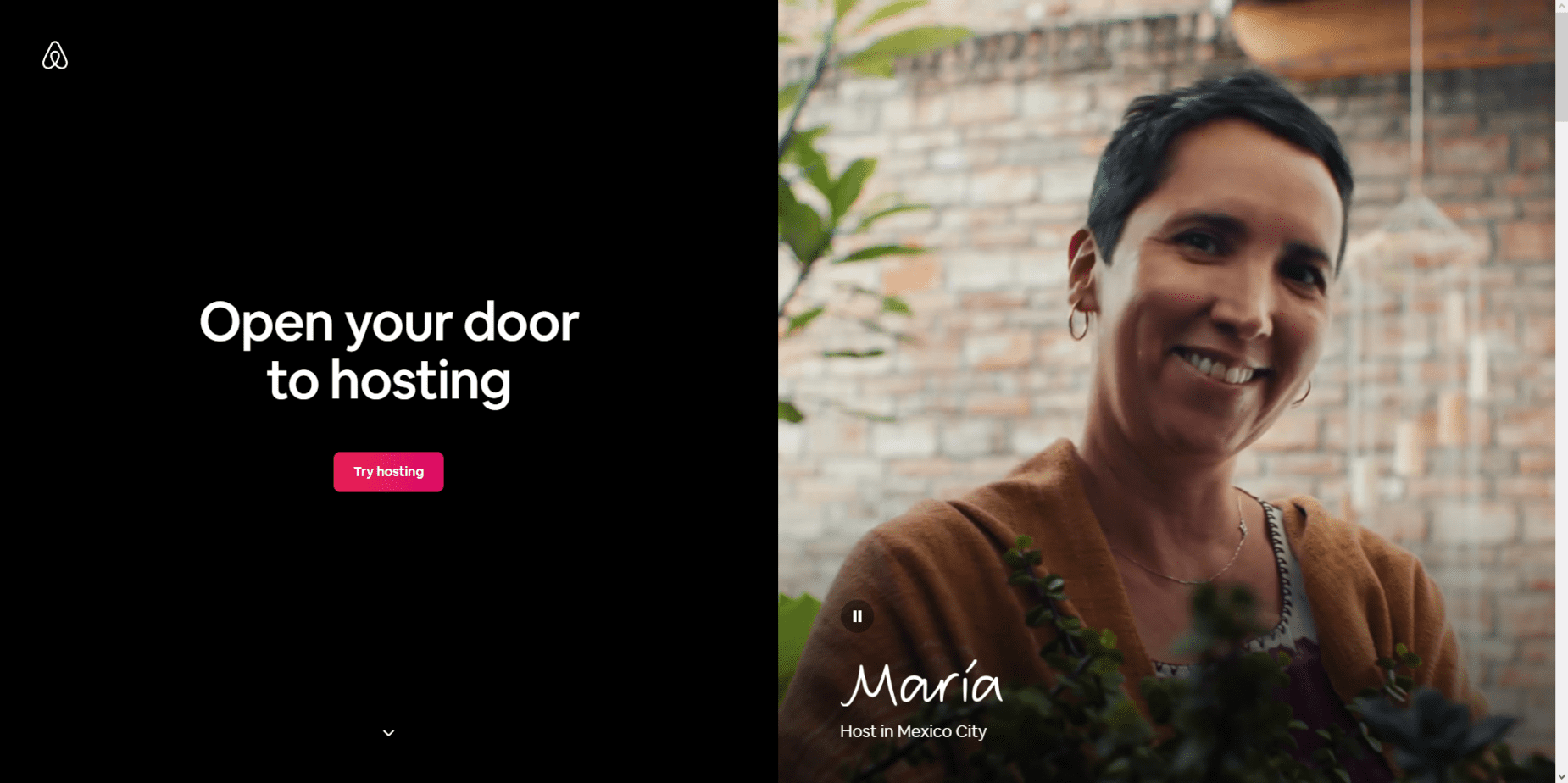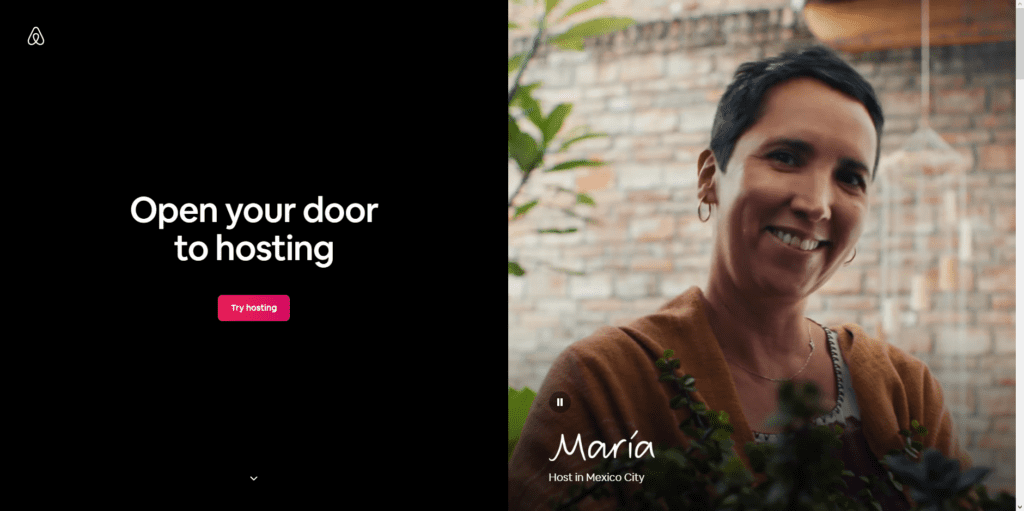 Renting out your house or spare bedroom on Airbnb is another way to make $100k in a year. However, the amount you will make depends on your location and the prices of Airbnbs in your area.
For instance, if a room goes for $100 per night, you stand a chance of making thousands of dollars at the end of the year if you put out the whole house on Airbnb.
Renting out a room in your house while still residing there can be challenging because it means sharing your space with a stranger. This business is not for you if you are not comfortable sharing your space. Another challenge is that your house might be rented by irresponsible people who will damage fixtures, leave the bed undone, and even steal valuables.
If you don't mind sharing a room with complete strangers, this is your chance to make money. You can make a lot of money on Airbnb, which means that even if it's just part-time or full-time work, you can generate enough money to buy a separate house in the future simply for the Airbnb business.
#12 Social Media Manager
Businesses with active social media accounts often work with social media managers.
Social media management involves uploading videos, posting pictures, running campaigns, and managing sponsored advertisements, among other tasks on a client's Facebook, Instagram, Tiktok, or Twitter accounts.
You can study social media management online and get certificates from platforms like Skillshare.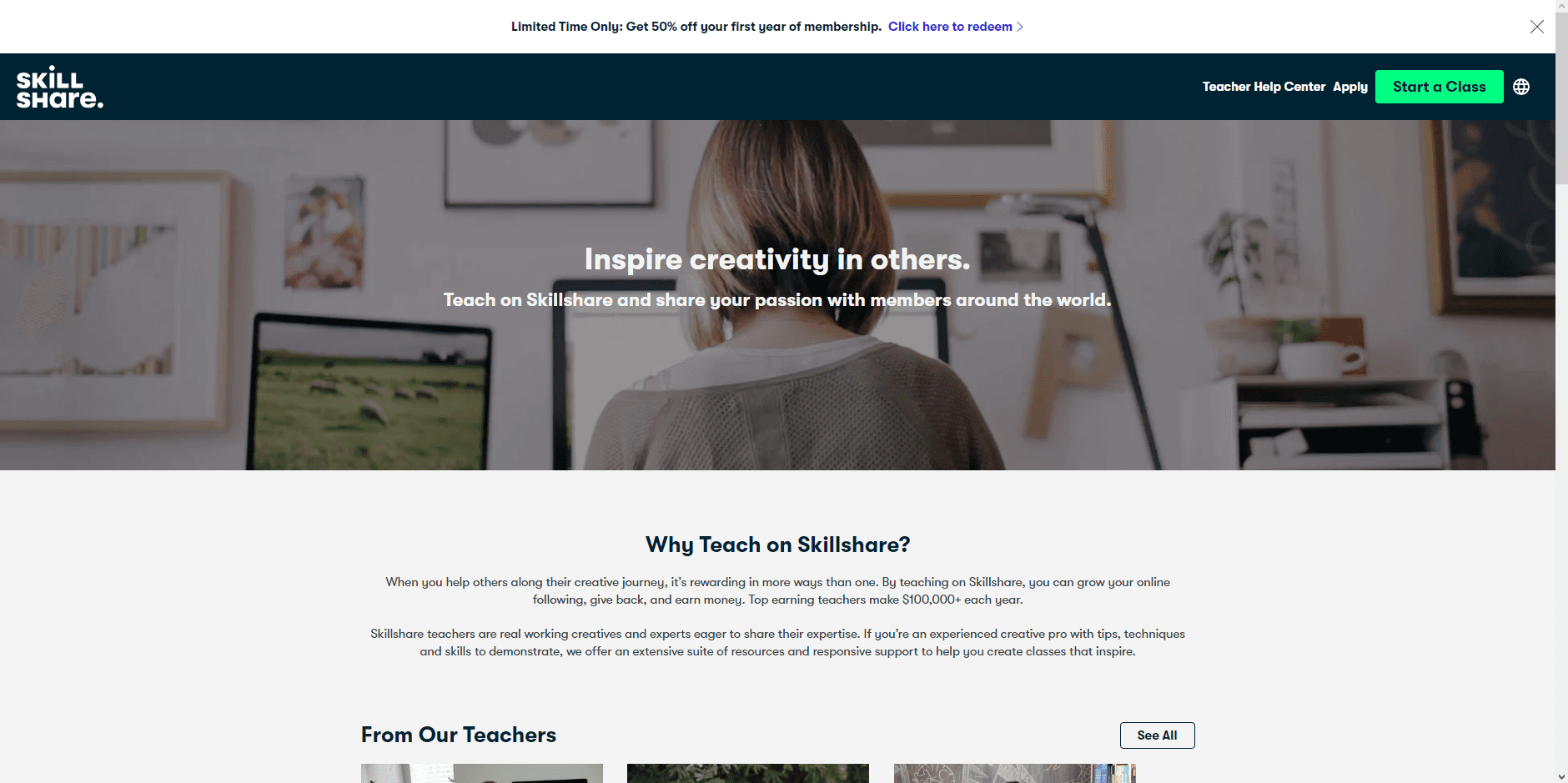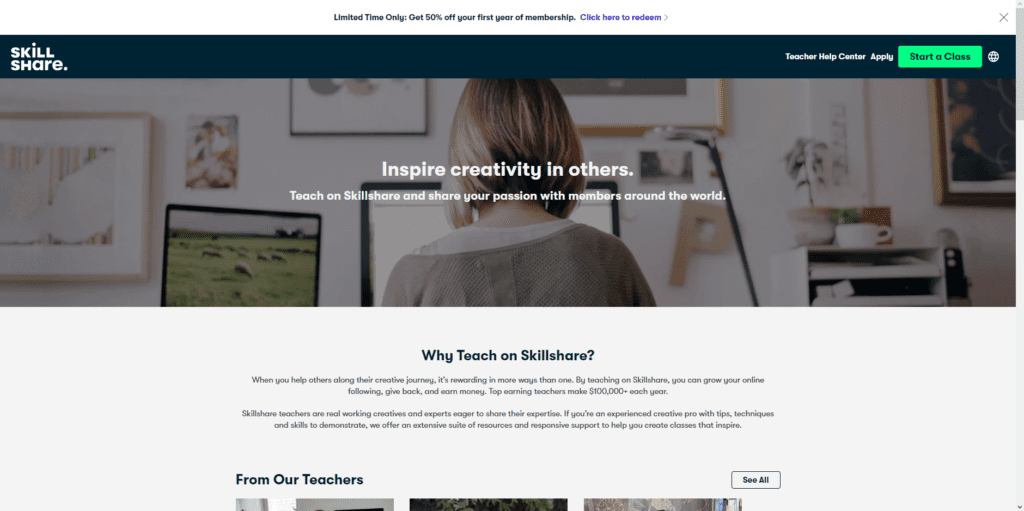 Large businesses and prominent people want their social media platforms to be active and exciting in the current social media and technology world. You only need one client to make $100k annually with the right skills.
What's more, if you come across a business without a social media page, approach them and educate them on the importance of social media presence, and you could earn yourself a client.
#13 Sell Books
If you love reading books, you probably have a shelf of books you have already read or that did not interest you.
Instead of having the books lay on the shelves and fill up your space, you can decide to sell them and make extra money.
You can sell the books online or open a physical store. If your stock is running out, ask to buy shelved and not to be used books from your friends or social media followers at a subsidized price and resell them at a profit.
Although it may take some time to start making $100k a year from selling books, it is still a viable strategy to make extra cash.
#14 Start A Podcast
Podcasting is another booming business; it is good for you if you are a conversation starter. You can record and publish conversations around things you are passionate about or topics that people shy away from discussing.
After you decide on the conversation you want to record, choose a podcast host from the vast array of options available.
High-quality sound and video are crucial; therefore, invest in quality sound and video equipment.
Building an audience and making money from your podcast might take time, but keep your eyes fixed on the end goal. Consistency is key.
If you want to launch your own podcast, you'll need a podcast hosting service like Buzzsprout. They will store your podcasts and distribute them on popular streaming sites like Spotify to promote them.
Related Post: Start A Podcast Guide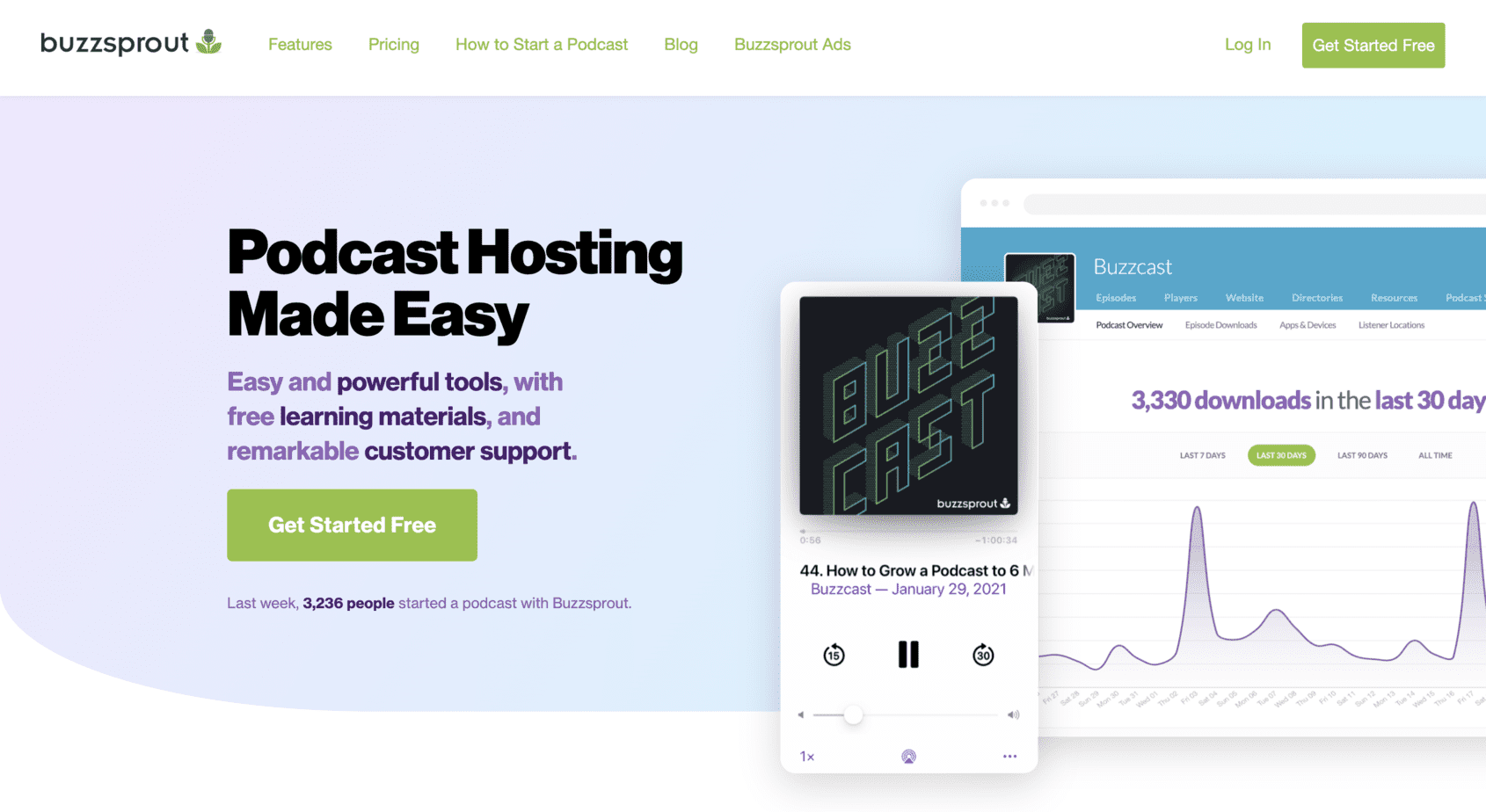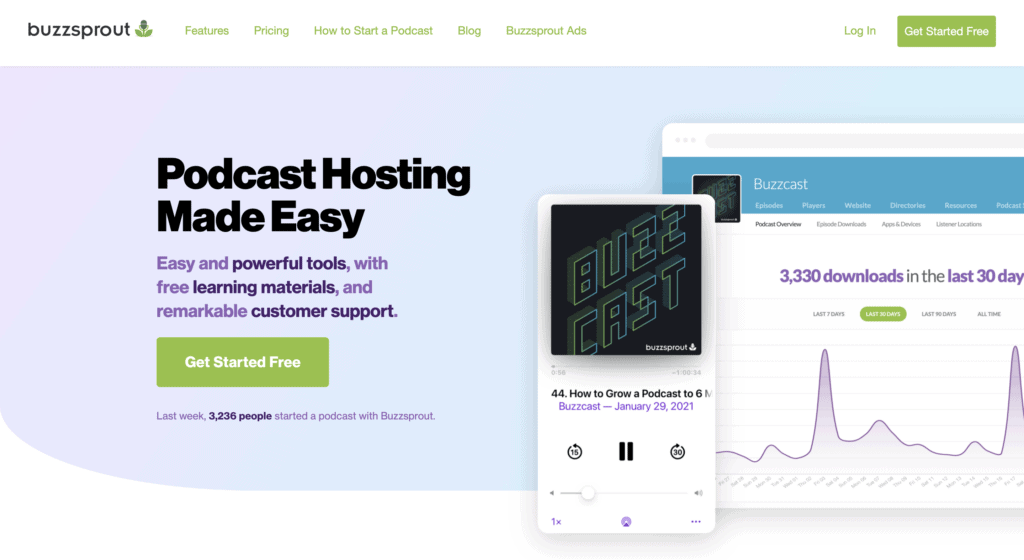 There's no guarantee that you'll be making $100k a year in your first year of podcasting, but it is definitely one of those long-haul strategies that could make money given the right amount of time and effort.
#15 Web Development
You can easily make extra money online as a web developer because businesses and individuals highly demand websites.
The good thing about web development skills is that you can learn them on your own through YouTube and online resources. Many web developers making a killing in the industry are self-taught, which could be you.
If you want to make money in the web design industry, approaching firms that don't have active websites is a great way to start. With the appropriate customers, you can easily make $100,000 per year.
#16 Become a Virtual Assistant
A virtual assistant helps professionals and busy business people tick through their to-do lists or manage their social accounts.
The selling point of working as a virtual assistant is that you can work for someone miles away from you. Thanks to technology, you can put up their activities for the next day and help them go through them from wherever you are.
Confidentiality is vital for this job because the client lets you into their personal life, which is never shared on social media.
The average hourly rate for a virtual assistant is around $30, and the total annual income can easily exceed $100,000 with the right clients.
If you are interested in learning more about being a VA, I would suggest taking a look at Gina's mini-course on Horkey Handbook to get started. The 'Jumpstart your VA business' mini-course is a simple 4-step 'dip your toes' kinda course that will help get you started.
However, if you are looking for something a little more immersive, Gina also has a subscription-based product that gives you access to her, a community of VAs, opportunities, tons of information, and more.
Lastly, if you do not have the money to spend, she also offers a free opt-in that includes over 275 different services VAs can offer which will help you better understand the entire process of becoming a VA.
Apart from this, you can also use one of these options to find potential clients on FlexJobs, social media, or by networking with other VAs.
#17 Become a Proofreader
If you have an eye for grammar, syntax, or spelling mistakes in people's writings, consider making money through remote proofreading.
Working as a remote proofreader allows you to work for people from all over the world. A large client base will enable you to make more money.
Where do I get the clients? You might ask. Many freelance writing platforms need a proofreader, so search online, and depending on the quality of your work, you will get well-paying clients.
Just like freelancing, good job boards to look into would be Problogger and FlexJobs.
#18 Consider Drop Shipping
If you are business-minded, drop shipping can make you $100k in a year. To succeed in drop shipping, you should deal with products that are in high demand, set up an online store, and list down all the products you are selling.
The original manufacturer or supplier delivers the items to your customers on order. Drop shipping is an excellent way to make extra money because you will never pay for a physical store or stress about shipping.
All you have to do is promote your store so that you have customers constantly placing orders. Consistency in selling is the only way to get new customers to trust you.
Learn more about dropshipping here.
#19 Mine Cryptocurrency
You've probably heard of people making insane amounts of money with Bitcoin and other cryptocurrencies. Mining cryptocurrency might earn you a lot of money, but be wary- there are plenty of scams in this industry too!
Before going down this road, I recommend educating yourself on the different types of crypto mining and only mine cryptocurrencies that use proof of work. Without proper planning, mining will be more expensive than what you will earn and result in losing money.
#20 Sell Photos Online
Do you love taking photos? Are they making you money? If not, you should take your hobby or talent seriously and make money from it.
To start selling photos online, you need to have the skills and a smartphone with a high-quality camera. However, to make $100k from your photos, you must sell them as art or stock photos.
A sure way to make good money from your photos is by selling them on Shutterstock because they have very minimal requirements for entry. Therefore, create an account, upload photos, and expect money in your account wherever they are downloaded.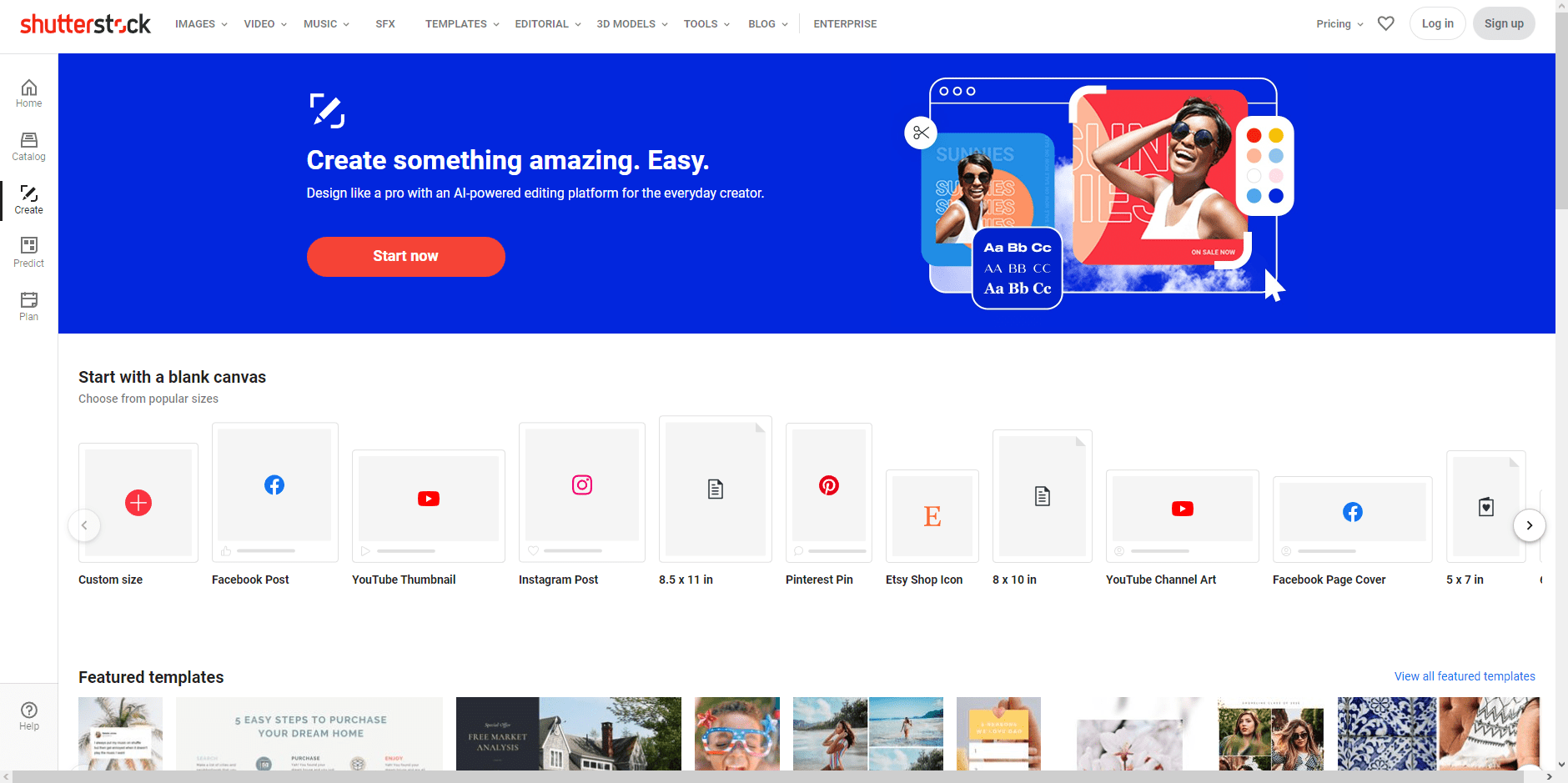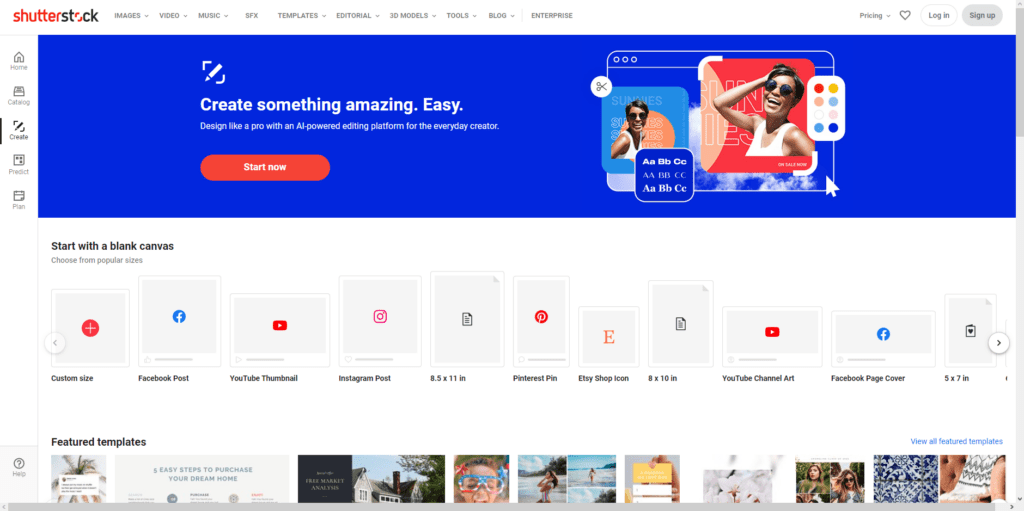 #21 Pursue High-Paying Jobs
The surest way to make $100k a year is to pursue a high-paying career. Most top-paying jobs require a university education, specialty training, and years of experience, so you must be willing to do lots of studying.
These extremely well-paying careers include creative directors, pharmacists, actuaries, risk managers, tax managers, data scientists, Software architects, Software development managers, Physicians, and Surgeons.
Most of these jobs require passion and specialized training; therefore, choose a career that interests you. For instance, you cannot choose to be a surgeon if the sight of blood makes you sick or pursue creative directing if you are not good with people.
Remember that some of these careers will not earn you $100K in the first year. They require a lot of experience, so you should be dedicated to developing yourself through experience and additional skills until you qualify for a six-figure salary. Sometimes you will have to start with an entry-level salary and work hard to earn promotions to reach high-salary positions.
Learning how to save during your studying years or using one of the ideas above to pull yourself through school is a good plan as well.
Making $100,000 Per Year is Within your Reach
Some of these strategies can earn you $100k independently, but others should be combined with your day job or with each other to achieve your financial goals. This will require some careful research and analysis, but once you find that perfect combination, it's possible making $100k a year!
Achieving a six-figure income per year seems unachievable to many, but it is possible with the right money mindset and determination. It's also important to keep in mind that some of these strategies may not be practical for you, depending on your educational background, interests, and lifestyle.