Behind on Bills? How To Catch Up In 9 Easy Steps
A 2022 report by CNBC states that 61% of all Americans (down from 65% in the previous year) are living paycheck to paycheck and a lot of them are behind on bills. This is not necessarily because of low income. In fact, in most cases, it is not. Americans have some of the highest income brackets in the world.
So, why is so much of the country in debt? More importantly, how do you get out of debt?
Bad spending habits. Credit Cards. Loans, no financial plan, etc.- these are just some of the reasons why despite a pretty decent income, a lot of Americans find it hard to get by.
Having a negative bank balance and being behind on credit card payments is not only most people's worst nightmare but it also awakens a feeling of embarrassment for most.
In most cases, this is not your fault and cannot solely be blamed on the amount of money that is coming in either. No matter what your financial condition, there are ways to make it better.
Here are some of the best ideas I have got to help you climb out of that financial hell:
Some of the links below are affiliate links. You can read my full disclosure here.
1. List out who you owe money to and track your credit score
Let's start simple. Knowing your financial condition is the very first step to financial recovery. If you do not know what you owe, you cannot possibly manage it all.
Create a word document, grab a notepad, – whatever works.
Here are some of the most common bills that people pay on a regular basis:
Mortgage
Student Loans
Auto Loans
Credit Card Debt
Obviously, these are the big ones. You probably owe thousands in every case. While these may be on the top of your list, make sure you cover everything. If you owe a friend $100, write that down. If you have a monthly subscription (Netflix, Hulu, etc.), write it down.
Basically, all of your outgoings every month need to be listed. This includes utilities, groceries, and everything in between.
Also note down the frequency of payments (monthly, yearly) and the minimum payment that needs to be paid in the case of mortgages or student loans.
This is your outline and will be an imperative first step to getting your personal finances in order by budgeting.
Finally, know exactly what your credit score looks like. You can do this for free using a service like TransUnion that gives you your credit score in a few minutes.
2. Start Budgeting Finances: Get rid of anything unnecessary
Do you really need Netflix, Hulu and HBO? Probably not.
If you are paying for Amazon Prime or cable on a monthly basis and it is not really being used or even being barely used, get rid of it. There is absolutely no need to waste a good amount of your paycheck on something that is doing nothing worthwhile for you.
I know tons of people who are behind on bills and keep wasting money on stuff they do not need.
If you are asking yourself how to save money every month, here are my top 18 ways to save money without feeling the pinch.
3. Get rid of all your credit cards.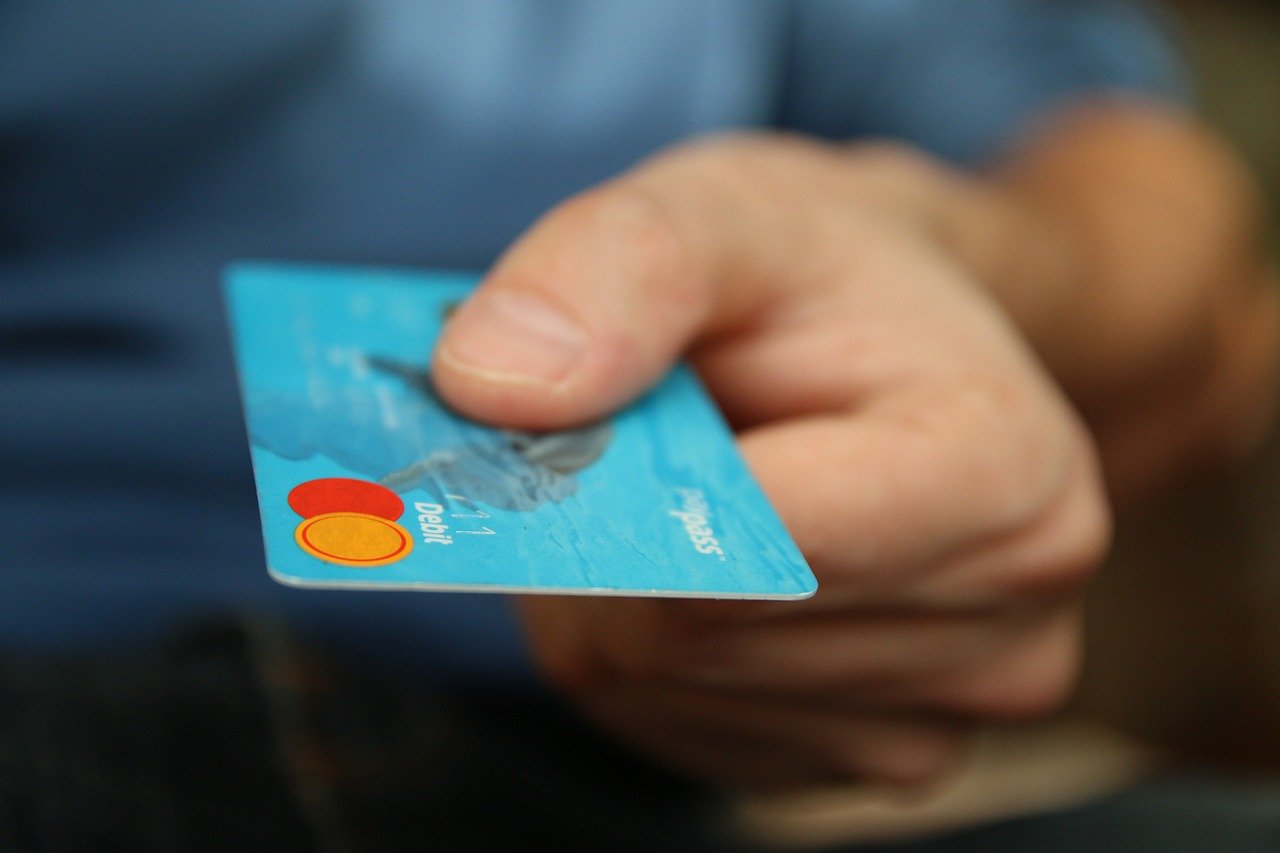 On average, U.S consumers own 3 credit cards and the total debt owed through credit cards is a staggering $804 billion.
Do not live your life spending money that is not yours. Credit cards are exactly that.
You are spending money you haven't earned yet with the hope that you will in the future. It makes no logical sense and all in all, is a terrible idea.
You are undoubtedly going to be in heaps of credit card debt before you know it. Your credit score will also be negatively affected by any late payments.
4. Try debt consolidation to help with your bills
So what is debt consolidation? If you have multiple loans to pay (from various sources that you have borrowed money from), you can consider debt consolidation. Getting a debt consolidation loan means that you are in effect grouping all of your loans together.
This is done by taking out a large loan to pay for what is in comparison- smaller loans. Debt consolidation can help in a couple of ways:
It makes handling your personal finances simpler because you will only have to make one monthly payment and you will only have to pay attention to one interest rate.
You can save money if you get a low-interest debt consolidation loan. So, if you are paying off high-interest borrowings with a low-interest debt consolidation loan, this could save you cash.
You can pay off the loan faster since you are saving on interest.
Getting a personal loan for debt consolidation has fixed terms and a simpler payment process. If you can manage to get a personal loan with lower interest rates than your credit card debt (for example), this could make sense for you.
So, what you need to do is compare the interest rates, the payment plans, the loan terms, etc. and then work out which would be saving you money.
The bad side of debt consolidation loans is that chances are if you are getting one, you are not great with money in the first place. This means that you can easily fool yourself into thinking you now do not have to worry about overspending or saving.
You think it is a solution and do not create a budget to aid the loan. No debt consolidation loan is enough. You have to create a killer budget and get your finances in order as well which is where the next point comes in handy.
5.Use a Budget Planner to take care of your personal finances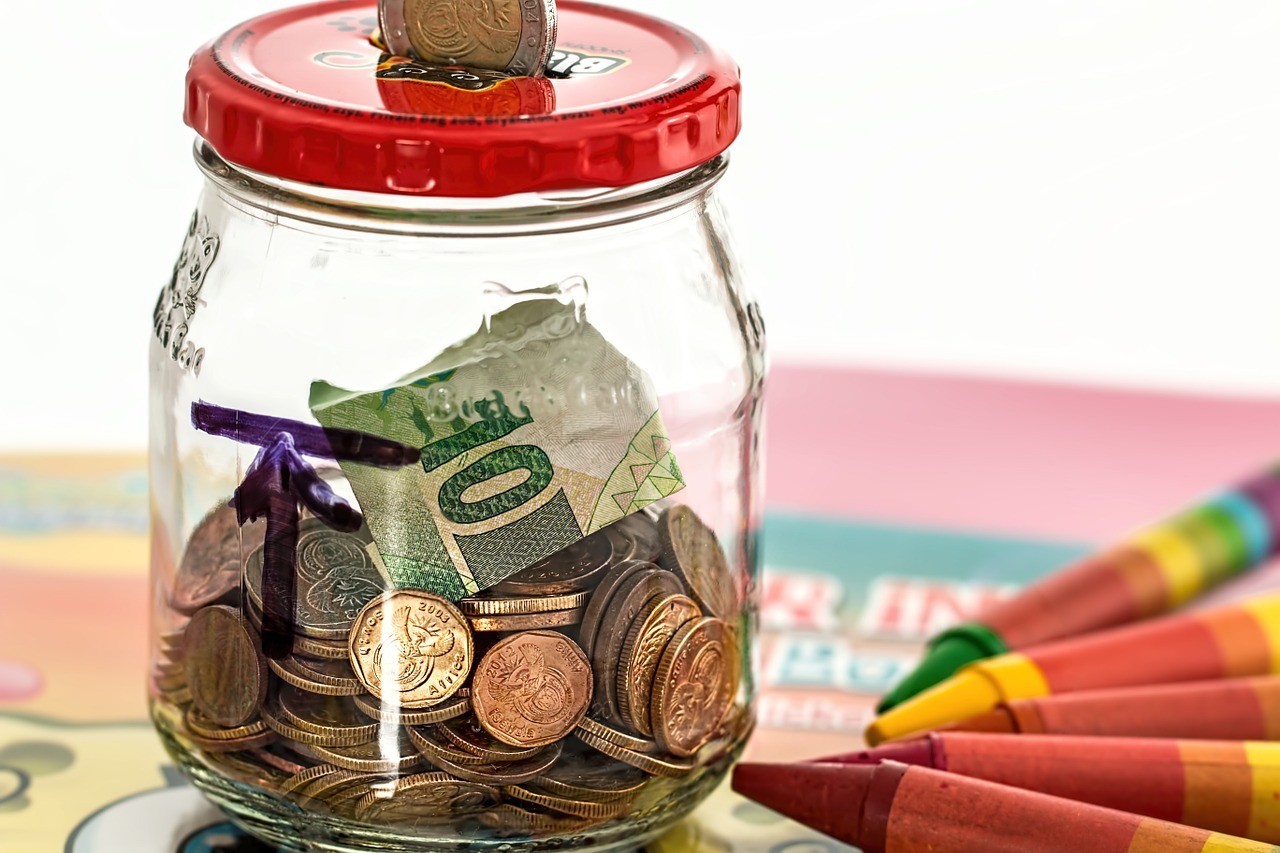 Probably the most important step of all would be to plan your expenses. By creating a daily budget, you can better understand where your money is going and how much you can actually spend.
A poll conducted by GallUp found that only one out of three Americans prepare a household budget while 65% of Americans have no idea how much they spent last month.
Write down all of the recurring monthly expenses and then allocate what is left to groceries, dining out, entertainment, etc.
The big one here is sticking to your budget. If you over-spend on the amount you allocated to a certain category, there really is no point to the budget.
So, for example, if you set aside $100 for a date night, you need to stick to that. Here are a couple of ways you can make sure you will follow your budget:
Only use cash so that you are can literally see the money being spent rather than just swiping that piece of plastic.
Do not carry your card with you so that you are not tempted at all.
Every penny you saved should also be recorded as an expenses under the saving category so you do not view that as extra cash.
You can also consider investing on a small scale by using an app like M1 Finance that invests small amounts. The online broker does not charge trading fees and has both a free and paid version.
It has automated portfolio management and is a good first step into the world of investing.
6. Get a lower cell or internet plan from your service provider
Do you really need all that cell phone data every month? Are you overpaying on your cell phone bill? These are pretty valid questions you should be asking yourself since the average person pays $100 every month.
If you use a lot of WiFi, chances are you can do with a smaller plan. Most people do not really call or message much since we have services like Facebook Messenger, iMessage, and WhatsApp that do the job. In short, if you have tons of internet data left over at the end of the plan, call up your service provider and downgrade.
7. Increase you income to help paying bills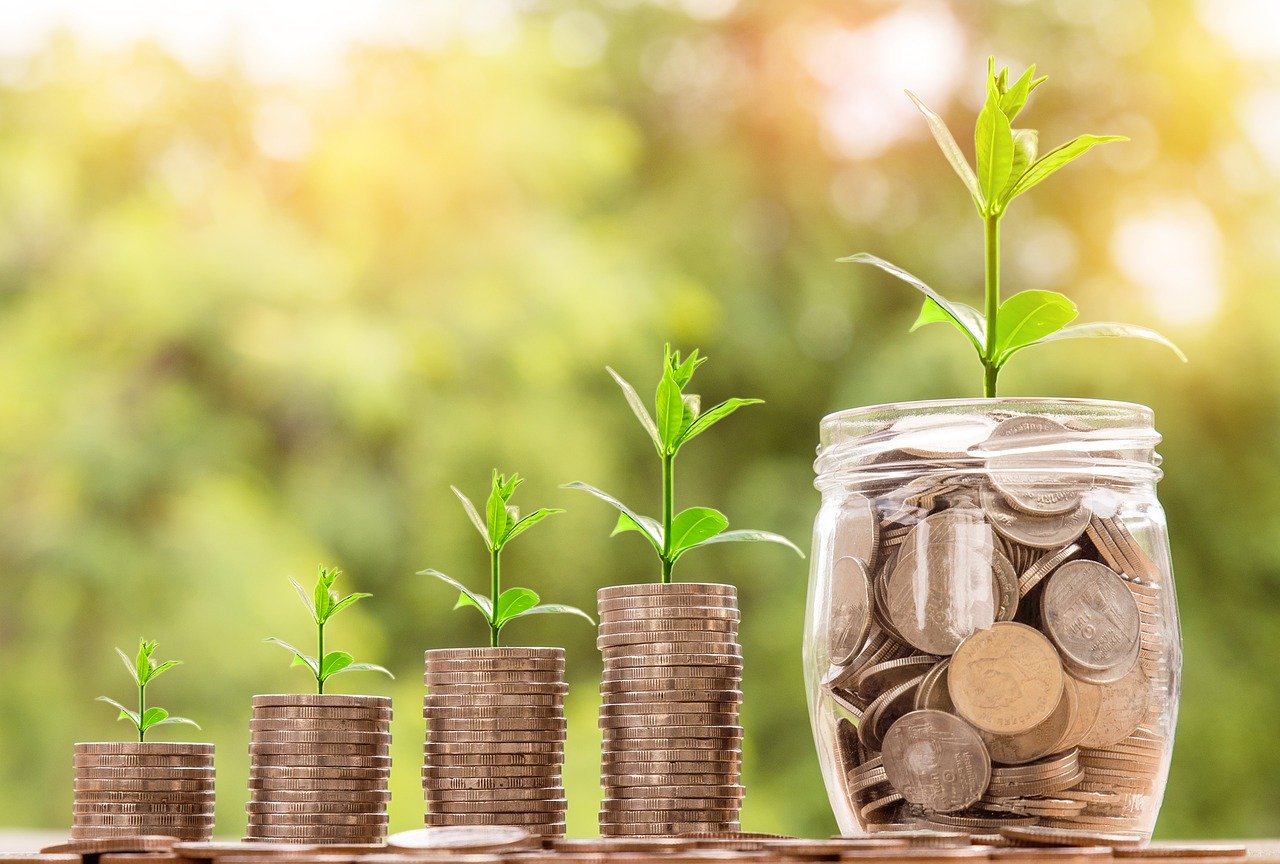 Other than the pretty obvious and direct method of outright asking for a raise, there are other ways you can increase your income on the side.
Whether that is making money blogging, becoming an uber driver, or working on part-time work; you have quite a few options worth exploring.
Related Article: 40+ Ways To Make Extra Cash On The Side
8. Deferring Car Payments
If you have bought a car on a monthly payment system and are unable to keep up with the payments, ask for help paying the bills.
You can contact your lender and ask for some of your payments to be deferred. This means that you will only have to pay your interest and the payments you cannot make now will be delayed till the end of the loan. (Make sure you have money at that time)
If deferred payments are not allowed, be upfront with your lender and explain your financial situation. They can decrease your payment temporarily which could be enough to help you catch up.
Point is- do not just struggle to catch up. Make sure you are getting the help you need.
9. Enlist the help of a debt management company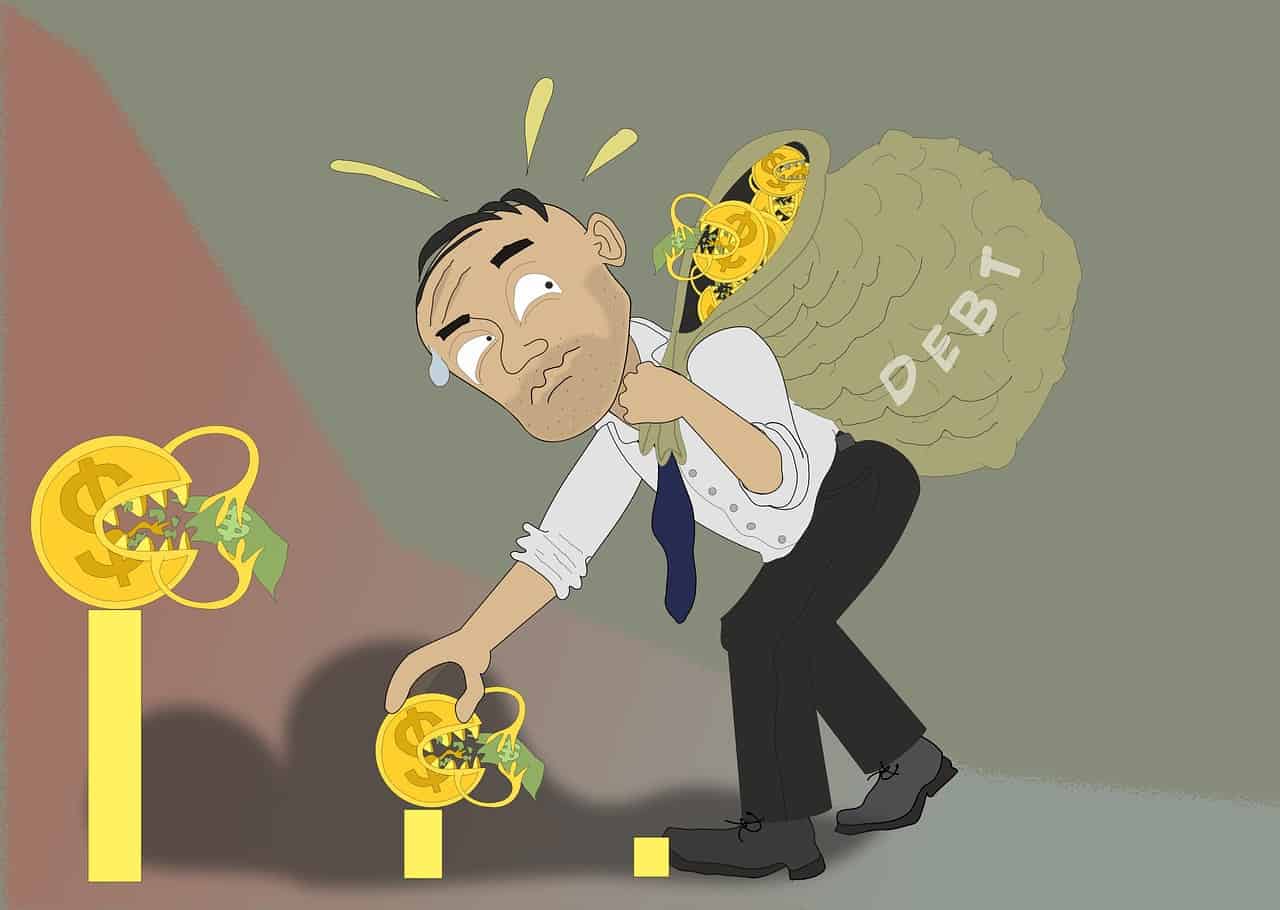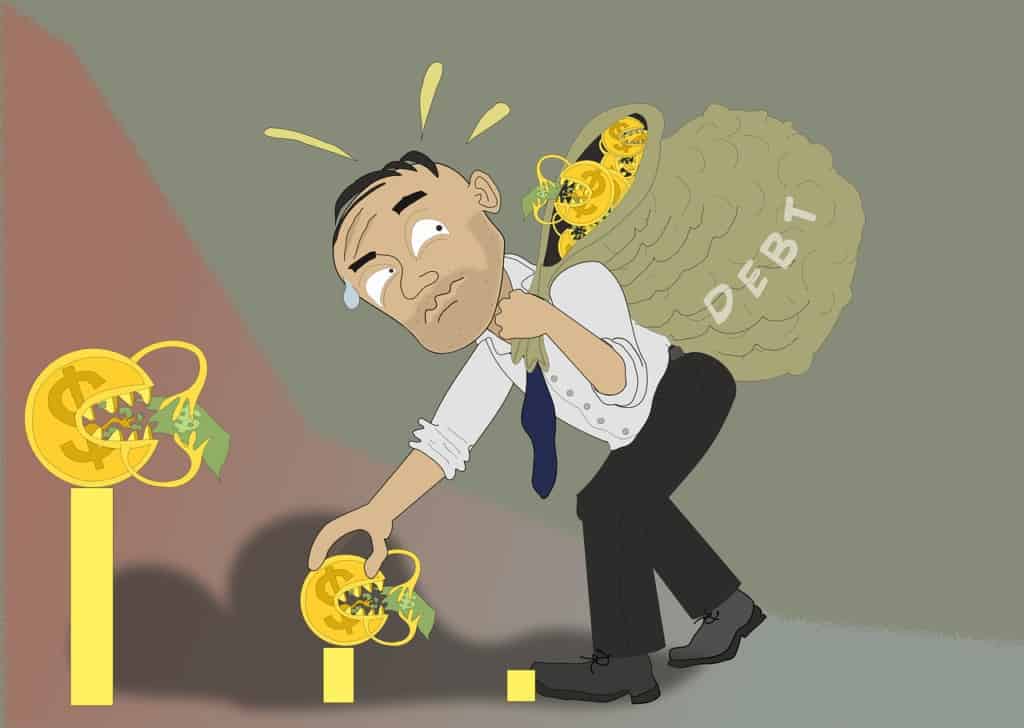 A debt management company helps you take care of your loans by paying your loans for you on a monthly basis. They will try to get lower interest rates or lower monthly payments to help you take care of your debt.
A debt management company works through a process where you put a lump sum amount into the company's account every month and then they take care of all of your monthly payments.
This makes it simpler to handle your finances and you can probably get better rates.
This is sounding a lot like debt consolidation but do not get confused. There is one key difference. Debt consolidation can be done directly by the person taking out the loan because they can then pay off the creditors by themselves.
In the case of debt management companies, you are letting the company take care of this for you.
A debt management company will help you stay away from late fees and it will also stop those annoying calls every month so it is worth looking into if you are finding it hard to make numerous monthly payments.
---
That wraps up 9 ways you can catch up on bills if you are behind.
Swagbucks pays you to take surveys online and is one of my favorite survey websites because of its countless survey options and trustworthiness. They pay you via PayPal or gift cards if you take surveys through their website. You also get a $5 welcome bonus using this link.
CIT Bank offers high yield savings accounts and term CDs that are great for people who are looking to invest their cash and earn interest. One of the reasons they are so famous among savers is because they have one of the nation's top rates- 6x the national average (your typical savings account earns you just 0.09%).
FlexJobs is great if you are looking for remote work opportunities. The team at FlexJobs monitors every job posting to make sure the standard is maintained so you will find well-paying job opportunities and zero scammy ones.
For wise parents with their children's futures in mind, an early tax-advantaged investment account specifically tailored for children is a fantastic idea. Programs such as UNest are designed to help you achieve this goal of
crafting a better future for your children.
Credit Saint is my top pick when it comes to credit repair agencies. It has a 90-day money-back guarantee, an A+ rating from the BBB, affordable pricing and it has also been voted the best credit repair company by consumer advocate. Credit Saint