Get Paid for Advertising on Your Car ($400 or More per Month With Car Advertising)
Breaking down exactly how you can bring in money from car advertising
Has it ever occurred to you that you could use your car to make money on the side while you just go about your day as you normally would?
Companies are willing to pay people cold hard cash for allowing them to use their car as they would a billboard.
If you are okay with having a giant ad splashed across your car, you could easily make some extra cash on the side.
Disclosure: This post may contain affiliate links. You can read the full disclosure here.
So, how does car advertising work?
Car advertising is normally done through an agency that connects interested businesses with car owners who are willing to get their car wrapped. The agency will review your application, make sure you meet all the requirements, and then add the advertising wrap on to your car. After this is done, you will be paid through direct deposit at the end of every month.
The average American spends 26 minutes commuting to and from work every day. Why not make those minutes count too?
Wrap advertising turns your car into a billboard for companies who are looking for cheaper forms of advertising than the conventional methods.
This does not include making your car any sort of Uber or food delivery vehicle. You basically go about your day as you normally would in a car that has an ad on it.
This is a great option to consider if you are looking for ways to grow your passive income or make money online. It could be the money you need to pay an extra bill, buy yourself a new shiny laptop, or start a savings account.
All you need to do is consider wrap advertising- a way to get that auto loan to make sense.
If this sounds like something you do not mind doing, and you would like to make a couple of extra hundred dollars every month- here is a thorough guide to help you get paid for advertising on your car.
Why are companies putting ads on cars?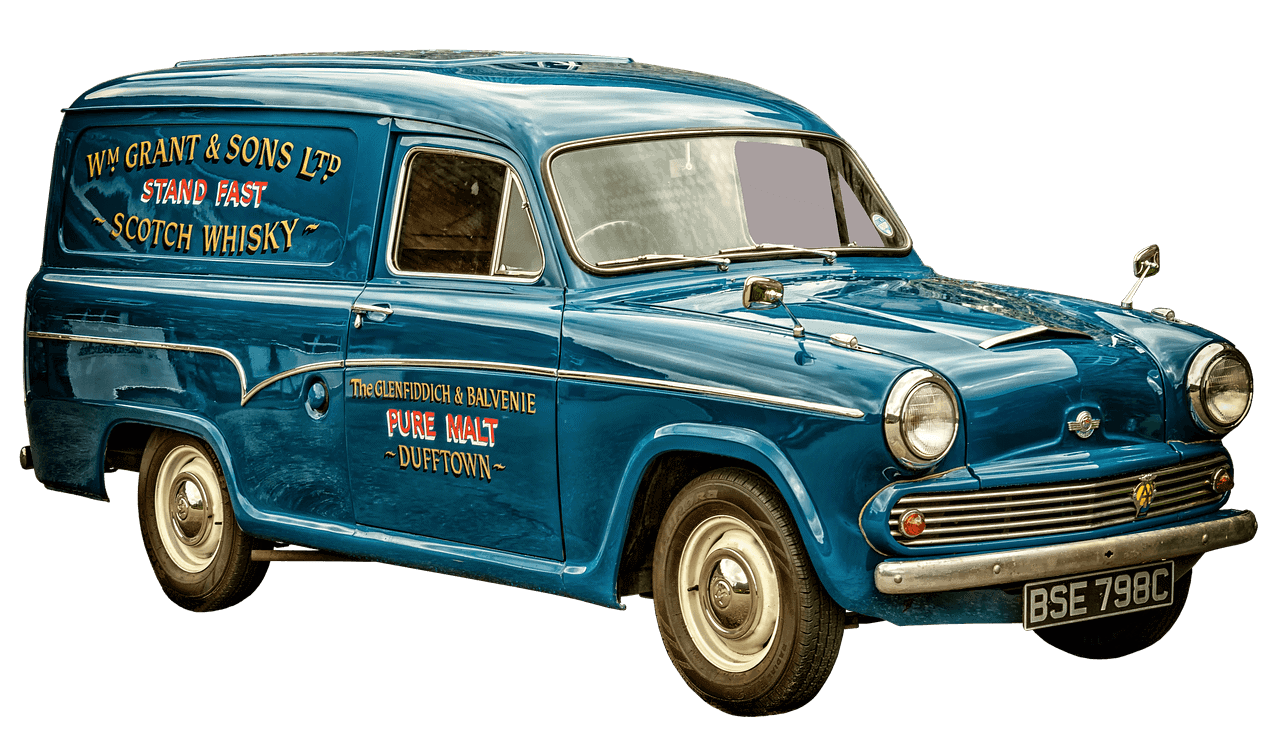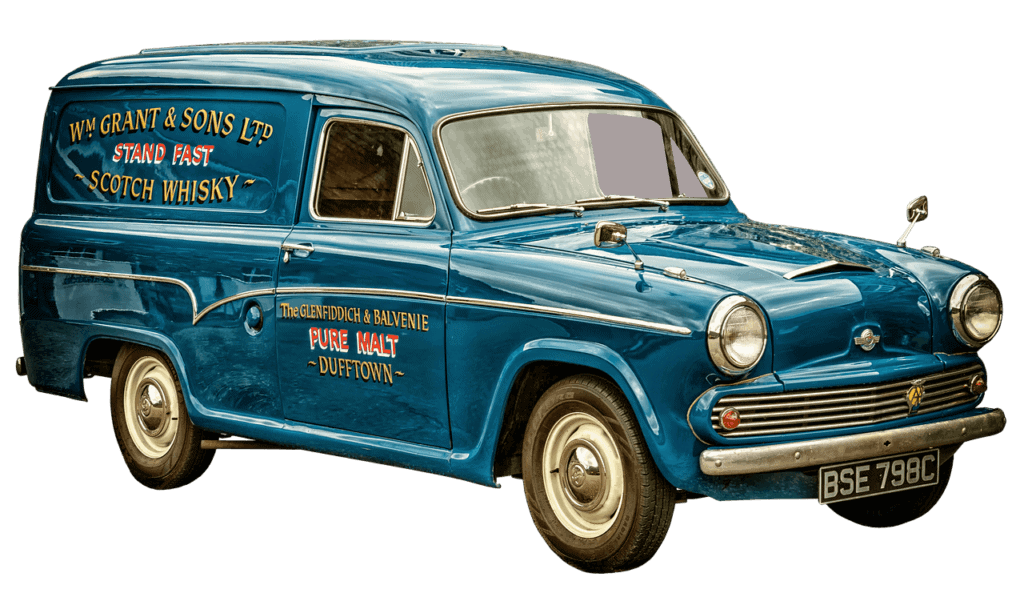 Vehicle wrap advertising is centuries old and you have most probably seen it being done at least a few hundred times. Whether on cabs or buses, places like New York City seem to have half their ads on vehicles.
Most people don't realize that ordinary civilian vehicles can participate in this pretty easily but nonetheless companies have.
Affects purchasing decisions
Wrap advertising is affordable, effective, and sometimes even better than conventional advertising. An average of 30% of people say that mobile outdoor advertising affects their purchasing decisions. These ads are eye-catching but non-invasive, effective but not annoying- perfect for a lot of businesses.
Affordable
Digital advertising on cars is a far more affordable way to advertise your business than hiring out a billboard. If you are paying one guy $200 to $400 every month for wrapping his car with an ad instead of ten times that amount to get a tiny billboard- you are saving thousands.
It has an average cost per thousand impressions of $0.48 which is extremely affordable compared to pretty much anything else.
For small businesses that just cannot afford to throw money down the drain, these marketing techniques are lifesavers. They have a great return on investment and are the best alternative out there to conventional advertising.
Boosts brand recognition
Car advertising is great for small businesses not just because it is affordable but also because it boosts brand recognition which is something every small business needs.
Car wrapping helps with brand recognition 15 times more than any other form of advertising.
Can I get paid to put advertisements on my car?
Yes, you can! Car sticker advertising is a pretty easy process to get through if you do it right. The most crucial step is finding a good car advertising company to go through.
I have created a list of the best car wrap advertising agencies below that ought to give you some great options to choose from.
Here is a step-by-step process to answer the question 'how to get paid advertising on your car?' –
1. Narrow down on a car wrapping company
There are tons of car wrapping agencies out there that swear they will get you connected with the right brands but wind up being a massive waste of your time and energy- not to mention a scam.
This is why you need to go through the list of companies out there before you can make an informed decision.
2. Make sure you meet all the necessary requirements
In general, car wrapping agencies look for specific types of cars to connect with potential brands which means you should ideally be meeting certain requirements. Some of them are-
You have to be over the age of 18 to be considered- a legal adult.
You have to have car insurance.
Having a good driving record is a bonus.
You have to keep one of the car advertising decals on your car for the entire duration of the contract you signed.
Your car should have minimal damage- no dents or scratches.
Lastly, quite a big factor that comes into play sometimes is how often your car is used. The car advertisement agency may look at a GPS you have installed for data or look at how many miles you have covered to determine whether you would be a good fit.
Some companies even have a minimum millage you will have to cover every month so that the company's ads get seen. If your car is never used, there is no ROI for the business paying you to market them.
For this very reason, a lot of companies will ask you to install a GPS if you do not already have one. This is because they need to keep track of where you are driving and how frequently. Cities are better than rural areas and more millage is better than barely any.
3. Get the ad wrapped over your car
Once you have been approved and have signed a contract with the agency, you will have to get your car wrapped with one of the car advertising decals. This will be done by the car wrapping service the agency refers you to.
They may wrap your entire car or just a par of it depending on what you have agreed to.
4. Get paid once you start driving
Car advertising decals allow you to practically drive a car for free with advertising payments covering most of the costs. This can be a huge benefit to your monthly budget!
Once you start driving around your normal route with the ads on, you can start earning cash. Depending on the length of your ad campaign, you will make around $300 every month for the entire duration of the campaign.
So, if you have a 4-month campaign with a certain company, you can earn $300 for 4 months straight without even changing your normal driving route.
That ought to have answered the question 'How does car advertising work?'. Now we can move on to what you can expect to make and what the best car advertising agencies are to help you get started.
This is why I have listed some of the best car wrapping companies below to help you get started with a legit car advertising agency that will walk you through the process step by step.
---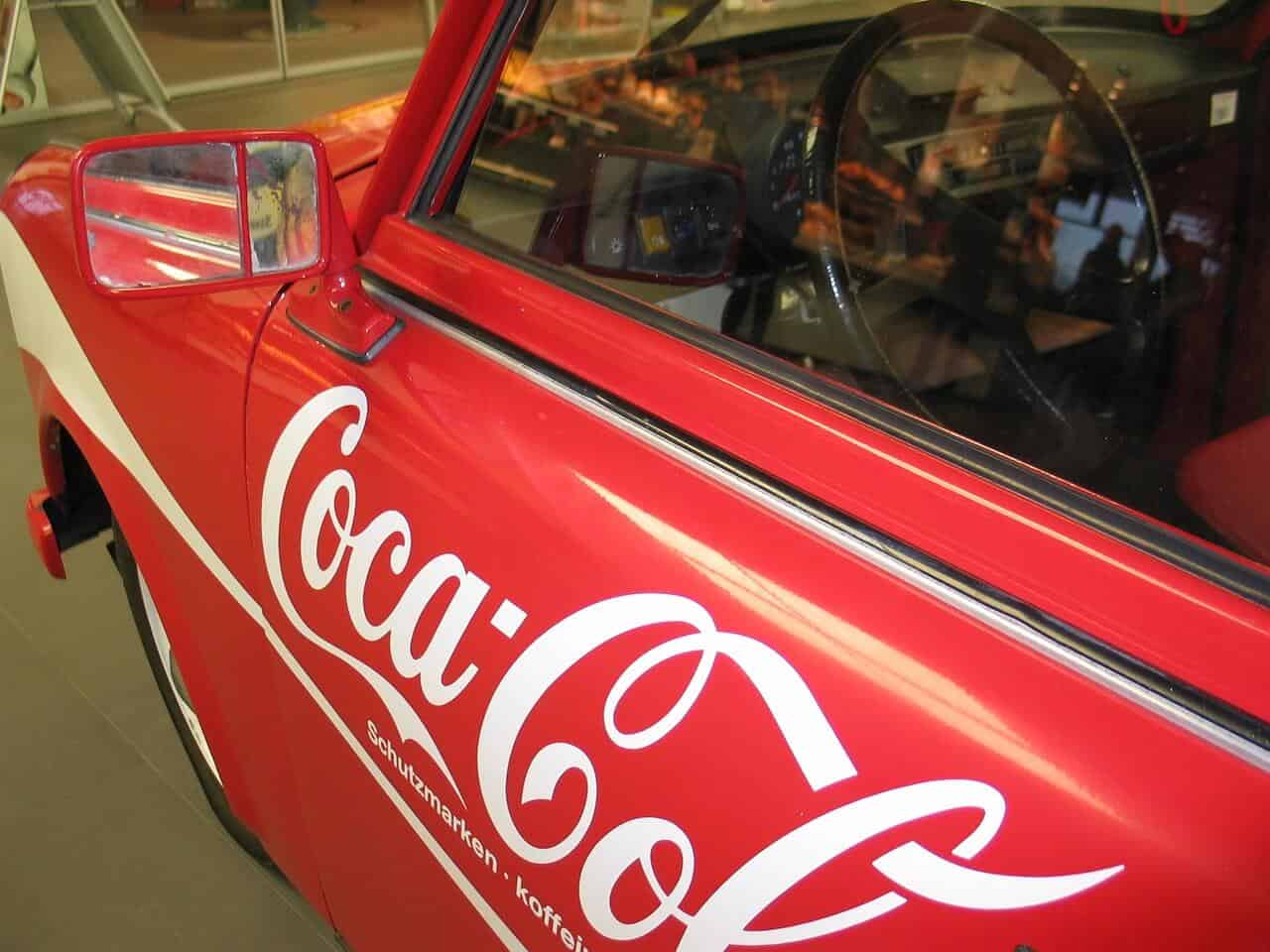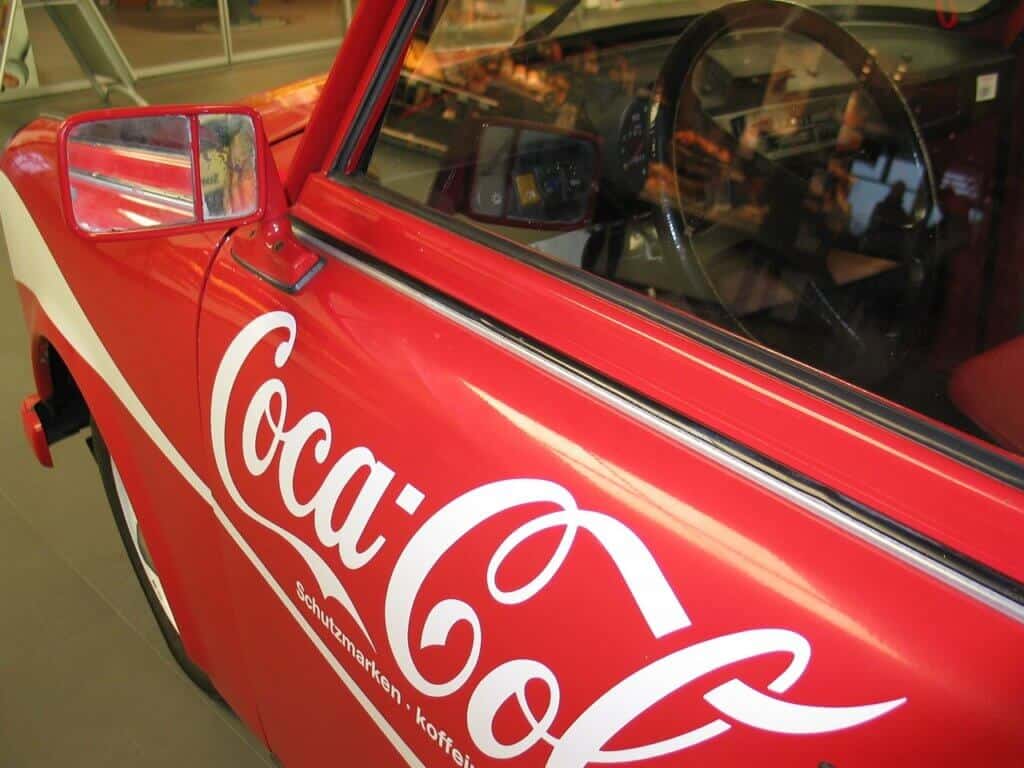 Top 5 Legitimate Car Wrap Companies:
These are some of the biggest players in the game when it comes to car wrapping and the ones with the best reviews. You can try one of these five options that can help you get started with car body advertising.
Consider this your very own car wrap advertising jobs directory–
Carvertise
Cavertise is probably the biggest car wrapping business out there and I would recommend it to anyone who is looking for a time-tested option with tons of reviews to back it up. The company is also a BBB accredited business. They have worked with brands like 7-Eleven, Amazon, and Lyft to name a few.
Cavertise was founded in 2012 and has offices in seven major cities across the United States. These are the locations currently covered by Cavertise-
Wilmington, Delaware
New York City, NY
Los Angeles, CA
Chicago, Illinois
Dallas, Texas
Philadelphia,
Boston, Massachusetts
Cavertise offers two options to interested drivers- a partial wrap or a full wrap. A partial wrap would be only on the sides on the car as well as some bumper stickers in certain cases.
A full wrap, on the other hand, puts decals on every inch of the car including windows. The full wrap only excludes the windshield and front seat windows. Obviously, the ability to earn is amplified if you go for the full wrap option.
All of the decals used are safe for your car and will not affect the paint in any way. The decals are then removed after your contract with the company is complete. So, if you have a contract for six months, Cavertise will remove the decals at the end of the sixth month.
Cavertise will connect interested drivers with the best brands in the game along with the highest-paying opportunities.
So, if you are a high-millage driver, here is what the process to apply looks like-
You fill out an application that asks some simple questions like where you normally drive.
Cavertise connects you with brands that are interested in people with your driving habits.
You get the wrap added to your car and start earning money every month through a direct deposit from Cavertise. They then take off the wrap at the end of the contract.
Here are some of the requirements you need to meet-
Drive at least 30 miles each day
Have a 2008 model or newer
Factory finish paint job
Clean driving record
You can expect to earn an average of $100 to $200 per month.
Nickelytics
Nickelytics offers its car wrapping services to ride-share cars only. You have to be driving 30 miles or more each day to be considered.
You can choose between three different car wrapping options with Nickelytics- back windshield only, light wrap which includes the sides of the car, or a full wrap.
Depending on where you are located, what mileage you cover, and what wrap you select, you can earn up to $500 with Nickelytics.
Here are some of the requirements for potential drivers–
Valid Driver's license
A car that is a 2010 model or newer
Driving at least 30 miles a day
Related Post: 18 Best Passive Income Ideas That Allow You To Work From Home
Pay me for driving with Car Bucks
Car Bucks connects drivers with brands who are interested in running affordable advertisement campaigns. The contracts are normally for 3 months, 6 months, or 12 month periods.
All you have to do is tell them what your regular commute is like and some info about your vehicle. When they have an interested advertiser, they will get in touch with you.
Once you get an interested advertiser, you have to download the tracking app that helps them see how much you are traveling and where. At the end of the month, you are paid based on how much you traveled.
Learn how to sell car advertising space with Wrapify
You can earn up to $452 every month with Wrapify's full wrap option. This makes it one of the best options in terms of how much money you can make.
The process is simple-
You download the Wrapify app and apply to be a driver.
You go through the few steps that the app will take you through. This will mostly be regarding your personal information or vehicle information.
You will be alerted via the app when campaigns in your area become available.
They offer four different wrap options you can choose from- full wrap, partial wrap, light wrap or a 'static ride-share topper' wrap (this one includes rear window ads and the car rooftop advertising option which would be something like what you see on taxis or Ubers)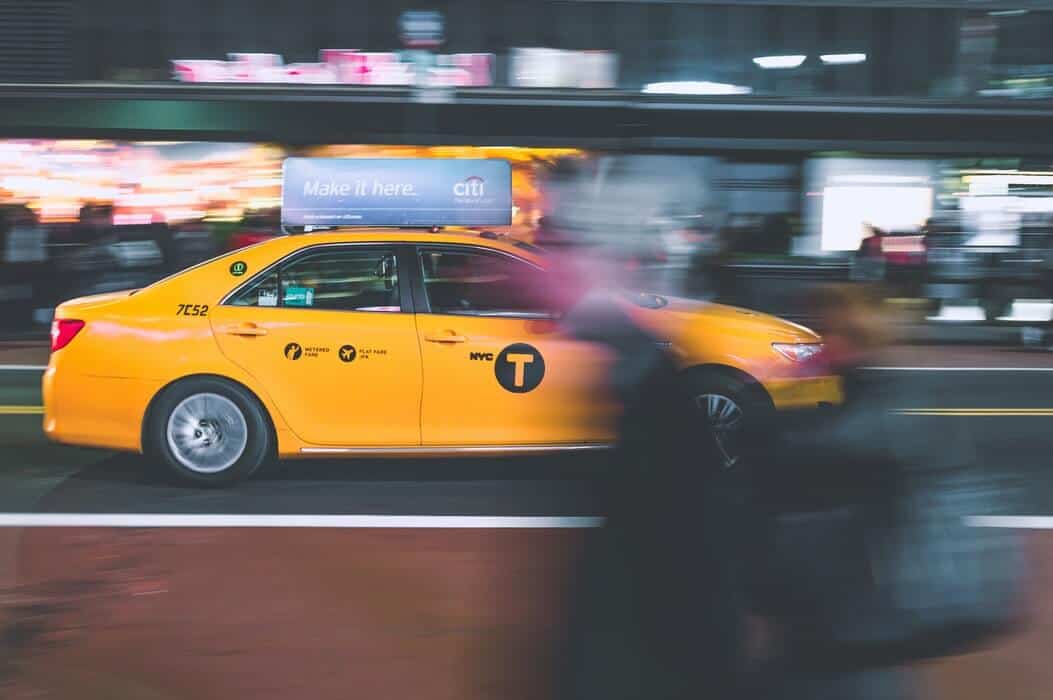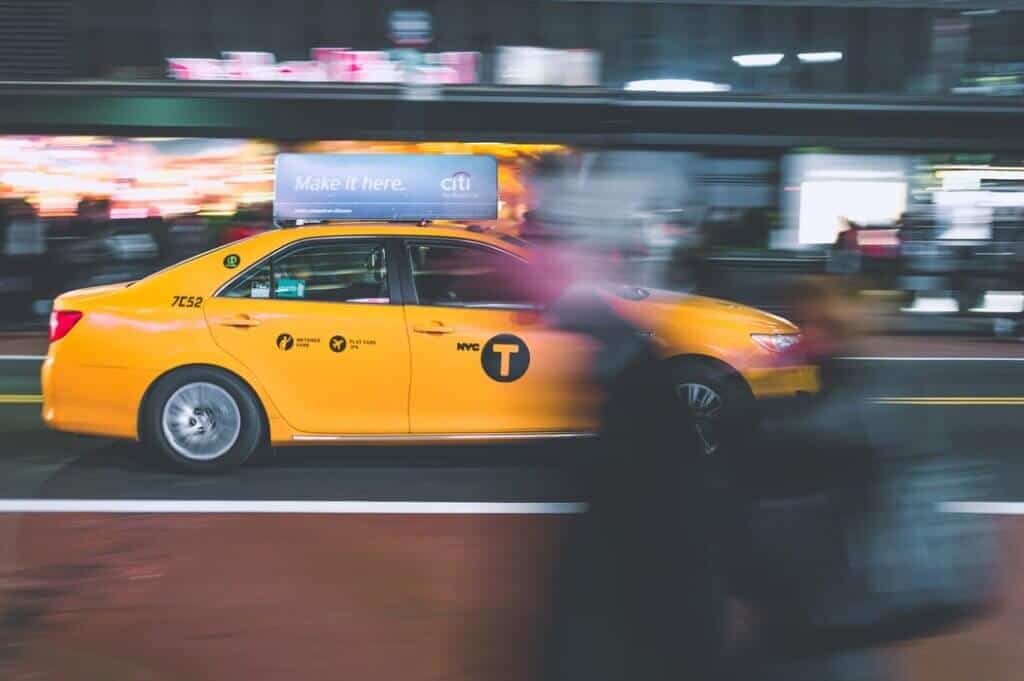 You need to be 21 years or older, have a 2010 model or newer, pass the Wrapify background check, and drive at least 50 miles every day to be eligible.
Referral Cars
Referral Cars is different than most other options in the sense that it is far more flexible than most of its competitors. You can choose to add on very small stickers that only cover your rear window.
This is suitable for people that do not want to wrap their entire car or even the sides of their car. Another thing this company prides itself on is that they offer both a commission-based model and a non-commission-based model.
This means not only do they offer the typical non-commission-based model of paying a set monthly amount to feature an ad but they also offer a commission-based model that suits businesses with smaller budgets or beginner drivers.
---
Car Advertising FAQ
Other than the most basic question of 'what is vehicle wrap advertising', there are a couple of other things worth clearing up-
How much does car advertising pay?
Car advertising can pay anywhere from $100 to $500 per month depending on your location, driving history, route, and agency you are using. It also depends on what businesses are willing to pay at a given moment.
Are car advertising jobs real?
So, is car advertising legit? There are plenty of scams out there when it comes to car advertising which is why it is really important to go for a company that is trusted and has tons of good reviews to back it up.
The key to getting good car advertising gigs is to be aware of the scammers and look out for certain red flags.
The Better Business Bureau urges people to be aware of certain scams by keeping their eyes wide open and not being swayed by false promises.
The BBB also mentioned a woman that came across a car advertisement listing on Facebook that promised $400 a week.
The company only corresponded through email and sent her a fake check for $1900 in the mail while telling her to keep $400 for her first week's wages and send the remaining $1500 back to a person that will wrap her car with the ad. Thankfully she did not cash the fake check because if she had, she would have lost her $1500.
Even the FTC warns against scams that urge you to deposit cheques and wire part of the money back. Think about it- why wouldn't the company just pay the car-wrapper directly?
Any car wrapping agency that is not open and honest with you should not be trusted. Agencies asking you to cash cheques for large amounts are always a bad idea.
Here are some other things that should ring alarm bells for you-
If the company promises you hundreds of dollars every week, it is probably a scam. Even the best car advertising companies out there pay a few hundred dollars every month at most. So, anything more than that is simply not possible.
If they ask you to make any upfront costs for the vinyl wrap- that is a red flag. No legitimate car wrapping service will ask you to pay for anything. This is normally done by companies who never intend to pay you for your efforts and will probably disappear from the face of the earth after you buy the vinyl wrap for your car.
If a company asks you to cash a cheque, that is not a good sign and you should not go ahead with it. The cheque you receive is probably a counterfeit.
Do not trust agencies that keep bombarding you with emails and phone calls about making quick cash. If they really were giving out free cash, they would not have to be calling people repeatedly.
Do I have to pay any fees or buy anything to get started?
No! No legitimate car advertising agency will ask you to make any payments. This is normally a sign of a scam and you should stay away.
What if I am uncomfortable with the ad they are putting up?
You can always choose to refuse an ad that you do not feel comfortable having on your car. Do not force yourself to be okay with something that you genuinely do not like. It is always better to advertise something you can get behind yourself.
---
Get Paid to advertise on your car- Is it a good idea?
If you want to get paid for car advertising stickers, take into account that this can in no way supplement a full-time job. It is a pretty great source of passive income, especially if are already a ride-share driver.
If you are comfortable having a gigantic ad covering your car doors, then this passive income idea is high-paying and has absolutely no cons.
It really comes down to whether you are okay with using your car as a mobile billboard. Some people find it embarrassing but while you are making this decision, I would suggest focusing on the emergency fund you can start with the extra money or the bills you can pay more easily.
---
Swagbucks pays you to take surveys online and is one of my favorite survey websites because of its countless survey options and trustworthiness. They pay you via PayPal or gift cards if you take surveys through their website. You also get a $5 welcome bonus using this link.
CIT Bank offers high yield savings accounts and term CDs that are great for people who are looking to invest their cash and earn interest. One of the reasons they are so famous among savers is because they have one of the nation's top rates- 6x the national average (your typical savings account earns you just 0.09%).
FlexJobs is great if you are looking for remote work opportunities. The team at FlexJobs monitors every job posting to make sure the standard is maintained so you will find well-paying job opportunities and zero scammy ones.
For wise parents with their children's futures in mind, an early tax-advantaged investment account specifically tailored for children is a fantastic idea. Programs such as UNest are designed to help you achieve this goal of
crafting a better future for your children.
Credit Saint is my top pick when it comes to credit repair agencies. It has a 90-day money-back guarantee, an A+ rating from the BBB, affordable pricing and it has also been voted the best credit repair company by consumer advocate. Credit Saint