29 Best Consignment Shops Near Me & Online For Selling In 2022
Are you looking to make some quick cash without a lot of effort? Normally, that's a recipe for disaster. Selling items to consignment stores is a rare exception.
If you want to go beyond saving money to actually making a little extra income, it doesn't get much easier than selling to consignment stores.
Selling your clothes, furniture, or other items is simple, though it isn't a get-rich-quick scheme. You won't make a ton of money selling to consignment shops, but you will earn some extra cash from items you would have donated. What's not to love about that?
In this article, we will tell you about the best consignment shops near me and you including online stores.
This post may contain affiliate links. You can read the full disclosure here.
Why Consignment Shops?
Before we get to the list, let's talk about consignment shops. Also known as second-hand stores, consignment shops buy used items from people and then resell those items. There are consignment shops for almost any item you can imagine.
When you need to buy something, especially clothes for growing children, it's worth checking a local consignment store to see if it's available. Shopping at consignment stores will help in the long run as you try to save money wherever possible.
But this article is about selling your stuff. Why sell at a consignment shop online or near you? For starters, a good declutter is always good for your home and yourself. When you start to look in closets, on bookshelves, and under beds, you'll notice you have a lot of stuff you don't use (or don't want).
More importantly, consignment shops pay you for all sorts of used items in a variety of conditions. Let's look at where you can sell to make a little extra money.
19 Best Online Consignment Stores
Did you know you can find online consignment shops where you can quickly sell your items? Some focus on selling a few items (for example one store might be the best place to sell clothes) while others feature vintage or name-brand items.
Here's a list of 19 online consignment stores or apps to check out.
#1 Facebook Marketplace
This wouldn't be a legitimate list without Facebook Marketplace, right? It's the ultimate communal consignment shop. Literally, half the world is on Facebook, so your ideal buyer is out there. You can sell anything, it's completely free for you to post, and you'll have the option to sell locally or choose to ship your items.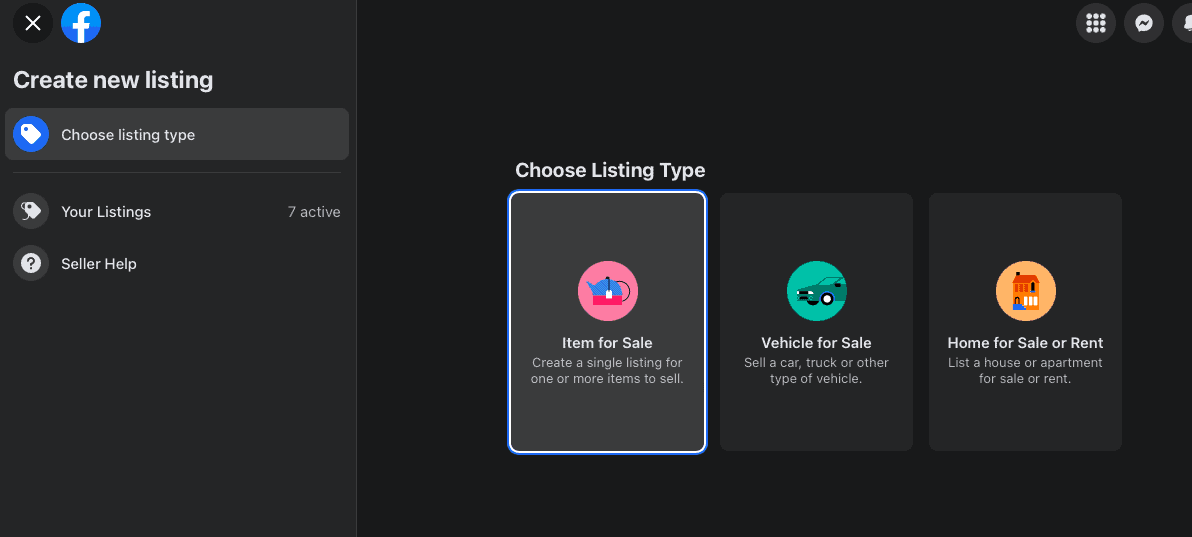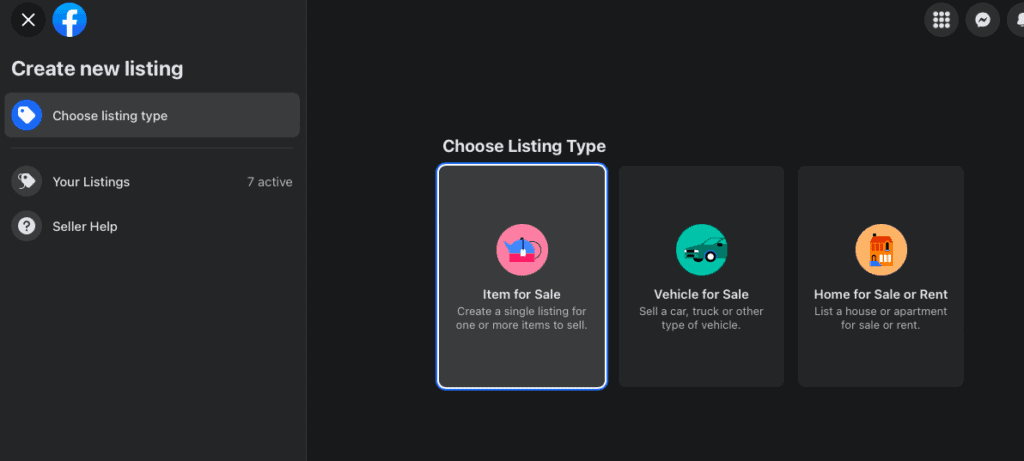 #2 eBay
The second must-have online store is eBay. The eCommerce pillar has been around since 1995 and isn't slowing down. Millions of shoppers use eBay each day, so it's a great place to list any items you want to sell.
It does cost you a bit to sell on eBay. They generally charge between 10-15% of the final value. Selling a lot of stuff? Your first 250 listings every month are free but after that, there's a $0.35 additional fee for each listing.
#3 Poshmark
Have some luxury fashion clothes or handbags you regret buying? Poshmark is an easy and fun way to sell them. The self-proclaimed largest social marketplace for fashion, Poshmark's app has a simple, clean interface so that selling your high-end clothing has never been easier.
#4 Decluttr
Everyone has old technology lying around, from cell phones to TVs to laptops. Decluttr is the premier consignment shop for tech. They provide a simple how-to process for new sellers. It all starts with a free valuation of your item so you know how much to list it for. Decluttr also offers free shipping for items you sell through their platform.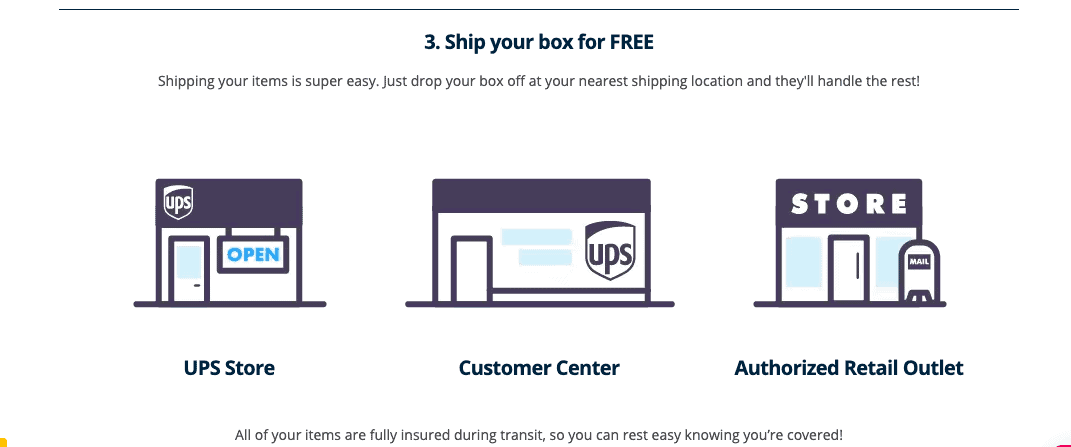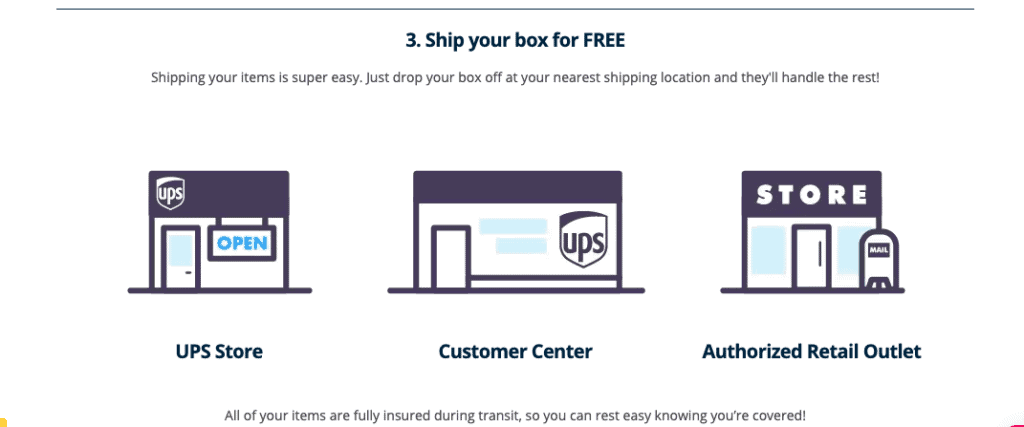 #5 ThredUp
ThredUp is an online consignment store specializing in quality secondhand clothing. If you're interested in sustainability, ThredUp may be the place for you to sell (and buy!). Its mission is to help people shop with intentionality and reject throwaway fashion culture. ThredUp's impact so far is impressive.
#6 Kidizen
Kidizen, as the name suggests, focuses on selling gently used kids' fashion. You can create a virtual shop of your own. Don't want to put in that effort? You can work with Kidizen's sellers who will curate and list your items for you.
#7 Vinted
A community-oriented selling app, Vinted sells clothing, shoes, accessories, and more.
#8 Tradesy
Tradesy is another consignment store where you can sell your gently or unused high-end designer apparel. You will earn up to 80% of your sale.
#9 Worthy
If you're looking to sell jewelry, be sure to check out Worthy. Worthy is an online auction that gets you the best offer for your rings, necklaces, earrings, and much more.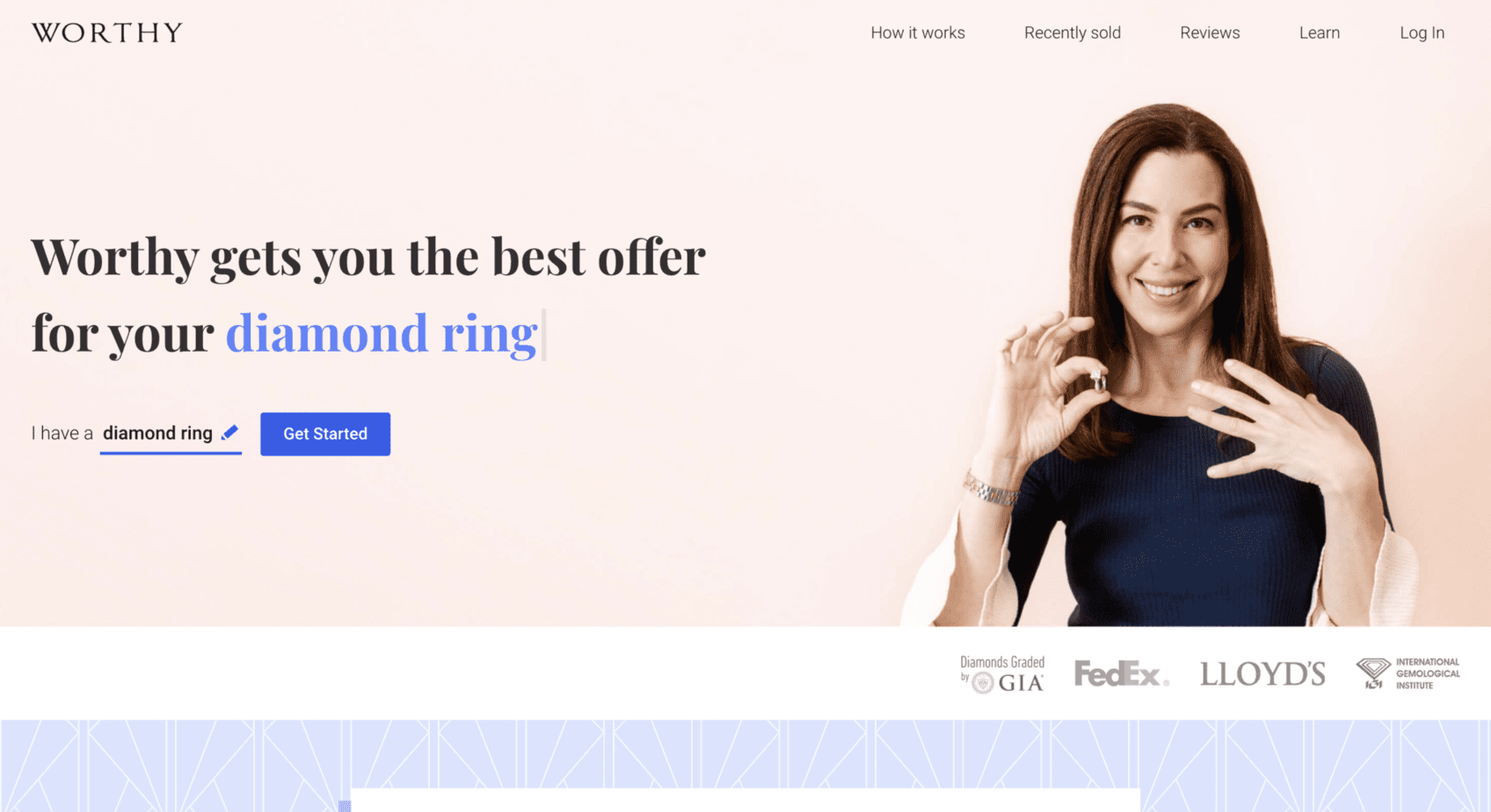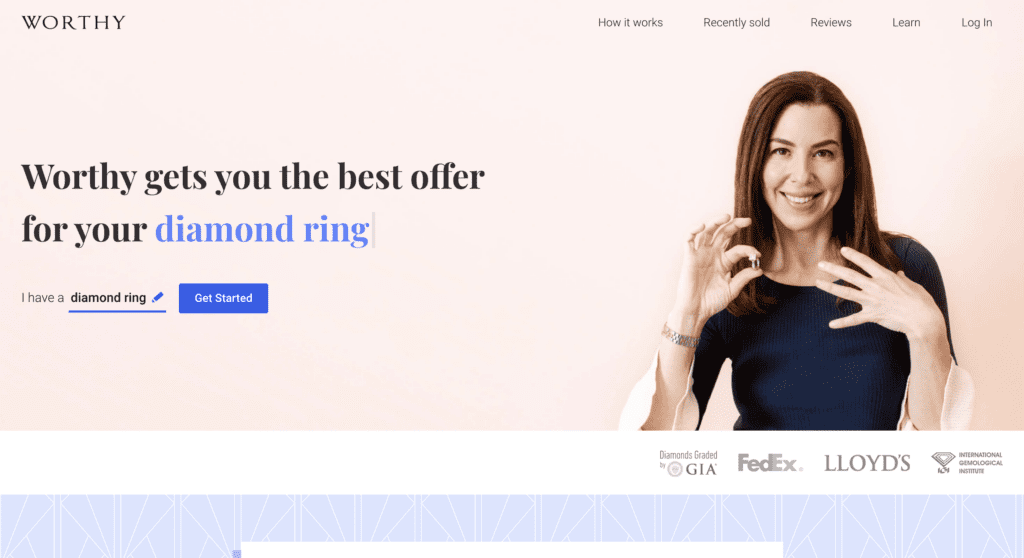 #10 TheRealReal
Like Tradesy, The RealReal only sells secondhand designer fashion products. The cool thing about The RealReal is that they offer free virtual appointments with their staff and free consignment kits to help you price your items and get you started.
#11 OfferUp
Founded as a competitor to Craigslist, OfferUp is very similar to Facebook Marketplace in that it allows you to sell (and buy) just about anything both locally or by shipping your items You can also communicate with potential buys through their secure messaging platform.
#12 Mercari
Mercari is a Japanese-based eCommerce company that lists just about any pre-loved item you can imagine. They charge a 10% flat fee for any item you sell.
#13 Carousell
Based in Singapore, Carousell advertises that they sell "every kinda thing, for every kinda person." You can easily get started with their online sales tool. You can sell up to 30 items and create up to 10 listings for free.
#14 Rebag
Rebag sells inspected and certified luxury handbags. Their app can instantly recognize and price bags from the top 50 luxury brands in the world, which takes the guesswork out of your listing's price.
#15 Re- SEE
The France-based Re-SEE has a similar mission similar to ThredUp. ​​You can list your items directly on their site or schedule a personal appointment with a Re-SEE buyer. An advantage of working with Re-SEE is that they can stock and ship your items for you.
#16 Chairish
Chairish is an upscale home décor consignment shop where you can sell your chic and unique furniture. They have various seller memberships and you will get 70-80% of the selling price.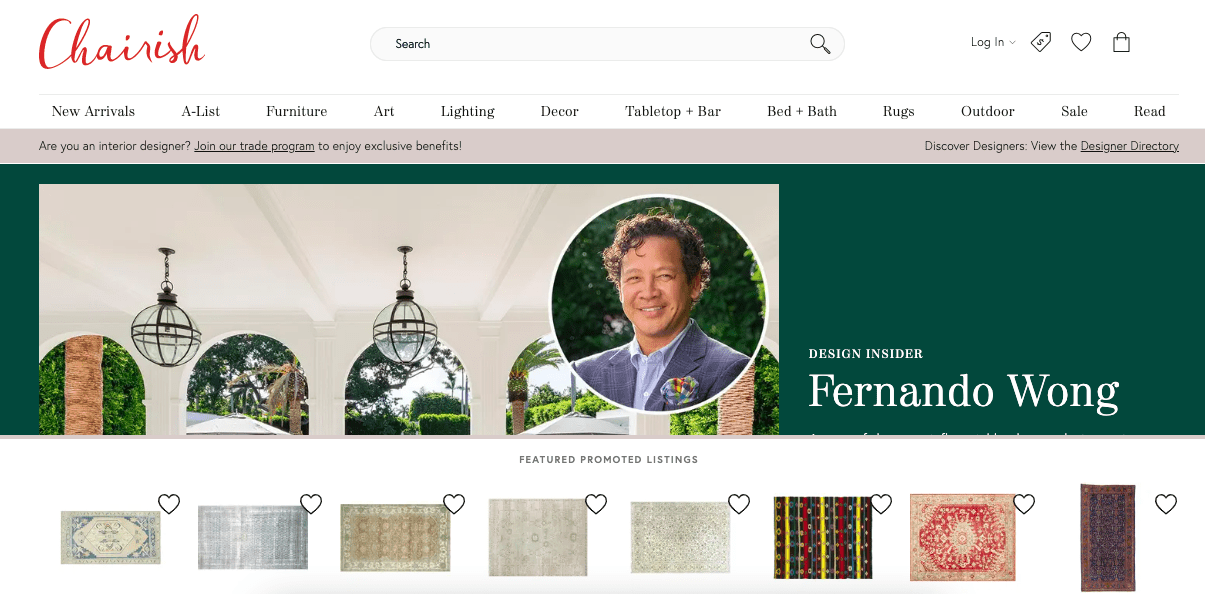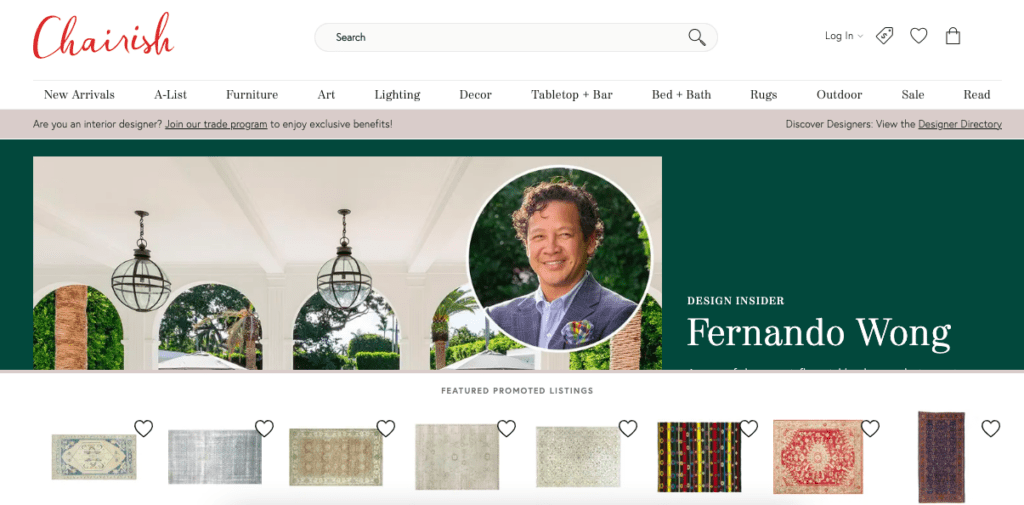 #17 Depop
Depop caters to the younger generation and specializes in reselling unique fashion, including sneakers and accessories.
#18 LePrix
LePrix is yet another designer fashion consignment shop. If you sign up to sell, you will receive a free consignment kit, which includes a prepaid shipping label for your first sale.
#19 Vestiaire Collective
Vestiaire Collective boasts a community of 15 million users, so if you have unworn fashion treasures in your closet, this is the place to list. They have a unique chat feature that allows direct buyer-seller contact to negotiate the best price so sales happen quickly.
10 Best Consignment Shops Near Me
You can't beat the convenience of selling your unused items online. But sometimes you just want to take everything to a brick-and-mortar store and sell it all at once. If that's your goal, we've still got you covered.
Here's a look at some of the best options near you. All of these options are either regional or national chains, but not all may be located in or near your city. Do a quick search to find which ones are close to you. You may even end up finding a store that's not on this list!
#20 Plato's Closet
Plato's Closet sells teen and young adult clothes that are in very good condition. They have a helpful "What We Buy" page so you know exactly what they will pay you for. Stop in for a valuation of your items without an appointment. They will pay you cash on the spot. The next three stores are all owned by the same company that owns Plato's Closet, so they each have a very similar process for sellers.
#21 Once Upon A Child
Once Upon a Child is a secondhand store for children's clothes. The store will look over your items and give you a price later that same day. Children's clothes can get worn through pretty easily. Be sure whatever you bring in is in ready-to-wear condition without holes, stretches, or stains.
#22 Play It Again Sports
Play It Again Sports sells new and used equipment for less. If you have sports gear you or a child only used a few times, they will give you a valuation and pay it cash straight away when you bring in your item.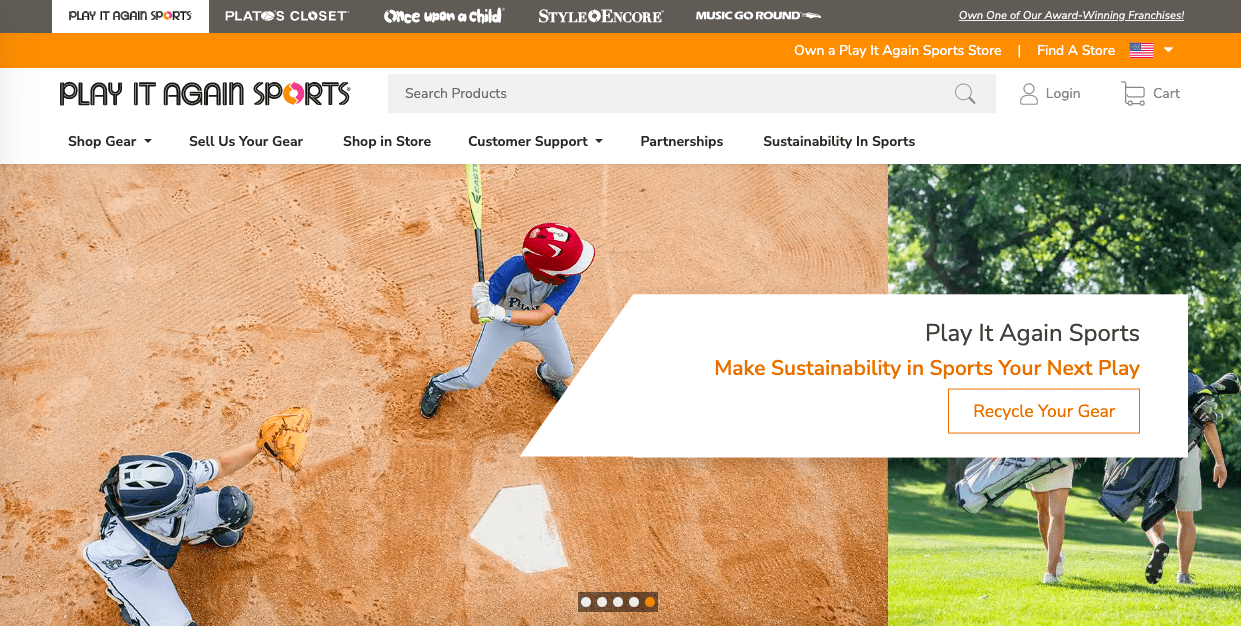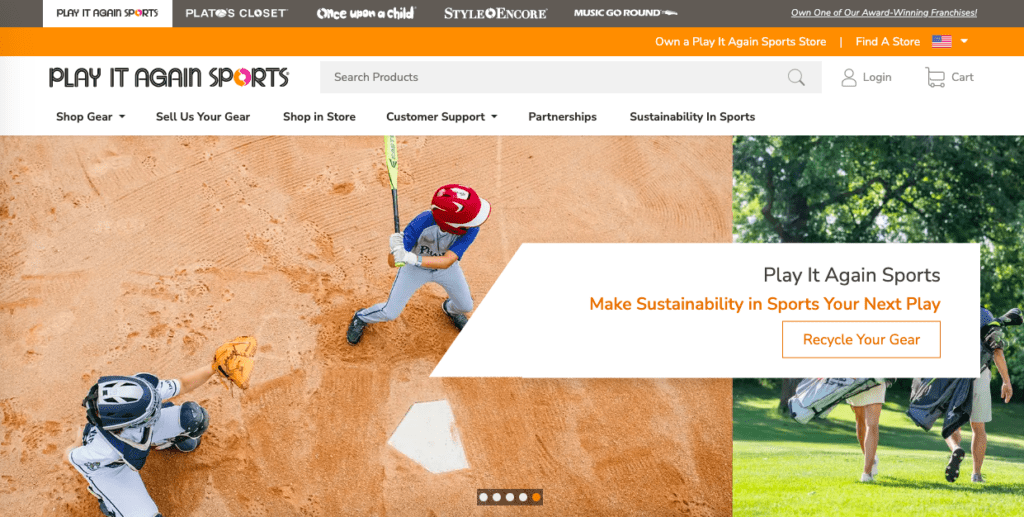 #23 Style Encore
Style Encore focuses solely on women's fashion. Here, you can sell gently used women's clothing, shoes, handbags, jewelry, and other accessories. Not sure if your clothes will fit their style? They sell clothes from Anthropologie, Kohl's, Von Maur, Macy's, Nordstrom, and more.
#24 CrossRoads Training
Crossroads Training is a consignment store with locations on both coasts and in Chicago and Texas. They sell current, on-trend clothing (here's a list of what they're looking for). They also offer trade-in sales if you'd like to purchase other items from their store.
#25 buffalo exchange
Founded in 1974, Buffalo Exchange is a family-owned consignment store with 40 locations in the United States. They buy everything from everyday staple items to clothing to vintage to one-of-a-kind items. You must have a state-issued ID. You can get cash for your items, but receiving store credit gets you the most money for your sale.
#26 Wasteland
Wasteland is a high-end secondhand fashion store that selectively curates its collections. So you can't take your old weekend t-shirts there, but if you have current designer clothes in good condition, check them out. You make 35% of the marked sale price. You must also be 18 years old to sell to Wasteland.
#27 Beacon's Closet
Beacon's Closet buys and sells vintage and modern clothing in and around New York City. Don't live in New York City and still have designer clothing you want to sell? Good news! You can receive cash or store credit for your vintage or modern clothing with their sell-by-mail service called "Bag It." If you're approved to sell your items, Beacon's Closet will send you a prepaid shipping label. All you have to do is bag up your items and send them in. You'll be paid via PayPal in 3-5 days once your items are received and approved.
#28 Awoke Vintage
Another one for you New York City folks. There are three Awoke Vintage stores located in Brooklyn, so if you have vintage clothing you need to check it out. The store is active on Instagram and people can even purchase items there, so your items will easily be seen by people all over the country.
#29 Guitar Center
Did you know Guitar Center buys and sells used instruments? Did you try to learn how to play the guitar or trumpet and haven't picked it up since day one? Don't just let that instrument collect dust. They will have an expert evaluate your gear and give you a fair price. The first $1,000 you sell is paid in cash. Or you can receive store credit for a trade-in and get 10% off something new.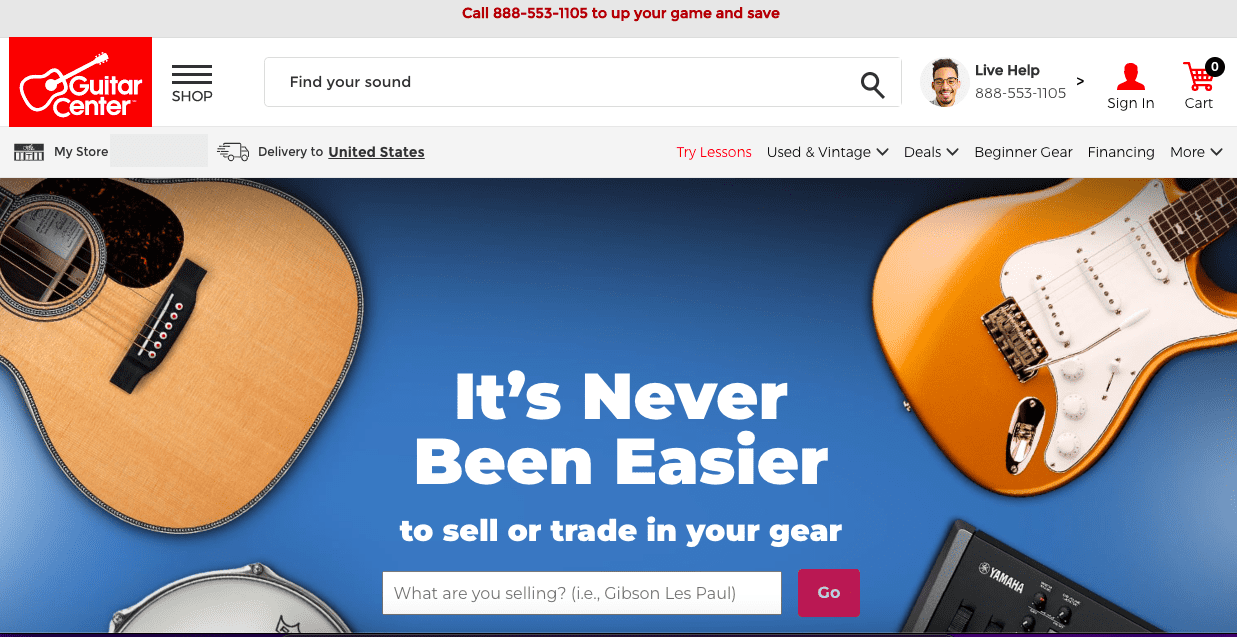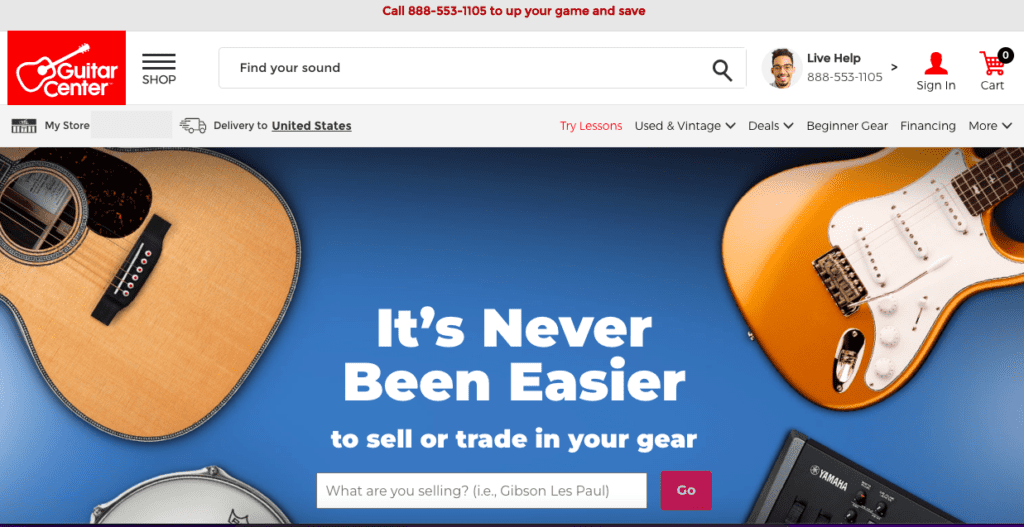 Wrapping It Up
There's a good chance you have stuff lying around your house that you don't use or want anymore. Selling those items will free up some much-needed space. More importantly, selling them to a consignment shop will also put some money back in your bank account.
Taking your unused items to an online consignment store or one physically located near you requires little effort and is much easier than selling them individually or planning a yard sale. The best part is that your wallet will be a bit fuller and your space a lot emptier!
Once you start selling some of your stuff, you'll be well on your way to the joy of frugal living.
Why not get busy cleaning out your closets and storage spaces and start selling today?