15 High Paying Online Jobs From Home To Build Real Wealth
Breaking down 15 online jobs you should consider:
If you are looking for some of the best paying online jobs the market has to offer, this article covers the good ones.
We will talk about the salary you can expect, qualifications that may be needed and a website to get you started (if relevant). Online jobs can be a massive blessing if you are a stay at home mom or student with loads of debt.
They are increasing in popularity and companies are catching up. 10up, Arkency, and Articulate among tens of others are companies that have completely remote teams.
Work from home jobs can be a great way to earn an extra $1000 a month or make it a full-time hustle depending on what you are looking for.
Don't believe it's possible?
Take Elna from twinsmommy for example. She gets to work from home and spend time with her kids while earning a consistent income from her blog and freelancing business.
Kelan and Brittany earn money online at an average of $20,000 every month with their blog which is a great resource for stay-at-home moms and anyone who is looking for a side hustle.
What makes you think you can't join 'em?
Some of the links below are affiliate links. You can read my full disclosure here.
---
So, here are some extra ways to make money online:
15 High-Paying Online Jobs for Extra Cash:
1. Freelance Writing
This is how I got started and also what gave me the foundation and know-how to start, design, and create content for this website.
If you are looking for an easy but profitable work-from-home job, freelance writing is your best bet.
In most cases, you will not need loads of qualifications unless the content is academic, whitepaper, etc.
Some great websites to find freelance work through:
I would 100% suggest freelance writing as a long-term side hustle because of its growth potential.
You can follow the 9 steps I have laid out in my freelance writing beginner guide to get started.
You can also invest in a course like this one if you want to learn more about freelance writing. It will teach you how to select the best niche for yourself, how to start a business freelancing, track your finances, invoice clients, draft a bio, create a LinkedIn profile that reels in clients, find clients online, send pitches, create a writing process, promote your business, and more! Boy, that was a mouthful.
2. Online Therapist
Websites like Talkspace are always on the lookout for certified therapists to work part-time with them. This can be done in your free time and from home while still maintaining your stream of in-person clients.
Talkspace works on the therapy model of virtual counseling where interested persons who may not be comfortable with traditional therapy get to talk to therapists through video, audio, or text depending on preference.
This will help you reach a wider audience and have clients from literally the world over.
3. Start a blog
There are a couple of ways to make money blogging and the beauty of them all is they are passive income sources after a certain point.
It is a lot of work in the beginning to grow your blog but you can expect to see returns within about 6 months of starting your blog.
The people who tell you otherwise are probably lying. There are multiple reasons for this but a big one would be that 6 months is just needed to figure shit out. You are starting an online business so expect yourself to take some time to learn.
Another reason is it takes Google time to trust you and give you traffic.
If you are willing to work on this long-term and see great returns through that hard work, I would suggest starting a blog.
The earning potential is practically limitless. Tons of examples are available but the ones that come to mind would be Ryan from ryrob, Adam Enfroy, and tons more. All of these people make over $20,000 every month with their blog.
If you want to start a blog, follow this guide.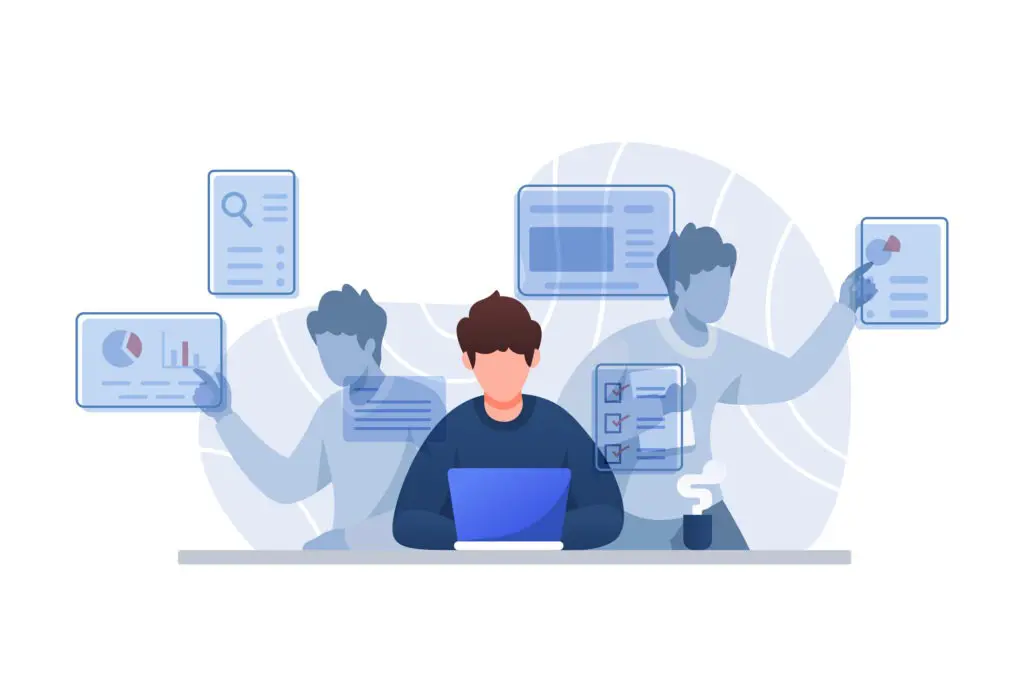 4. Data entry online jobs
Data entry jobs are as straightforward as it can possibly get. The employee will input the required data from an online form or non-electronic form into the computer and sort it out as required.
It is an administrative task and the chances of a qualification being needed are slim.
You can find high-paying data entry jobs on sites like Indeed or Craigslist.
5. Start a podcast
A podcast is definitely a personal venture and needs some passion. Podcasts, much like blogs, take time to grow and will earn money through advertisements, affiliates, and sponsorships when the time comes.
The startup cost is minimal. You can expect to pay about $12 per month for a service like Buzzsprout that hosts your podcasts for you and lists them on major podcast directories like Spotify or Apple.
While $12 is their basic plan, you can also get a higher plan with more upload time for around $24/ month.
Point is it is not expensive at all and a decent idea.
6. Website Testing
Website testing is done by companies who want to test out the way users react to their new websites and products. Essentially they are looking for feedback from an unbiased third party.
Better known as remote usability training, you will be reviewing applications and websites that are looking to be tested.
This does not need many qualifications because in most cases companies want the average user's point of view rather than an expert's.
You can expect to spend about 20 mins reviewing a website and giving feedback. The average payment per review is about $10.
7. Virtual Assistant
Virtual assistants earn an average of $61,000/year.
Tasks will include administrative tasks, replying to emails, outreach, scheduling meetings, etc.
While you can find jobs on the internet, the best opportunities are found by making connections whether that is on a Facebook group, in person, via the internet,… whatever.
If you are interested in learning more about being a VA, I would suggest taking a look at Gina's mini-course on Horkey Handbook to get started. The 'Jumpstart your VA business' mini-course is a simple 4-step 'dip your toes' kinda course that will help get you started.
However, if you are looking for something a little more immersive, Gina also has a subscription-based product that gives you access to her, a community of VAs, opportunities, tons of information, and more.
Lastly, if you do not have the money to spend, she also offers a free opt-in that includes over 275 different services VAs can offer which will help you better understand the entire process of becoming a VA.
8. VipKid
VipKid is based in Beijing, China, and provides virtual English classes to kids in China. You can work remotely as long as you speak English as your native language.
The interface is easy to use and the pay is pretty good at approximately $22 an hour.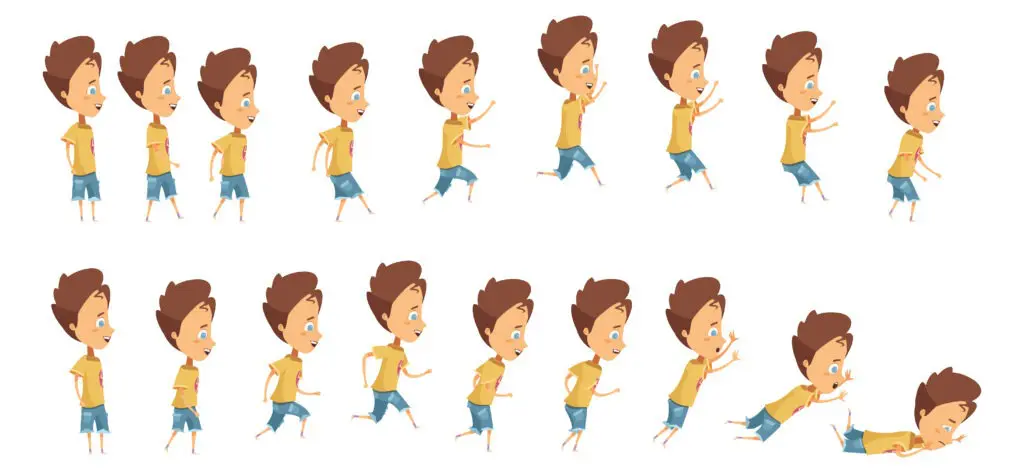 9. Animator
If you are artistic and full of ideas, you could be hired as an animator to create graphics for video games, movies, television shows, and more.
The pay is good and it is one of the few high-paying work-from-home opportunities you can find online.
Expect to earn around $25 an hour on average with a $64,000 annual average.
You can find work on sites like Upwork or Indeed.
10. Baker
You really do not need to own a restaurant to sell food anymore. In the digital age, you can simple enroll yourself on a website like Uber Eats and start selling hot cross buns left, right, and center.
Working at home and outsourcing delivery to an agency is starting to become more and more common.
You can literally bake while sitting in your own kitchen and have it delivered for you or even deliver it yourself.
11. Consultant
If you have experience in pretty much any field especially economics, business, marketing, and the likes, you have a good chance of being hired as a consultant for a company.
Businesses frequently hire people to give them a professional consultation on a subject with business consultations obviously being the most common.
As freelancing has become more and more common, consultancy has quickly become an online job opportunity.
The average salary for a consultant in the United States is $26 an hour.
Try Indeed if you plan on searching for marketing or sales consultant jobs. There are some good opportunities on there.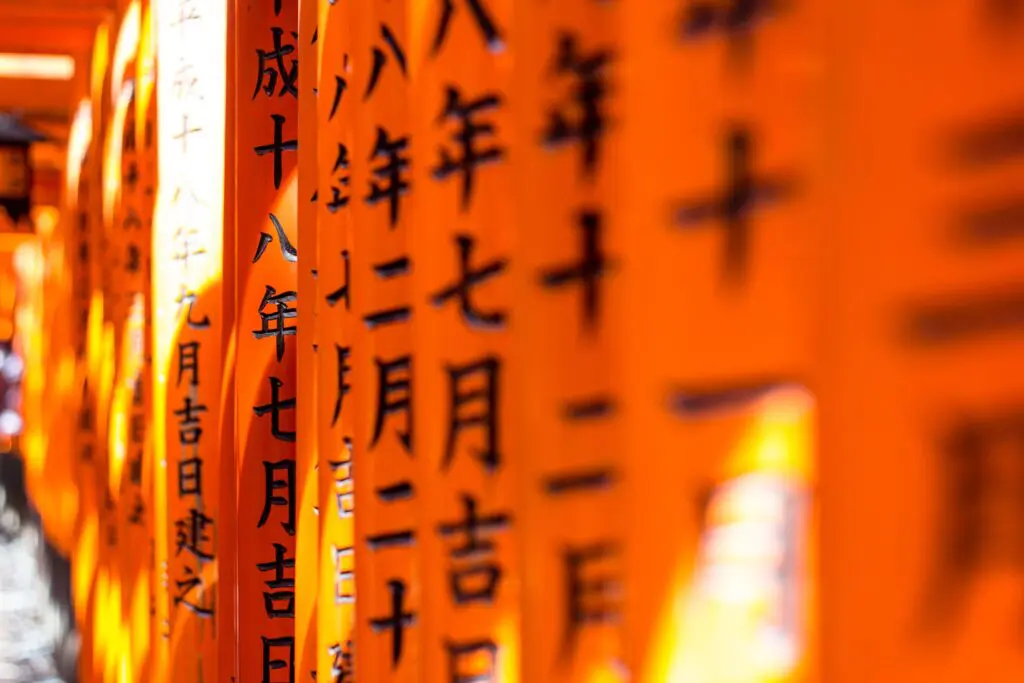 12. Translator Online Jobs
If you speak more than one language, this could be a great opportunity for you and that is pretty much the only qualification you need.
Freelance jobs that ask for language translations in tv shows, podcasts, movies, etc. can be found on websites like Upwork, Translators Cafe, Translation Directory, and Linkedin.
A good source for anything freelance translator would be Benny's blog that covers exactly that. This article is a good starting point.
13. Massage Therapist
Massage Therapists can work from home and do not need tons of qualifications to get their first paid gig. A simple certification from the National Certification Board for Therapeutic Massage and Bodywork can get you started and the tips are pretty good.
You can also make house calls if that works better but there is no office involved.
14. Call Center Representative
Tons of businesses need people that can be on the phone all day to take calls from potential clients. A business never sleeps and someone needs to process new orders, deal with complaints and get things going at all hours of the day.
Since businesses have started to take the online route, a lot of work from home call center opportunities have opened up. It is simple enough and all you really need is a computer and maybe some video/audio software.
You can find call center jobs on Indeed, Upwork, and Craigslist.
15. Tax Document Preparation (Online Job)
If you have basic tax preparation certification, you can make pretty good cash processing tax forms for individuals and companies. A course can be completed in around 8 weeks and you can get started.
The job peaks in tax filing seasons but it is a good way to make some seasonal cash + it pays well.
Freelancers in particular are always on the lookout for help when it comes to tax documents.
Swagbucks pays you to take surveys online and is one of my favorite survey websites because of its countless survey options and trustworthiness. They pay you via PayPal or gift cards if you take surveys through their website. You also get a $5 welcome bonus using this link.
CIT Bank offers high yield savings accounts and term CDs that are great for people who are looking to invest their cash and earn interest. One of the reasons they are so famous among savers is because they have one of the nation's top rates- 6x the national average (your typical savings account earns you just 0.09%).
FlexJobs is great if you are looking for remote work opportunities. The team at FlexJobs monitors every job posting to make sure the standard is maintained so you will find well-paying job opportunities and zero scammy ones.
For wise parents with their children's futures in mind, an early tax-advantaged investment account specifically tailored for children is a fantastic idea. Programs such as UNest are designed to help you achieve this goal of
crafting a better future for your children.
Credit Saint is my top pick when it comes to credit repair agencies. It has a 90-day money-back guarantee, an A+ rating from the BBB, affordable pricing and it has also been voted the best credit repair company by consumer advocate. Credit Saint
That sums up 15 different ways you can make money from home