I Need Money Now for Free and Fast: Need Free Money Now? 50+ Ideas
Are you trying to find ways to get free money? Do you want to know the answer to 'how to get free money mailed to me'?
Free money is far more dependable and beneficial than the thousands of ideas out there that need investment. You could start a freelance business, teach online, or start a blog which are all great ideas but if you do not have the money to invest or do not have the luxury of time, then what?
Free money focuses on finding ways to make extra money by taking on easy tasks. If you are thinking I need money now for free and fast, these ideas are for you.
This post consists of some of the best answers to the question of how to get free money. If you are looking to budget your finances better, you could also consider taking a look at my budgeting binder here.
Disclosure: Some of the links below are affiliate links. You can read the full disclosure here.
50+ Best Ways to Earn Free Money Today
---
Making money with rental properties
The financial advantages of investing in a rental property before putting down tons of money for your mortgage cannot be overstated. Not everyone has the money to purchase their own house or rental property at this very moment but if you do or if you are ever going to be purchasing another primary home, this is an approach worth considering:
Before you buy your own house with 20% or more of the money down, consider investing in rental properties.
For example, if you plan on purchasing a property like this one on Zillow: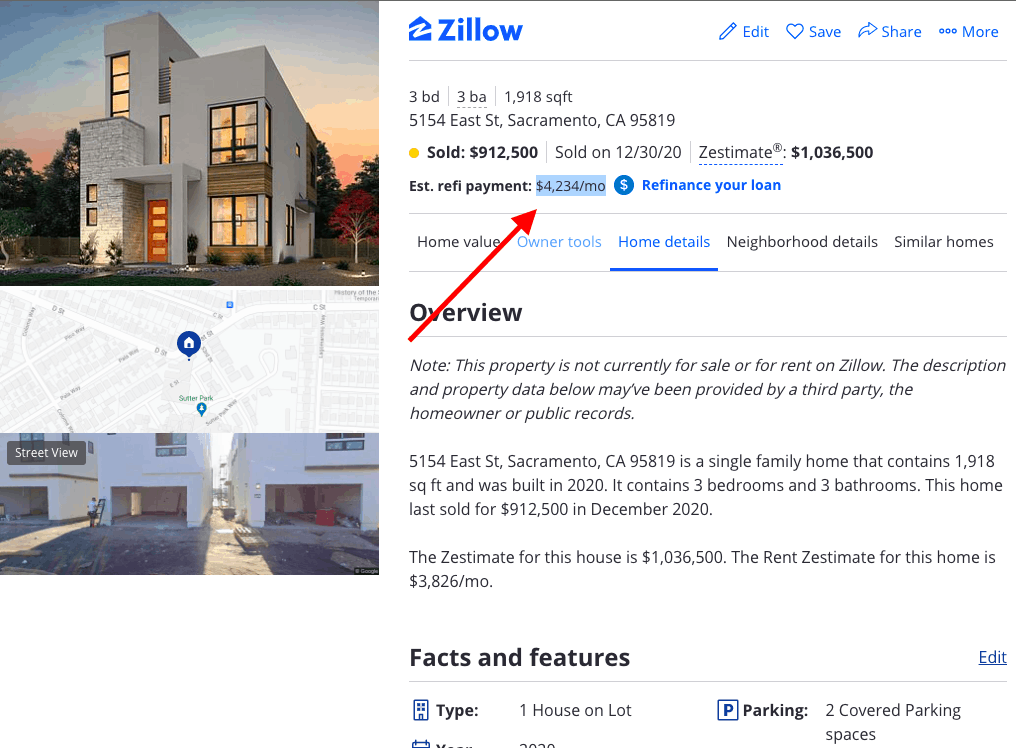 … the estimated monthly payment would be $4,234. So, if you buy a rental property complex with multiple units that is worth about a million bucks (the same average market value of the house we just saw on Zillow), you would be paying more or less the same monthly payment per month.
However, you could also earn thousands from that rental property per month. I will give you an example of this in action using the same video I chanced upon when learning about this myself.
According to the video creator's own estimates of a million-dollar 16-unit rental property in Kentucky (a cheaper area than Sacramento, of course) that he bought, here is what he would make every month on rentals: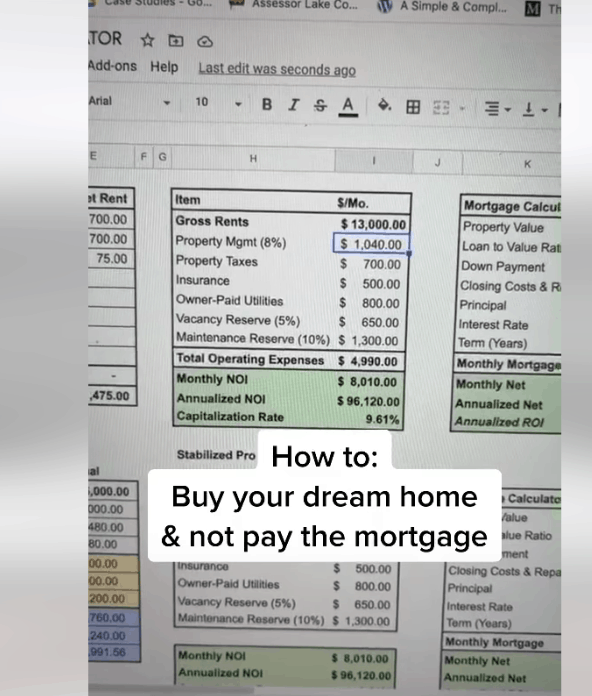 Even after paying a property manager 8%, taxes, insurance, owner-paid utilities, vacancies, and repair expenses; there would be a monthly net operating income of $8,010. You would be putting $200,000 down just as you would on the million-dollar house but in this case, your money is working for you.
Out of the $8,010 you make, you would have to pay about $3,665 as a monthly mortgage payment and you would still be left with $4,344 as extra cash (profit).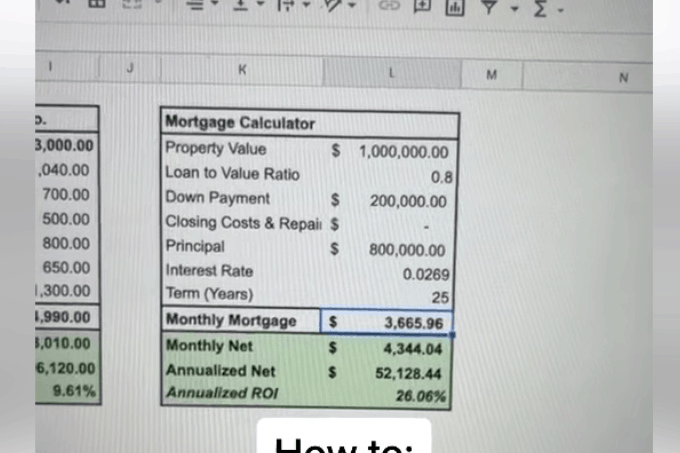 You are making enough of a profit to buy a personal property of your own soon enough and possibly save at the same time (or rather make money on the side- basically for free). Even after the 25 years of your term finish, you are still turning over a consistent profit from your rental properties.
This does not only apply to million-dollar properties of course. You can use the same logic and apply the same idea to a $500,000 property or a $200,000 property by finding the right rental property for you (what you can afford). So, if you planned on paying a mortgage of $2000 every month, try finding a rental property somewhere in the United States that would have the same monthly mortgage payment.
Helpful articles:
Video that talks about the same logic that we talked about above.
Surveys Apps and Websites
These are the best apps to make money fast so you can learn how to get $50 fast or use it as a quick way to make $200.
Using some of the best paid survey sites is one of the easiest and most used ways to make a few hundred bucks on the weekend.
This is not one of those easy ways to get rich but they can account for some much-needed extra cash. If you are looking for some of the best apps to make money fast and survey websites that are trustworthy, here is my list:
Swagbucks is my go-to survey company because they have won me over with trustworthy reviews from tons of people and a $5 welcome bonus. I find their surveys to be of the best quality and I can depend on them to always have something up for grabs.
You can redeem points you earn for gift cards from Amazon, PayPal, Walmart, etc. You can also use Swagbucks to earn money by watching videos or shopping online! It is one of the best app to earn giftcards and free money online.
Survey Junkie is another really popular option if you want to make money with surveys. It is one of the best cash earning apps for people who want to make some money from their home. You earn points and redeem them for gift cards just like Swagbucks.
You can earn up to $45 per survey and it has certainly made a name for itself over the years as one of most well-known and dependable survey companies.
MyPoints allows you to earn redeemable points by shopping online, taking surveys, watching videos, playing games or even reading emails. The list is endless. There are tons of ways you can earn money with this site which is what makes it great.
Unlike other survey sites that pretty much only offer surveys, MyPoints gives you quite a few options to choose from.
Much like MyPoints, Inbox Dollars also offers users the ability to make money with more than just surveys. You can watch videos or shop online, for example. The great part about this option is there are no points involved. They directly pay you with cold hard cash.
YSense is one that I came across pretty recently but I am loving it because of how many options there are earn to cash. You can even take on small tasks to make a few quick bucks. You can try new products or services and you can even earn money by referring friends.
Opinion Inn is 100% laser-focused on surveys. You need to fill in a questionnaire with some basic details to create an account for yourself. This will prompt Opinion Inn to show you all the relevant surveys for your demographic that you can take.
It is really straightforward and easy to use compared to some other options.
It is really straightforward and easy to use compared to some other options.
---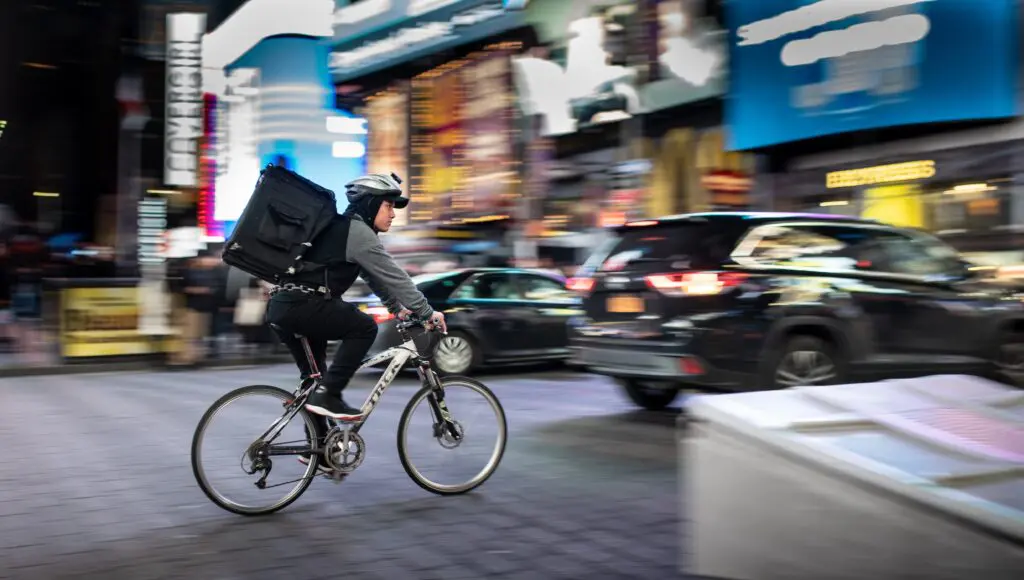 Earn Money With Delivery Apps
Delivery apps like Instacart or Door Dash are super easy to sign up and offer some very flexible work options that you can add to your schedule even with a full-time job to deal with.
Here is more information on your options:
Door Dash is probably one of the most established food delivery companies out there and I am willing to bet you have heard of them. If you want a flexible schedule and an easy job (with tips) Door Dash has an even simpler process to get through to become a driver. You can fill out there online form here and you will be able to get started immediately- no car inspections or vehicle checks.
Instacart comes in at #2 here. It is very similar to Door Dash but you deliver groceries instead. With Instacart you can earn money as a shopper where you will pick and deliver the grocery items that customers have ordered.
There are no set timings and you can hop on to the app anytime you want. The most common option that people who work for Instacart go for is the full-service shopper.
Full-service shopper: If you choose this option, you will work independently as a contractor delivering orders whenever you have the time while using your own car.
3.
TaskRabbit
TaskRabbit can have a range of tasks available for you to choose from. You can help someone moving, deliver food, deliver groceries, help assemble furniture, paint a house, etc. The list is endless. You can scroll through the list of tasks and check what you will be paid for each one before applying to take it on. TaskRabbit will notify you of jobs near you and you can select the one you want to complete before moving ahead with the task itself.
Postmates helps with delivering pretty much any item needed. This could be kitchen supplies, groceries, food, etc. If you want something delivered, they are the place to check out. You can sign up to be part of the fleet where you can start delivering with postmates.
---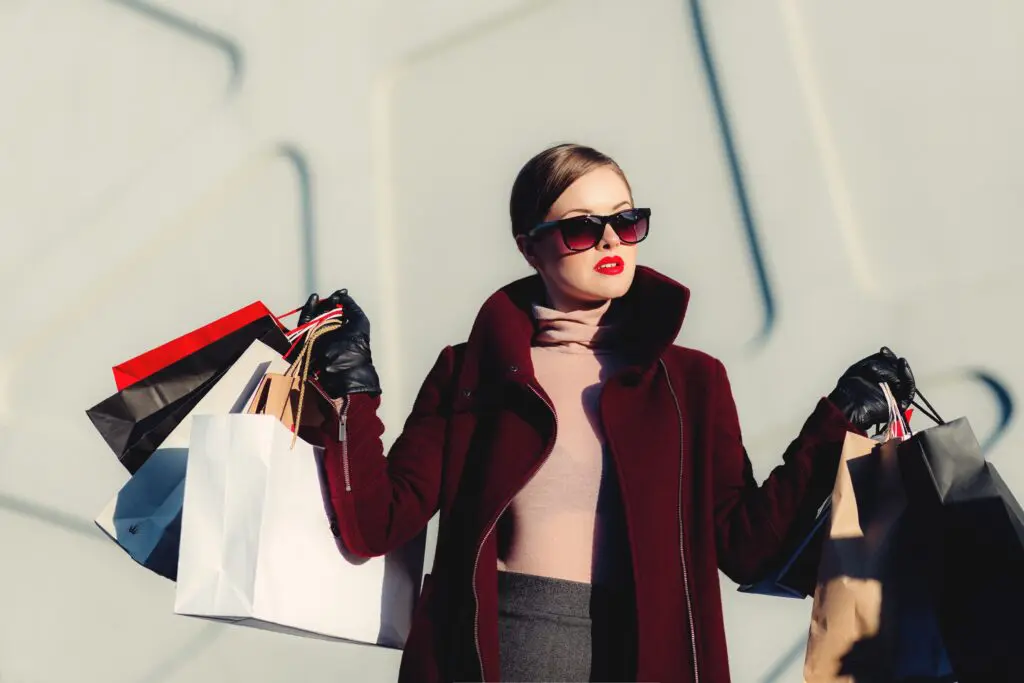 Earn Money Shopping Online
If you are anything like me you probably spend ages trying to get the best deal you can when you shop online. We are always looking for the best prices and the best discounts to use when we are spending our hard-earned cash.
Fortunately, there is some much-needed help that you can enlist for free. Here are my favorite cashback options so you can ALWAYS get the best price when you shop online:
Ibotta offers users cash back for shopping through their website or app. They even allow users to avail of cashback offers when they scan receipts. Ibotta has stores like instacart, Grubhub, booking.com, J C Penny, and more.
RebatesMe is a cash-back option that allows you to earn your money back by shopping through their online store. You can find stores like Selfridges, Uber Eats, Lacoste, Nike, New Balance, (Bed, Bath & Beyond), Armani Beauty, Bloomingdale's, and more.
They also have a browser extension that updates you on savings if you don't want to have to check every time.
Plus, it's free.
The way RebatesMe works is quite simple. Stores pay RebatesMe a commission each time you purchase something through the extension. Then, RebatesMe uses that commission to pay you via PayPal or even a check.
MyGiftCards lets you shop from your favorite stores through their online website so you can earn points. You can then redeem these points for free gift cards from stores eBay or Sephora. The great part about this option is they also offer gift cards with up to 10% cashback in a lot of cases. I have bought a Bath & Body Works gift card at 10% off and there are tons of other options like Outback Steakhouse or GAP.
ShopAtHome has over 2000 stores on their platform that you can earn cashback with. If you join now you can get a $10 welcome bonus as well. This can be in the form of an Amazon gift card or a Paypal bonus.
Even though we have already talked about MyPoints when it comes to surveys, it features on this list again since it also offers cashback services among its list of the many features you can explore through their website. They have over 1900 retailers to choose from and you can earn cashback through free gift cards from stores like Amazon or Walmart.
Wikibuy is a cashback tool that works with the help of a browser extension. If you add their chrome extension to your browser, you can get notified with the best price available whenever you are shopping online. They will also help you find coupon codes when applicable. This application can work behind the scenes while you shop online as you would normally. You can also search for a product you want to buy through the extension.
Honey also uses a chrome extension to show you the best prices available when you shop online. Once you add their free chrome extension to your browser, Honey works in the background to find you the best promo codes available on the internet. The extension then automatically applies the code to your cart saving you money.
Paribus is a price-tracking app and was created to make sure you do not spend a single penny you do not have to. The service will prompt you to sign up using the email address that you receive online shopping receipts with. Paribus will then scan any receipts in your inbox that come from brands that they monitor. If the price drops, they will negotiate with online companies and ask them to refund the difference. It is a great way to always make sure you are getting the best bang for your buck.
---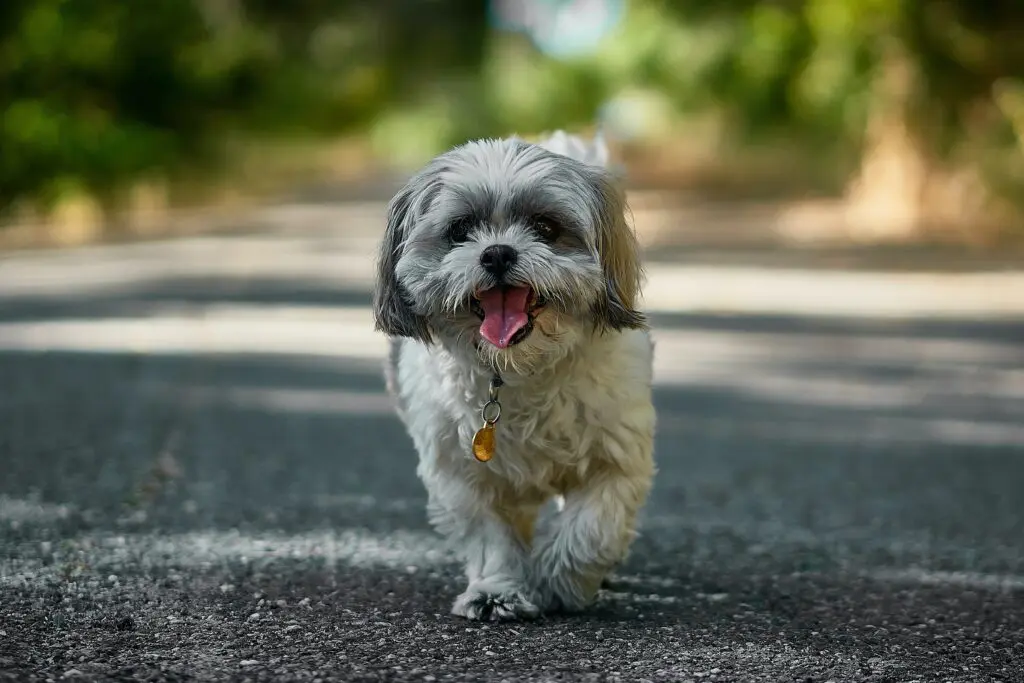 Earn Money Dog Walking
Love dogs? This one is for you. Rover is a company that connects dog owners with dog walkers you are looking to make some extra cash. If babysitting a dog sounds like an awesome time, this site is a great way to connect yourself with the best options.
You can set your own schedule and offer a variety of pet care services on this easy-to-use platform. Sign up for Rover today by filling out this form. (USA only)
If you are in the United Kingdom- use this link instead.
Also, if you own a dog or are a dog lover, Rover also has an online store that sells everything from mugs to clothes for dog lovers or cat lovers. They also have gear you may need to buy for your pet at some pretty great prices.
---
Get free money using Trim
Trim is a free personal finance management service that works using artificial intelligence. This service goes through your monthly bills and finds ways you can save on them.
Trim does this by using bank-level security along with two-factor authentication to connect to your accounts. It will then go through your various expenses and come up with a list of ways you can save money.
Trim also negotiates lower rates for your bills which is another way you can save and get some free money in your pocket.
---
Get free money by lowering bills
BillShark is a service that I came across recently that helps negotiate bills on your behalf. Once you visit their landing page, you will see a savings calculator which you can use to see how much you could save when you negotiate or cancel a certain service.
This will give you an idea of what the 'sharks' can do for you in regard to saving your money. Once you estimate savings with their calculator, the people behind BillShark will start negotiating your rates with your providers and canceling any old subscriptions.
They also guarantee savings to all of their customers. If there is no money saved, there are no fees. This is why I recommend them. They are clear, transparent, and dependable. You only pay for what you get.
Their pricing is also the best I have seen. Here is what their charges look like:
Subscription Cancellation- You are charged $9 for each cancelled subscription.
Bill Negotiation- BillShark takes a one-time fee of 40% of the total savings. This means if you do not save, you do not pay.
Insurance quote- Free. You can use their insurance comparison tool for free.
---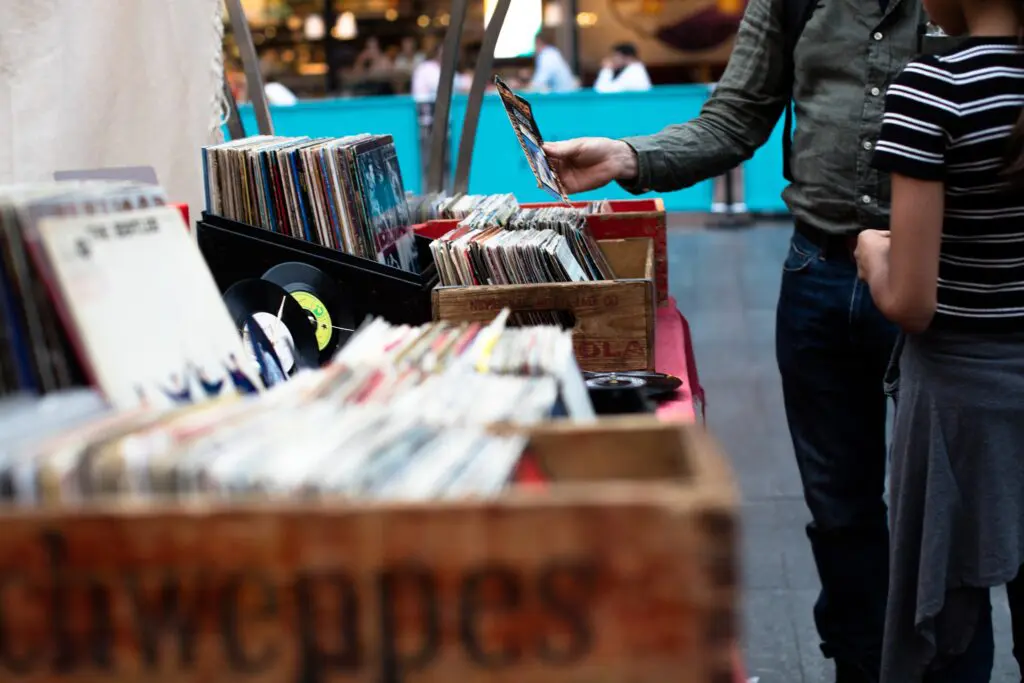 Earn free money online selling used items
I can bet that you have some stuff you absolutely do not need and are never going to use again lying around in some random drawer of your house or in your garage. Why not make some money off it before you inevitably through it away?
I have a personal rule that has always worked well for me- If you have not used it in more than six months, you probably never will.
Here are some of my favorite sites that you could use to sell your stuff that you just do not need anymore:
Amazon allows users to trade in eligible electronic devices or video games for an Amazon gift card. All you need to do is head to their website and select the item type you want to trade in and what sort of condition it is in. You will then get an immediate quote from Amazon. This is a great way to make a few bucks from something you are no longer using.
Decluttr is a platform to buy and sell used technology online. You can get some pretty sweet prices for your old stuff and you get free shipping on any of your own orders. Decluttr is also a trusted platform since it does the best job possible of making sure refurbished technology sold is in good condition. They give buyers a 12-month limited warranty on all tech!
Gazelle is another option for anyone who wants to sell stuff online. This site is a platform to sell used cell phones only and you can trade them in for cash.
---
Make Money Freelance Writing
Starting a freelance business of any kind is super easy and one of the best ways to make some extra cash on the side. You can take on side projects as a freelance writer or a freelance graphic designer and earn thousands every month. The possibilities are endless.
Here is some advice from writers who make $100,000 or more every year.
You can also follow my easy freelance business guide to get your freelancing career started. I personally think the easiest careers to jump into would be either graphic design or freelance writing.
It is not easy to create a portfolio online so you might have to take on some small projects at first but there is still good money to be made.
---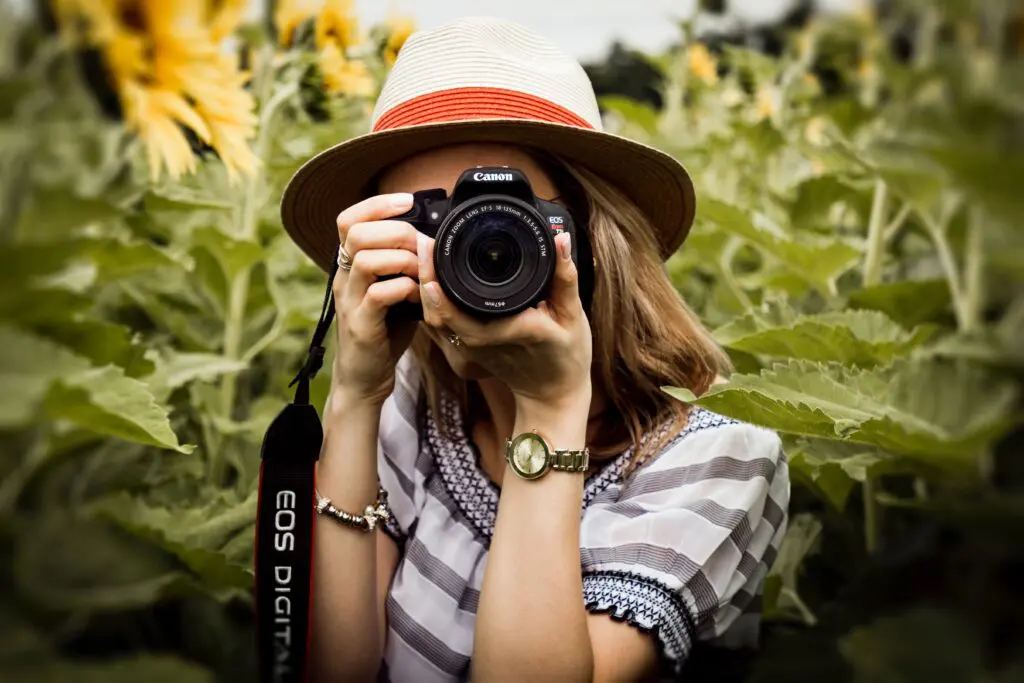 Sell Your Photography
If you are an avid photographer, selling your pictures online could be a decent side hustle. Each site that will buy your photos will have a different payment structure but they also want to pay you for the pictures sitting in your phone's gallery.
Here are some sites you could sell your pictures on:
---
Sell products on an online store
If you have a product you have created or want to sell a range of items on an online store, that could be a great business. If you have a good eCommerce platform to depend on that is half the work done for you.
Selling on an online store can be as tough as you make it and having robust ecommerce software to use when you sell your products online is the factor that affects how easy your task is.
Here are some great platforms if you want to start selling your own products on an online store:
Wix has a really easy-to-understand interface and if you are just getting started in the online world of websites and online stores, it is the easiest option to go for.
Selz is a great option that gives you access to everything you need to start your online business. You will not need any further services or integrations because this platform has everything you need. Their features include shopping integrations with carriers and inventory management.
3dcart is great for smaller businesses who want more affordable options. Their plans start at $19 per month and you have over 50 themes to choose from for your online store. You get domain registration, a blog, a Facebook store, 24/7 support, no transaction fees, tons of advanced features, and more with your plan. They also let you choose from over 200 supported payment providers including PayPal. You can get started by getting your first month free here.
---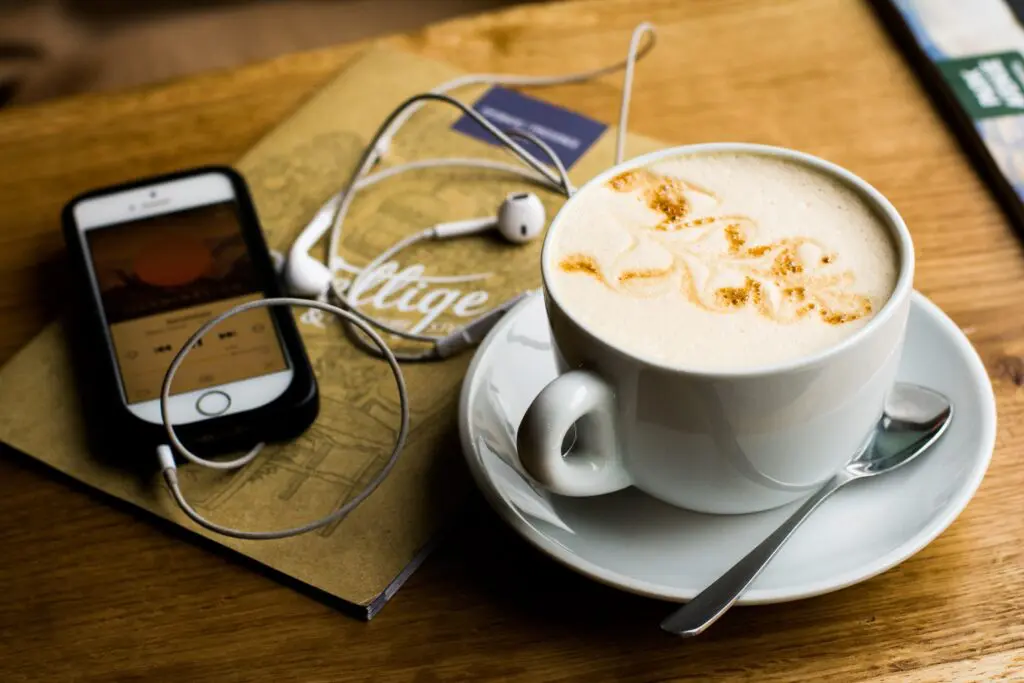 Make money with a podcast
Starting a podcast can be a great way to earn extra cash and have fun at the same time. It is insanely cheap to get started and once you establish yourself and get a loyal group of listeners, you can make money through a couple of monetization methods like advertisements, selling your products, donations, and sponsorships. You can also earn money with affiliate marketing or selling premium episodes.
You can use BuzzSprout to get your podcast started.
If you a super detailed guide to help you get started with your podcast, go through my sixteen step to start a blog guide. You can also get my free 'star a podcast checklist' here:
---
Earn free money when you open a checking account
There are some banks that offer free money incentives to open a savings account with them and here are some options you should consider looking at:
CIT Bank offers some great bonuses to new account holders. If you open a new checking account (Basic Banking) and deposit $5000 within the first 30 days and then maintain that balance for 60 days, you will earn a bonus of $200. There are even higher amounts to be earned as bonuses if you deposit larger amounts. If you open a savings account and checking account together and deposit $50,000 and $15,000 in each respectively you can earn $700 from the $50,000 deposit and $400 from the $15k deposit.
You can earn a $200 bonus when you open a new Chase Total checking account and set up a direct deposit. You can get started here.
If you open a Wells Fargo everyday checking account through their promotional page online or by visiting a branch using a coupon that they will email to you through that page and receive at least $4000 in direct deposits within the first 90 days, you can get a $400 bonus.
---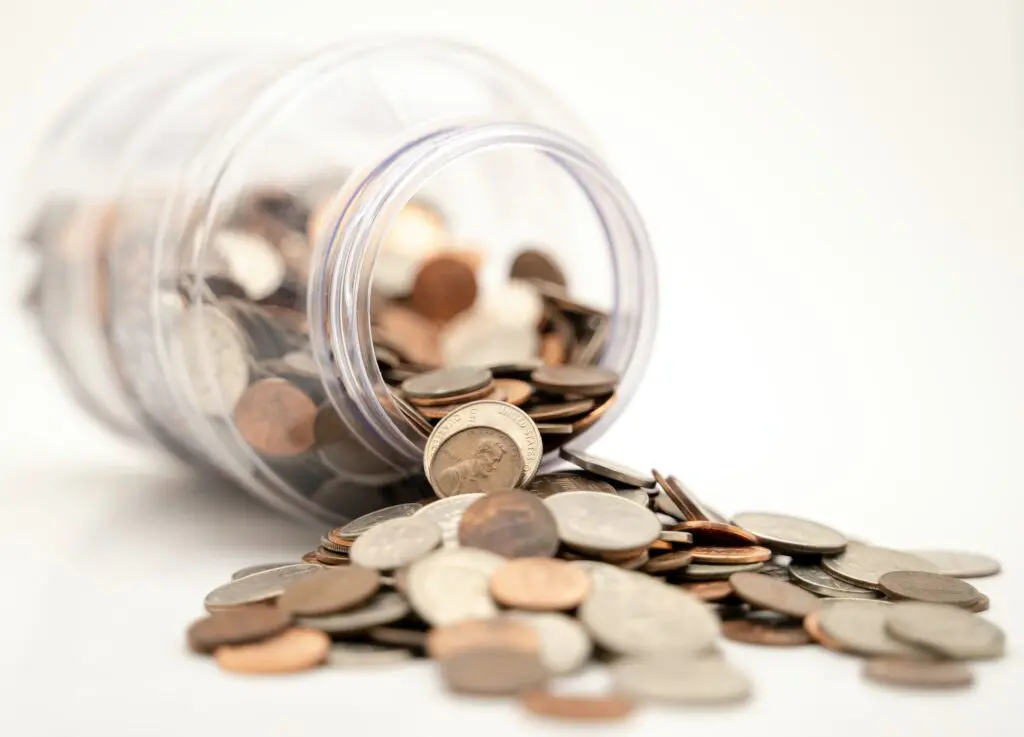 Make money investing spare change
Acorns is a micro-investing app that helps you invest small amounts of spare change from everyday transactions. You can use this micro-investing service for only $1 or $3 per month depending on the plan you choose.
With over 7 million users, Acorns is my favorite money app since it lets you start investing easily no matter what your finances look like.
Figuring out how to invest in the stock market and get the most out of each penny that goes in is a constant learning process which is why you should always keep yourself educated on various investing styles, platforms, and investment accounts.
You may start out investing pennies but as time goes on, you will be putting more money in and altering your investment style. This is why staying educated is imperative to your future finances.
---
Improve your credit score
Having a good credit score can help you get better interest rates on your credit card, get a better mortgage rate, get you a better auto loan, better insurance,… the list is endless.
The better your credit score, the more options you are going to have. Here are a few simple steps you can take to improve your credit score:
Keep your credit utilization below 30%. Credit utilization refers to how much of your available credit you are using at a given time. So, if you have a combined credit limit of $3000 on all your credit cards and have a balance of $1500, your credit utilization is 50%. If you can keep your credit utilization rate below 30%- that is ideal. Divide your total balance by your total credit available to reach your credit utilization rate.
Pay your bills on time
Check your credit report for any errors and dispute them if necessary
Consider asking for higher credit limits so you can improve your credit utilization rate
Being financially responsible is the key to improving your credit score. If you are really keen on improving it further, a credit repair company may be a good idea. I recommend Credit Saint as my #1 option if you want to try a credit repair company.
You can also check out my top six credit repair companies in this post here.
---
Install an app that pays for your data
Market research apps on your phone that will collect your data and pay you for it. The data remains anonymous and you can earn a quick few bucks for doing nothing.
Here are some of the most well-known options:
Nielson is only available within the United States and offers users rewards when they install the app on their phone. The app tracks your internet usage for the purpose of market research and prides itself on being safe and anonymous.
This one is available in the United States and Canada and offers users a $5 Amazon gift card for letting the app run on their phone for a week. The longer you keep it installed, the more rewards you become eligible for.
3. Smart Panel
Smart Panel gathers data on smartphone usage as part of market research studies. It is completely anonymous and pays users $5 for every month they keep the app installed. You also get bonuses every 3 months.
---
Get paid free money for losing weight
There are some apps or websites that incentivize users to get fit and in shape by helping them earn free money every time they reach their fitness goals.
Here are a couple of options:
Sweatcoin converts each step you take into its digital currency that you can use to buy services or products. The app will track your physical activity and reward you depending on how much you have walked. You can then spend the sweatcoins on stuff like fitness gadgets, fitness classes, sports kits, etc.
This app is currently available in over 50 countries including the United States, Canada, and the United Kingdom.
HealthyWage works on the concept of betting on yourself. You bet that you can reach your weight loss goal by a certain date and if you succeed, you win some cash.
---
Sell second-hand college textbooks
One of the easiest ways to make money for free is to sell second-hand textbooks you buy from college students once the year ends. You can get the textbooks for barely anything from students who are done using them when demand is at its low point during the year.
After that, all you do is wait till the next academic year begins and start selling them to new students who are looking for cheaper options. You can sell these books online on Amazon or eBay.
---
Free money making website: Babysitting with 'Care'
Babysitting can help earn you some much-needed cash when you are in a tight spot. Care is a website that is one of the best free online earning options for this.
You get paid instantly online by using this platform that connects parents in need of help to suitable babysitters. The website will conduct all of the necessary background checks before getting you started so you can be sure it is legit as well.
Along with various child care job opportunities, Care also offers job opportunities related to pet care, tutoring, special needs, housekeeping, and senior care.
---
Refinance your student loans
Refinancing your student loans can help you get absolutely free money with very little effort. Refinancing means your new lender will pay off all your existing loans and give you a single loan amount instead with lower interest rates and different repayment rules.
You should consider refinancing a student loan when you are eligible for a lower interest rate than you were before.

Another reason someone would refinance a student loan is if their financial situation has improved. If you have a better credit score, a stable job, or a better debt to income ratio, you would be eligible for lower interest rates than you were when you initially took out the loan.
A lower interest rate means you could be saving yourself thousands of dollars in the long run.
If you choose to go ahead with refinancing a loan, you would be, in essence, converting all of your current loans to one loan which would make repayment easier since you would only have to pay one grand amount every month and you would also save money on a lower interest rate.
Here is a helpful student loan refinancing calculator to give you an idea of how much you could potentially save.
---
Get free money watching videos online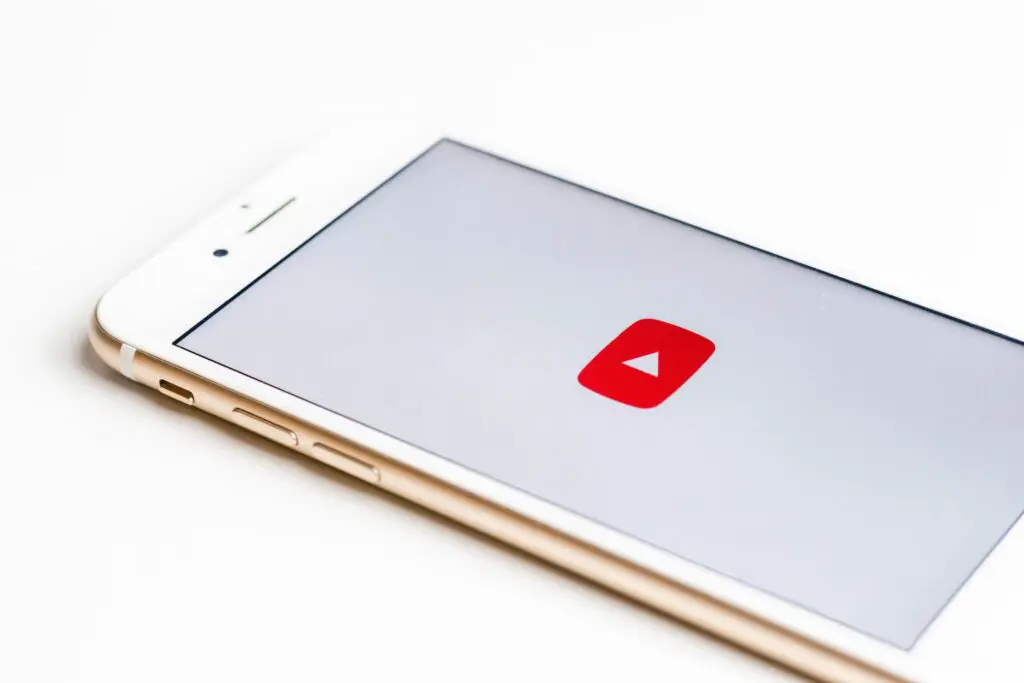 Websites and apps that pay you real money are in high demand these days and there is nothing better than finding one that is willing to help you get money in your bank account now free.
Watching videos online is becoming a popular way to earn a few extra bucks while you laze around on your couch. Here are some easy ways to make money watching videos:
YSense has multiple cash offers available for people who want to watch videos online to make money. All you have to do is head over to the offers tab on the YSense website and go through the list of available opportunities to pick one that can work for you so you can make some extra cash.
Along with allowing users to earn money by taking surveys, Swagbucks also offers cash rewards for watching videos online. This is a super simple way to earn some free money on the side while you pass the time.
Inbox Dollars is another one that I have also mentioned within the survey section of this post but it should be added here as well since they also offer up videos that you can watch to make money. You get a $5 bonus when you sign up and then all you have to do is use the app like you would watch TV. It is a simple way to make some easy and free money while you are finishing chores.
MyPoints allows you to earn points on their platform by watching videos, taking surveys, shopping online, etc. These points can then be redeemed for an Amazon gift card or a gift card from one of over 75 other partners that MyPoints is partnered with.
---
Participating in market research
Loads of companies want to know more about that target consumer and helping them do just that is a good way to earn free money.
Companies will normally ask you to discuss your opinion with other consumers, fill out a survey or talk to them about ways to improve the service or product.
Joining a focus group could mean doing anything from trying a new snack to watching a new TV show. It is a great way to earn PayPal cash fast so you can have some extra cash to depend on.
A good way to start is by using a website like focusgroup.com that looks for market research participants and connects them with companies in need.
---
Free ways to make money online: Answer questions on JustAnswer
JustAnswer connects experts to their customers who are looking for advice on a certain topic. This website allows people like lawyers, doctors, mechanics, electricians, etc to earn free easy money online by answering questions that ordinary people with doubts have for them.
It is a great way to make extra money and you are also helping someone out. JustAnswer is a BBB accredited business with an A+ rating as well.
It is one of the best side hustles you could set yourself up with and all you have to do is answer a couple of questions about a topic you know tons about. You will be able to get paid online fast and be productive in your free time.
---
Sell stuff on Etsy or CafePress
Cafepress allows you to sell downloadable digital products on their platform for a percentage of the profit. You can design and sell your own merchandise on Cafepress and this can be anything from a mug to a T-Shirt. They also do not make you pay any set-up fees of any kind so this venture is 100% free of investment.
If you are a good designer, this could be your chance to sign. On a similar note, Etsy also offers sellers the ability to sell various products on their platform.
---
Free Money FAQs
Is free money real?
Yes, free money is real and this post proves that by giving you over 50 ways to make money on the side.
If you are wondering 'how can I make 400 dollars fast', these easy side jobs and money ideas are a great first step. They allow you to make money online and increase your income with legit money opportunities that require no qualifications.
Are free money apps legit?
This really depends on which app you are using. There are hundreds of apps out there that I would suggest you keep your distance from but there are also tons of good options that can help you make an extra $100 when you need it the most.
If you are trying to make sure you get a good app to use, depending on reviews and posts like this one that show you what the best options are should be a good place to start.
Jumping into using ANY app that you have never heard of till today is a bad idea when you have no information on it. It is always a good thing when websites, blogs, or review sites have good things to say about an app because that acts as validation for those apps.
How get free money on PayPal?
Inbox Dollars, MyPoints, and Swagbucks are all good companies to look into if you want to learn how to make some free money on PayPal. These sites offer various ways to make money and they include everything from surveys to watching videos.
You can get started immediately and be paid directly via PayPal.
What are some apps to find free money when you sign up?
Some apps will give you a welcome bonus of a few extra dollars the moment you sign up and who does not love some free extra money? These are my favorite apps that will give free money when a sign up is done:
Who is giving away free money today?
You can find various websites and apps that will give away free money for using their services, participating in market research, working as a delivery agent, getting a new credit card, lowering you bills, etc.
There are tons of ways to make some extra cash on the side- all you need to is pick one or try a couple.
How easy is it to get free money?
This really depends on how much money you are aiming on making and what route you take to earn that money.
You can learn how to make $50 fast pretty easily with something like surveys or participating in market research but if you are wondering 'How can I make $1500 fast?', you may need to depend on something a little harder than sitting on your couch.
This could be anything from blood donation to donating plasma. You could even sign up for free stocks with a company like Robinhood that gives you free stock when you initially sign up with them.
How can I get free money now?
Apps that help you make some extra dough on the weekend are a good place to start. You can try any of the options listed in this post.
You could also try saving money by trying one of the cashback options listed in this post.
---
Wrapping up this list of free money ideas
You can try any one of these options depending on how much money you need and how much work you want to put into it.
There are opportunities everywhere to make free money and improve your income as well as your financial situation. This could be the first step to doing that.
---
Swagbucks pays you to take surveys online and is one of my favorite survey websites because of its countless survey options and trustworthiness. They pay you via PayPal or gift cards if you take surveys through their website. You also get a $5 welcome bonus using this link.
CIT Bank offers high yield savings accounts and term CDs that are great for people who are looking to invest their cash and earn interest. One of the reasons they are so famous among savers is because they have one of the nation's top rates- 6x the national average (your typical savings account earns you just 0.09%).
FlexJobs is great if you are looking for remote work opportunities. The team at FlexJobs monitors every job posting to make sure the standard is maintained so you will find well-paying job opportunities and zero scammy ones.
For wise parents with their children's futures in mind, an early tax-advantaged investment account specifically tailored for children is a fantastic idea. Programs such as UNest are designed to help you achieve this goal of
crafting a better future for your children.
Credit Saint is my top pick when it comes to credit repair agencies. It has a 90-day money-back guarantee, an A+ rating from the BBB, affordable pricing and it has also been voted the best credit repair company by consumer advocate. Credit Saint