40+ Ways to Make Money Online Now: Making Extra Money With Extra Time
This blog is all about starting side hustles and this article talks about ways to make up to $10,000 a month through them. I talk about various ways you can make money on the side and for a lot of people out there, extra money is something they need.
What is amazing about a side hustle is it can very well turn into a full-time thing if you play your cards right- just as it has done for me.
Here are some of the ways making money online now can help:
It can help pay off what seems like insurmountable debt.
You can afford to get yourself something nice every now and then.
You save for the future, your kids, and emergencies.
There is a back-up option you can depend on so that the corporate you are working for does not destroy you.
If you are willing to put in a couple of hours every week, you could turn that side hustle into a full-time thing.
Some of the links below are affiliate links. You can read my full disclosure here.
---
40 ways to make fast money:
1. Become an online tutor
Tutoring with VipKid can help you earn up to $22/hour and it is 100% online. You can pick your own hours and earn some extra money on the side. Some people use it as their full-time job so that they can travel more.
2. Take Surveys Online
If you want to make money online right now, this one sounds scammy but it really does work and is one of the few quick return options.
It is a great way to make money while you are eating pizza on your couch with an extra hour to kill. Survey Junkie, Inbox Dollars, American Consumer Opinion, and Swagbucks, (hit on the text to get linked to their websites) are some of the most dependable and well-known survey networks with some surveys paying up to $50. They hook you up with companies that are looking at surveying people in your demographic and are willing to pay for it. A few extra bucks a month is always a good thing and surveys are an easy way to make money from home.
3. Babysitting
Babysitting can be a great way to earn extra cash if you are in college or already have a full-time job. You can grab a few hours every evening and even finish up on some of your studies while you work. In my list of ways to make extra money, babysitting is on the top for a very good reason: Almost anyone can do it.
4. Drive for DoorDash
Becoming a driver for DoorDash or Instacart is a great way to earn some extra cash because it has some amazing benefits. You can set your own schedule and make tons of money with tips. You can also work on weekends which is actually really helpful because that is the best time for drivers.
DoorDash is a food delivery app that delivers food from restaurants to customers while Instacart delivers groceries. If you choose to work with Instacart as a shopper, you would have to pick and deliver the groceries for customers.
Either one is a great option if you want a flexible way to earn quick money.
5. Freelance Work
If you are a graphic designer or writer, finding freelance work and setting up shop is one of the best things you can do for yourself. It allows you to earn more and work whenever you want. People are also willing to pay freelancers more since they do not need to worry about healthcare, benefits, etc. A freelance graphic designer can easily earn $100/hr by freelancing.
You can find some great remote job opportunities on Flex Jobs. It is a great website because it weeds through the scammy postings since every job posting is reviewed by their awesome team.
Related Article: 9 Steps to a Freelance Business Guide to get started. You can click on this link to get to that page.
6. Shoveling Snow
Invest in a good shovel and consider shoveling snow around people's houses to earn a few extra bucks. It may not be the best way to spend your holidays but every penny adds up.
7. Start a blog
A lot of people are making tons of money by starting a blog.
Take Kelan and Brittany, for example, they started a blog that racks in thousands of dollars a month ($20,000 to be exact) and they both managed to quit their jobs.
Their blog,The Savvy Couple, is also the reason they paid off all their debt. If you are wondering how to make money blogging, you can earn money through affiliate links, advertising, selling your own course,…. the list is endless. Blogging is one of the many jobs from home that can help you make a few quick bucks or much more if you put in the time and effort.
8. Become an Airbnb Host
If you have an extra room to spare, consider becoming an Airbnb Host. You can earn hundreds of dollars a month and meet new people by simply renting out some space for a few days.
You can even do something a little more innovative as an Airbnb host. This will help impress people that stay at your place and it will give them something to mention within the review.
You can use simple digital signage to display a message on the TV screen when they walk in (you can use a digital signage content creation tool to do this. A digital signage can include things like the weather, a list of activities guests can look into, your contact information, etc.). If you do not like that idea, you can try other stuff like using an automated check-in system that requires a code or including a bowl of fresh fruit on your guest's first day.
Even the smallest things can help you stand out and that is what will help you succeed in the insanely competitive Airbnb market.
9. Create YouTube Videos
Making videos from the comfort of your bedroom or even while traveling the world can help give you some extra cash every month. You have to reach a certain amount of views after which you become eligible to run ads on YouTube which generates a monthly income.
10. Get into web design
If you work as a graphic designer, you should consider using your talents to work from home as well. There are tons of people from across the globe that are willing to pay you a fat packet to get their websites designed digitally.
11. Write an eBook
Not all of us can afford to hire a publisher and get a book printed on a lark. While publishing a traditional book can be expensive, writing an e-book is quite an affordable task. You can even use Blurb to help you create the e-book if you need some help publishing. It only costs $10.
12. Start a podcast
Audio and visual content converts and more and more people are tuning in for podcasts every day. 22% of all Americans say they listen to podcasts on a weekly basis!
Having a podcast of your own means you have your own audio show where you get to talk about topics of your choosing and interview people that matter. People monetize their podcasts via ads and sponsorship deals.
If you want to get started with your own podcast, you are going to need a podcast hosting company like Buzzsprout. This company will store your podcasts and share them with platforms like Spotify for you to get exposure.
Buzzsprout offers a $20 Amazon gift card just for signing up. You can choose between a free plan and three paid plans with the lowest option set at $12 and the highest set at $24.
This is a monthly fee and in return, Buzzsprout will take care of your files and host them indefinitely. If you go for the free plan, your files will not be hosted indefinitely- just 90 days. Plus, you can only upload two hours of content.
The paid plans allow you to upload more content and give you unlimited storage.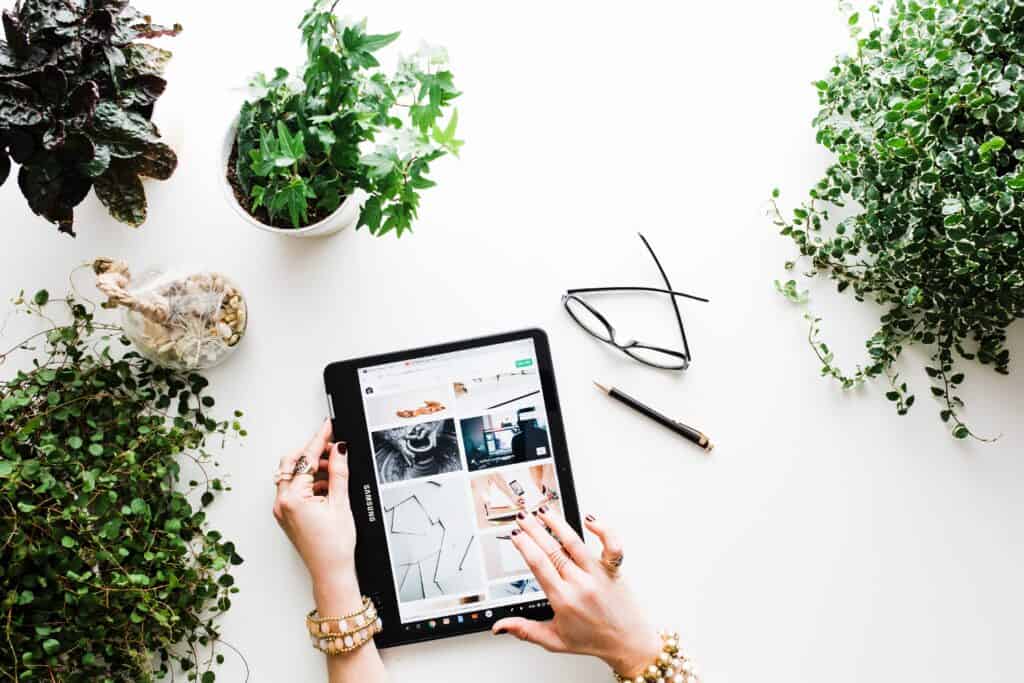 13. Sell your stuff online
Consider selling an e-book or a product by using BigCommerce. You can manage everything from a single dashboard and plans start at $29 a month. It allows you to sell anything under the sun and manage everything via their dashboard. It is one of the most famous e-commerce websites for a reason.
14. Affiliate Marketing
Selling products for companies and earning a commission on them is not a bad way to earn some extra cash. It is free to join most affiliate programs and you can share your affiliate link in a multitude of ways.
15. Virtual Assistant
Becoming a virtual assistant is great for people who have kids or just someone who wants more flexible work hours. You can work from home and do not need plenty of qualifications in most cases. You can try using Flex Jobs or other job boards to find opportunities.
16. eBay
A large number of people have started to earn money on the side by selling products on eBay that are either their own or someone else's. If you sell other people's products, you can earn a commission. It is a great way to earn extra cash and you can get rid of some of the stuff you never use as well.
17. Rent out your home
If you have an extra house or even an extra room, you should consider renting it out to someone that needs it. You will get to meet new people and have a constant stream of passive income.
18. Create Online Courses
If you are good at something, you might as well make money out of it. Teachable allows you to create courses online on their platform for a fee and you can create a course on pretty much anything. The Affiliate Marketing course that I just mentioned is priced at $200 and I was a taker. It is a great way to earn some passive income.
19. Ask for a raise
There is no harm in trying and what is the worst that could happen? You could get a no. You should still go ahead and give it a go.
20. Lawn mowing
You could invest in a good lawn mower and mow neighbors' lawns for some extra cash on the weekends.
21. Home sit
This is super easy and people actually need this a whole lot more than you think. You could use TrustedHomeSitters to find clients and literally just make sure their house is safe while they are away. This website connects you with people who have pets and homes that need to be taken care of while they are away.
22. Dog walking
If you love animals but cannot afford to get one for yourself, you should consider spending your weekend walking someone else's dog. This can be easy money for doing something you would like to do anyway. Try Rover.com to find potential customers. A lot of people charge up to $20/hr.
23. Paid research studies
Much like medical studies, a lot of universities are constantly on the lookout for people to join their research. It is an easy way to earn a couple of hundred dollars and it is normally not a lot of work.
24. Transcribe
Do you know those subtitles at the bottom of movies and TV shows? Well someone has to type them out. You can do this at home and there are plenty of websites to connect you with people who need the service. It is an anytime/anywhere sorta job.
25. Substitute teacher
You do not need any real qualifications to become a substitute teacher and it is only a few hours a week. It is an easy way to make extra cash and you can keep at it for months at times.
24. Sell your pictures
Do you love snapping pictures of random stuff on your iPhone? There are some websites like Foap that will buy your pictures from you for $5 apiece if they make the cut.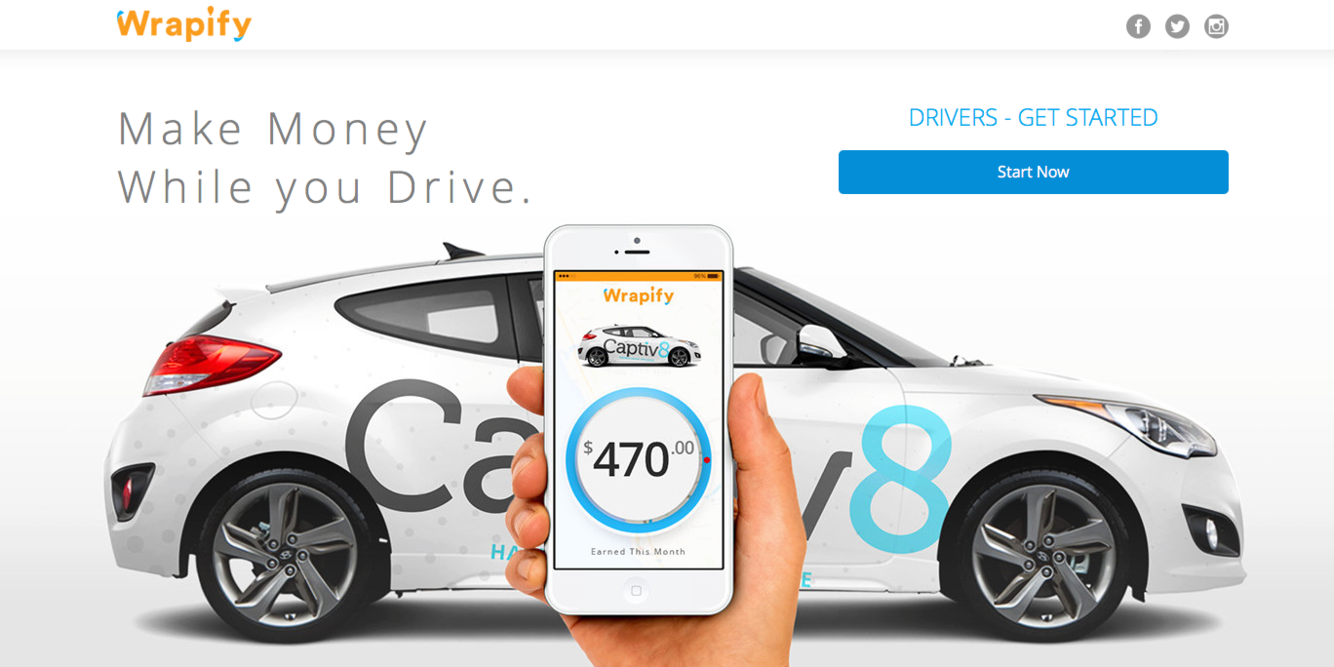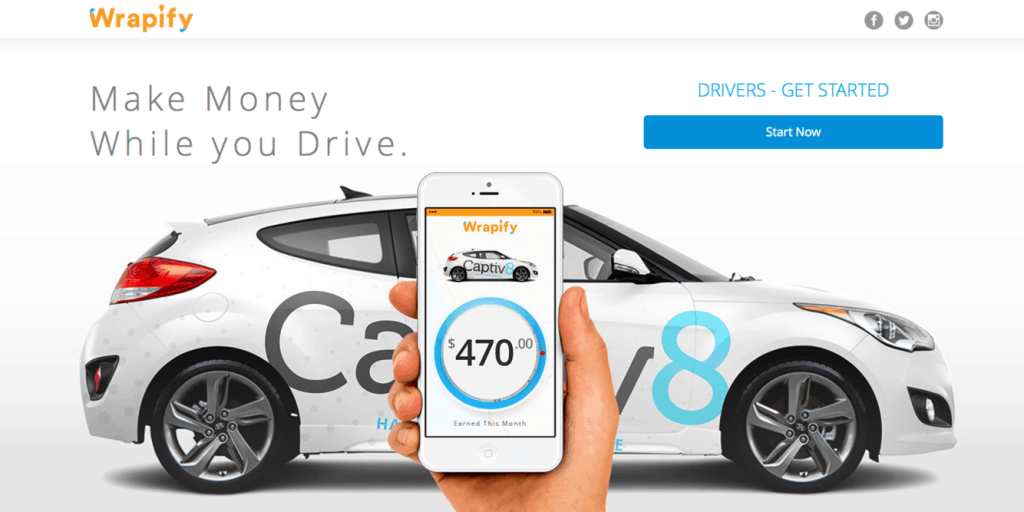 27. Advertise on your Car
Yup. It is crazy but it works. Some small businesses will pay you to slap on a bumper sticker on your vehicle. It is an advertisement for them and money for you. Try Wrapify if you are interested. The more your drive (the higher your miles are ), the more you earn. You can earn up to $400 a month.
28. Car Washing
If you love cars, you should consider doing this over the weekend. You can earn a few bucks from people in your neighborhood and there is literally no commute.
29. Rent out your car
If you have an extra car lying around, you should consider renting it out. Turo is one of many websites that allows you to sign up for car rental. You can earn a pretty packet by renting it out for as little as a week.
30. Rent out your parking spot
If you have a parking spot in your driveway that you do not use much and your house is in a crowded zone, you could rent it out on Craigslist.
31. Sell your old phone
Selling your old electronics for money could earn you a couple of hundred $$ for doing absolutely nothing at all. Amazon and eBay both offer programs where you can send your phone in for gift cards or exchange.
32. Test out websites and apps
Ubertesting will pay you for your views on how new websites or apps are working. You simply rank them on speed and quality and get paid for your opinion.
33. Take a look at your wallet
Before you leave your home for extra cash, why not dig deeper into it? Fetch out all those one-dollar bills that you have lost over the years.
If any of your bills have a rare sequence of numbers on them, there are collectors at CoolSerialNumbers.com that will pay you for it happily. Your one-dollar bill could be worth a hundred or more.
34. Deliver groceries
You could deliver people's groceries on DoorDash whenever you have the time and get paid for it. You get paid fast and you can earn up to $20/hr.
35. Sell gift cards
If you ever got a gift card that you knew you were never going to use, you should consider selling it to someone who will for a discounted rate. Both of you win! Cardpool is one of the websites available that allow you to do this for free.
36. Watch ads
Some apps are pretty straightforward. They will literally give you Amazon gift cards for watching advertisements.
37. Earn money as a juror
A juror normally reviews the evidence and comes to a decision that later helps lawyers fight the case. This is normally done in person but with websites like ejury available, you can do it at home in less than an hour. It pays anywhere between $5 to $60. You have to be over 18, a U.S citizen and have no felony record.
38. Sell old clothes online
There are some parents out there who find it hard to afford new clothes for their kids and are willing to buy them second-hand. If your children have grown out of their clothes too soon, try selling them on Kidizen.
39. Rentafriend
You could be paid to be someone's friend at Rentafriend. You essentially get paid to hang out with someone as their friend. Yup. It is a thing.
40. NASA sleeper
You have probably heard about this one just because magazines wrote articles about it. NASA pays people to just lie in bed for at least two months. So, if you have the time– go ahead.
It is pretty hard given you have to shower and eat in there too but you can earn up to $19,000 doing this. You can also go home knowing you helped astronauts.
Even though this does sound amazing, you cannot just lie there and be fed. There are some prerequisites like having to know German for instance and you will also be tilted downwards so that fluids can rush to the upper half of your body. Not very appealing.
Other research studies that pay less but are more enjoyable may be a better bet. If you are looking for more studies to participate in, try researchmatch. They have tons of great options and it is free!
41. Life coach
If you think you have a great way of looking at life, you could consider becoming a life coach. You can coach clients via email or phone calls and some coaches earn six-figure salaries. You do not need qualifications, it is just ability.
42. List your parking space
If you have a vacant parking space that you are not using, yourparkingspace.co.uk lets you list your parking space and rent it out to anyone interested. (This is only available in the UK at the moment) It is easy money and you are literally not doing anything except helping someone who needs a place to park. It is 100% free to list your space!
43. Get a free $10 Amazon Gift card
If you sign up and create an account with MyPoints, you automatically get a $10 Amazon gift card as a bonus. You can then go on to make more money by taking surveys, watching videos, or shopping online.
---
FAQs
How to make money right now?
If you are wondering how to make money online right now, your best bet is going to be survey sites that pay you to take surveys or watch videos (You can try companies like Survey Junkie and Swagbucks to get started).
Another option is working with a company like BillCutterz that will help you lower your bills. BillCutterz will negotiate discounts for you with your service providers (cable, internet, security, etc.). If they manage to get a bill reduction, they take 50% of what they managed to save. If not, you pay nothing. So, if they save $100, they take $50 from what they manage to save you. Pretty simple, pretty fair.
The last piece of the puzzle- consider using a personal finance app like Empower to help you manage your wealth with the use of tools like the retirement planner, net worth calculator, and investment checkup.
That wraps up over 40 ways you can earn quick money now.
Swagbucks pays you to take surveys online and is one of my favorite survey websites because of its countless survey options and trustworthiness. They pay you via PayPal or gift cards if you take surveys through their website. You also get a $5 welcome bonus using this link.
CIT Bank offers high yield savings accounts and term CDs that are great for people who are looking to invest their cash and earn interest. One of the reasons they are so famous among savers is because they have one of the nation's top rates- 6x the national average (your typical savings account earns you just 0.09%).
FlexJobs is great if you are looking for remote work opportunities. The team at FlexJobs monitors every job posting to make sure the standard is maintained so you will find well-paying job opportunities and zero scammy ones.
For wise parents with their children's futures in mind, an early tax-advantaged investment account specifically tailored for children is a fantastic idea. Programs such as UNest are designed to help you achieve this goal of
crafting a better future for your children.
Credit Saint is my top pick when it comes to credit repair agencies. It has a 90-day money-back guarantee, an A+ rating from the BBB, affordable pricing and it has also been voted the best credit repair company by consumer advocate. Credit Saint