12 of the Best Money Saving Tips for College Students
The average net worth of a 25-year-old in the United States is negative $24,000. This is because your net worth is not just what you have in the bank. It is also your student loan debt and the average American college student graduates with $30,000 in debt.
Understanding and following some of the best money-saving tips for college students can help you not be in that position yourself but very few people even know what they are.
Every step of adulthood seems to put the average American into even more debt. Want to go to college? Take out a student loan.
Do you think getting a Masters would help your job prospects? More loans.
And finally by the time you finish and graduate you cannot seem to afford anything (even groceries) which means you go down the very depressing route of using credit cards.
Life seems to have become an endless spiral of debt for most people and the need for financial literacy is becoming greater by the day.
So, How can you start saving money as a student?
Some of the links below are affiliate links. You can read my full disclosure here.
Here are 12 of the best money saving tips for college students: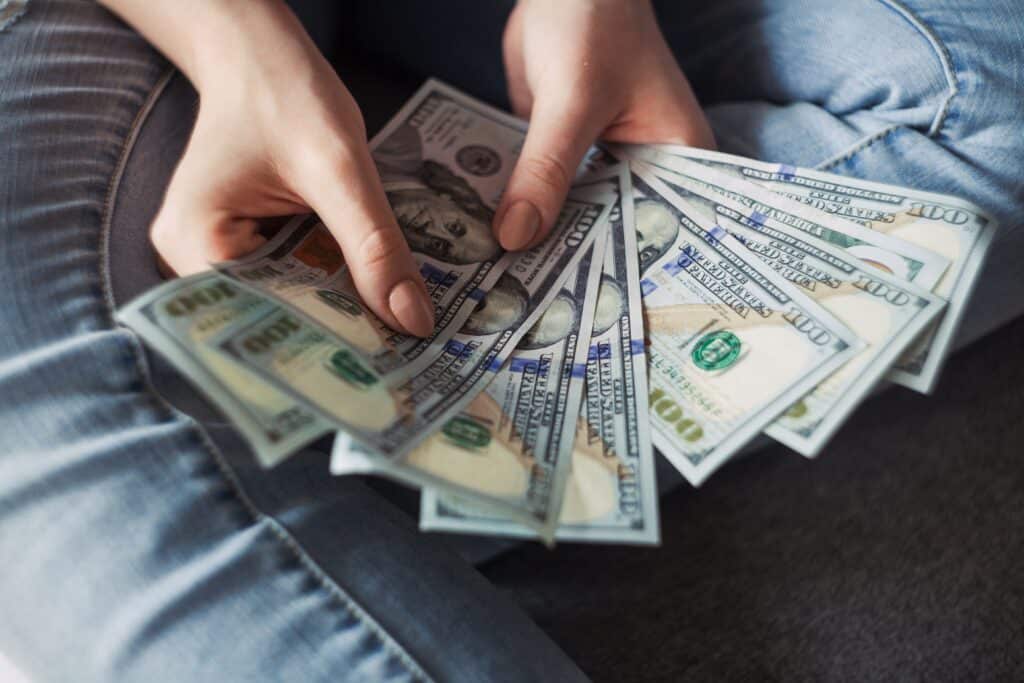 1. You do not need to get a student loan.
This is not for everyone and I am well aware of that but it does need to be said nonetheless.
You do not need to go to college if you are living in the United States. White collar jobs are given an unfair amount of importance given that plumbers and carpenters can earn the exact same amount or more as an office job.
The average salary for a plumber in Massachusetts $64,300 per year.
That is a lot more than some people make even after getting a degree. A lot of them work in offices and earn a whole lot less or have a liberal arts degree that has limited job prospects in general.
You do not become any less smart or any less important if you have a blue collar job. In a lot of cases a white collar job may not be all it is chalked up to be. It is mostly just the prestige you are chasing and you need to ask yourself whether thousands in student debt, a suit and a boatload of stress is worth it.
2. How can I be financially smart? Get off the debt spiral
Okay, you have graduated and are already in debt and you already have student loans to pay off.
What makes you think a credit card is a good idea?
Credit cards actually count for 25% of the average millennial's debt.
A lot of students completely lose count on how much debt they have and while ignorance is bliss, in the case of debt-it is dangerous.
Knowing how much you have borrowed right down to the penny does not just keep you aware, it also keeps you hustling.
You are more likely to be financially stable if you have an understanding of your personal finances.
Quick Student Loan Finance Tip: The first-year salary rule— do not take out more money in student loans than what you expect to make in your first year on the job.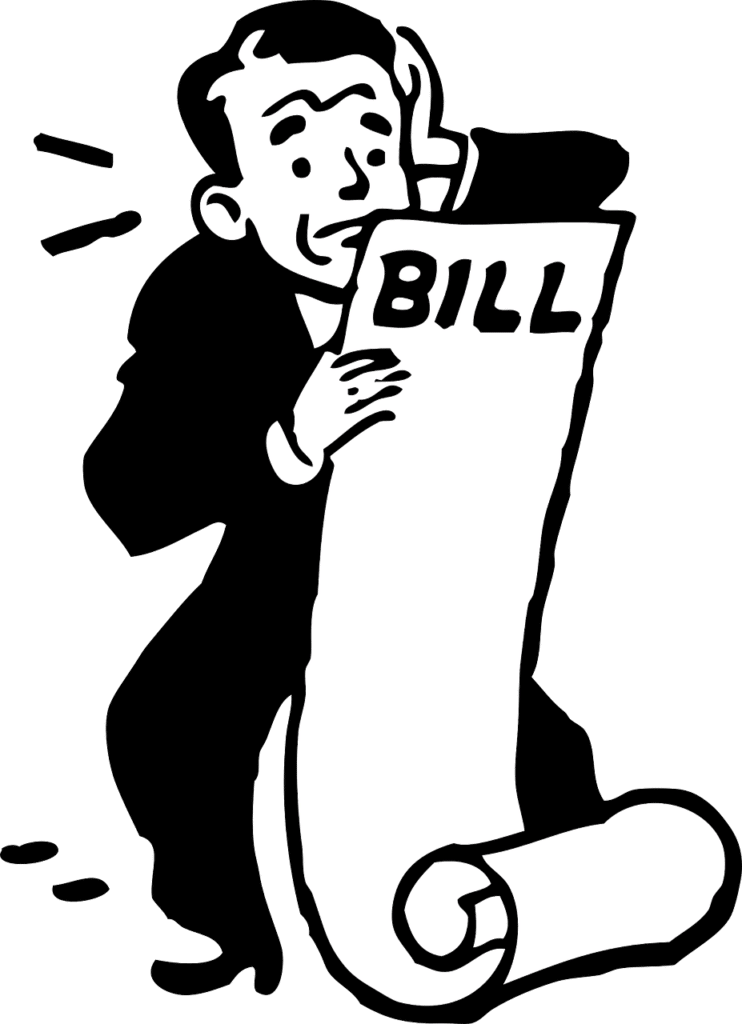 3. Your liberal arts major cannot pay off $30,000 in debt
Student loan debt has more than doubled over the past three decades while salaries have not managed to catch up. This past decade, student loan debt increased by 107%.
As Greg McBride from BankRate explains, "Getting a college degree, if done right, is still the best investment you're ever gonna make."
But what does that mean?
Most of the American youth treats college as a 4 year party fest without really understanding that the debt they are taking out now will have to be paid off eventually.
Probably the worst advice you can receive is that you should 'only follow your heart' which is great but will that pay the bills?
While lawyers and doctors actually take on the highest amount of debt in order to graduate, they are also able to pay it back with the least difficulty.
Your field of study and where you go to college will be the factors that decide the rate of return of your college student loan investment.
If you get a degree in liberal arts, there are not many jobs available. It has nothing to do with your subject matter- there just aren't tons of jobs to go around.
Go for a degree that has a future attached to it. Your college life lasts 4 years, what about the rest of your time?
4. The benefits of going to an in-state college
As I have already mentioned, most potential students view college as a four year party (paid for in advance) with very little responsibility towards their future finances.
For a lot of people this means going to a different state to have a different experience.
Well, I hope your experience is worth $9000 because that is the average cost difference between going to in in-state college vs an out of state college.
As much as having more freedom and being far away from home sounds amazing, that only lasts so long.
If your aim of going to college is to get away from your hometown- work in a charity abroad.
I did that via a great organization called AIESEC and maybe you should consider it. Tons of options and it looks great on your resume.
As for college, your newly found freedom gets boring pretty fast. Having your family nearby is a blessing in disguise and you are mentally aware that you do not have to face stuff alone.
Unless you have been accepted into Harvard, the probability of going to an out-of-state college positively affecting your future is not high.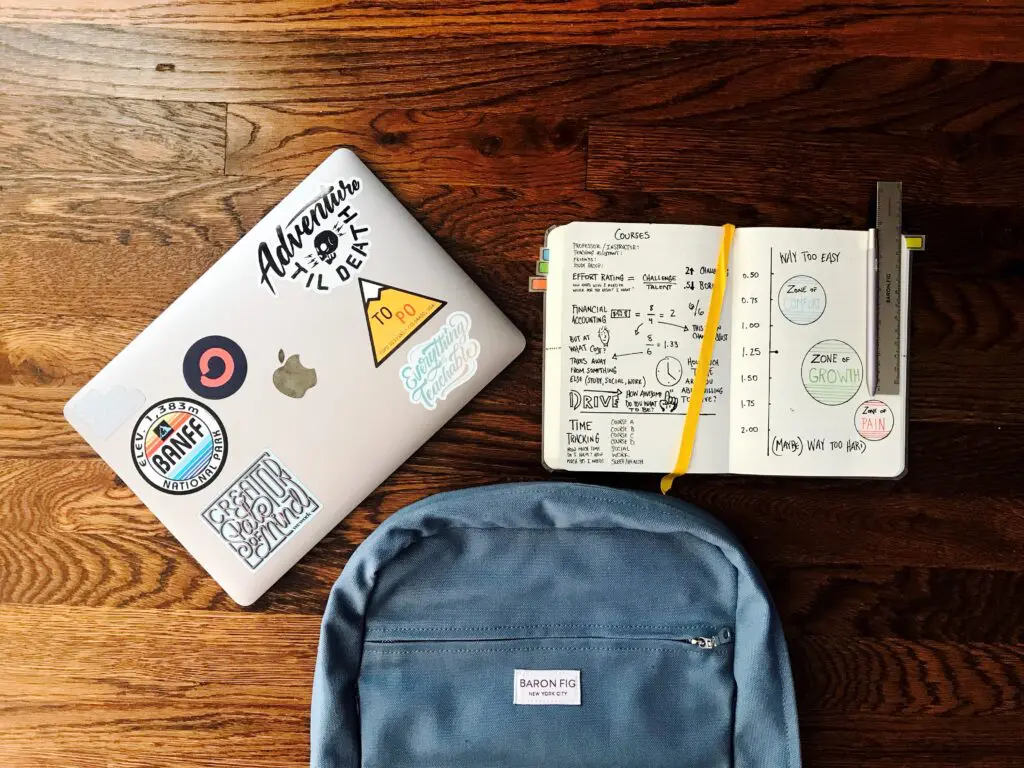 5. Consider community college- at least for the first two years
Community college is a great way to save some money while getting your generals completed. Most community colleges will not offer a complete bachelors degree but they will offer two-year technical degrees or certificates.
You can use this option to finish your first two years and then move to a state college where you will almost definitely be paying a higher tuition cost.
6. Do not drop out
Tips on financial literacy do not always have to be complicated. Here is an easy one- DO NOT drop out.
If you are so unsure about the major you are picking, take a gap year before going to college.
I know way too many people who are in debt for a degree they never received.
It is only hard to pay off debt when you did not complete the degree. Your salary will normally be far more with a degree making it affordable to pay off your student loan but if you are working at a fast food store? Nope.
Do not start a degree you cannot finish.
The only thing that can help you make more money is a degree but if you have already been to college and have debt that is in default, you will not have access to federal student aid. This means you cannot go back to college and finish your degree.
It is a vicious cycle that is best left avoided.
Once you start your degree, you have to stick it out till the end.
7. Be smart about increasing your credit score
The one benefit that your student loans can pass on to you is the ability to build your credit score.
A student loan is an installment loan that you will pay off with monthly payments over a period of time. So, the way student loans can help your credit is by adding new accounts to your credit reports.
If you manage to make your payments on time- your credit score increases and if you make late payments, your credit score suffers.
Student loans can help you increase your credit score if you make on-time payments.
The logic here is that anyone you are borrowing money from can depend on you to pay it back on time.
When you eventually get an auto loan or a mortgage, this will help you more than you will ever know.

8. Get a side hustle and work extra hours to help you pay off debt
Going to college with a financially responsible head on your shoulders means paying off your debt as it builds up.
So, this means not leaving all of your debt for 'post-graduation you' to pay off.
Getting a side hustle as simple as taking surveys online or freelancing as a writer can help you earn a few hundred bucks every month.
Some great survey companies that pay you for taking surveys are Swagbucks, Survey Junkie and American Consumer Opinion.
The best part about these jobs is you can work from anywhere at any time. This is really important for a college student.
Related Post: 43 ways to make money online
---
9. How do you stay disciplined with money? Skip the Starbucks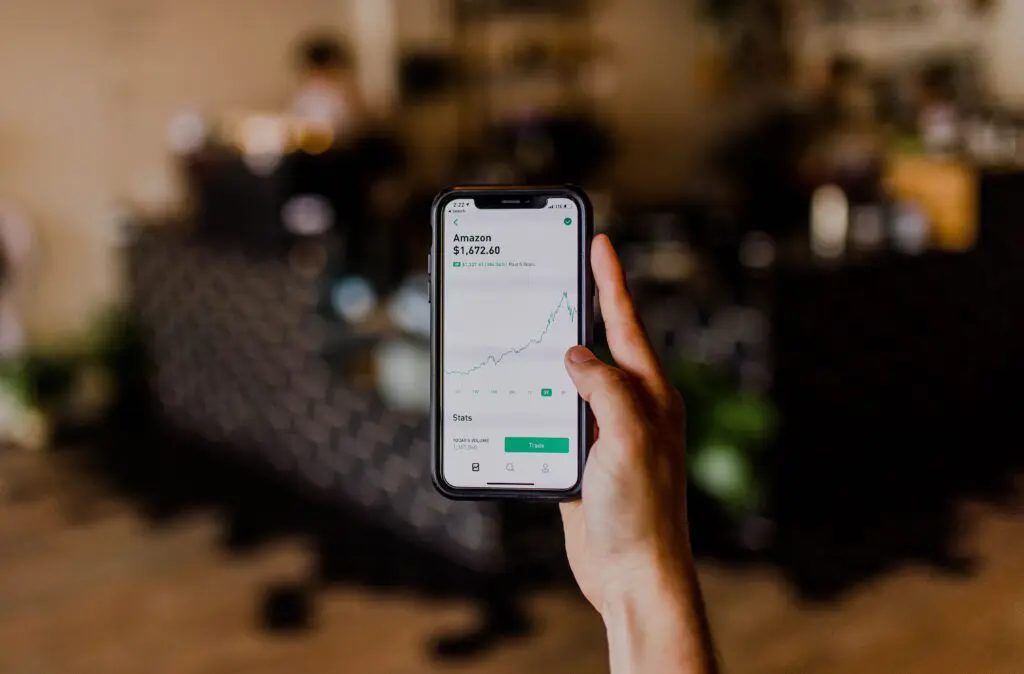 Your student ID can be the gateway to getting discounts from Starbucks to Spotify. Most companies have discount offers for students because students make up the highest percentage of their customer base.
There are a lot of student events and student offers you should be taking advantage of.
Your future self will thank you.
Other than that, here are a couple of things you should do to stay disciplined with money:
1. Take out your phone and get yourself a budgeting app. It is free. It works. A simple budgeting app like Personal Capital is great for anyone who wants to keep a tab on their income and spending.
2. Consider using a cashback service like Rakuten.
Rakuten gives you a $5 welcome bonus and some great deals on tons of brands so that you can wind up saving up to 10% on some great brands like DELL, for example.
3. Skip that party or that holiday to Mexico that you cannot afford. Really.
4. Get over your need to keep up with the Joneses and get that new iPhone. You do not need it at all.
5. Make a list of the things you want your future to include and look at that list of things every time you know you are going to be making a financially irresponsible decision. Envision a good credit score if you have to.
10. Are payday loans ever a good idea?
A payday loan is basically a desperate attempt to get some money into your account and it is never a good idea.
A payday loan is borrowed with extremely high-interest rates with the promise to pay it back once you receive your next paycheck.
These loans get customers since they are easy to get and you can get the money in your account within a few hours.
Getting a payday loan means that on your next payday the amount you borrowed + a service fee of approximately 15% is automatically debited.
Since payday loans do not require credit checks, millions of Americans who are falling short of cash jump off this financial cliff in desperation.
This is a terrible idea. Payday loans normally result in taking out another loan since you cannot manage to pay back the first one. You are now caught in a very depressing loan spiral. Stay away from payday loans.
11. Start talking about money
Whether you are thousands in debt or never had a debit card, start being honest about money with the important people in your life.
You could receive some amazing support and great tips from the people you would least expect.
Once you acknowledge your money issues, you can start financial planning with a clear head.
The zero-sum-budgeting method (where you give each dollar a job) or the bucket budgeting (using sub-accounts) method are both options you could consider looking into.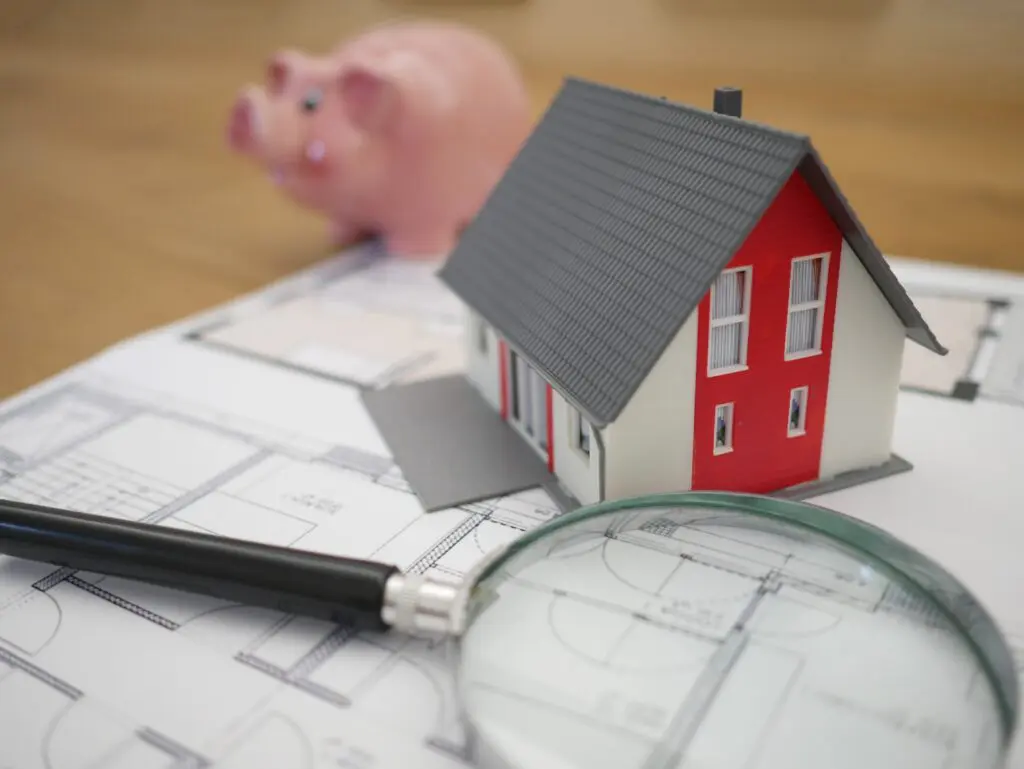 12. The 50/20/30 Rule
The 50/20/30 rule is pretty popular within the world of personal finance and with good reason.
The rule puts 50% of your income towards necessities like rent and gas, 20% towards financial goals like paying off your debt or saving, and 20% towards your wants like buying clothes or eating out.
This is a great budgeting rule for beginners because it puts your money into easy categories and keeps you focused.
It is an easy financial literacy tip for any college student to get behind.
That wraps up 12 ways to save money for college students
Swagbucks pays you to take surveys online and is one of my favorite survey websites because of its countless survey options and trustworthiness. They pay you via PayPal or gift cards if you take surveys through their website. You also get a $5 welcome bonus using this link.
CIT Bank offers high yield savings accounts and term CDs that are great for people who are looking to invest their cash and earn interest. One of the reasons they are so famous among savers is because they have one of the nation's top rates- 6x the national average (your typical savings account earns you just 0.09%).
FlexJobs is great if you are looking for remote work opportunities. The team at FlexJobs monitors every job posting to make sure the standard is maintained so you will find well-paying job opportunities and zero scammy ones.
For wise parents with their children's futures in mind, an early tax-advantaged investment account specifically tailored for children is a fantastic idea. Programs such as UNest are designed to help you achieve this goal of
crafting a better future for your children.
Credit Saint is my top pick when it comes to credit repair agencies. It has a 90-day money-back guarantee, an A+ rating from the BBB, affordable pricing and it has also been voted the best credit repair company by consumer advocate. Credit Saint