A credit repair agency or company is a good option to consider if you are struggling with bad credit and don't have the information or resources you need to fix it by yourself.
A good credit agency is a combination of four key characteristics- affordability, value, a good support system, and dependable reviews from people who have used their services.
This post covers 6 of the most popular credit repair agencies and what each of them are best suited for.
*This post may contain affiliate links, please see my disclosure
---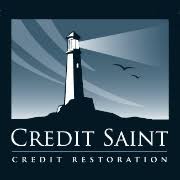 Best Credit Repair Company Overall
Credit Saint is my top pick when it comes to credit repair agencies. It has a 90-day money-back guarantee, an A+ rating from the BBB, affordable pricing and it has also been voted the best credit repair company by consumer advocate.
Credit Saint assigns a team of experts to your individual case and has one of the best customer support teams out there.
The packages available to potential clients challenge problems like late payments, identity thefts, charge-offs, and collections.
If you upgrade to higher packages, the features also include challenging problems like bankruptcies and repossessions.
---
The 6 Best Credit Repair Agencies of 2020
Here are the best credit repair agencies available right now and what each of them are best for:
---
1. Credit Saint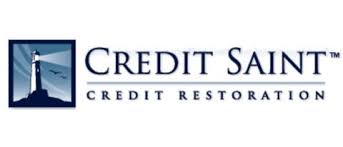 With more than 15 years of credit repair experience, Credit Saint is famous for it's A+ rating from the Better Business Bureau and it's aggressive approach to credit repair.
You will also get the ability to cancel at any time and if you cancel within the first 90 days, you will get a full refund.
All of Credit Saint's packages also include an online platform where you can check on your account's progress. You will also get access to toll free support so you can call in with questions at any time.
Along with this, Credit Saint assigns an advisory team to each user that will monitor your case on a regular basis and give you calls to keep you updated.
Credit Saint Packages
There are three packages available to potential customers- credit polish, credit remodel, and credit slate.
The Credit Polish package has an initial signup fee of $99 and a recurring monthly fee of $79.99. This package has an aggressiveness level of medium and challenges late payments, identity thefts, collections, and charge-offs. It works perfectly for someone who is dealing with any of those problems and a credit score that could do with an upgrade.
The Credit Remodel package has an initial signup for of $99 and a recurring monthly fee of $99.99. The aggressiveness level of this package stands at 'high'. This package challenges the following:
Late Payments
Identity Thefts
Charge-offs
Collections
Bankruptcies
Repossessions
In short, if you need help challenging bankruptcies and repossessions, this is the package to go for because that is the main reason to upgrade from the credit polish package.
Finally, the Credit Slate package will allow Credit Saint to challenge all of the aforementioned items along with judgements. This package has a 'very high' aggressiveness and is for people who are in dire need of credit repair.
The initial first work fee is $195 and a recurring monthly fee of $119.99.
It also includes Credit Saint's dispute avalanche feature.
Summing it up, Credit Saint definitely has something for everyone. It has one of the most aggressive approaches to credit repair and is even a good bet for maintaining a credit score once they help you reach your goal.
---
2. The Credit People

If you are not willing to throw your money around or are a bit wary of spending your money in one go, The Credit People is a good low-cost option that is worth considering. With a BBB rating of C+ and good track record, it is an option worth considering if you want to bump up your credit score.
The Credit People work in a similar fashion as a company like creditrepair.com does where they focus on improving your credit score by contacting creditors and bureaus to challenge negative items on your credit report.
They do not provide more complex services like Identity Theft or challenging bankruptcies or repossessions. Credit Saint would be worth looking into for problems like those.
Pricing
You can try out the service with a 7-day trial that only costs $19. Even though you aren't going to see a massive change on your credit report, it is a good way to see if you like how the company works.
If you choose to continue after that, there is a monthly recurring charge of $79 which makes it a pretty inexpensive option compared to others.
Another option is to start with their free consultation option and then go for their 'flat-rate membership program' which is a flat fee of $419. This will allow customers to access a six-month membership to the credit repair program with a guarantee of customer satisfaction.
Note: You are not eligible for the flat-rate program if you started using their service withe the $19 trial. You need to start with a free consultation and then choose to go for the flat-fee program if you want.
In short, you can decide to go their monthly flat-rate of $79 which will allow you to start with a $19 trial or you can go for their flat-rate membership of $419 that will include a 6 month service. The flat rate option will save you $74.
What do their services include?
24 hours access to your account through their online platform
Creditor communication
Customer Service
Unlimited disputes- They will help you dispute any charges on your credit report that you believe may be inaccurate.
Debt Validation- They will help you challenge debt you believe may be inaccurate or get written verification from the debt collector if needed.
Here is a quick look at their pros and cons:
Pros
You have flexible payment options and there are no hidden charges or extra start-up fees. Overall, the pricing is pretty good for the services you are receiving.
You can cancel at anytime. No messy contracts tying you down.
You can opt for the 7-day trial option to get a taste of what is to come and how their services are.
There is an unbeatable satisfaction guarantee on the 6-month flat-fee option where you are guaranteed satisfaction at the end of it.
Cons
Unlike Credit Saint or Lexington Law, for example, there is no specific advisor that your case is given to. You will be speaking to a new person every time you call in and a lot of people prefer working with the same person on an issue like credit repair.
Unlike Credit Saint or Lexington Law, for example, there is no specific advisor that your case is given to. You will be speaking to a new person every time you call in and a lot of people prefer working with the same person on an issue like credit repair.
The Credit People state that they have helped remove over 1.4 million negative credit items. According to a case study conducted by The Credit People, customers that use their service see a 32% average increase in credit score.
They also claim that a lot of their customers get approved for home loans, auto loans, new credit, or refinancing after using their services.
---
3. Ovation Credit Repair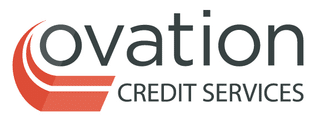 Ovation Credit Services has a BBB rating of A+ and is also a BBB accredited business that has been around since 1976. They have some excellent views on BBB and have left behind a lot of happy customers.
What are the Ovation Credit pricing options?
Ovation Credit offers two levels of services at two price points. The Essentials Plan and the Essentials Plus Plan are what is on offer.
Here is what each one includes:
The Essentials Plan: The Essentials Plan has a first work-fee of $89 and a monthly fee of $79 after that. This plan is perfect for someone who is looking to remove negative items off their credit report, increase their credit score, and improve their financial situation. It is their basic plan and includes a personal case advisor that will work alongside you every step of the way.
They also help you dispute any items on your credit list. You are given financial tools at your disposal as well that help you budget better or payoff debt.
The Essentials Plus Plan: The Essentials Plus plan gives you everything that the essentials plan does along with a few extras. Here they are:
Unlimited validation dispute letters to creditors that will question the validity of the negative items on your report.
Unlimited creditor goodwill letters that will sent to any of your creditors so that they can review your account if necessary.
If you would like, an added bonus is you can ask for a custom ovation recommendation letter that will be sent to you. This letter can be used in the future when you are dealing with lenders.
Your TransUnion credit score is monitored at all times. If there are any changes to the score or someone is trying to illegally use your score, you can be notified immediately.
Essentials Plus comes with a first work fee of $89 and a recurring monthly fee of $109 thereafter.
If you choose to get started with Ovation, you can get your free consultation here
Features from Ovation Credit Repair that stand out:
Personalized credit dispute options
An advisor that takes care of your case from start to finish.
The goodwill and debt validation dispute letters from the Essentials Plus plan allows customers to benefit from a more personalized approach to credit repair.
You can customize the services based on your needs.
Same-day service is available so that customers can get fast track service throughout the disputing process. Most other companies would ordinarily take a few days.
Discount Programs
Ovation has tons of discount programs up for grabs which make their prices pretty unbeatable if you qualify.
Here are the different discounts:
The $50 credit if you switch from another credit repair company- If you enroll with Ovation Credit Repair after you have switched from any company, you can get $50 in credit that you can use to pay your monthly payments. Once you sign up, you simply send proof of the fact that you have used another credit repair service in the past 12 months. This can be invoices, receipts, correspondence, etc.
If you refer a new customer to Ovation, you can get $30 in credit. If you refer a couple, you get $50
If you enroll for any service with Ovation as a couple, you can get a 20% discount on services. This can be with a friend, family member, spouse, etc.
10% Military Discount for active or retired military personnel.
If you are over the age of 65, you can get a 10% discount on your monthly payments.
Get started today with your free consultation.
---
4. Lexington Law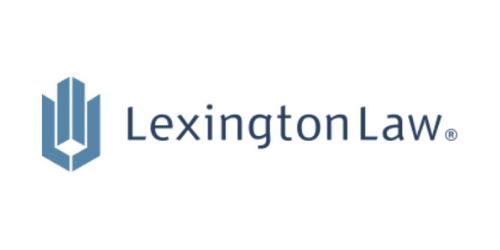 With a C rating from the Better Business Bureau , Lexington Law definitely does not fair as well as some of it's competitors such as Credit Saint but it is still a very established company within the credit repair industry. It is not BBB accredited and has more customer complaints to deal with as well.
Lexington Law has been in the credit repair game for as long as we can remember. Established in 1991, it has definitely gained authority in the industry.
They provide you with a personal representative to guide you through your credit repair process and since you share a one-on-one relationship with the rep, they are normally available beyond business hours as well. You can check out the Lexington site to see which lawyers work in which offices.
Lexington works on a 3-step model where they identify questionable items in your credit report, address them, and then keep going to continue reaching your other financial goals.
Lexington Law works as a legal firm in Arizona and Utah while proving credit repair services to Americans across the country (all 50 states) so if you are in one of those two states, you could access other services as well.
The services provided in Arizona and Utah include bankruptcy, family law, and criminal defense.
Lexington Law Credit Repair Packages
Lexington Law offers three different packages with various service levels in each one: Concord Standard, Concord Premier, and Premier Plus.
The Concord Standard package is normally enough for most customers. With this package, Lexington will dispute and challenge any items on your credit report that you want to get removed. They do this by contacting the respective creditors and bureaus. This package has a monthly cost of $89.95.
The Concord Premier package includes all the services provided in the standard plan as well as TransUnion alerts, score analysis, report monitoring, and additional assistance if you want to deal with any details on your report that may affect your credit score negatively. This package costs $109.95 per month.
Finally, the Premier Plus package includes all the aforementioned features as well as some other features that are only accessible to the premier plus tier clients. These features include:
Cease and desist letter service
Identity theft protection
Personal finance tools
This package costs $129.95 per month.
You can get started with Lexington Law by taking advantage of their free phone consultation.
---
5. CreditRepair.com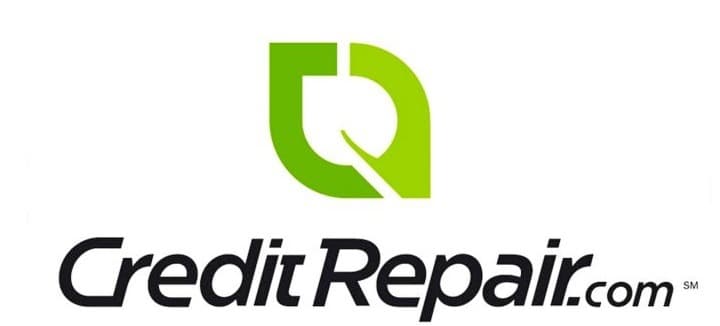 CreditRepair.com is best suited for people who are looking to clean up their credit report or improve their credit score. It is an affordable option that will work well for these issues but anything that is more complex may not be well-suited to this company.
In that case, Credit Saint would be your go-to.
If you have a few simple issues that need to be reported and fixed, creditrepair.com is a good bet with an average cost of $100 a month.
It is also a decent bet if you are just looking for ways to improve your credit score.
If you visit their homepage, you will notice their go-to marketing technique is to focus on how '40 points can save you $40,000 on a 30-year mortgage' and that is exactly where creditrepair.com excels.
If you have simple issues that need solutions- they are your guy.
They follow a three-step approach to fix your credit-
Challenge – Challenging any negative items on your credit report with all three bureaus.
Dispute- Asking creditors to verify any negative items.
Monitor- Keeping track of your credit goals and monitoring your report to make sure you are on the right track.
You can get started by checking out how many negative items you have for free here.
It has a BBB rating of D and has been in business since 1997. On average customers see a 40 point increase in TransUnion credit score during the first 4 months of using creditrepair.com
Here is a quick look at their pros and cons:
Pros
A flat fee is given to every client with no compulsory long-term contracts. This transparent payment process with no hidden charges makes it easier to get started.
You will receive a free credit consultation before you get started. You also get access to your credit report , a credit score evaluation, and recommendations to impove your credit score.
Cons
Creditrepair.com is not BBB accredited and has a D rating from them.
It may not be suitable for more complex problems such as challenging bankruptcies or repossessions.
---
6. The Credit Pros

The Credit Pros have been in business since 2009 and they are a BBB accredited credit repair company with an A+ rating.
They offer a variety of services and have pricing options to suit different needs. They also have a 90 day money-back guarantee.
Other than that, you can cancel at anytime during your time with them at no extra charge.
The Credit Pros Pricing Options
They have three different pricing options starting at $49 for the money management package and going up to $149 for the success package.
Here is a breakdown of the three options up for grabs:
Money Management Package ($49 per month): This is the most basic package on offer and only really covers the monitoring aspect along with some extra budgeting tools.
It is a good one to go for if you already have a good credit score and are only looking to stay on track. Here is what this package includes:
Credit Monitoring
Identity Theft Monitoring
Budgeting Tools like a budgeting system or bill reminder
Prosperity Package ($119 per month): The prosperity package includes all of the features from the money management package along with credit repair features.
This is for people who have negative items on their credit report that they want to dispute, a credit score they want to improve, or debt they need help dealing with.
The credit repair features include contacting all three bureaus to help you with credit restoration, sending debt validation letters to creditors and using various debt systems to help you payoff debt faster. You also get discounts on prescription drugs as an added bonus for signing up for this package.
Success Package ($149 per month): This is the most comprehensive package available and includes all the features from the first two tiers along with some added benefits.
You can get started now by taking advantage of their free credit consultation.
Features that help The Credit Pros stand out:
You get to work one-on-one with a certified FICO professional to create a credit repair plan
Unlimited Dispute Letters
You can have goodwill letters sent to your creditors
You can have debt validation letters sent to creditors
You will have access to Identity Theft restoration and insurance with every package
Cease and desist letters to collection agencies can be sent on your behalf
---
Other Useful Tools That Can Benefit Your Credit Score
CreditKarma (Free credit score monitoring tool): You can sign up free and receive weekly credit score updates. You will also receive your full credit report. CreditKarma uses this data to make product recommendations that could help better your finances.
Identity Guard: If you want to protect yourself against identity theft and fraud, Identity Guard is an identity theft protection service that offers various plans to help you protect yourself from Identity Theft. Their plans start from $6.67 per month and there are three tiers to choose from.
TransUnion: TransUnion is a paid credit monitoring service with a range of features. The credit monitoring service comes at $19.95 per month.
---
Frequently Asked Credit Repair Questions
What is credit repair?
Credit repair is the process during which you focus on targeting negative items on your credit report so that you can see an overall improvement in your credit score.
Credit repair involves doing whatever is necessary to fix your credit score but in a lot of cases this normally means disputing errors or negative items on your report.
Can my credit really be restored?
Credit repair is not extremely hard and is nothing more than a step-by-step process. Removing negative items from your credit report, for instance, will help raise your credit score.
This is what credit repair companies help you with. They help you remove inaccurate negative items from your credit report, send debt validation letters to creditors, and use their knowledge of the law to help your improve your credit score in multiple other ways.
For example, they may send dispute letters or negotiate with creditors when it comes to a negative item on your list.
You can also improve your credit by paying off any credit card debt you may have, making bill payments on time, and not taking on any more credit. In the long run, you could even consider contacting a financial advisor to help you better your finances.
How do credit repair companies work?
A credit repair company will remove negative items on your credit report for a cost. It will normally start with a free consultation wherein they can access your situation and how much work you are going to need to put in.
They will then use a copy of your credit report to find inaccurate data or items that they can dispute. After narrowing down on what needs to be challenged, they will approach creditors and bureaus on your behalf to challenge these items.
What do credit repair agencies or companies do?
Credit companies will focus on removing the negative items off your credit report. They do this by contacting creditors or bureaus, writing dispute letters, negotiating with creditors, etc.
This is where their know-how comes to good use because they know the law inside and out and will be able to use their expertise to contact creditors and bureaus to get the job done faster and better in some cases.
Credit repair companies can also help you create a good strategy to deal with creditors and bureaus.
They can help you remove inaccuracies
A good credit repair company can help negotiate stuff like fees, interest, and the amount owed.
They can help you get proof of the amount owed in writing. If any changes in interest rates or fees have been made, they can give you written proof for the same.
A good credit repair company will also teach you how to read your credit report and improve your credit score.
Are credit repair agencies worth it? Why?
We have already established that credit repair companies can help you repair your credit score by disputing negative items and focusing on improving your relationship with creditors and bureaus.
Now you simply need to think about how a good credit score can positively affect your life.
You can save thousands on a mortgage
You can get better interest rates for loans
You can act as a cosigner for your child's student loans which will get them a lower interest rate
You can get a better auto loan
You have a better chance of getting the insurance you want at the price you want
All of these daily decisions can really affect every aspect of your future and having a good credit score is the first step to giving yourself more options in the long run.
You can dispute negative items yourself and contact bureaus or creditors on your own but a credit repair company does have a time-tested process and a knowledge of the law on their side that makes things easier.
You will also save yourself a lot of time and hassle which is one of the main benefits of the company.
You will also benefit from the good relationships that your credit repair company may have with financial institutions like mortgage brokers or lenders.
Some credit repair companies like, Ovation Credit, even offer a custom recommendation letter that can be used in the future when you are dealing with lenders.
How long do negative items stay on your credit report?
ACCURATE negative items can stay on your credit report for 7 to 10 years on average. On the other hand, if you are dealing with inaccurate items on your report or items that you do not have proof for, you could use a credit repair company to help get them removed.
This is normally done by reviewing your credit report for inaccurate information, sending letters to creditors and bureaus to have inaccurate information from your report removed or corrected, etc.
What are the three credit bureaus?
A credit bureau is a business that collects data about your credit history from various creditors, banks, collection agencies, credit card issuers, courthouses and other financial institutions.
They then provide this information in the form of a credit report to banks and lenders so they they can access your creditworthiness. This information is normally in the form of a credit report.
In the United States, the three credit bureaus are Experian, TransUnion, and Equifax.
How long does it take to repair your credit score?
There is no set answer to this question because it depends on your personal situation and how much work there is to do.
If you only have to dispute a few negative items, it could take no more than one or two months. On the other hand, if you are dealing with something more severe like identity theft, credit repair could take a lot longer.
On an average, credit repair takes about three to six months. You should definitely be seeing results within this time frame.
What steps can you take to stay away from credit repair scams?
You can stay away from credit repair scams by knowing which red flags you should be on the look out for. These are some things that should alert you against going ahead with any company:
If a company makes claims that they can improve your score by a certain amount of points without even looking at your credit report, that screams scammy. A credit repair company that is a good bet will normally even offer money-back guarantees because this means they believe in their services. Any promises about improving your credit score are baseless and show that the company is not being transparent.
If a company insists you pay them before they start working on your case.
If their contract is extremely complicated and prides itself on being hard to understand, that is an immediate red flag for you.
Giving you bad advice such as disputing items you know for a fact are accurate is a sign of not only a scammy company but one that is also giving you terrible advice.
If you ask questions about your legal rights or want to get in contact with the bureaus or creditors yourself and your credit repair company is trying to dissuade you from doing so, that is an immediate red flag since you should be able to trust what this company is doing in your name.
---
In conclusion, a credit repair company can be useful if you have inaccurate data on your credit report, are dealing with identity theft problems, or are looking for advice on ways to improve your credit.
You can do everything that a credit repair company will do for you. You can legally approach bureaus and creditors yourself, send the cease and dispute letters yourself, and dispute or challenge negative items without help.
While this is true, the expertise and relationships with financial institutions that a good credit repair company has will normally make the process a whole lot easier saving you a good deal of time and helping to make what is normally a worry-filled process a little less frustrating.