Website Flipping: How to Make Money Building, Buying & Selling Sites
More and more people are looking to start their own website businesses. However, many of them don't have the technical skills to create and maintain a website. That's where flipping websites comes in. Website flipping is the process of buying and selling websites for profit. It can be a great way to make money online, provided you know what you're doing.
There's no question that website flipping can be a profitable endeavor. However, there are a few things you need to know in order to make the process as smooth and successful as possible.
In this blog post, I'll explore the basics of flipping websites—from building your own site to finding and purchasing existing sites. I'll also discuss some tips for making the most money possible with this exciting business venture! So, whether you're just getting started or you're looking for ways to take your flipping business to the next level, read on!
This post may contain affiliate links. You can read the full disclosure here.
What is Website Flipping?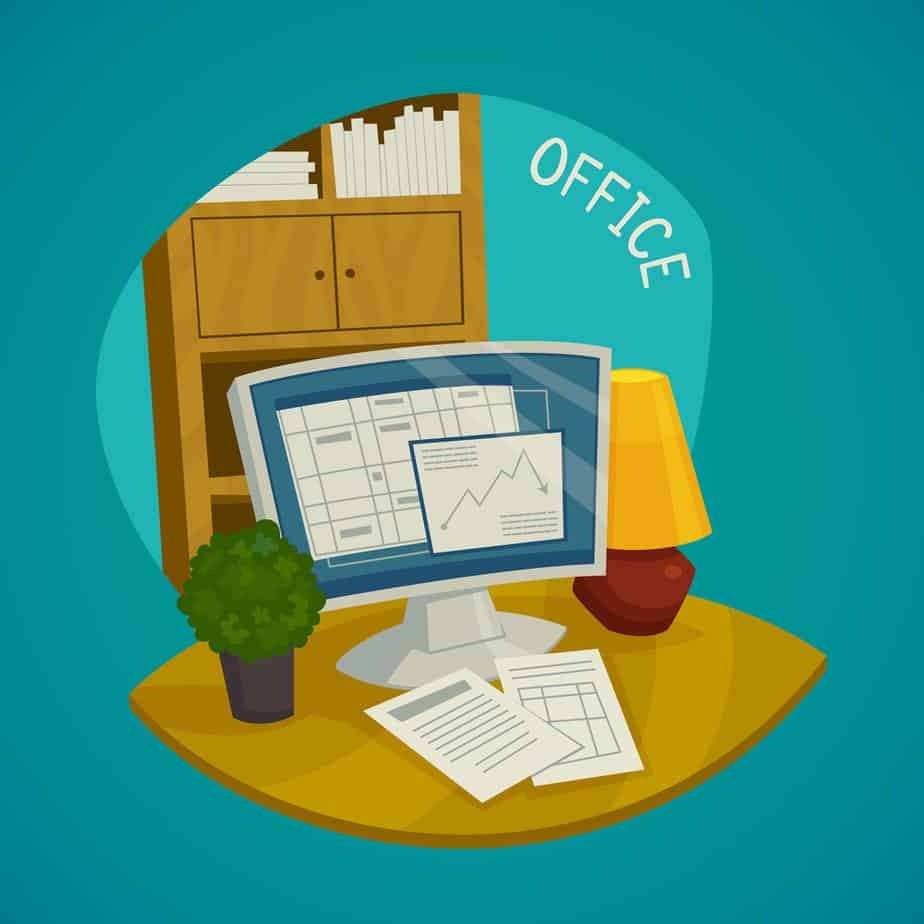 Website flipping is the process of building new websites or buying underperforming websites to improve them and sell them at a higher price.
Website flipping can earn people millions of dollars, but it requires a lot of patience and hard work because building a successful website has never been easy.
Whether you build a website from scratch or buy an existing dormant website, it will take a lot of effort to get good rankings and traffic that will allow you to sell it at a higher price.
It takes around twelve months to create a highly valuable website. Therefore, if you are willing to work and wait a year to sell a website, then website flipping is for you.
Is Website Flipping a Profitable Business?
Website flipping is a highly profitable business, with some flippers making six figures annually from flipping two websites.
However, like any other business, some flippers make huge losses. You are taking a risk by buying underperforming websites, and you must understand how the process works to make profits.
The amount of money you make from a website depends on several factors, including the domain's age, traffic, monetization value, and the quality of backlinks, among other factors.
The good news is that you do not have to be a tech or coding nerd to make a six-figure income by flipping websites. You only need basic web development, basic writing, and SEO optimization skills.
5 Reasons Why Website Flipping Is A Great Way to Make Money
Before I get into the step-by-step guide on how to flip websites, let us look at why it is a good business opportunity.
#1 Highly Flexible
One of the main reasons for the popularity of web flipping is its flexibility. Unlike traditional forms of investing, website flipping does not require a large amount of capital or a lot of time commitment. In fact, it is possible to buy a website, improve it, and sell it all within a few weeks.
Additionally, website flipping can be done on a part-time basis, making it an ideal side hustle for those with full-time jobs. You can choose your own hours, work from anywhere in the world, and take on as many or as few projects as you like. There's no need to invest in expensive office space or hire staff.
Whether employed, a student, or a stay-at-home parent, you can successfully run a website flipping business.
#2 Endless Possibilities
There are different types of websites, and you can choose to flip through the types you are most interested in. You can work on blogging websites, e-commerce websites, service business websites, or membership websites, among others.
The opportunity to work on websites with content that interests you makes it more of a fun job, which increases the chances of success.
#3 Low Investment Cost
Website flipping is a low investment cost startup business. If you build a website from scratch, you are only required to purchase a domain name and pay for web hosting from companies like DreamHost and Hostgator among others.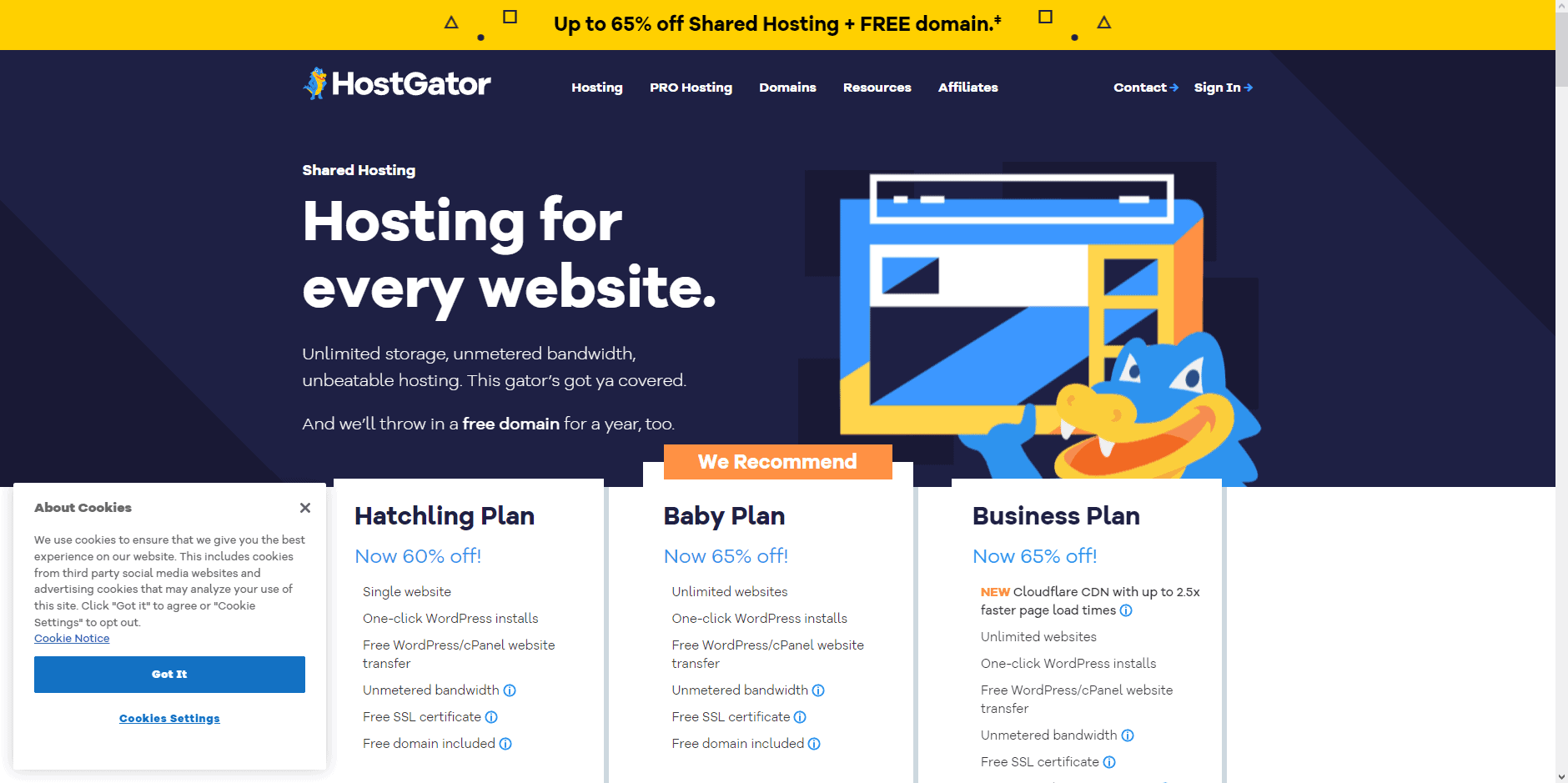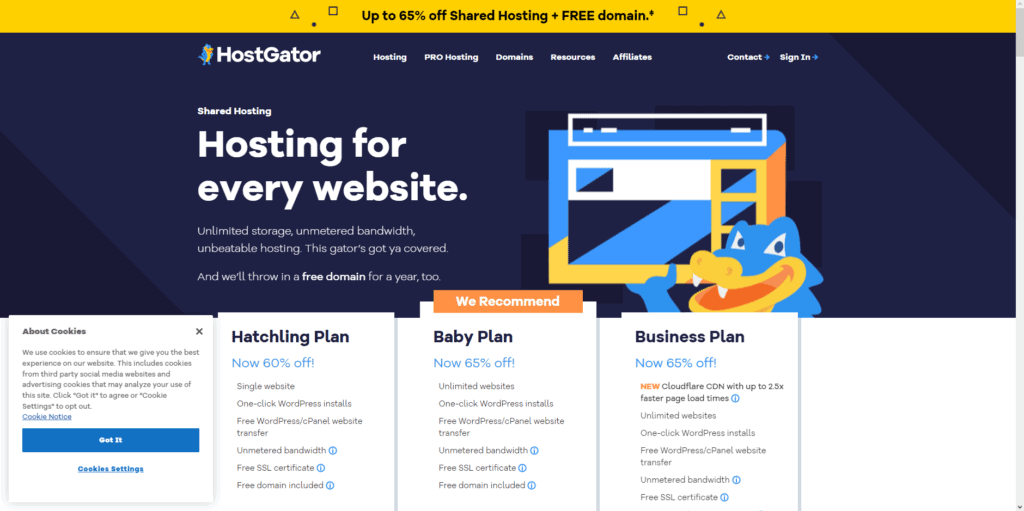 If you decide to buy an already existing dormant or underperforming website, the buying price will be your investment cost.
There are other miscellaneous costs here and there, but the cost of starting a website flipping business is generally lower than that of many other businesses.
#4 Potential for High Income
Flippers out there are making $100k per year, and this can be you. There is no limit to the amount of profit you can make from selling a website.
The selling price of a website is calculated by multiplying the annual profit expected from the website by 2 or 3.
Most people start flipping websites as a side hustle before going full-time. However, you must be consistent and understand how the business is done.
#5 The Skills Are Duplicatable
Website creation and development skills are duplicatable in that you can use the process over and over for different types of websites.
Paying attention to unique aspects of specific websites is key, but once the skill is learned, you can use it repeatedly.
Challenges of Website Flipping Business
Every business has its hard parts, and it helps to know the challenges you are most likely to face. Here are the major challenges of starting a website flipping business.
#1 The Business Will Take Time to Pay Off
If you are looking for a quick source of income, flipping websites is not for you. Successful flipping can take three months or more than a year. Therefore, patience is key if business flipping interests you.
#2 Knowledge-Based
You can only invest in flipping websites if you have basic website design and development, SEO, writing, and lead generation skills. You can outsource these services, but it eats into your profits.
The good news is that you can learn most of these skills online through platforms like WebFlow University for website design and Google Analytics Academy for SEO.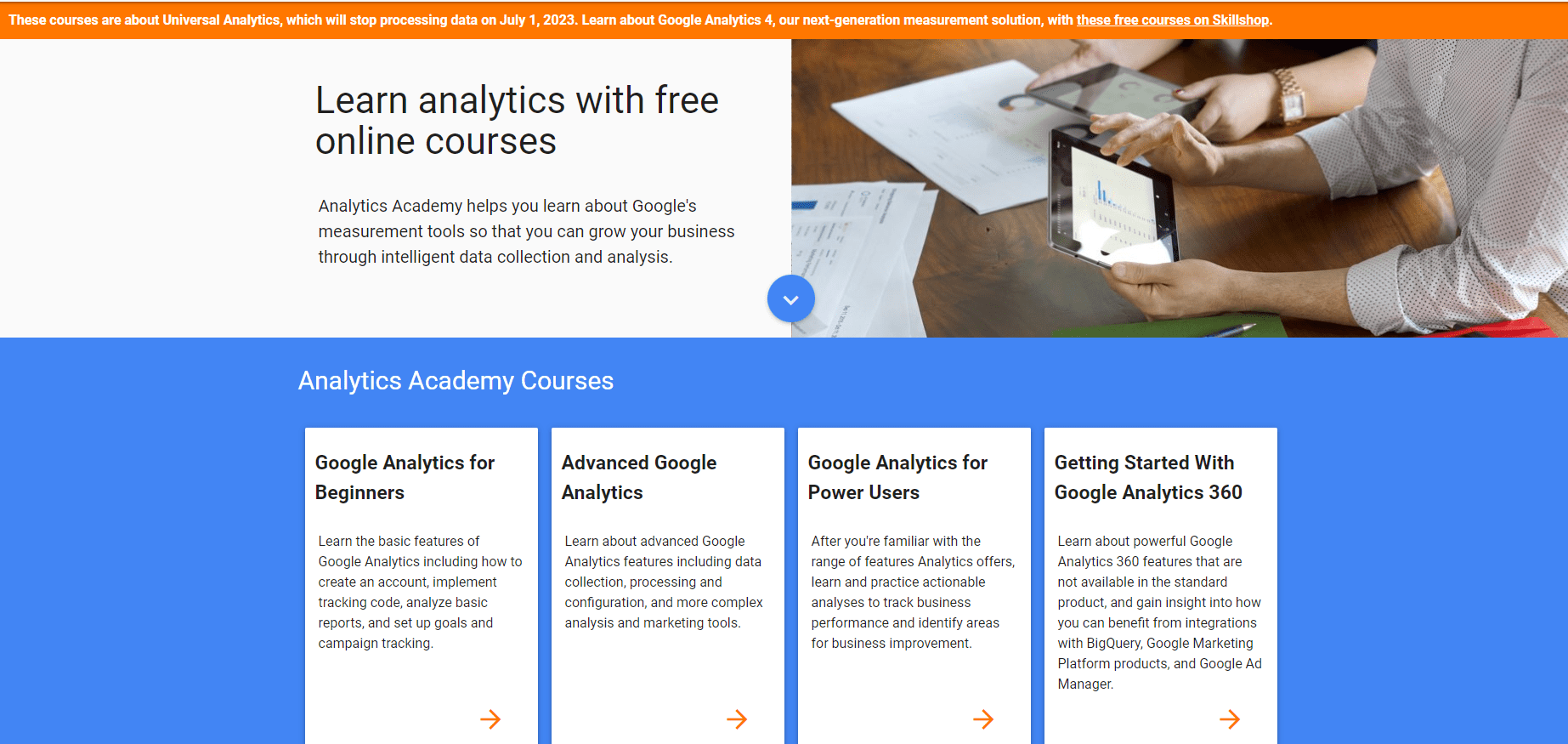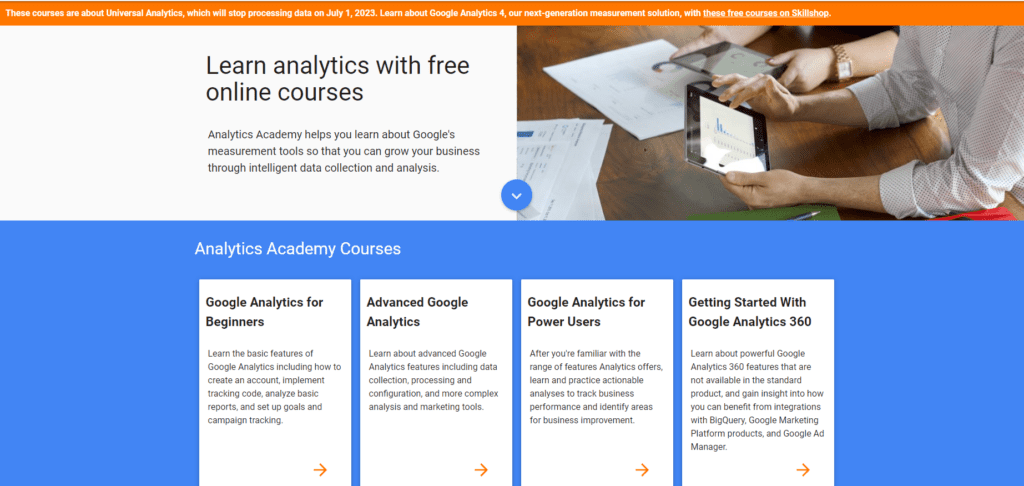 #3 No Guarantees
Like any other business, there are no guarantees in the website flipping business. Whether or not you make money depends on whether there are people interested in your business and how much they are willing to pay.
You might initially make low profits or even losses, but keep an open mind and take the challenges as learning opportunities.
4 Steps on How to Flip Websites to Make Money
Now that you understand the basics of flipping websites, the pros, and cons, let us look at the step-by-step website flipping guide:
#1 Find a Niche That Interests You
To build a successful website flipping business, you must get it right with the niche. It is crucial to choose a niche that interests you, but most importantly, choose an evergreen niche.
Evergreen niches are profitable all year round and are not affected by trends. Some niches without an expiry date include pets, home improvement, health and fitness, food and recipes, sports, business, and beauty.
You do not have to be an expert in the niche you choose, but it helps if you have some interest or if it is something you want to learn more about.
For the best results, do not target the industry but rather a subset. For instance, if you are interested in the health industry, narrow it down to health subsets like fitness, mental health, or sexual health.
To make your website more competitive, narrow it down to a few specialized niches. For instance, you can decide to write about "fitness for expectant mothers."
A specialized niche earns you loyal readers, which means more traffic. On the other hand, broader topics offer you flexibility, but it will take you longer to rank.
#2 Decide Whether To Build Or Buy A Website
After settling on a niche, you should decide whether to buy or build a website from scratch. The decision depends on your preference, budget, and the availability of an existing website covering the niche you have settled for.
There are advantages and disadvantages to whichever route you take, but there is no perfect route.
Let us look at the two options in depth to help you make the right choice.
Building a Website
Building a website is for you if you want to control how you set up the website. The main advantage of building a website from scratch is that you will have full control over the domain name, content posted, and monetization methods.
In addition to control, building a website is very cheap. You can purchase a domain name from Namecheap for $13.98 annually and host your site on Bluehost starting at $9.99 per month.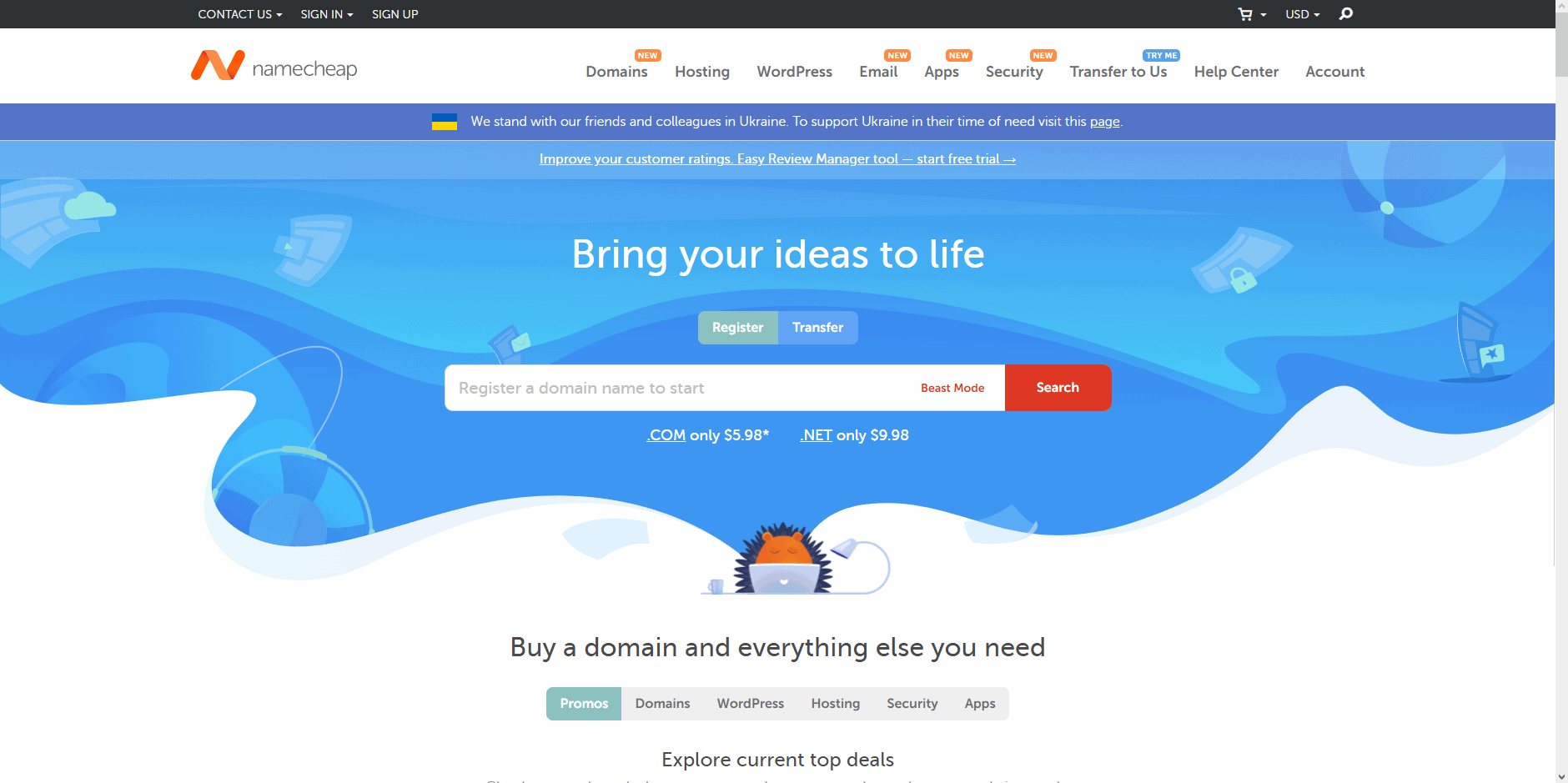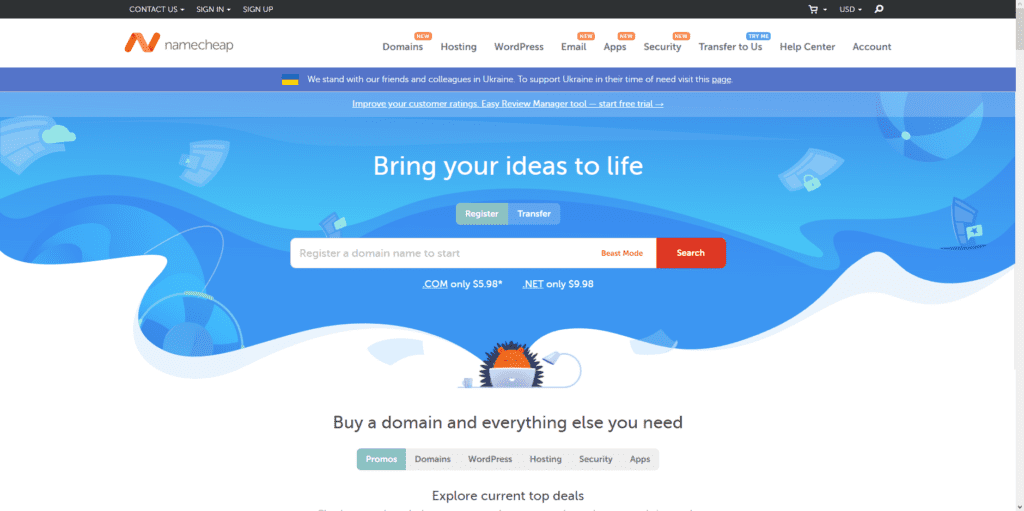 On the downside, the website might take longer to grow. Depending on the niche, the website can take about six months to two years to grow.
In the growth period, you are expected to curate and post high-quality and original content and grow traffic through quality backlinks or social media advertisements.
Purchase a Website
If you do not want to go through the hassle of creating a website from scratch, you have the option of buying an already existing website.
You can buy your websites in different places, but remember that the listings and offers are unique to the seller.
Popular places where you can find and buy websites include:
Website marketplaces– as the name suggests, website marketplaces are online platforms that sell websites. The most common ones include WebsiteBroker and Flippa, among others.
There are thousands of websites in the marketplace, and you are assured of getting one depending on what you are looking for. The most valuable websites are sold for thousands of dollars, while there are cheaper, newer, underdeveloped websites.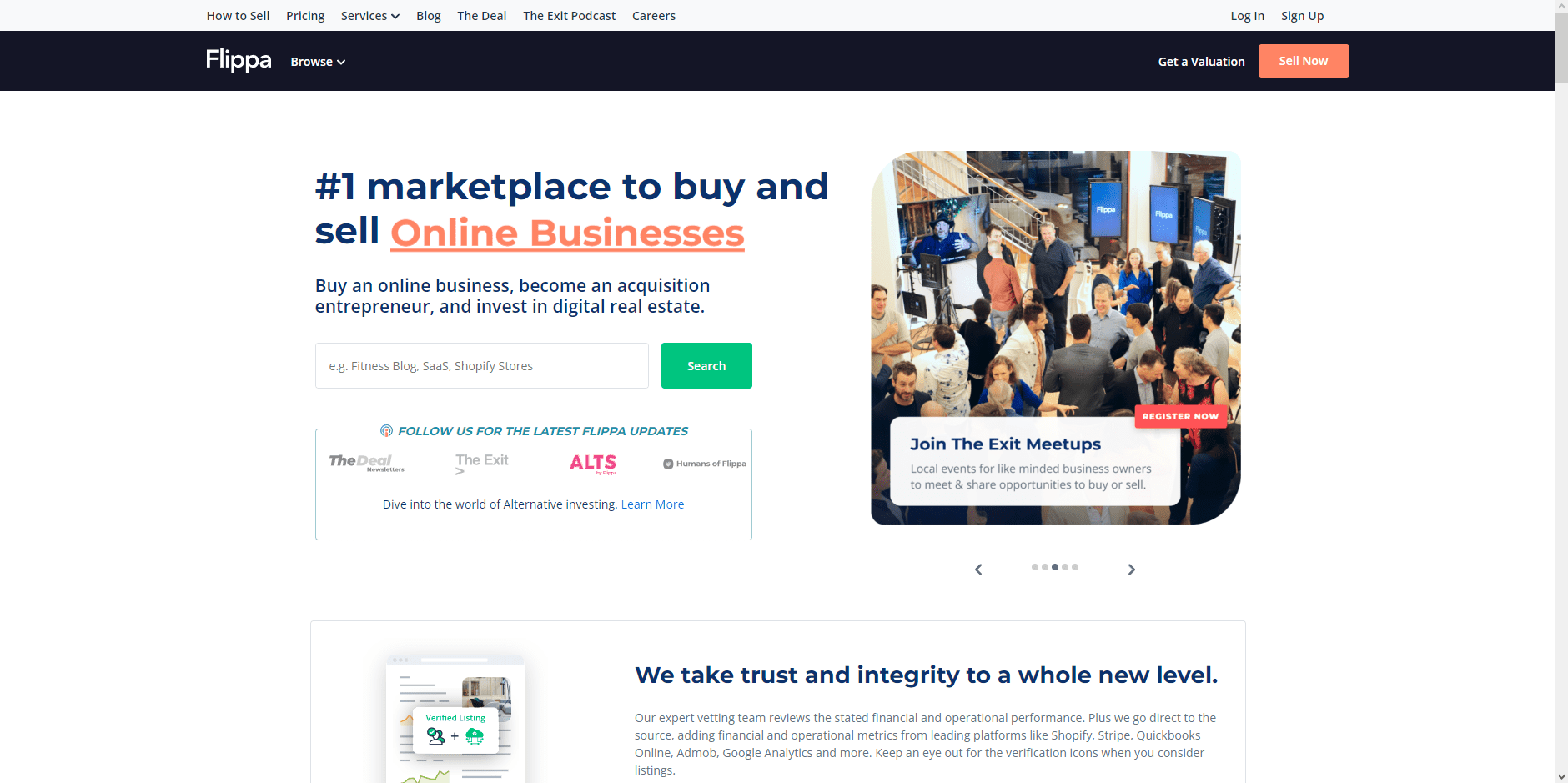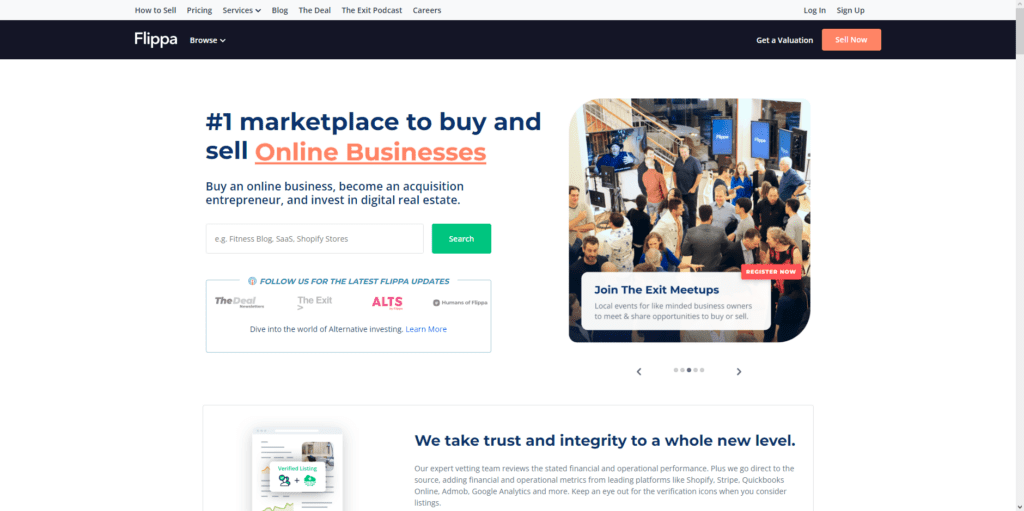 Website brokers– website brokers connect sellers and buyers. Brokers help you get websites depending on your criteria, vet the sellers, conduct a valuation, and help with ownership transfer. Remember that dealing with brokers is more expensive because they charge for these services. You can source a website broker from websites like businessexits.com.
Directly from the seller– if you are interested in a specific website, contact the owner. High-value websites are very expensive, or the owners have put in a lot of work that they cannot imagine selling it.
If the owner is not planning to sell, move to the next because negotiating with someone not ready to sell is a waste of time.
Now that you know where to buy a website, the remaining bit might seem simple. However, buying a good website is not as easy as shopping for a pair of shoes on Amazon. To choose the right website, you should come up with some criteria to help you select the best website.
Factors to consider when buying a website include:
Domain history– the domain name is the first thing to scrutinize when shopping for a website. Ensure that the domain name has not been involved in shady dealings like spammy link farms or spam newsletters. Also, make sure it has never been penalized by Google.
The quality of the content– a website's success depends on its content quality. Curating quality content takes time and is very expensive, and most website owners are not ready to put in the work. Your goal is to replenish and add more quality content to the website. but not start over again. Therefore, ensure that the website you are about to buy has original, high-quality, and well-optimized content.
Traffic– A good website should have reasonable monthly traffic, preferably 10,000 views or more. Other than the numbers, ensure that the traffic comes from highly valuable countries like the United States, Canada, and the UK and is from reliable sources like social media or organic searches. Moreover, a good website should have a low bounce rate of less than 90%.
Revenue– you have no business buying a website that is not monetized. Therefore, find out how much the website is making each month and assess whether it has the potential to grow. Find your proof of revenue and traffic through tools such as Google Analytics.
Is it within your budget? – You cannot overlook the cost of the website. Therefore, ensure that the purchase price is within your budget. However, while the price is a major consideration when buying a website, it should not be the only factor to consider.
Once you have found a website that matches your criteria, it is time to buy the website by following the simple steps below.
Steps on how to buy a website:
Make an offer– make an offer of around 70% of the price offered by the seller or broker. Do not make your offer annoyingly low, but allow room for negotiation.
Negotiate- take time to negotiate your price and be sure to point out some shortcomings you have already noticed. To show that you are determined to buy the website and take good care of it, find a way to prove to the owner that you already have the cash. Your negotiation skills will determine your success; therefore, come prepared.
Transfer ownership– buying a website is more than agreeing and sending out the payments. Once you have made the payments, ensure that the full ownership of the website is transferred to you; for the security of both the seller and buyer, create a simple contract to show that the transfer legally took place. The contract should capture the names of the buyer and seller, a website description, the agreed price, payment plan, transfer details, and a non-compete clause.
After a successful website transfer, you should have access to the hosting account, third-party accounts, ownership of the domain name, and files related to the website, including images, videos, servers, mail listings, and databases.
#3 Improve the Site
Now that you own or have successfully built a new website, it is time to work on it and improve it. This is a crucial step to the success of your business; therefore, pay close attention.
Follow the steps below to improve your website:
Examine the Website Thoroughly
You can only improve the website if you understand its strengths and weaknesses. Therefore, take your time to audit the website and use a professional if necessary.
Understand how visitors interact with your content, identify missed SEO opportunities, SEO mistakes, and any other deficiencies. Ensure that you come up with strategies to solve and improve all the identified issues.
Add Quality Content
The success of a website depends on the quality of its content. If the quality of the existing content is poor, work towards improving it. Also, ensure to add high-quality and original content as we advance.
High-quality and well-optimized content improves Google search rankings. If your content appears on the first Google search page, you will earn more traffic, which translates to more revenue.
The good news is that even if you are not an SEO expert, there are tons of resources online for you to self-educate.
You can take free SEO online courses like Free SEO training by Yoast or visit SEO websites like Backlinko and Ahrefs that have tons of information.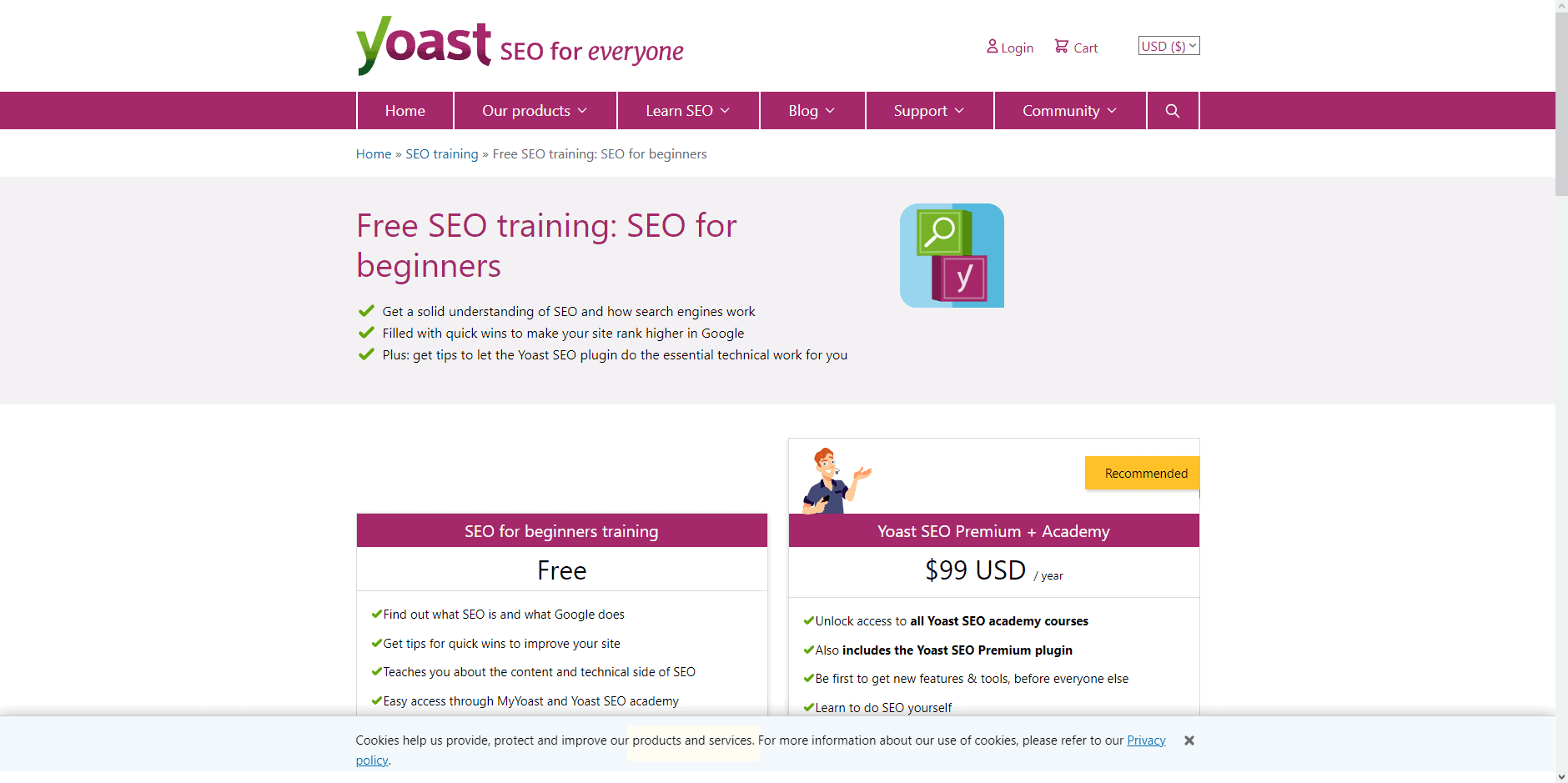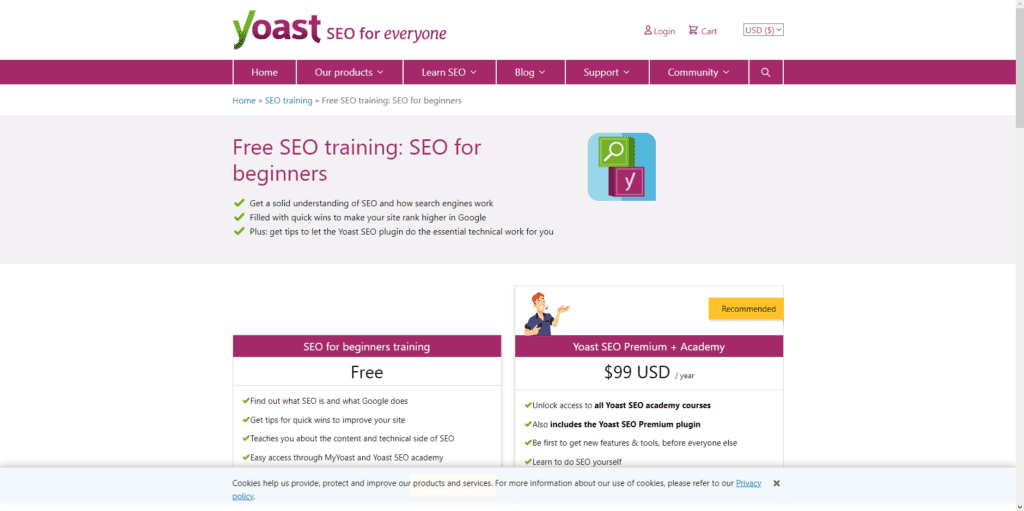 Speaking of Ahrefs- Ahrefs is also an amazing tool if you can afford it. It helps you understand the strengths and weaknesses of any website with its awesome audit tools.
It also includes a keywords explorer and site explorer that are extremely useful when planning content for your website.


Improve on Monetization
You should work towards increasing the monthly income of the website because the more it earns, the more you will make when you decide to sell.
The selling price of websites is determined by multiplying the monthly income by a value of your choice, say 4, 7, or even 12.
Ensure that the website is earning to the maximum through monetization methods like affiliate marketing, ad placements, and selling digital products, among others.
Improve the Traffic
Traffic and monetization work hand in hand. The more traffic your website attracts, the more revenue you will make.
What's more, the first thing buyers check to determine the value of a website is the numbers. Therefore, a website with a lot of traffic attracts many buyers.
There are various methods of improving your website's traffic, including guest posts, target keywords, email newsletters, and quality backlinks.
#4 Sell the Website
It will take months of hard work before your website is ready for sale. An already existing website can take around six months, while brand new websites take around 12 months.
Do not rush into selling your website until it gets substantial traffic and earnings. When your site is ready for sale, follow the steps below: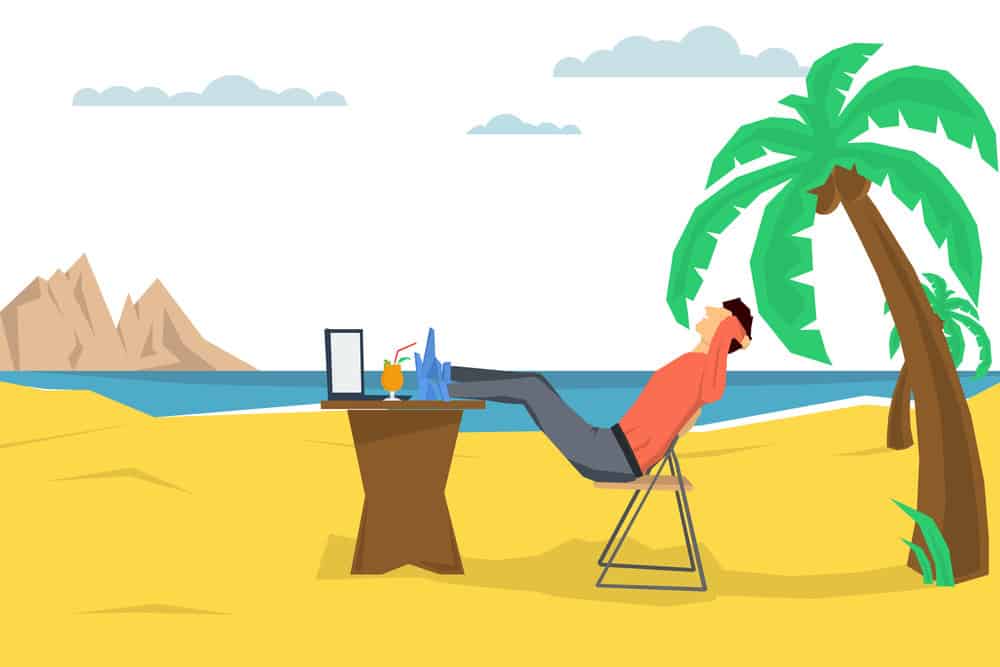 Value and Price of the Website
The first step to selling your website is valuing it. For accurate valuation, look at the traffic, monthly income, website ranking, backlink profile, streams of revenue, required maintenance, and social media following.
Depending on the results of these factors, set a price that is not too high. Very high prices scare potential buyers, but you should be careful not to shortchange yourself.
Find A Buyer
Once you put your website up for sale, expect calls and emails from prospective buyers. Also, look for buyers by listing your website for sale on website marketplaces like Flippa or getting a website broker to mediate the sale.
Negotiate
Negotiate your sale and get the most money out of your website. Unless it is an emergency, do not rush into selling your website to underserved buyers. Wait until you get a buyer who meets your asking price.
Transfer Ownership
Once the payments are made, ensure to transfer the website ownership to the buyer. For the transfer process, contact your domain provider and web hosting for the correct transfer.
If you are working with a broker, they will facilitate the negotiation and ownership transfer processes.
The website is now under new maintenance, and you can hop to the next flip.
Wrapping it up: How to Make Money Building, Buying & Selling Sites
If you're looking for a creative and profitable way to make money online, website flipping might be just the thing for you. In short, website flipping is the process of buying and selling websites for profit. It can be a great way to make some extra cash or even turn it into a full-time career.
There's no doubt that website flipping can be a lucrative business. But, like any other business venture, it takes time and effort to make it successful.