In 2018, the Federal Reserve found that 56% of Americans have less than $5,000 in their savings accounts.
Furthermore, 39% don't have enough money to spend $400 in the case of an emergency.
While it might seem like the finances of many Americans are headed down a gloomy path of bankruptcy, increasing your bank account balance isn't actually as hard as it's made out to be.
In fact, if all you have is $5,000 to your name, you can double it (and probably much faster than you'd expect).
---
10+ Ways to Double $5,000
Whether 5K has landed in your lap or you just received your 115th paycheck, it's never too late to use it to make more—and in this blog post, we're going to find out 10 ways you can.
1. Start a Side Hustle
Perhaps the most common method of making more money is starting a side hustle.
The great thing about side hustles is that many of them can be fun, as they're usually developed out of an interest or passion. However, some can take years to scale depending on the demand and market saturation.
On the other hand, a few side hustles can become quite lucrative within your first few days, such as driving for Uber or delivering food for DoorDash.
Although you might not be passionate about becoming a taxi service or a delivery boy, side hustles like these rake in the change fast because demand is always there. Plus, you don't have to do any marketing and how much you make depends solely on how often you're available.
2. Invest in Stocks and Bonds
Investing your money is another popular way of doubling it, and many people find it fun. In fact, there are people who have their entire life funded by the stock market, thanks to their strategic investments.
While there are several techniques to investing and a few vocabulary words you'll need to learn, beginners shouldn't shy away from it.
In general, bonds are less risky than stocks. The volatility of a stock is typically what determines how risky it is, but when it comes to stocks the old saying rings true: "with more risk comes more reward."
How much risk you should take in bonds and stocks depends on multiple factors, but age is one of them. The older you are, the less risky you want to be with your money.
When taking the stock market route to doubling your money, it's important to note that while it can certainly (and usually will) happen, the journey there might take significantly longer than other methods on this list.
To figure out how long it should take to double your money, use the Rule of 72— a formula used to calculate the number of years it will take to double the money invested at an annual rate of return.
For example, a bond that returns an average 5% per year will take nearly 15 years to give you double your money, according to the Rule of 72.
Although you might not double $5,000 in the near future with this route, investing is a smart strategy for earning passive income in the long-term. Plus, you can get started with as little as $1.
To make it even easier, you can use an investing app like Acorns, which allows you to invest spare change or a certain amount of each paycheck.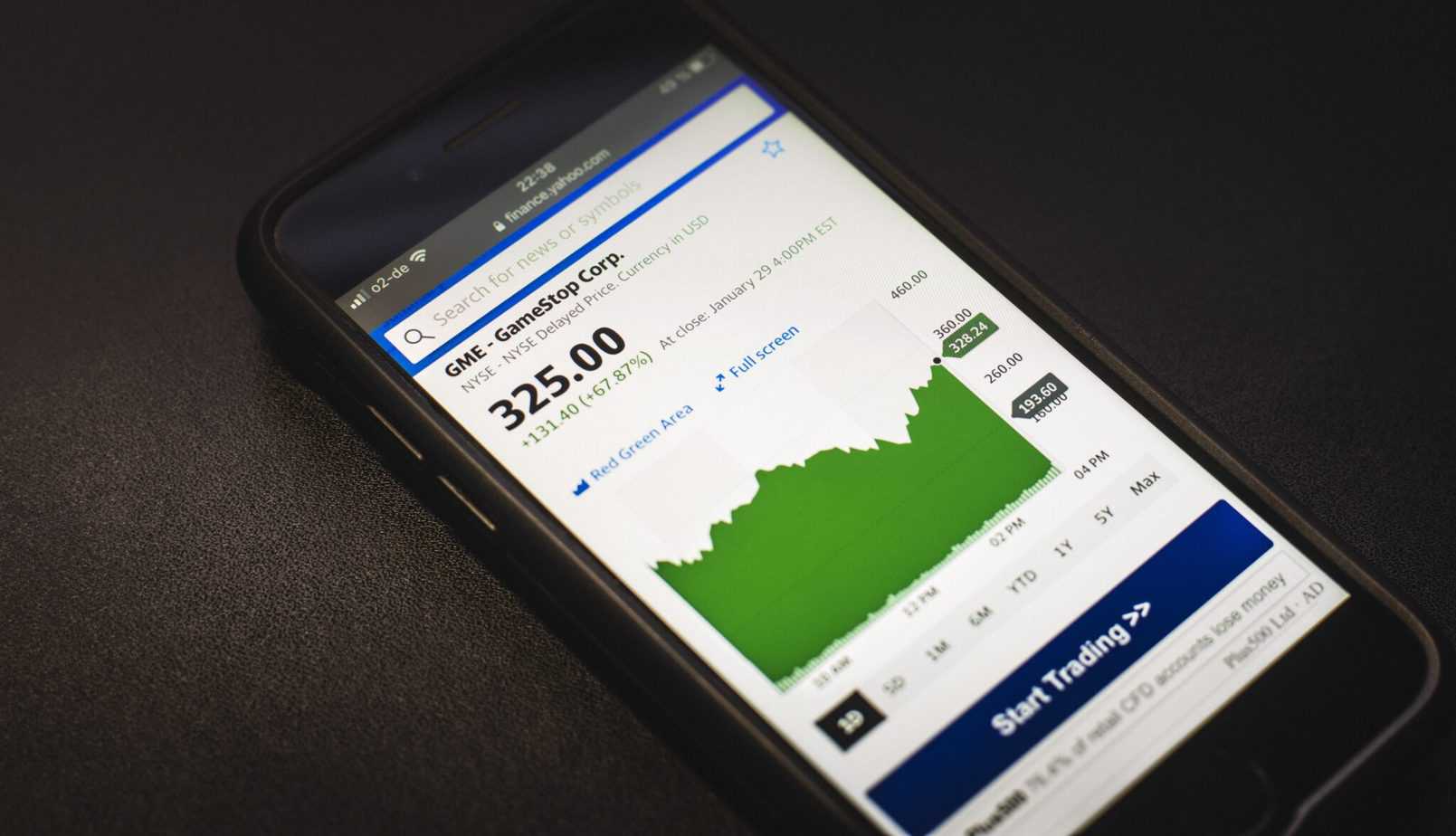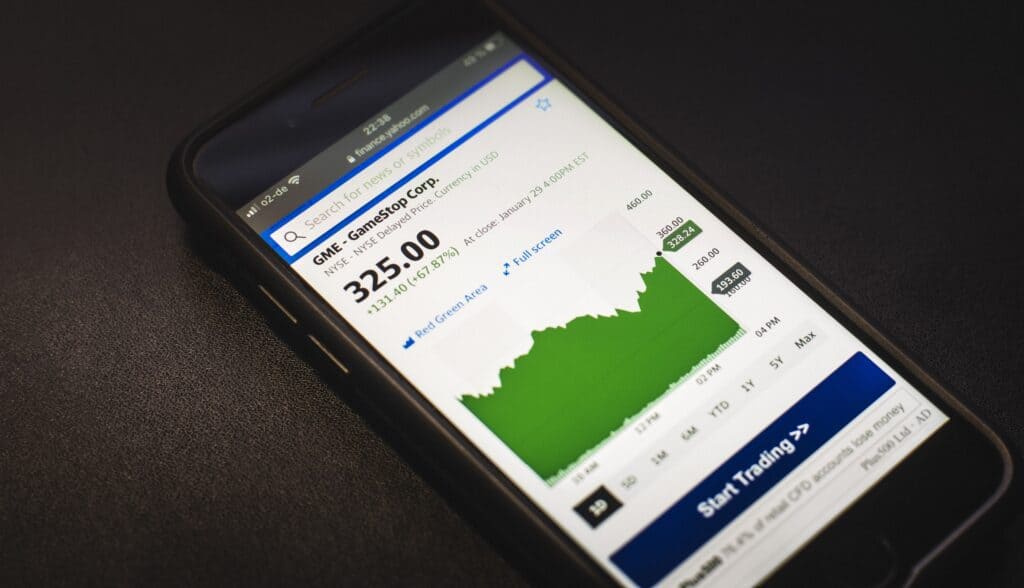 Image Source: Michael Förtsch on Unsplash
3. Day Trade
If you're interested in stocks but are looking for a way to double $5,000 faster, there's another option on the table: day trading.
Day trading has become increasingly popular over the last few years, with several millennial influencers in the finance and entrepreneurship niches—such as YouTubers Biaheza and J Rich—using it.
The primary difference between day trading and regular stock investing is simple: one is a long-term strategy and the other isn't.
Day trading is exactly what it sounds like: trading (or, buying and selling) stocks in a day. Professional traders get started as soon as the market opens and end when it closes, which will differ across time zones.
Unlike long-term stock and bond investing, day trading is extremely risky—which is also why it's more lucrative in the short term. The reason why it's so risky is because to make a profit from day trading, you need to buy stocks that are extremely volatile. The more volatile a stock, the riskier it is.
If you're new to day trading or have been too nervous to start, you can use sites like Webull to practice day trading with paper money before throwing your real $5,000 at it.
4. Save More Money
Doubling your money will be a long, drawn-out process if you're constantly spending what you already have.
While finding ways to save money isn't a method of making more, it can get you to your goal bank account balance significantly faster.
Even if you've already cut back on spending, there are likely several more ways you can save. Many people are under the impression that "saving money" equals "spending less," but that's not always the case.
While you can certainly tighten your budget around unnecessary expenditures, you should also look for ways to save money on the things you buy most.
For example, instead of shopping at big retail stores where jeans can cost $50, use sites like Shein that sell super cute clothes for as little as $2 and constantly have sales.
In fact, shopping online in general can save you a ton of money thanks to the abundance of internet tools, such as the free browser extension, Honey.
You can even order your meals online and spend less money than you would at the grocery store. Just use delivery sites like $5 Meal Plan.
5. Buy and Resell Items on Amazon and Ebay
Sometimes, you have to spend money to make money. But what you spend your money on heavily determines how much you'll make in return.
While most people who sell on Amazon and Ebay do so just to make a quick buck off from old stuff, others have become full-time third-party sellers and make as much as seven figures.
To make money by selling on platforms like Amazon, you'll need to complete a few steps:
Figure out what type of products you want to sell
Do market research to figure out whether or not the product(s) are selling at a good rate
Find a wholesaler or somewhere you can purchase the product at a relatively low price
Resell the product on Amazon or Ebay for a higher price
While this might sound like a fairly simple process, the last step in particular can be tricky. Although it might be tempting to price the product for twice the amount you paid for it, it won't ever sell if you set it too high.
Amazon itself often sells the same products as third-party sellers, and they have the ability to price them much lower without losing money. This makes it harder for third-party sellers to make a profit, as they usually can't price the item lower than Amazon without at least breaking even.
So if you want to take the buy-and-resell route, be prepared to do some research.
6. Start Dropshipping and Build an eCommerce Business
Similar to selling on Amazon or Ebay, dropshipping is the process of buying and reselling products at a profitable price.
However, there are a few pros to dropshipping that make it much more appealing than the previous approach.
First, when dropshipping, you don't actually buy the product until a customer has bought it from you.
Second, the wholesaler (the person or company you bought the product from) ships the item directly to the seller, so you never have to worry about shipping or packaging it yourself.
For these reasons, dropshipping has become an increasingly popular form of eCommerce, which is essentially selling products online.
After buying a domain and setting up an online shop—which can be done via platforms like Shopify—all you have to do is market research to find a profitable product and then list it on your website.
Many dropshippers use the company AliExpress because it allows them to purchase products for extremely low prices. Plus, AliExpress lets you use their pictures and reviews when listing the product on your own site.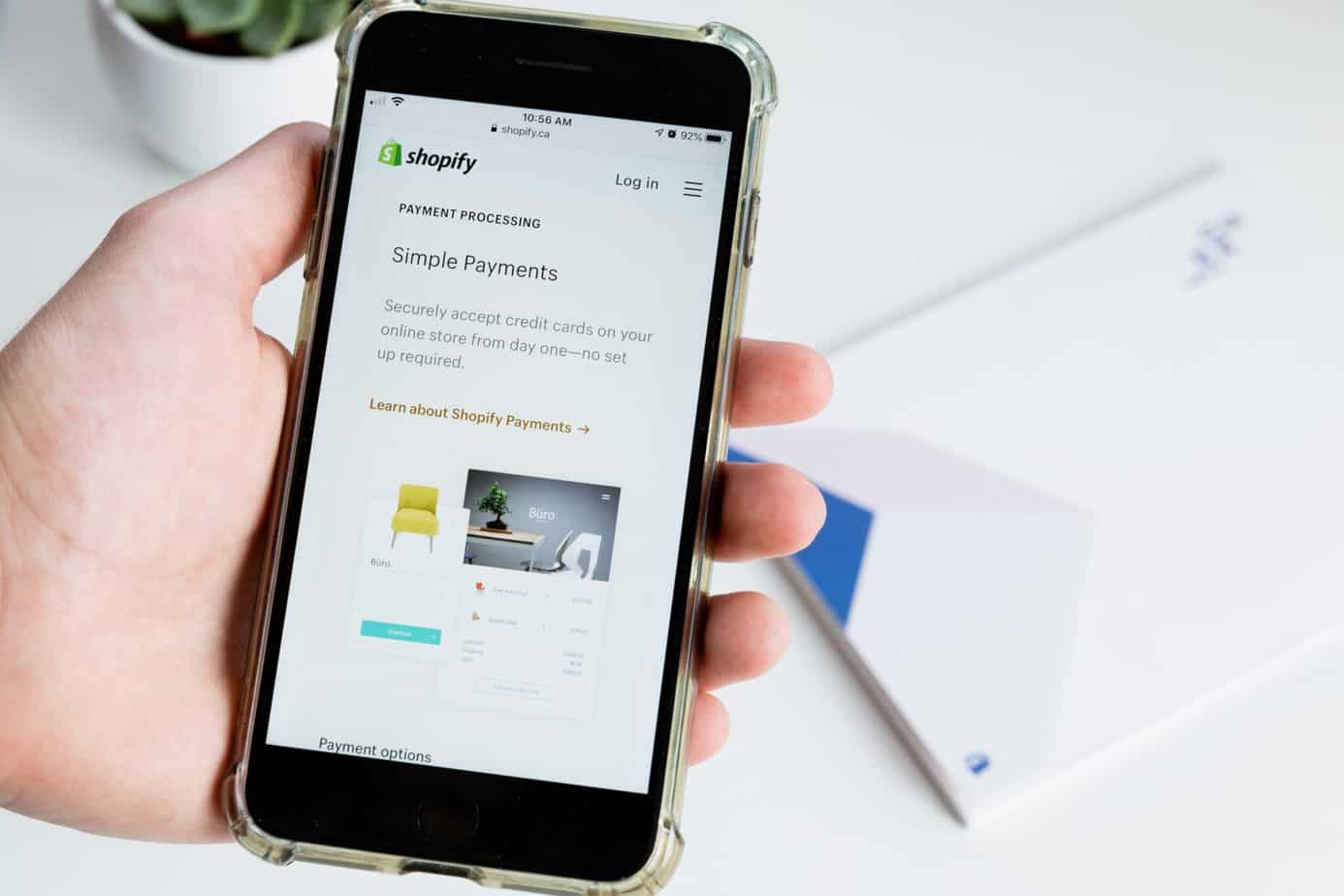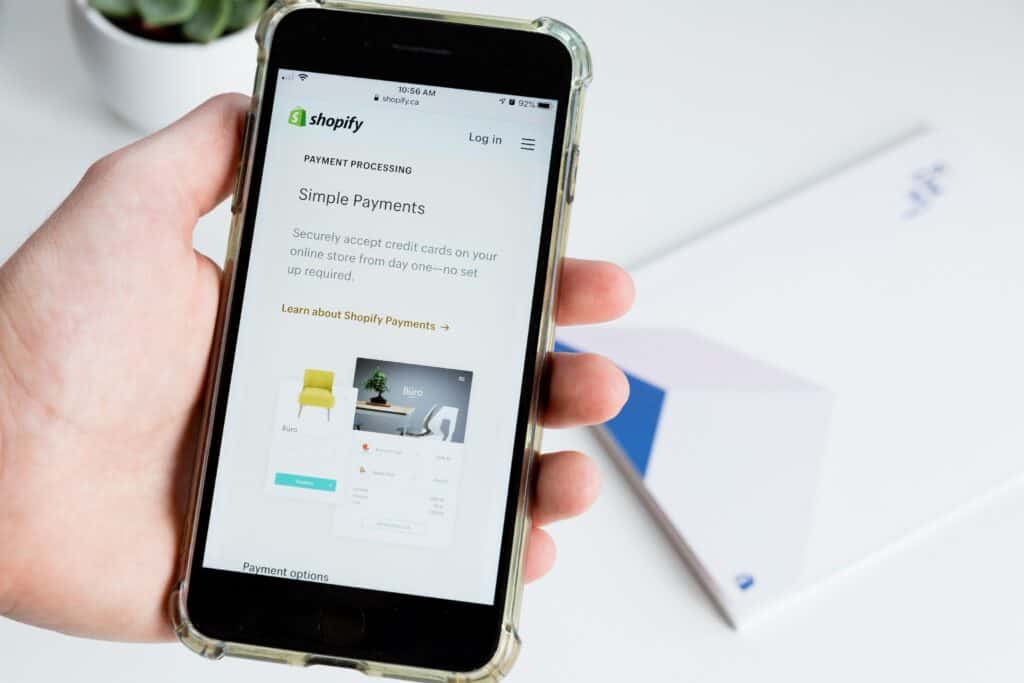 Image Source: Roberto Cortese on Unsplash
7. Sell Your Stuff
You don't have to become a minimalist, but I'm sure there are at least a few things lying around the house that you haven't touched in a year.
But if the bare lifestyle of a minimalist is appealing to you then by all means, you can do that, too.
Most people think of hosting a garage sale when they want to get rid of a few things, but thanks to the online era, there are several faster (and much more convenient) alternatives.
Of course, there's always the option of Amazon or Ebay. But you can also use sites and apps like Poshmark, Craigslist, Facebook Marketplace, Nextdoor, and Tradesy.
8. Earn cashback When You Shop
Another easy way to not only save money, but also get a little back each time you spend it, is to use sites that reward you for shopping with them.
The most popular one is likely Rakuten.
Rakuten is a browser extension that helps you find coupons for saving money and Cash Back opportunities. No matter where you shop, you can consult these Rakuten features with just a single click.
Plus, it's free.
The way Rakuten works is quite simple. Stores pay Rakuten a commission each time you purchase something through the extension. Then, Rakuten uses that commission to pay you via PayPal or even a check.
9. Complete a Money Saving Challenge
If you strategically save and set money aside each time you earn more, you'll find that your original amount has doubled with minimal effort.
Money saving challenges are meant to provide you with a strategy that will take you from a certain amount of money to even more.
For example, the Envelope Money Saving Challenge often leaves people with an extra $5,050. The process is simple: label 100 envelopes with numbers 1-100, then put them in a shoebox. Each day, take out an envelope and put the amount of money inside that matches the envelope number.
If you draw envelope number 16, for example, you'd put 16 dollars in the envelope (or your savings account).
If you complete the challenge using this exact process, you'll have $5,050 in savings. But since you already have $5,000, you might want to do the challenge with even more money. If so, you can always increase the amount of envelopes from 100 to 200.
By using 200 envelopes, you'll end the challenge with $10,100.
Of course, there's a wide variety of other money saving challenges—such as the 52 week money saving challenge and the 365 day penny challenge—but the point of each is the same: to end up with more money than you started with.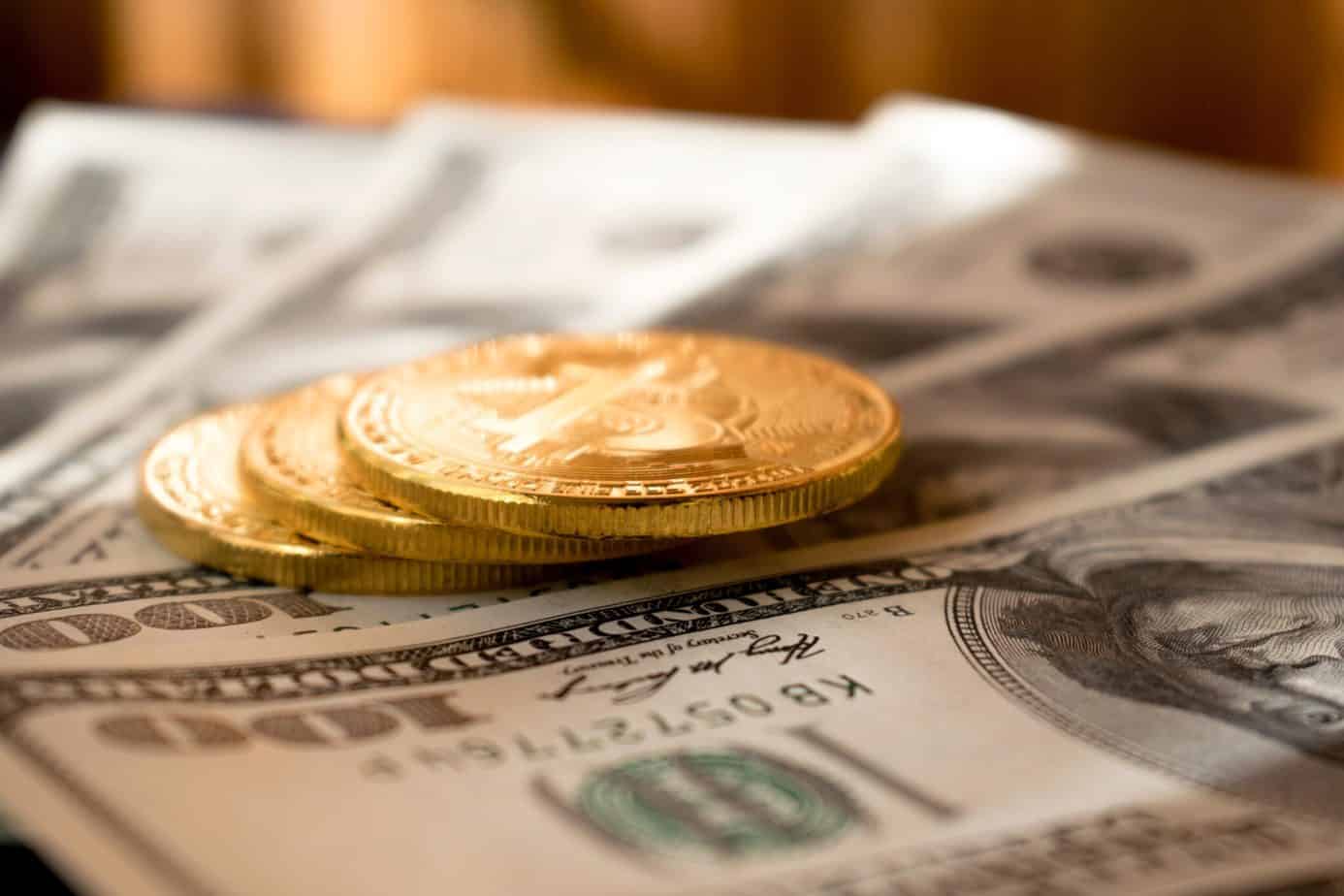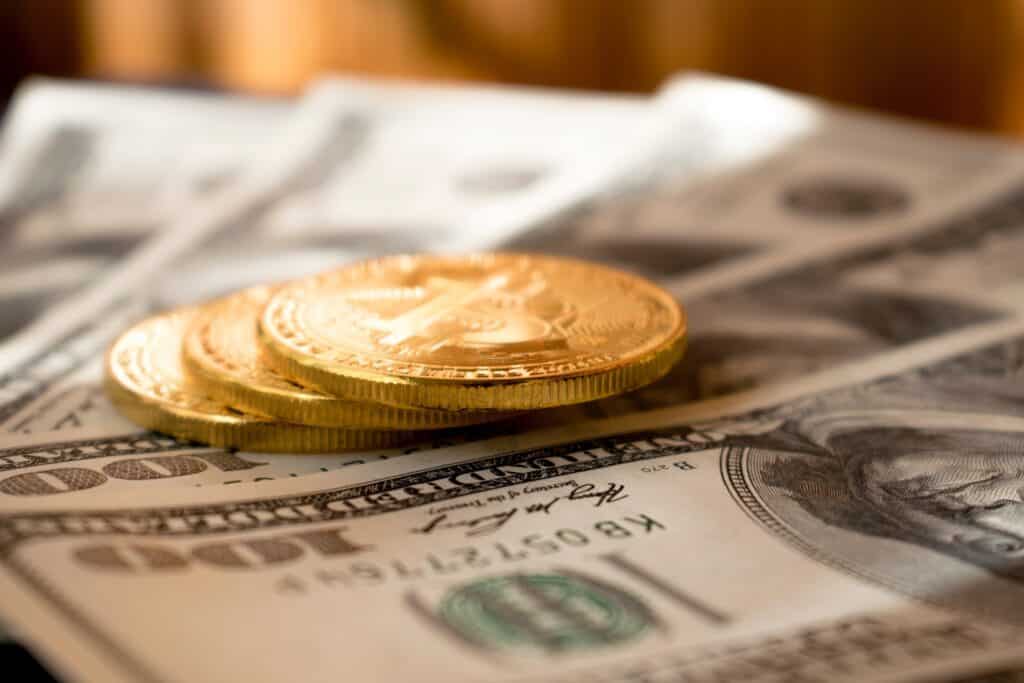 Image Source: Dmitry Demidko on Unsplash
10. Become a Freelancer
Similar to starting a side hustle, becoming a freelancer is a method of money making that lets you pursue a passion while also building a business.
Although many freelancers end up doing their work full-time, it's also perfect for anyone looking to bring in a few extra bucks.
There are many types of freelancing. You can be a freelance graphic designer, writer, photographer, videographer, model, or even transcriber. The list goes on. And the good news is, pretty much any interest can be turned into a freelancing gig.
However, the type of freelance work you do and how much time you commit to it will ultimately be what determines how much money it makes you.
If you want to get started right away and don't know much about marketing (or simply don't have the time to do it), you can always use platforms like Upwork and Fiverr.
These platforms are quite popular among a variety of freelancers, and it's easy to see why. Instead of having to market yourself, you simply make a profile, offer your services, and wait for clients to find you.
However, the downside to using these platforms is that they take a fee out of your income. Plus, it can be hard to compete with other freelancers in your niche since oftentimes, clients are just looking for who can offer the cheapest gig.
But after using these platforms for a while, you'll start to gather testimonials and loyal clients. Then, you can always raise your rates, move to your own website, and try out marketing techniques for yourself.
11. Invest in Passive Income Opportunities
Instead of trying to make money by working more, why not try making money while working less?
Trading time for money is how most of us earn our incomes, but thanks to passive income opportunities, we can start making more money by investing less time. Sounds like everyone's dream, doesn't it?
Fortunately, finding legitimate ways to make passive income isn't as hard as you might think.
It's as easy as renting out your car, spare room, storage space, or office. You can even rent your house through platforms like Airbnb when you're on vacation.
You can also turn any hobby, interest, skill, or knowledge you have into an online course. In reality, making an online course can be turned into a weekend project. Then, after grinding for two days, you have a shiny new product that's ready to be marketed and sold for years to come.
---
Favorite Ways To Make & Save Cash:
Want to make up to $500 every month in extra cash? Sign up for Survey Junkie now and start earning money from your couch!
Another survey company option that gives you a $5 sign up bonus is Swagbucks. Take your pick or try both!
Another quick way to save money: Use Ibotta to get cashback on your everyday purchases. You can do this by browsing offers available on their website or even submitting receipts of previous purchases. (+ you get a welcome bonus of $20 when you create an account)
Lastly, try saving the money you are spending without even thinking about it- reduce your recurring monthly spend on bills.
BillShark negotiates better deals for your cable, phone bill, home security, etc. The service is free to sign up for. You only pay if they manage to lower your bills and the cost is a one-time fee of 40% of savings
---
12. Monetize a Blog, YouTube Channel, or Podcast
Believe it or not, running a blog, YouTube channel, or a podcast is a great form of passive income and there are people who make six figures per month doing just that.
And similar to freelancing, any hobby, passion, interest, or knowledge can be transformed into a blog, YouTube channel, or podcast. Better yet, you can do more than one!
Starting a YouTube channel is essentially the visual version of blogging. So if you prefer talking and being in front of a camera, YouTube is likely the route for you. But if you love to write, blogging is right up your alley.
The way you make money from these assets are primarily through:
Ad revenue — allowing ads to be displayed on your blog or played at certain points of your video or podcast.
Affiliate marketing — linking to someone else's product, then receiving commission for each purchase.
Sponsorships — promoting a product or service by featuring it in a video on YouTube, podcast episode, or by writing a post about it on a blog.
Your products/services — promoting your own products and/or services through YouTube, podcasting, or your blog.
If you choose to start one of these three journeys, keep in mind that it takes time to build. To make money from ads on YouTube, for example, you must have accumulated 1,000 subscribers and 4,000 watch hours before getting monetized.
On a blog, you have to meet Google's standards for being eligible for AdSense. On the bright side, it isn't near as hard as getting monetized on YouTube. Instead, the real challenge is driving enough traffic to your blog for your ad revenue to become profitable.
Finally, if you prefer talking to writing but are a bit camera shy, you can always start a podcast.
13. Get Paid to Write
If the idea of blogging piques your interest, but you don't want to wait for months—or, potentially years—to earn money, there's an alternative.
Writing is quite a lucrative skill in 2021, from blogging to SEO copywriting. But the fastest way to start making some spare change from your work is by publishing it on platforms that pay you for each piece.
Medium, News Break, and Vocal Media are three prime examples of sites that pay writers.
For example, anyone can start an account on Medium.com, which means you can start writing instantly without waiting to be accepted. After starting an account, you can join the partner program, which you must do if you want to get paid for your work.
Unlike YouTube, making money on Medium has nothing to do with follower count. So even if you have zero followers, you can hit the jackpot.
Instead, you're paid according to how many "reads"—which are basically views—your piece gets.
If someone who has a $5 per month Medium membership reads your piece, you automatically receive a percentage of their $5 fee.
Plus, Medium pays writers once a month, which gives you plenty of time to publish new pieces and tally up the reads.
The Key to Doubling $5,000 Is Creativity and Consistency
There's an infinite amount of ways you can double $5,000—from investing it in order to make passive income to funding the start of a new business.
Making more money can be as simple as identifying your passion and discovering ways to make it lucrative. And in the digital era of the 21st century, practically any topic can be made insanely profitable.
Don't let your $5,000 slowly drain from your bank account. Figure out how it can reel in more.