9 Awesome Ways to Get Free Internet at Home and in Public Legally
Enjoying free internet at home or anywhere in public isn't as difficult as you think. If anything, most towns today offer free Wi-fi. You can literally step into a public spot such as a cafe, local library, or local food joint and enjoy unlimited internet access at no cost.
In today's tech-savvy society, having access to high-speed internet is a huge necessity. Whether you're connecting with your loved ones, working from home, or completing assignments, it's critical to stay online.
Since you've searched your way to this post, we'll assume that you've made a smart decision to save big on internet costs.
As costs keep going up thanks to inflation, wages are struggling to catch up which means every chance you get to save money is an opportunity worth exploring.
Did you know that according to this inflation calculator, (at the writing) something that cost $100 in 1913 would now cost $2,697 in 2021?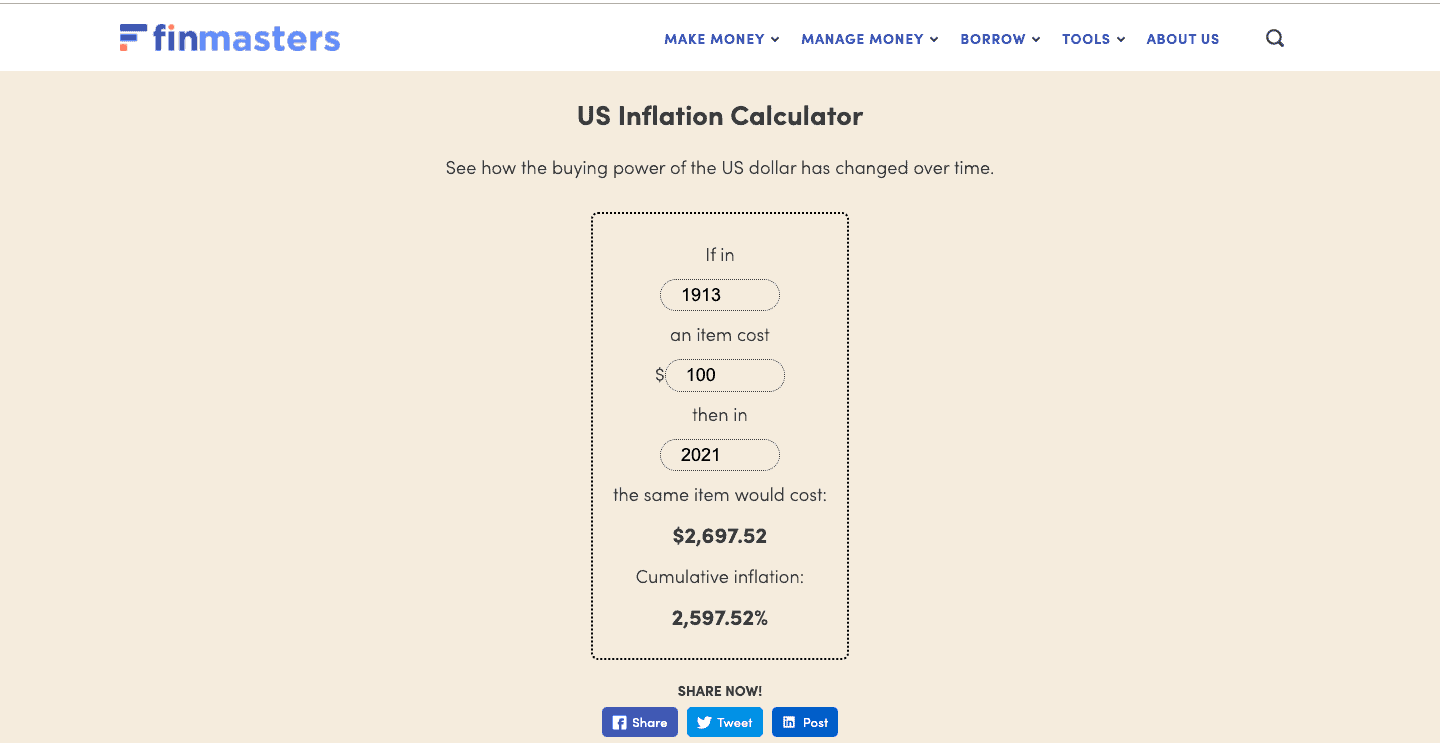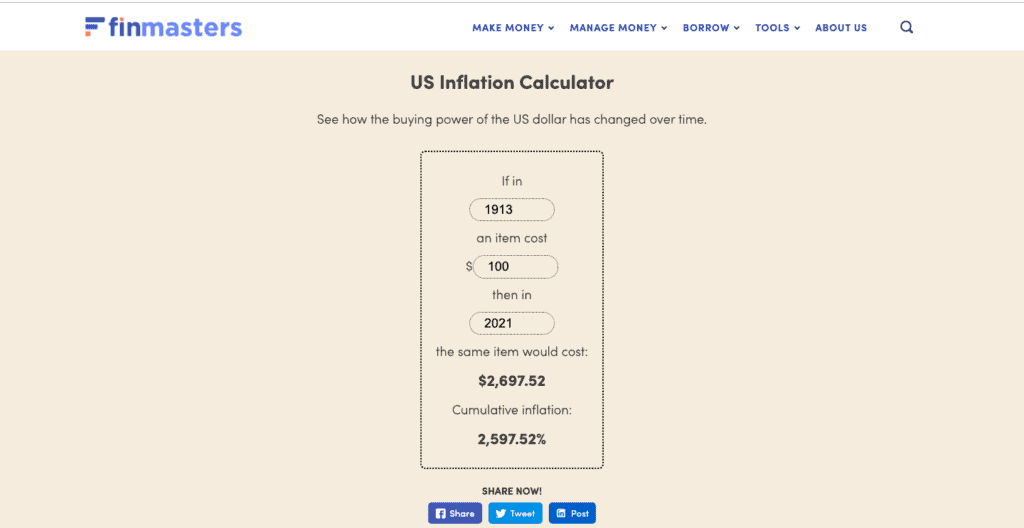 This is exactly why budgeting and making sure you save pennies when you can is insanely important.
We'll support your well-informed plan by offering you detailed ways to get free internet. By eliminating your internet costs, you also get to set aside money for any financial goals you may have.
Free or cheap internet can work out for you only if you know where or how to access it. Keep reading to understand how to save money on home internet and still stay connected to the worldwide web every month. You don't need to worry about getting on the wrong side of the law. All the nine tips provided above are one hundred percent legal and highly effective!
Let's get straight to it, shall we?
This post may contain affiliate links. You can read the full disclosure here.
9 Ways to Access the Internet for free at Home or In Public
What could be better than having access to free internet at home without paying a dime? Well, nothing really. That's why we've rounded up these nine ways to get free internet. This is especially useful if you are looking for internet for a low-income family that is trying to cut corners where they can.
It's worth noting that these methods will be super helpful if you often browse for more than 10 hours per month: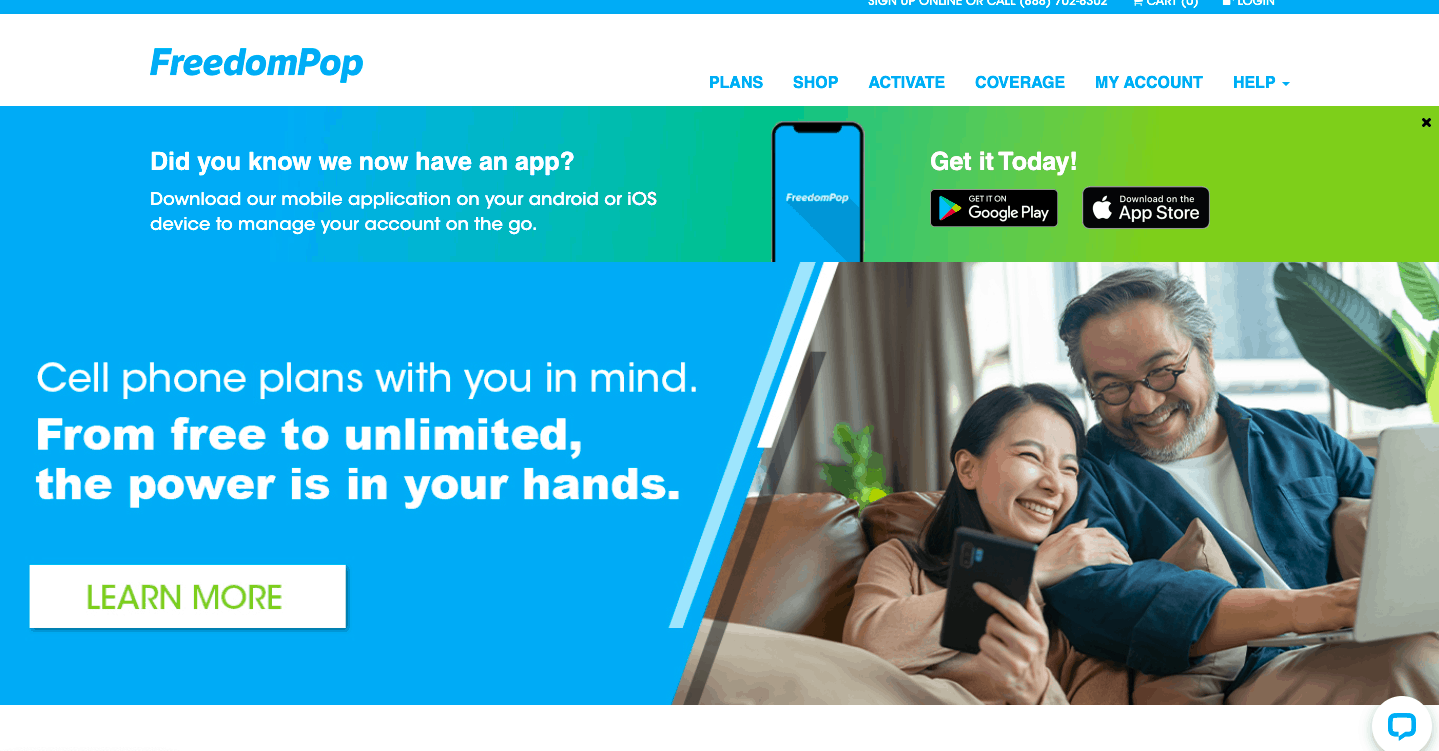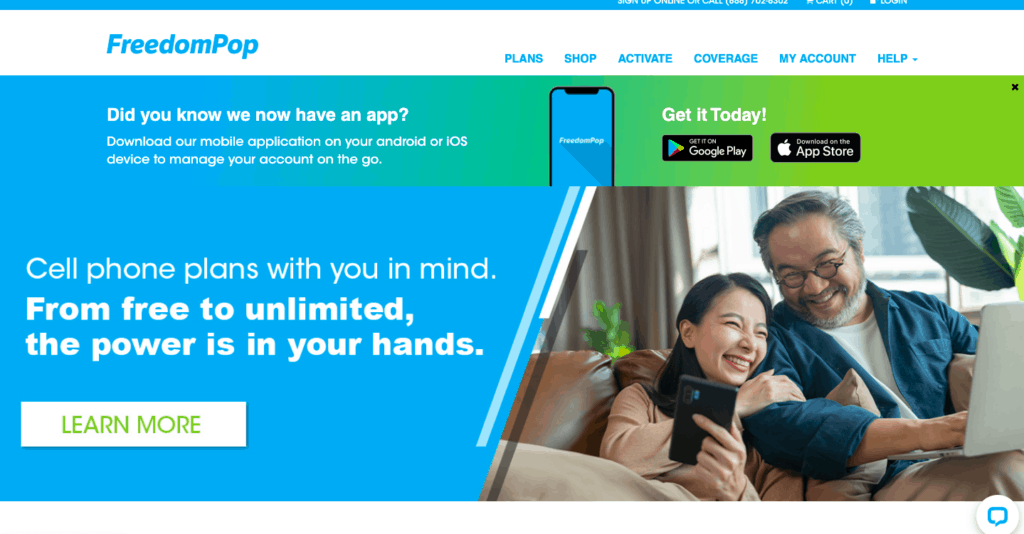 #1 Freedompop for Free Internet Connection
Freedompop is an internet service provider (ISP) that offers free internet services. The idea is you only pay $10 for the sim card and sign up for the freemium plan online which includes unlimited WiFi calling, 10 text messages,10 cellular minutes, and 25MB of LTE data- not much but it is free.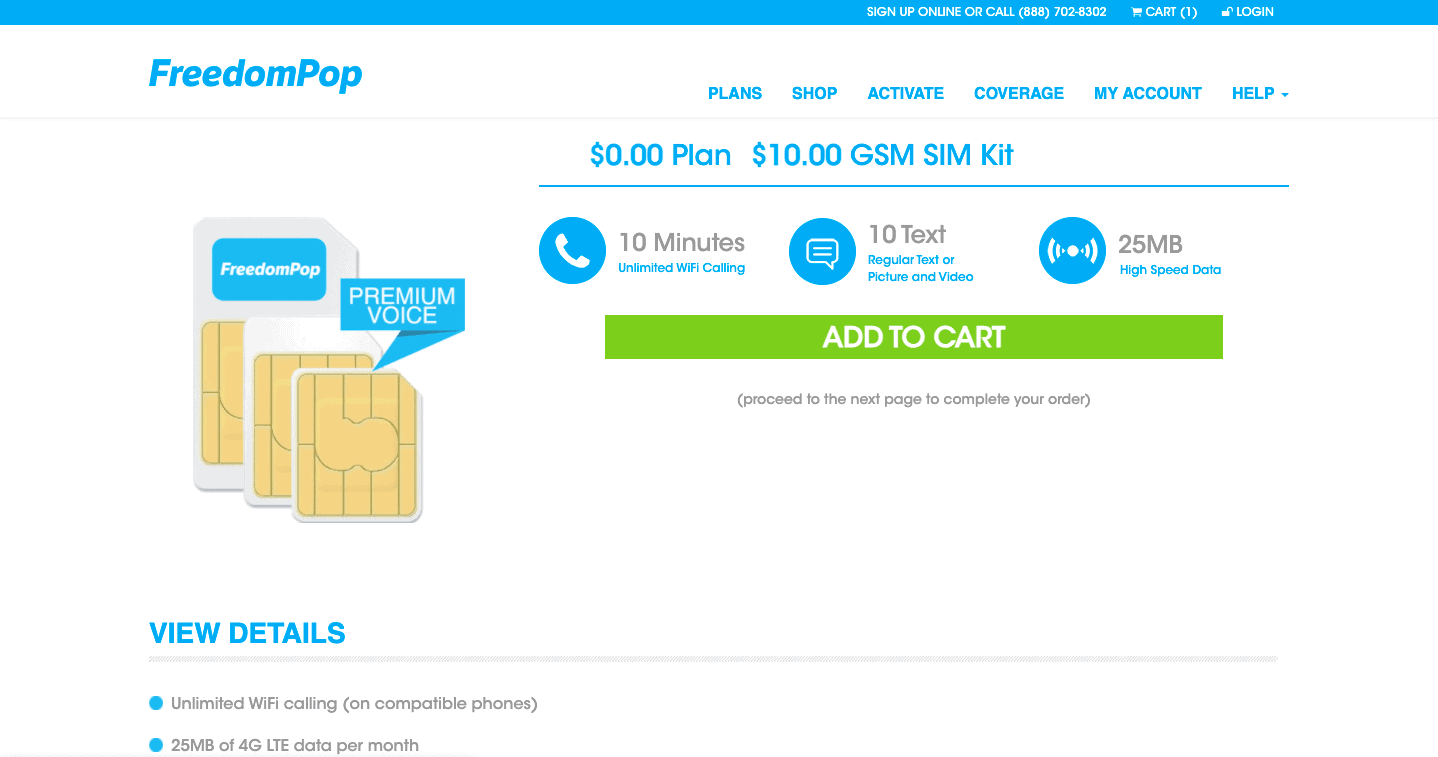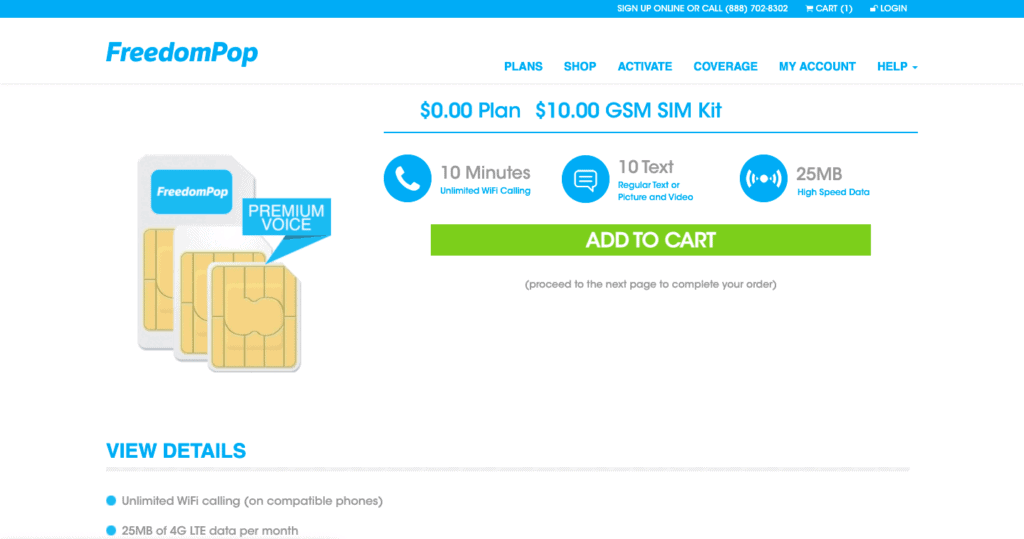 While FreedomPop offers SIM cards that work perfectly with GSM unlocked iOS or Android devices, they also offer GSM iPhones. You can visit their website to check out the products they have on sale. If you buy a phone off of their site, they offer 6 months of 250 minutes, unlimited texts, and 1 GB of data free (at the time of writing). This could also help you save a few bucks after which you could go for their freemium plan.
This free plan will serve you well if you're not one to splurge on monthly data or if you only want wifi calling/ messaging. However, some of the negatives that we have to mention would be:
25 MB is not much. Once you tip over their free offerings, you are charged $8 for 500MB extra along with optionable data add-ons that you can choose to buy.
You have to manually renew your plan every month on their site.
FreedomPop is a Mobile Virtual Network Operator (MVNO) which means they do not have their own network but rather they use the bandwidth/ signal from other networks to provide their service. This is good news because it means data is mostly of good quality. Unfortunatley, there is also a problem with data deprioritization. This means that in very crowded areas, your data might slow down because Verizon or AT&T (the large carriers they piggyback on) will obviously prioritize the higher-paying customers who have a plan directly with them.
FreedomPop does not offer family plans like some of their competitors do. Their parent company RedPocket does offer family plans but they are honestly not that great. If you are interested in family plans, the major players like Verizon, AT&T, and T-Mobile are probably your best bets. Visible is another option that also offers party plans which are very much like family plans.
Data can be unnecessarily expensive with FreedomPop. If you use a lot of data (which most people do these days), going for an option like Mint would make more sense. For people who rely on data more than minutes/ texting, their plans make much more sense: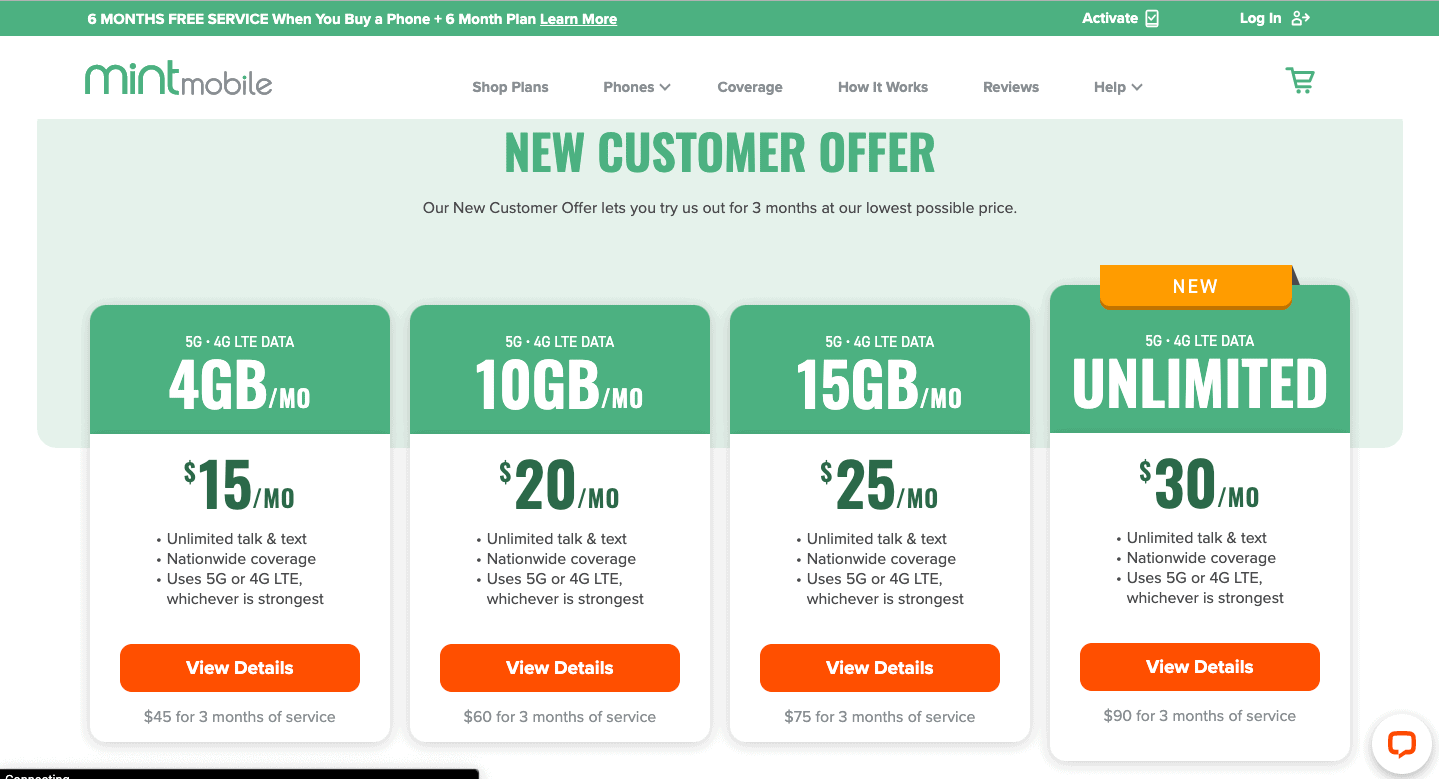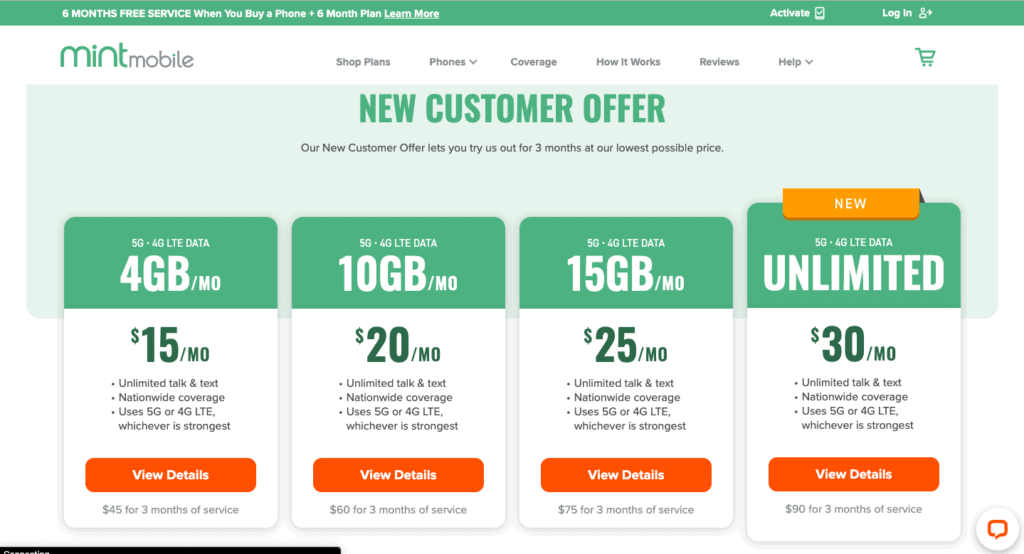 If you would prefer to save money and just want the basics, this plan could work for you. If you want slightly more data to play around with, you could select a pretty cheap $15 plan like the one below: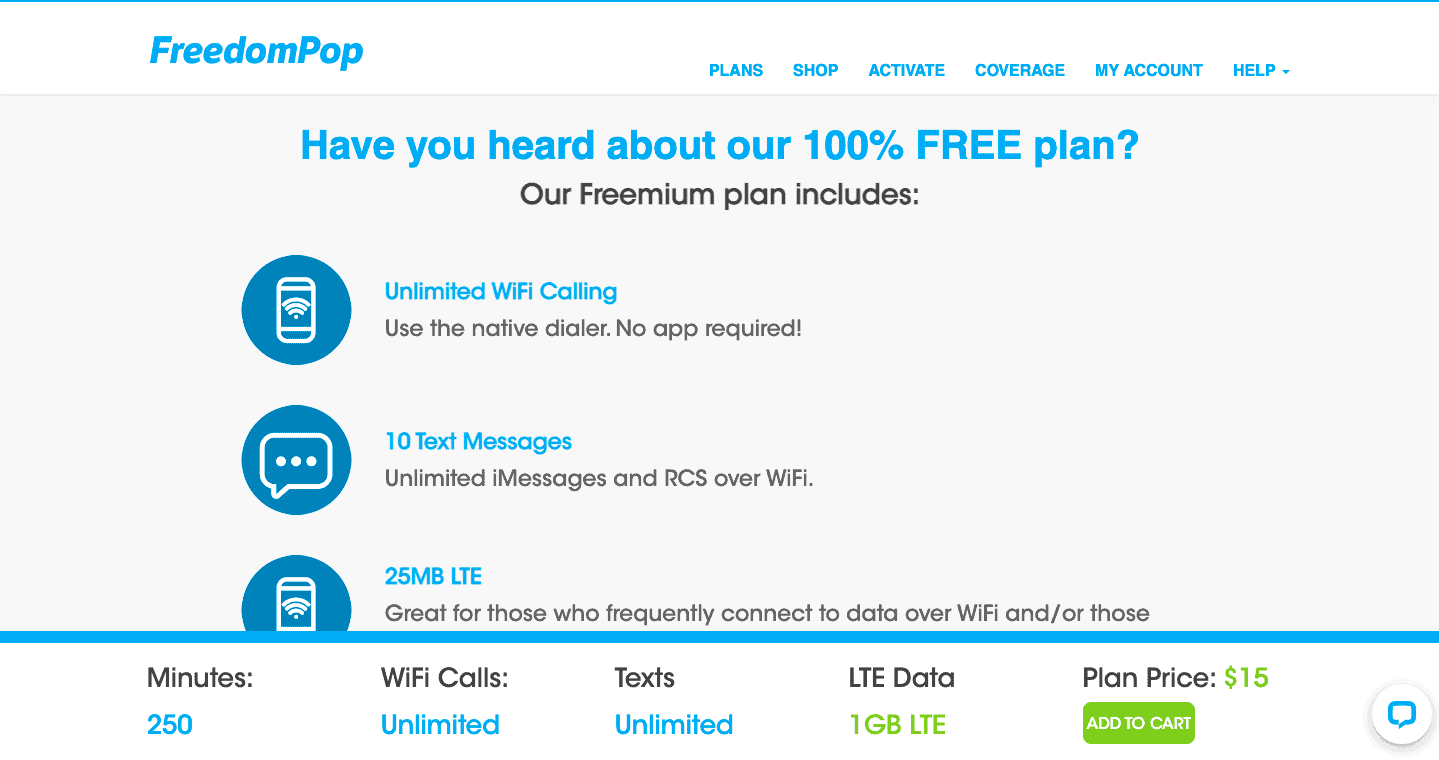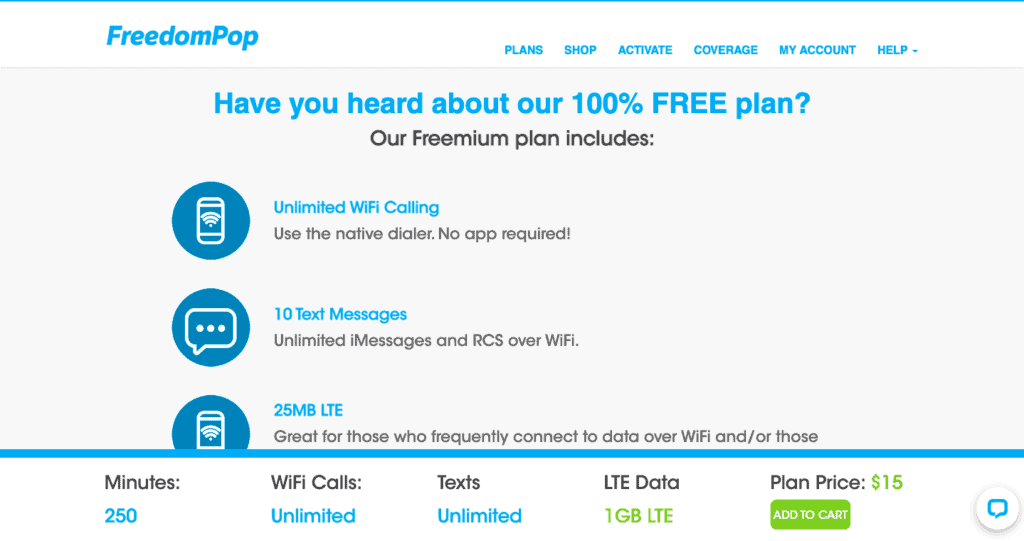 With that $15 plan, you can get 1 GB of data and 250 minutes of calling time. Once you sign up for the plan, your sim card is delivered to your house and you can activate it online.
If you are willing to spend some cash but just want to spend less than the much higher amounts you need to pay to the likes of Verizon and T-Mobile, you could also go for one of their customizable plans.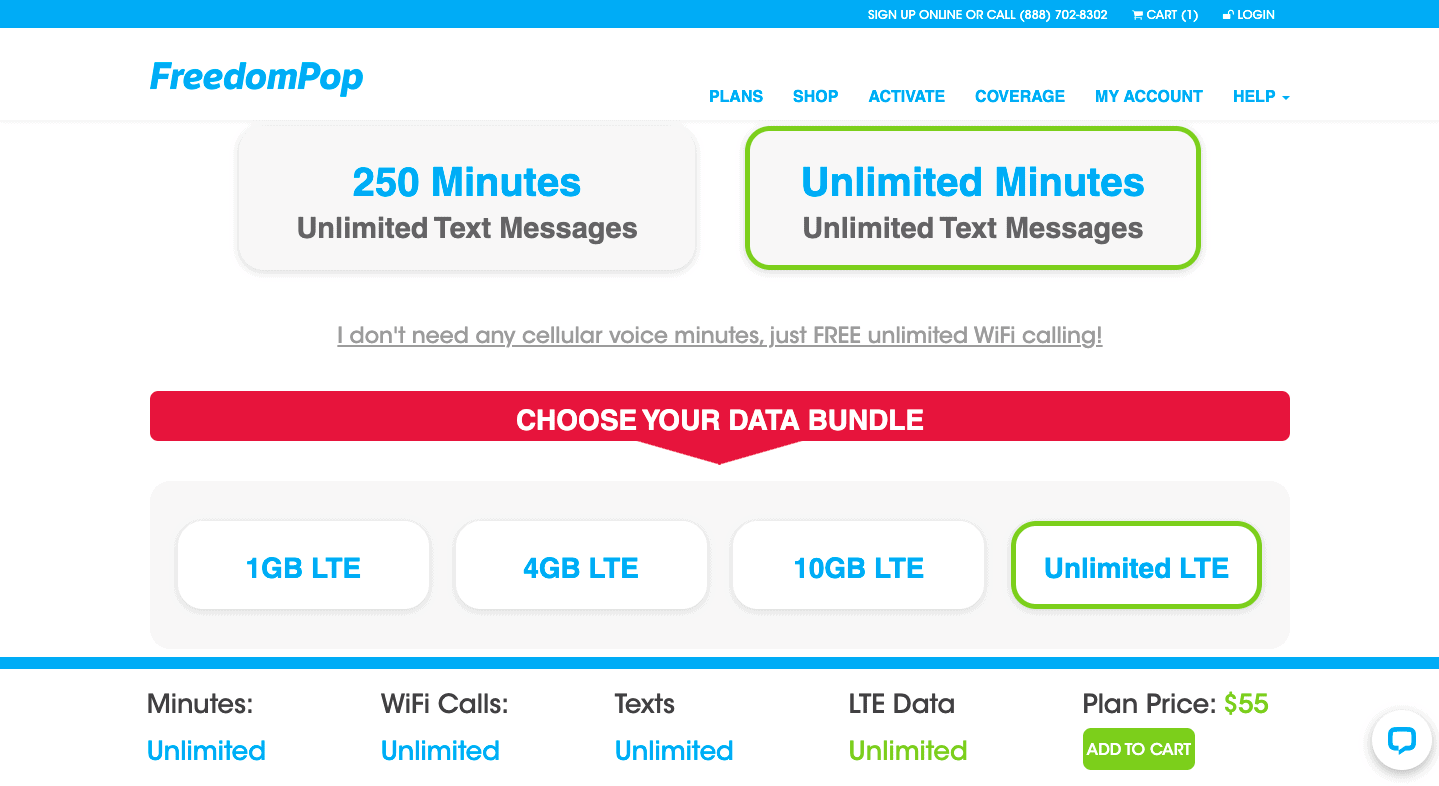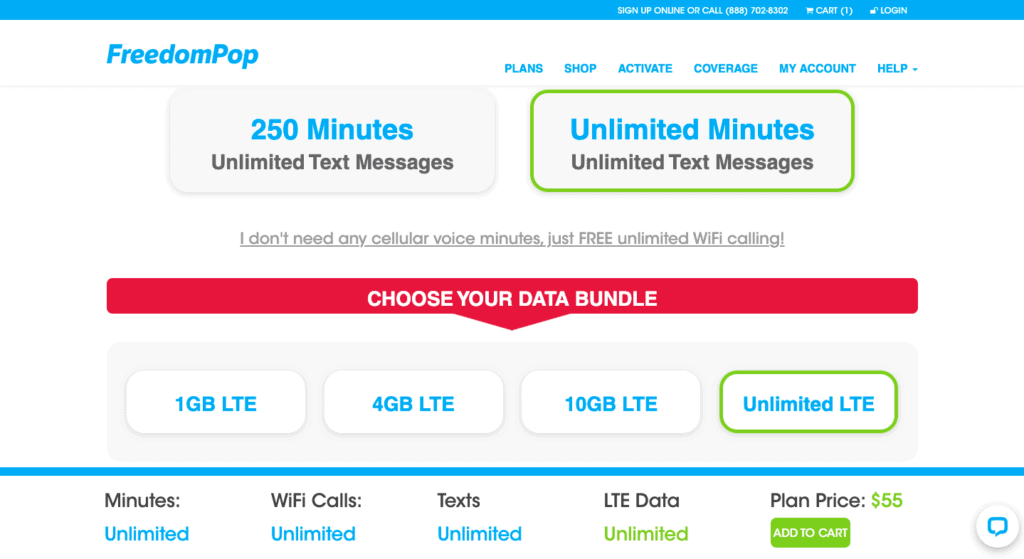 However, the 'everything unlimited' plan is a little on the high side so again an option like Mint would be a better bet if you need data more than anything else but even a 4GB plan with unlimited texting and 250 minutes would do the trick for most people and that comes to just $23.
Apart from Mint being the best-priced unlimited plan, Tello is another option for you if you want well-priced unlimited data.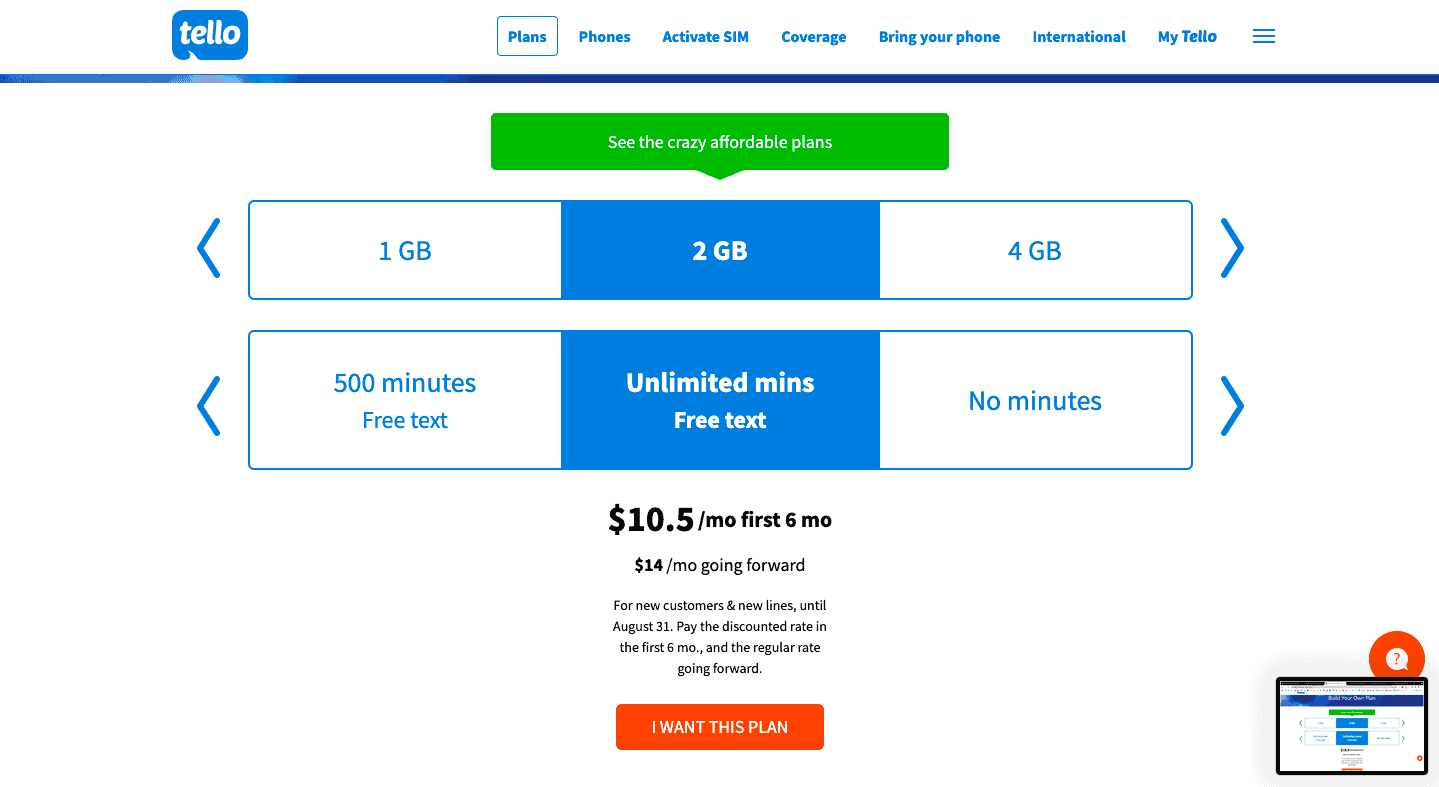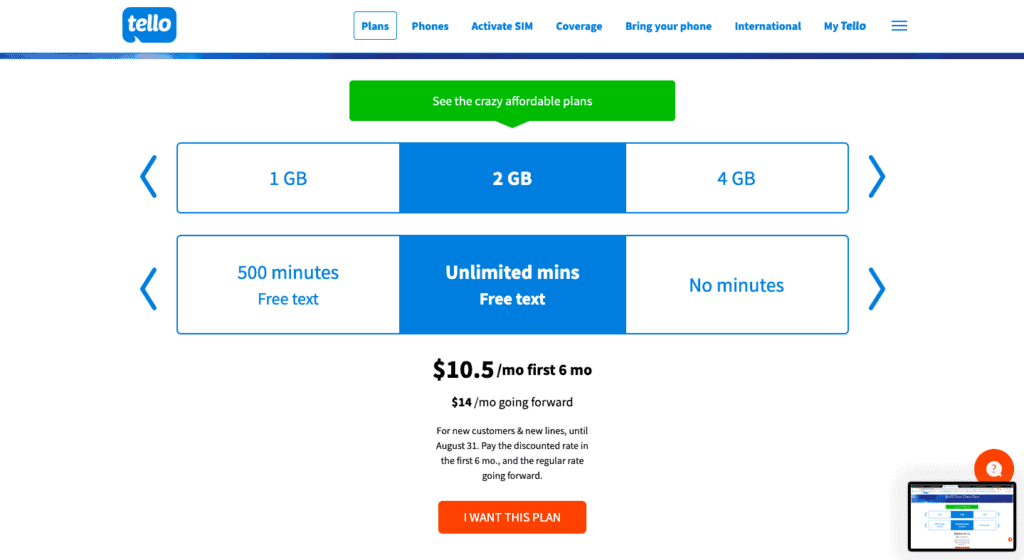 Other free options:
TextNow: This company works very similarly to FreedomPop with their free plan. They piggyback on Sprint's signal to offer cheaper prices and their free plan includes free unlimited text and talk but you have to listen to ads which is basically how they afford to give you the free text and talk. This means video ads before and after your call as well as ads within their own app. You only have to pay $10 for the sim card if you wanna go for this option.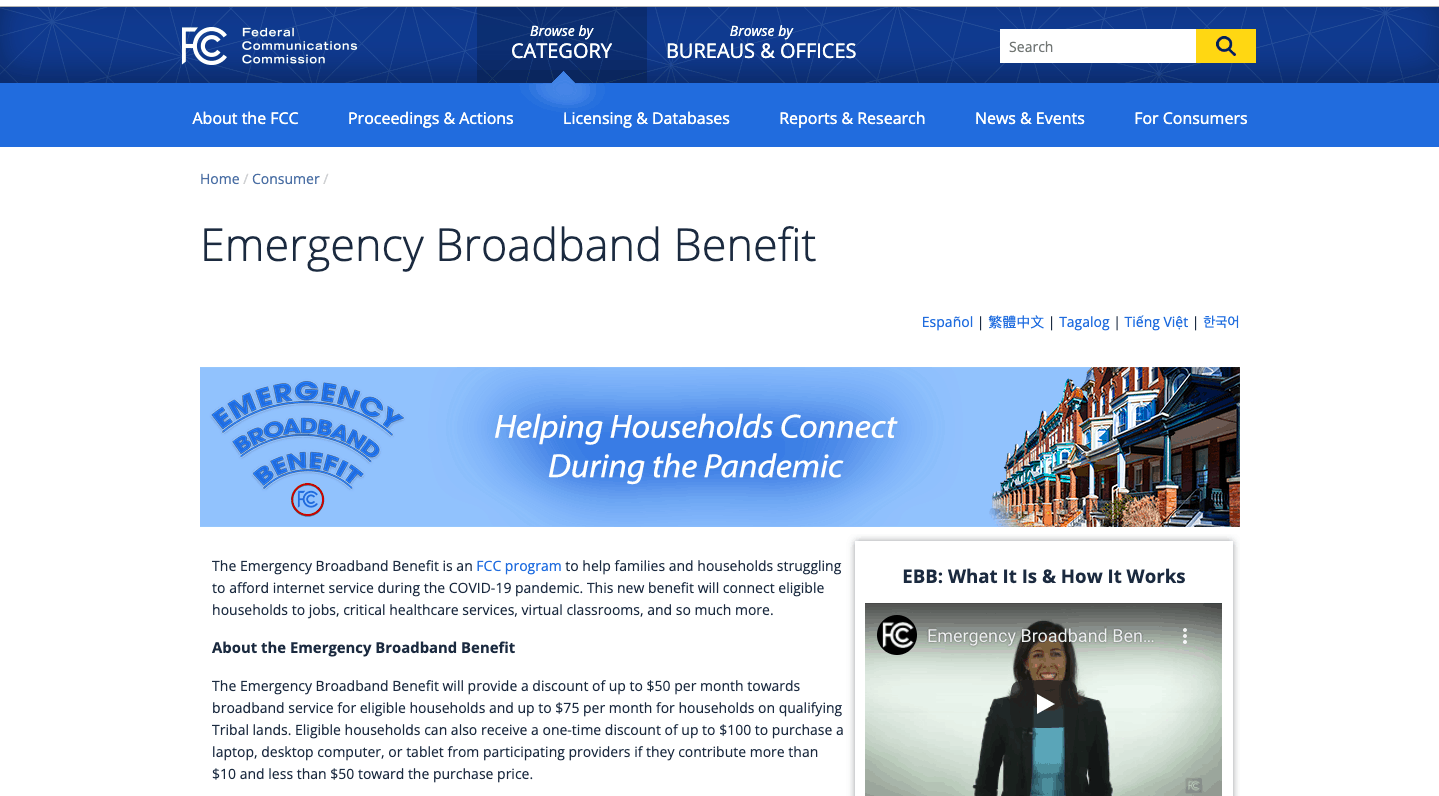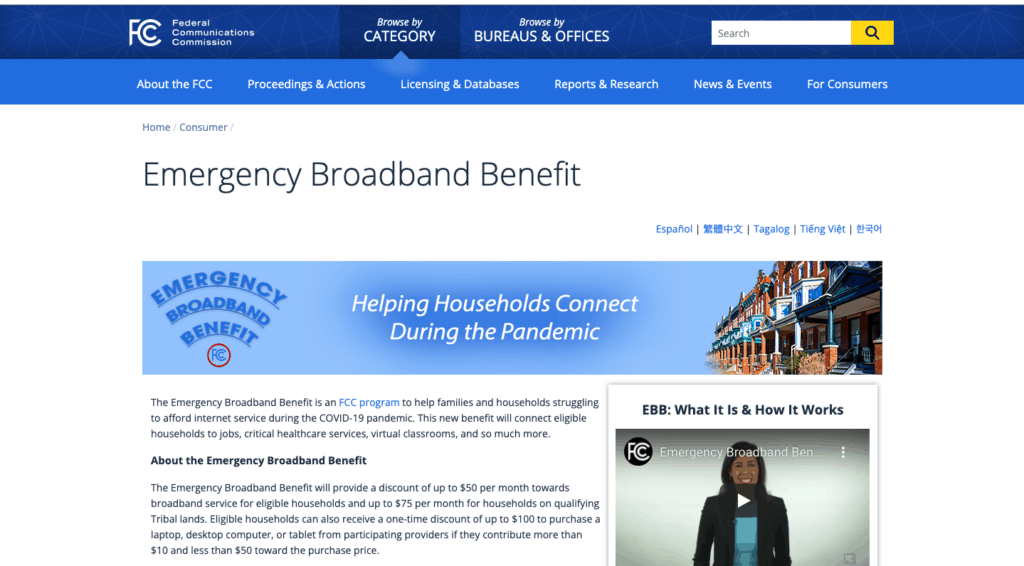 The FCC (Federal Communications Commission) has partnered with the government through EveryoneOn.Org to develop a high-speed internet program known as Connect to Compete.
This program aims to make their free internet services or subsidized pricing available to low-income and disadvantaged households that can't afford internet at home depending on how much they make per year.
The best part about this program is its strong emphasis on the reality that all students need to have fast, reliable home internet if they're going to compete against each other on an equal level.
EveryoneOn.Org seeks to connect homes and schools alike with free public wifi. Using free internet with Everyone.Org isn't an option for everyone, though. You need to qualify first.
To qualify for their services, you need to enter your zip code on their website and find out what offers are available in your area. You might also qualify for certain device offers that help you get about $100 in aid to buy a laptop or PC purchase. Once you put your zip code in, you will see a bunch of options come up that you could take a look at: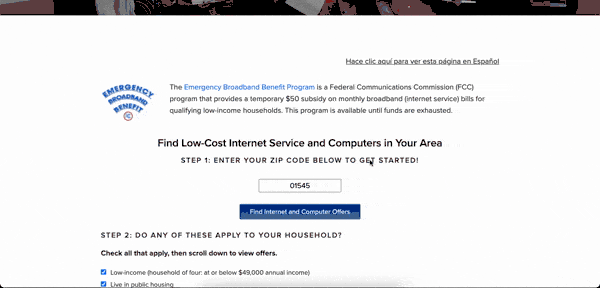 They also have other low-cost offerings you could take a look at that start at as low as $10 per month. You can see if you are eligible by clicking the link above.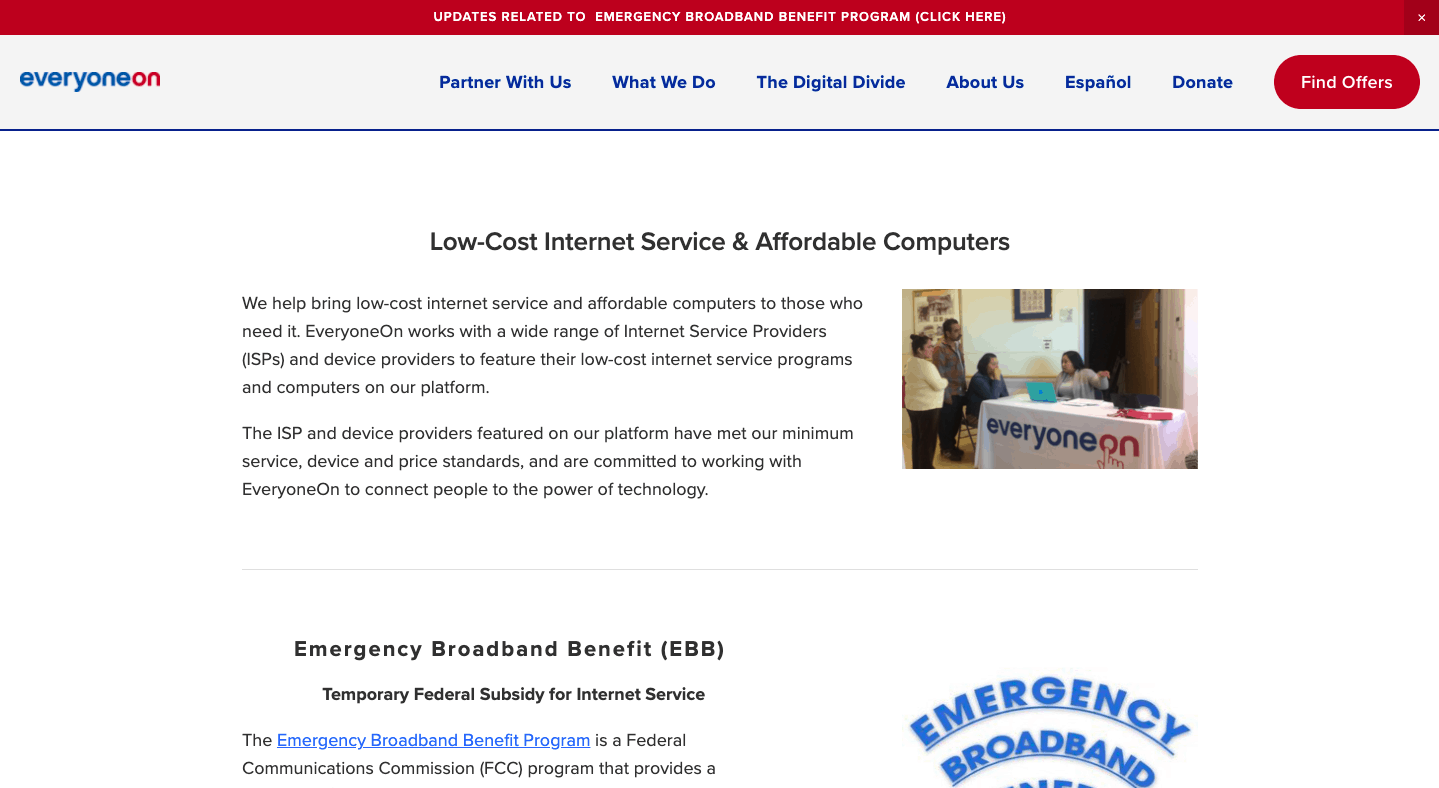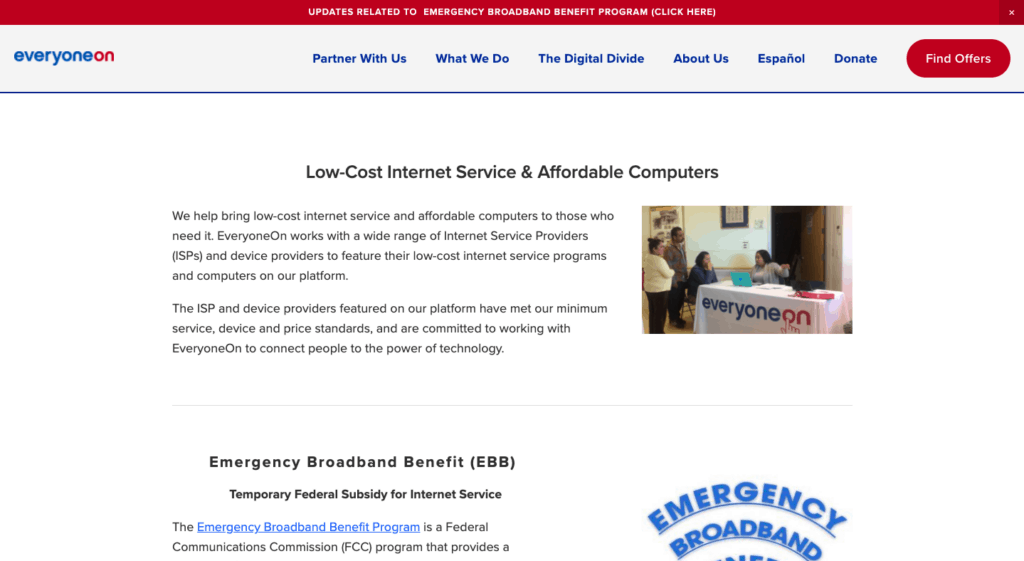 #3 Communicate with your Service Provider
Did you know that most internet service providers offer free internet services? You probably didn't know this simply because you've never made any inquiries.
A couple of internet service providers have discounted data plans which are more affordable compared to what you're paying for at the moment. This kind of low-cost internet comes with faster browsing speeds, which is most suitable for streamers.
Before you agree to free internet service from your internet provider, ensure they address all your queries, and you explore all other available options.
If you bundle extra services such as cable, phone, and internet, you have a higher chance of enjoying free internet. Bundling more than one service, in most cases, earns you a free internet service for at least one year.
Upon expiry of this one-year service, you can move on to other internet services and find out what they have to offer.
#4 Wi-Fi Free Spot
Look for areas with the 'Wi-Fi Free Spot' logo. It's meant to help you identify national and regional enterprises within your residential area that offers Wifi at no extra cost to you.
This site comprises a directory that points you to the nearest Wifi locations based on where you live.
If you're always on the go and need to be constantly connected to the internet, this service may be a practical solution. The internet is a great way to connect with your school or place of work, or even in a lot of cases- make money online which is why seeking out these locations may be a good idea if you want to save a few pennies.
Most libraries nowadays are also equipped with wifi-dependent electronics such as laptops or computers that boost your chances of enjoying free internet access.
Most fast-food joints and coffee places nowadays also have wi-fi hotspots. Although you may need to buy something from them to get access, it's worth the cost if you need to use their internet urgently.
#5 Ask for Free Internet from Your Neighbors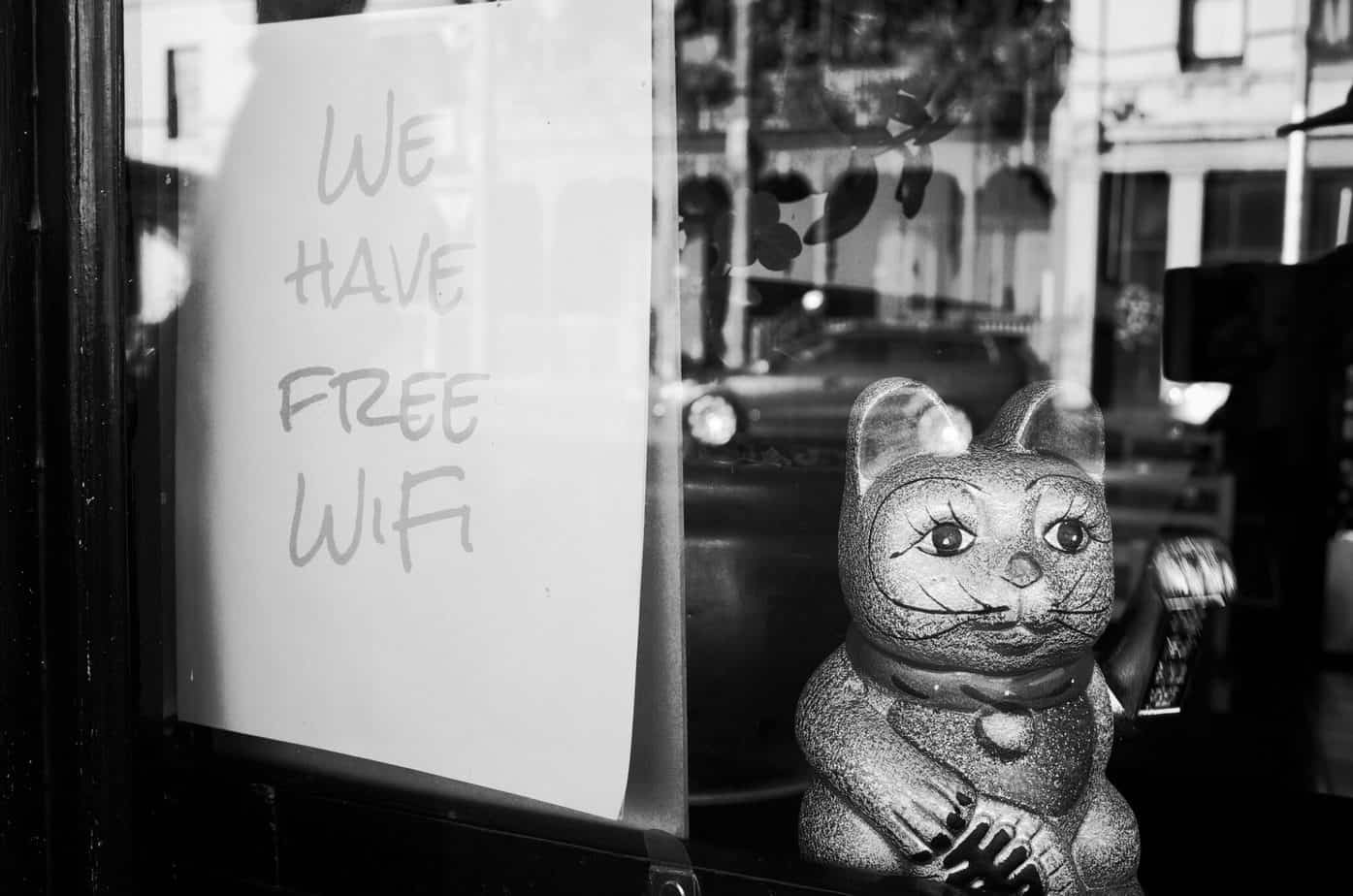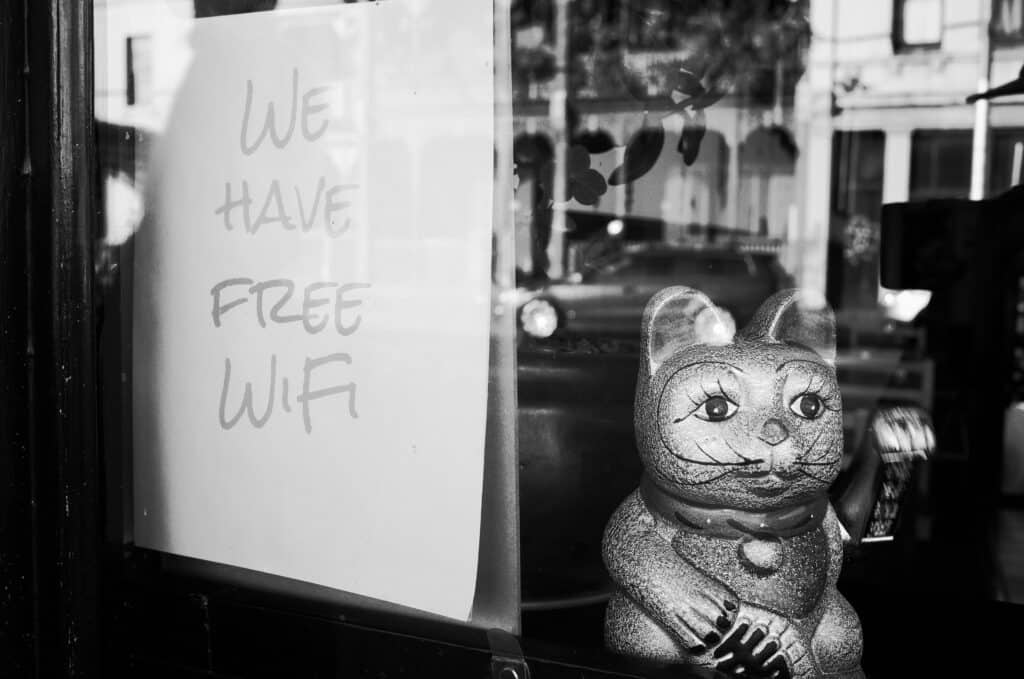 Well, not all your neighbors… just the ones you're closest to. They may be willing to share their wifi password.
If they're unwilling to give an ear to your predicament, don't throw in the towel just yet. Offer them a service in exchange for their internet. If you can't give them money, there must be other ways to reciprocate their generosity.
You can choose to mow their lawn, clean their windows, wash their car, or any other service that's within your physical ability. The terms and conditions should be favorable to both sides.
When you come to an agreement, assure your neighbor that your password is safe with them. Also, you need to visit secure websites and promise not to do anything morally or legally unacceptable. If possible, draft an amicable agreement and have your neighbor put their signature on it as a show of good faith.
#6 InstaBridge for Wifi Passwords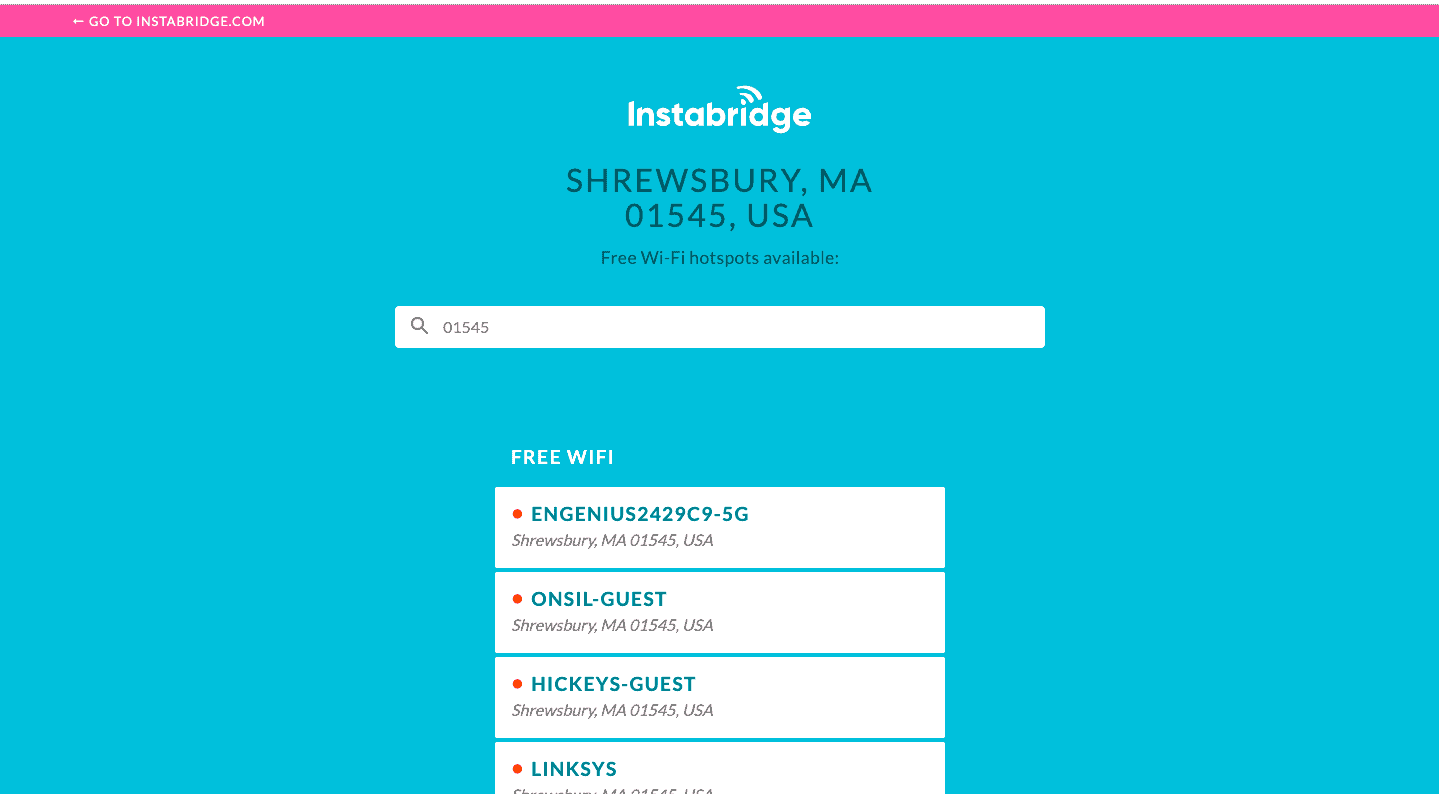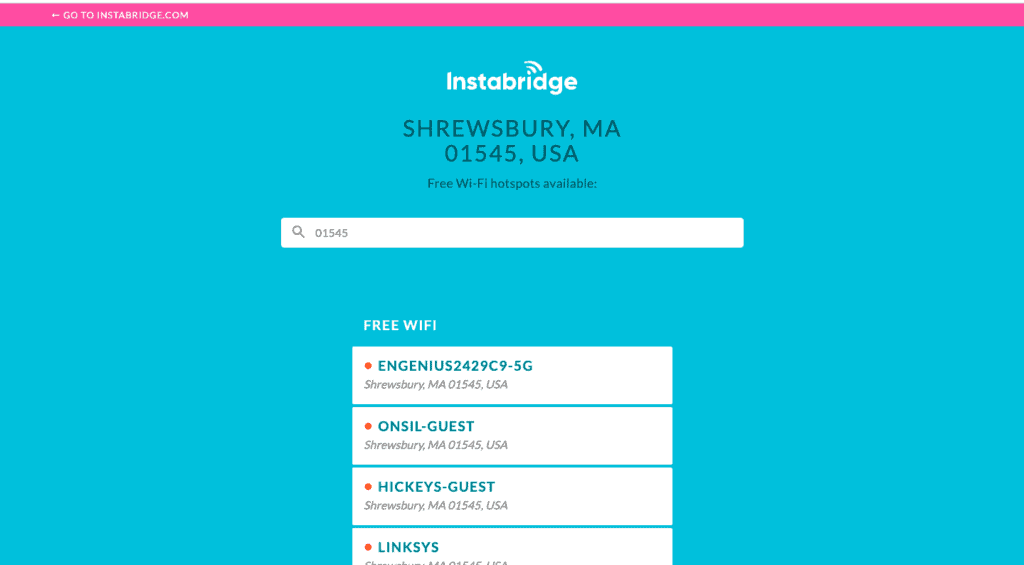 InstaBridge is a phone application that offers users free network and Wifi passwords.
This mobile program was initially developed to offer a seamless way to share your home's network connection with Facebook friends. From there, the idea took off, and it gradually grew to become a large-scale wifi-sharing organization.
InstaBridge helps you to spot the nearest locations where you can gain access to free internet. Other factors that this app helps determine are the internet performance and how far you are from the wifi source.
InstaBridge allows you to list your home as one of the wifi hotspots to your family and friends. This saves them the hustle of having to ask for the password every time they're in or around your area. This will also assist them in finding free internet if they live close by.
#7 Check for a Municipal Wireless Network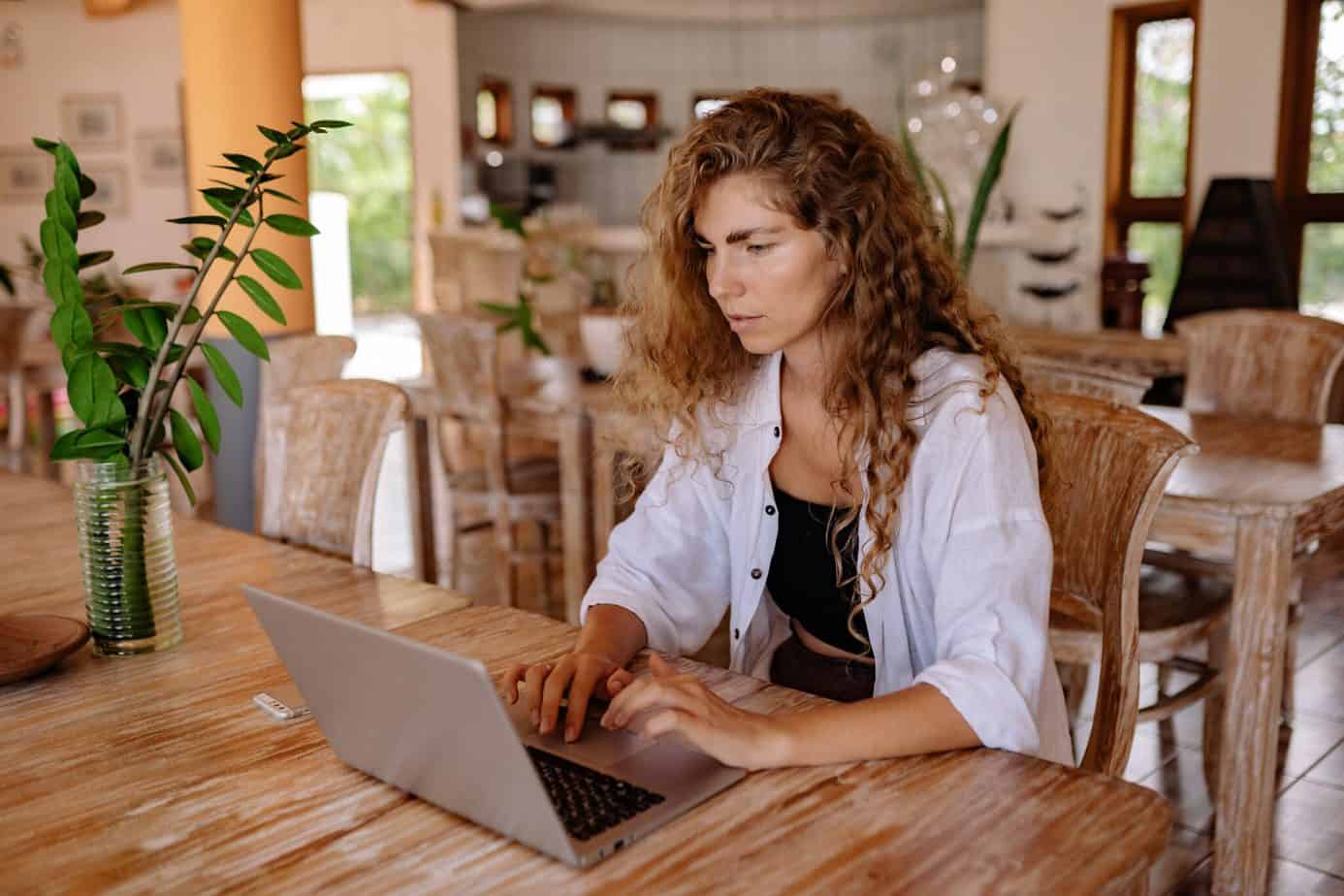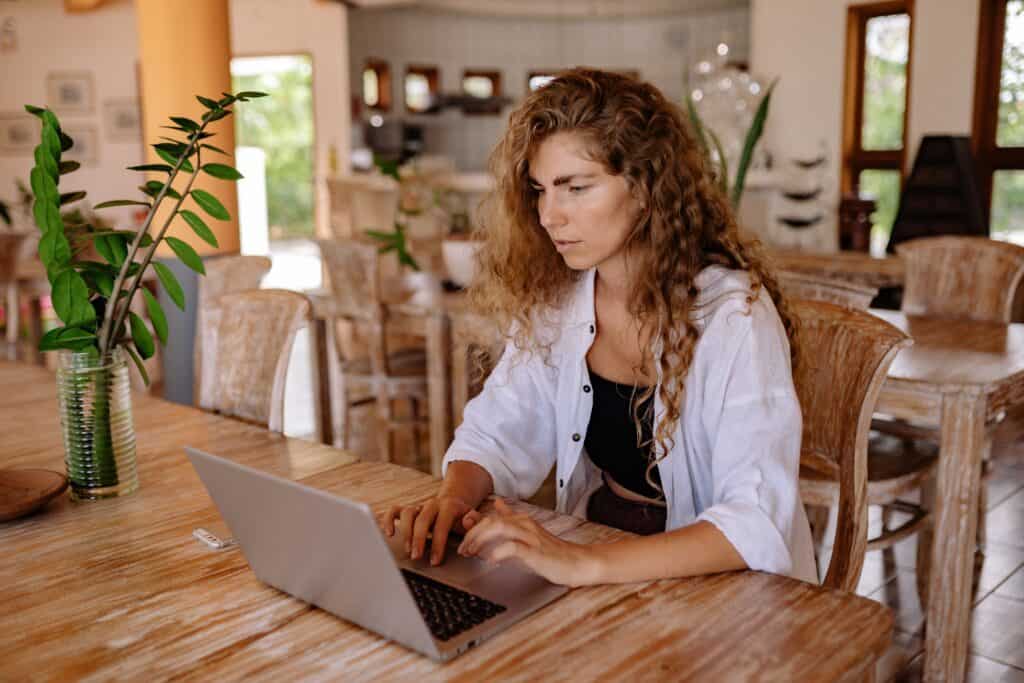 There are plenty of places in the world that serve as free wifi hotspots. These spots are otherwise known as municipal wireless networks. A municipal wireless network is a citywide program that transmits Wifi signals from different organizations and government offices within the city.
These networks are highly essential, especially when it comes to offering fast, unlimited internet access. These are beneficial to the less privileged families and schools.
Unfortunately, municipal wireless networks are most prevalent in popular metropolitan areas. On the flip side, a vast majority of surrounding regions are beginning to take up this ideology.
To find out if there are municipal wireless networks in your locale, check out the list of municipal wireless networks in your area and how strong the internet quality is.
#8 Use Your Phone as a Free Wifi Hotspot
A good number of smartphones today come with the handy tethering feature, commonly known as a 'hotspot.'
The hotspot feature offers the option to connect your internet from your phone to your laptop, tablet, and other wifi devices.
Hotspots serve as routers and provide internet signals using mobile data.
To connect with other devices, you need first to activate your hotspot feature. From there, you can connect to other devices that are within range. The total number of devices your phone can accommodate will depend on its unique set of guidelines, its make, and the battery capacity.
If you want to save money on monthly data, you can extend its usage from the smartphone to your other wifi-enabled devices.
The best part about this is that most internet service providers today offer unlimited wifi hotspot data at very affordable prices. This could save you a ton of cash in the long run if you pay separately for monthly wifi services.
#9 NetZero: Free Dial-Up and Broadband Hotspot
NetZero has been offering free internet services since the early '90s. This low-cost internet service provider offers various options for affordable internet connection in addition to affordable internet monthly plans.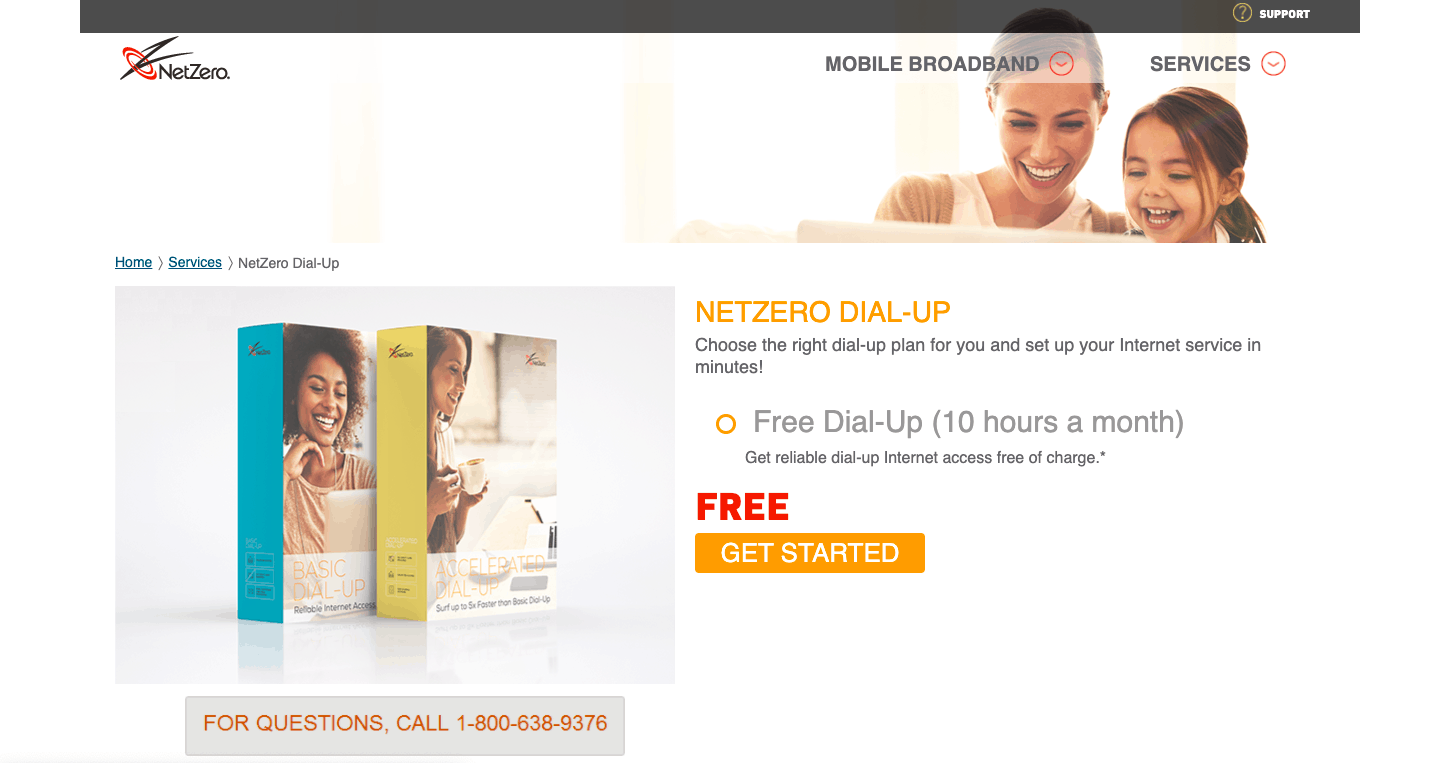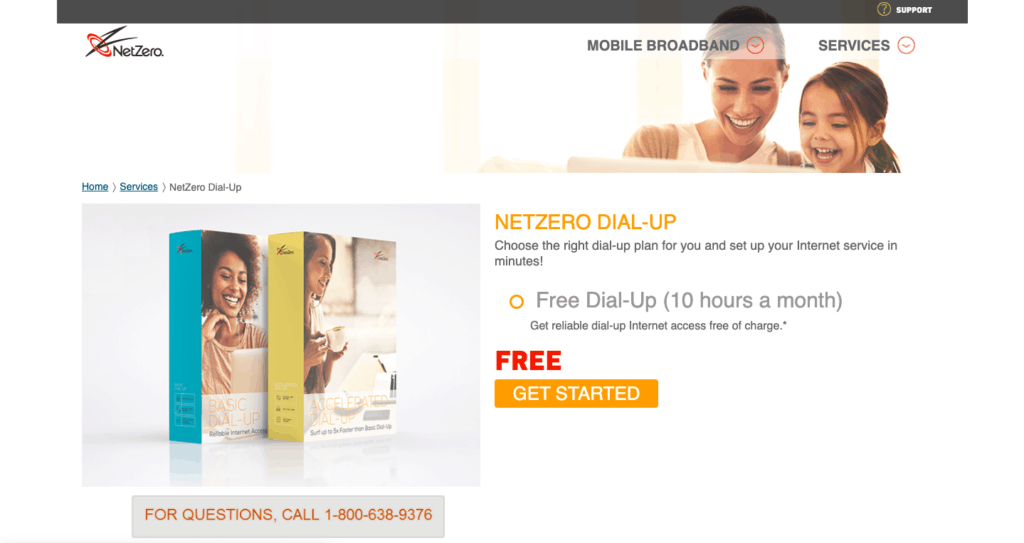 They currently offer 10 hours of free dial-up internet at no charge. This particular plan needs you to have a functional home phone line. You also need to connect a dial-up modem to your computer.
They also offer a couple of affordable data plans for mobile: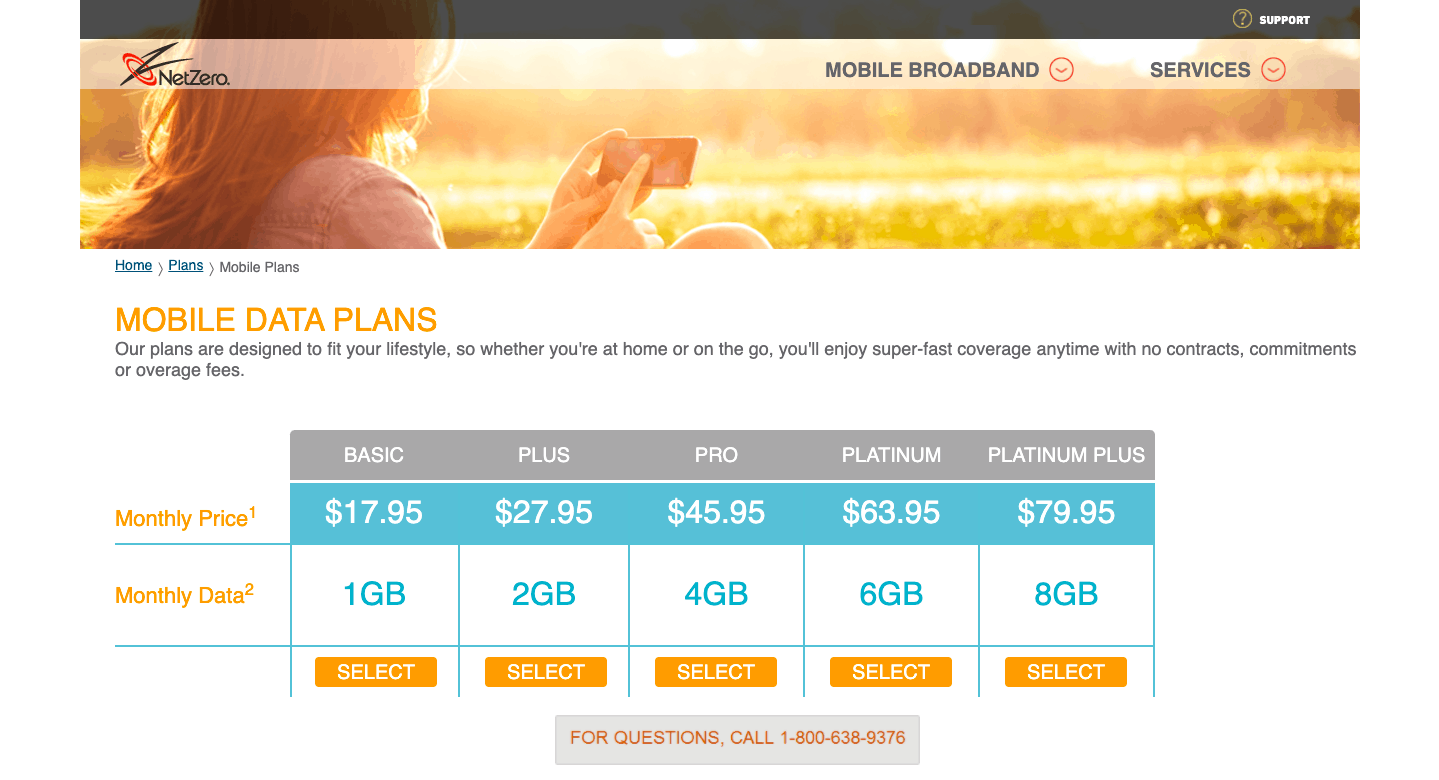 FAQs about free internet
Is it possible to get the internet for free?
Yes, it is. If you pay monthly internet charges, there's a high chance that your ISP operates a vast network of hotspots that you can use for free.
At the same time, you have the option of visiting a public place such as a hotel, retailer, chain restaurant, etc., that offers free internet.
There are also tons of free apps such as Freedompop and InstaBridge you can download to search for free internet around your area.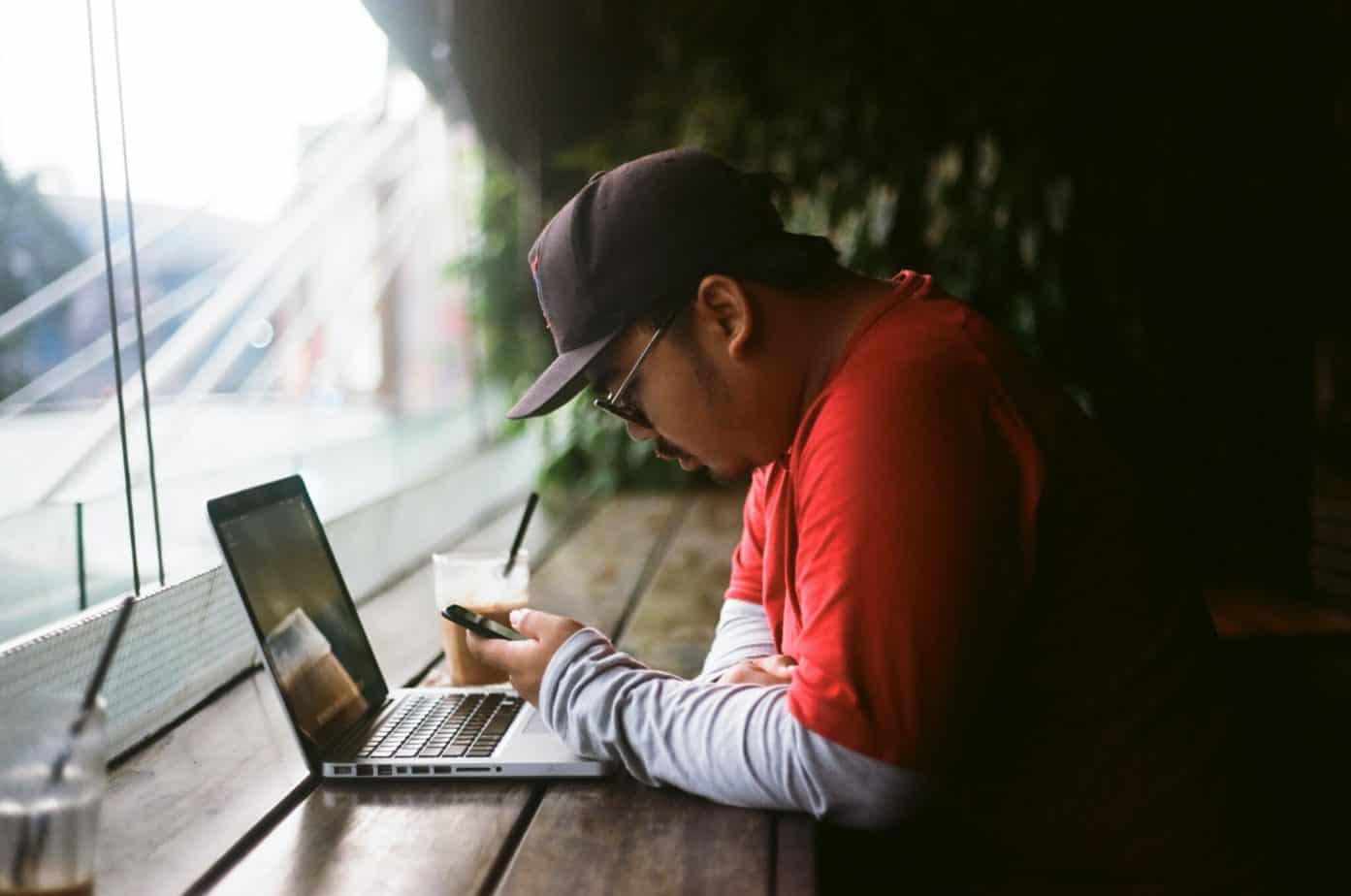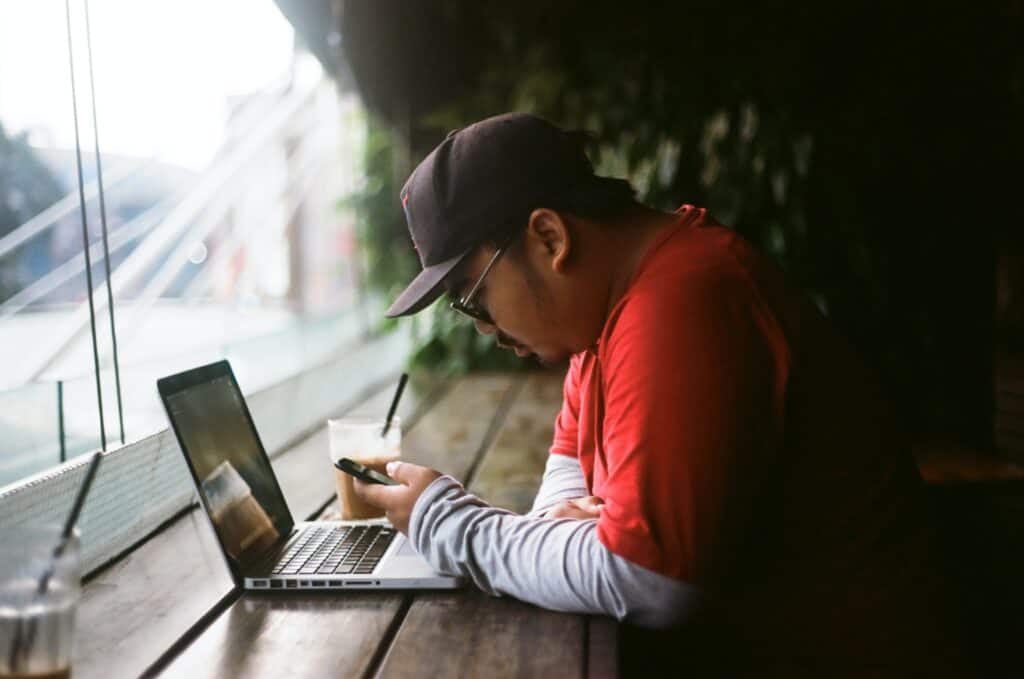 Is free Internet Illegal?
There's nothing illegal about free internet at home, provided you go about it the right way. You can stay safe from prosecution by using the nine methods outlined above.
If you're using the internet from public places, it's advisable first to verify the network. It's possible to be implicated in crimes just by accessing illegitimate connections.
Have a closer look at the network name and ensure it matches the establishment that is connected with the network.
How can I get the internet when I have no service?
If you're not sure how to get free internet, you have a wide variety of options at your disposal. For one, you could choose to use your mobile hotspot. It's one of the best ways to keep your laptop, tablet or smartphone constantly connected to the internet.
Download the InstaBridge app. This application will help you seek out available wifi networks from friends or family and connect to them automatically.
If you have a neighbor with a steady connection, ask them if they would be willing to lend you their wifi password.
How do I get free WiFi without the internet?
A sure way to save money on internet connections is by using a wifi USB dongle. This portable device is cost-friendly and is a more accessible type of hotspot.
Rather than commit to a long-term data plan, simply insert a standard 3G/4G SIM card into your dongle stick.
Because most USB sticks are smaller and lighter than mobile hotspots, they're suited for people who may need strong web connections while traveling.
However, a significant downside to this is the low Wi-Fi speed, signal strength, and connectivity.
Are you looking for ways to manage your money and better your budget? Here is what we recommend:
Swagbucks pays you to take surveys online and is one of my favorite survey websites because of its countless survey options and trustworthiness. They pay you via PayPal or gift cards if you take surveys through their website. You also get a $5 welcome bonus using this link.
CIT Bank offers high yield savings accounts and term CDs that are great for people who are looking to invest their cash and earn interest. One of the reasons they are so famous among savers is because they have one of the nation's top rates- 6x the national average (your typical savings account earns you just 0.09%).
FlexJobs is great if you are looking for remote work opportunities. The team at FlexJobs monitors every job posting to make sure the standard is maintained so you will find well-paying job opportunities and zero scammy ones.
For wise parents with their children's futures in mind, an early tax-advantaged investment account specifically tailored for children is a fantastic idea. Programs such as UNest are designed to help you achieve this goal of
crafting a better future for your children.
Credit Saint is my top pick when it comes to credit repair agencies. It has a 90-day money-back guarantee, an A+ rating from the BBB, affordable pricing and it has also been voted the best credit repair company by consumer advocate. Credit Saint