19 Gift Ideas for New Teen Drivers
Getting your driver's license. As a teenager, it feels like you've finally got your hands on a gift Santa could never bring you. As a parent, it's the refreshing sensation of being relieved of your taxi driver duties.
Whether you felt like your teen couldn't have started running the roads themselves soon enough or the idea scares you to death, it's a milestone for both you and your child.
But while a driver's license might feel like a gift in itself, it's a gift that requires you to keep on giving.
Now that your teen has a license (and maybe even their own car), they need a handful of other items—from a keychain to a new driver survival kit.
According to AAA Foundation for Traffic Safety, drivers in the United States alone made 186 billion driving trips, spent 70 billion hours driving, and drove 2.62 trillion miles. That's a lot of driving—and it demands lots of preparation.
Note: Most of these gifts are available on Amazon. I have linked to what I believe are some good options on Amazon USA but I am sure you could find similar stuff in your country as well.
If you sign up for a Prime account, you could even enjoy fast and free two-day shipping for the items. This is especially useful if you are a last-minute shopper. Prime also offers two-hour delivery for some of their Amazon Now items.
*Some of the links below are affiliate links. You can read my full disclosure here.
19 Best Gifts for New Drivers License Owners
To celebrate the journey—and to ensure everyone stays safe on it—take a look at these 19 popping gifts for new drivers.
1. Car Emergency Kit
This gift idea comes as first priority on the list because that's where your teen's safety is. While your teen might feel invincible, you as a parent run through every worst-case scenario in your head.
Luckily, a car emergency kit will be a gift to both you and your teen.
You can buy pre-made emergency kits on websites like Amazon or make one yourself! Regardless of what you decide, an emergency kit needs a few basic items.
According to the National Safety Council (NSC), emergency supplies you need in every car includes:
Toolkit
Jumper cables
Spare tire
Flashlight (with extra batteries)
Reflective items and bright colors (like triangles and cloth) to make your car more visible
Compass
First aid kit
Non-perishable and high-energy foods
Water
Reflective vest
Phone charger you can use in the car
Duct tape
Fire extinguisher
Rain poncho
Tools and items for winter weather (for example, ice scraper, snow brush, shovel, blanket, etc.)
This is a good option available on Amazon for $25 at the moment (it is discounted almost all the time and this is the current price at the time of writing).
2. Spare Keys
Whether your teen has a car of their own or one of the existing cars becomes a family vehicle, you need a spare key.
While we'd all like to think of ourselves as responsible people, it doesn't ever hurt to be prepared.
Did your teen lock themselves out of their car? Lose the car key somewhere they can't get to? Can't find the key and they're almost late for school?
In these scenarios, a spare key becomes a lifesaver.
3. Old-fashioned Map
In today's digital world, fewer and fewer people are able to read a paper map. A study commissioned by Ordnance Survey reports that only 18% of millennials feel confident using a physical map, and 53% say they'd struggle to get somewhere without using their phone.
While following the voice of Google Maps seems to be a reliable replacement for old-fashioned maps, mobile phones have an Achilles' heel that maps don't—battery life.
In the case your teen is on the road and their phone dies—or they don't have service when they need to Google Map their way home—their ability to read a map will come quite in handy.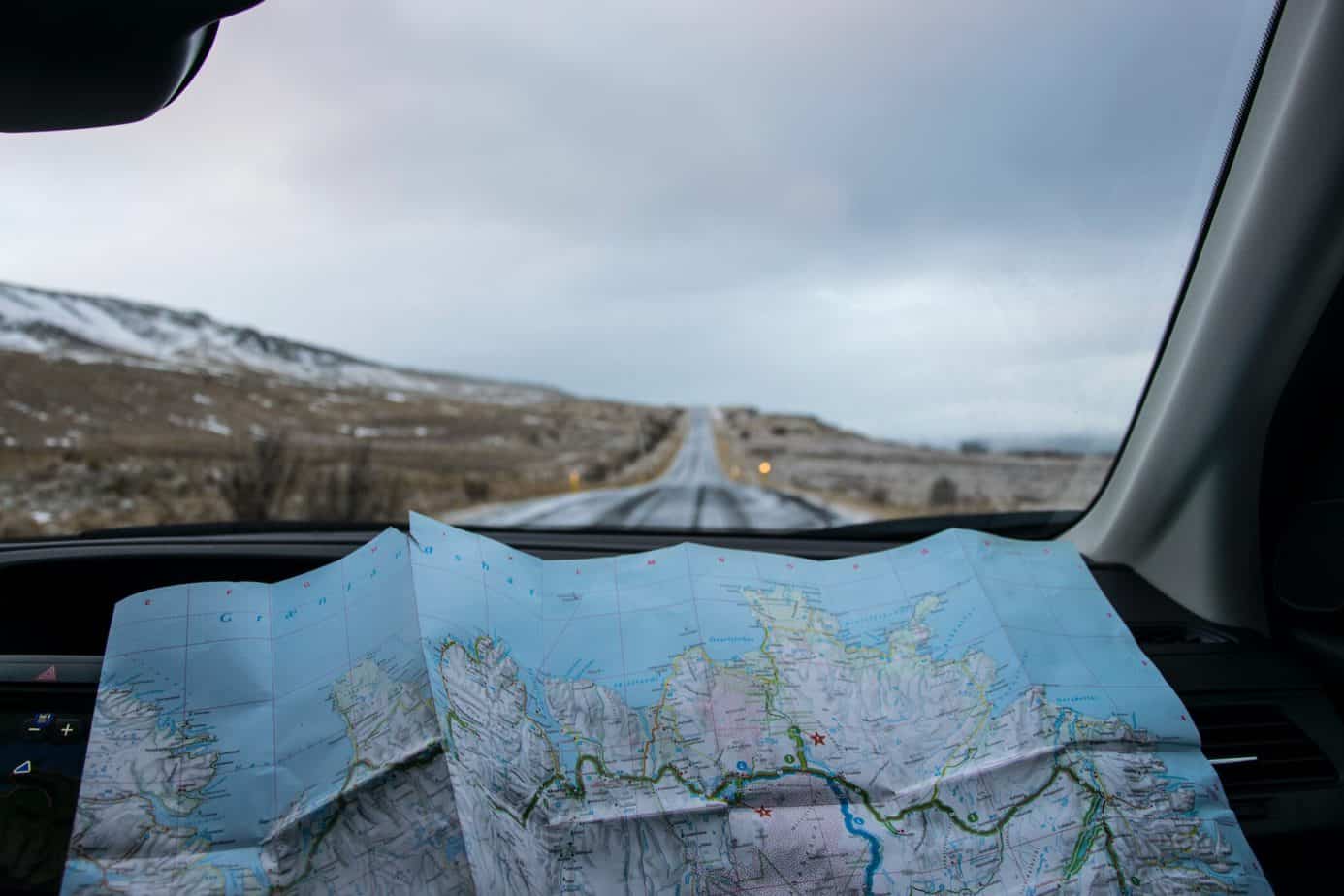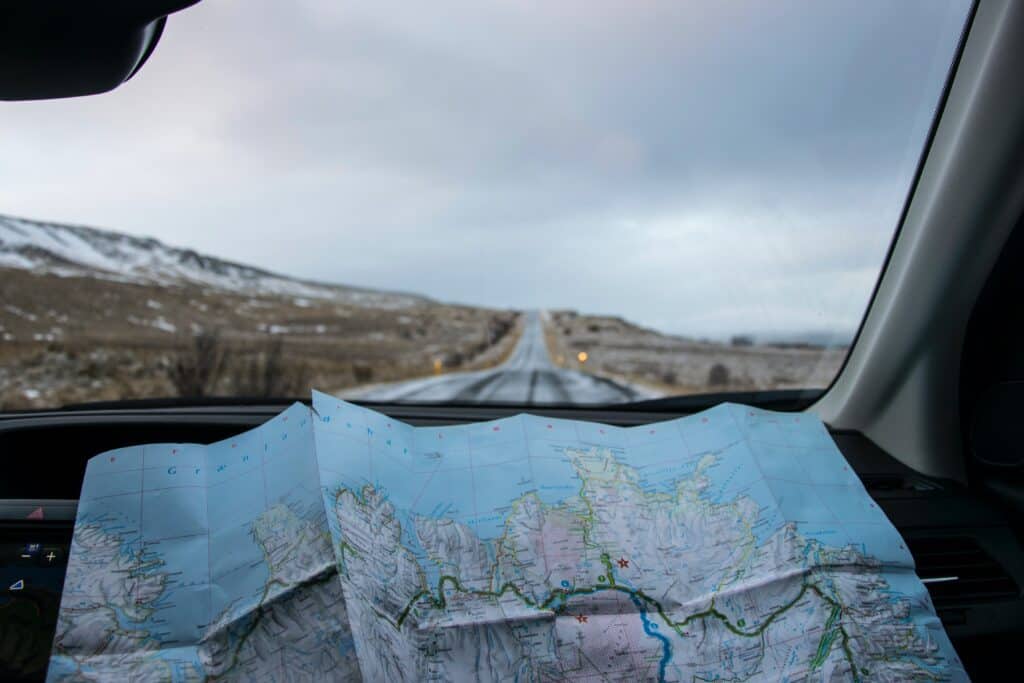 4. Tire Pressure Gauge
This tiny tool is essential for anyone with a car (or with a license to drive one).
Depending on the time of year—especially in winter—the tire pressure light comes on simply because of fluctuations in the weather. But other times, the light can signal something much more grave, like a flat tire.
No matter what your teen's hunch might be, they need to know how to use the gauge so they don't try to drive with dangerously low tire pressure.
It's one of the best gifts for a new car driver as it'll keep yours safe. Plus, thanks to its pen-like shape and size, it's easy to use and store.
This one on Amazon is currently selling for $11.
5. Car Vacuum
There's nothing more annoying than finding crumbs in your car too tiny for you to pick up with your fingers, or pet hair that's too stubborn to peel off the floorboard.
You could make a rule that prohibits your teen from eating or carrying pets in the car (and consequently, take away their fun), or you could give them a car vacuum.
These portable machines are small enough to store in the trunk and are relatively cheap, with the average price being about $30. Here is one on Amazon for $34 (it is currently a best seller on the site):
6. Snow Brush or Ice Scraper
Southern folks might be tempted to skip this one, but if you live in an area that sees snow or ice each year, these tools aren't just gifts. They're necessities.
As an experienced driver, you likely know that driving in snow or ice is a totally different ball game. Not only do new drivers need to know how to drive in winter weather, but also how to take care of their car in it.
Snow brushes and ice scrapers—even if they only come out once a year—are wise investments, and can keep your driver safe in weather they aren't experienced in car-keeping yet. You can buy one on Amazon for $14.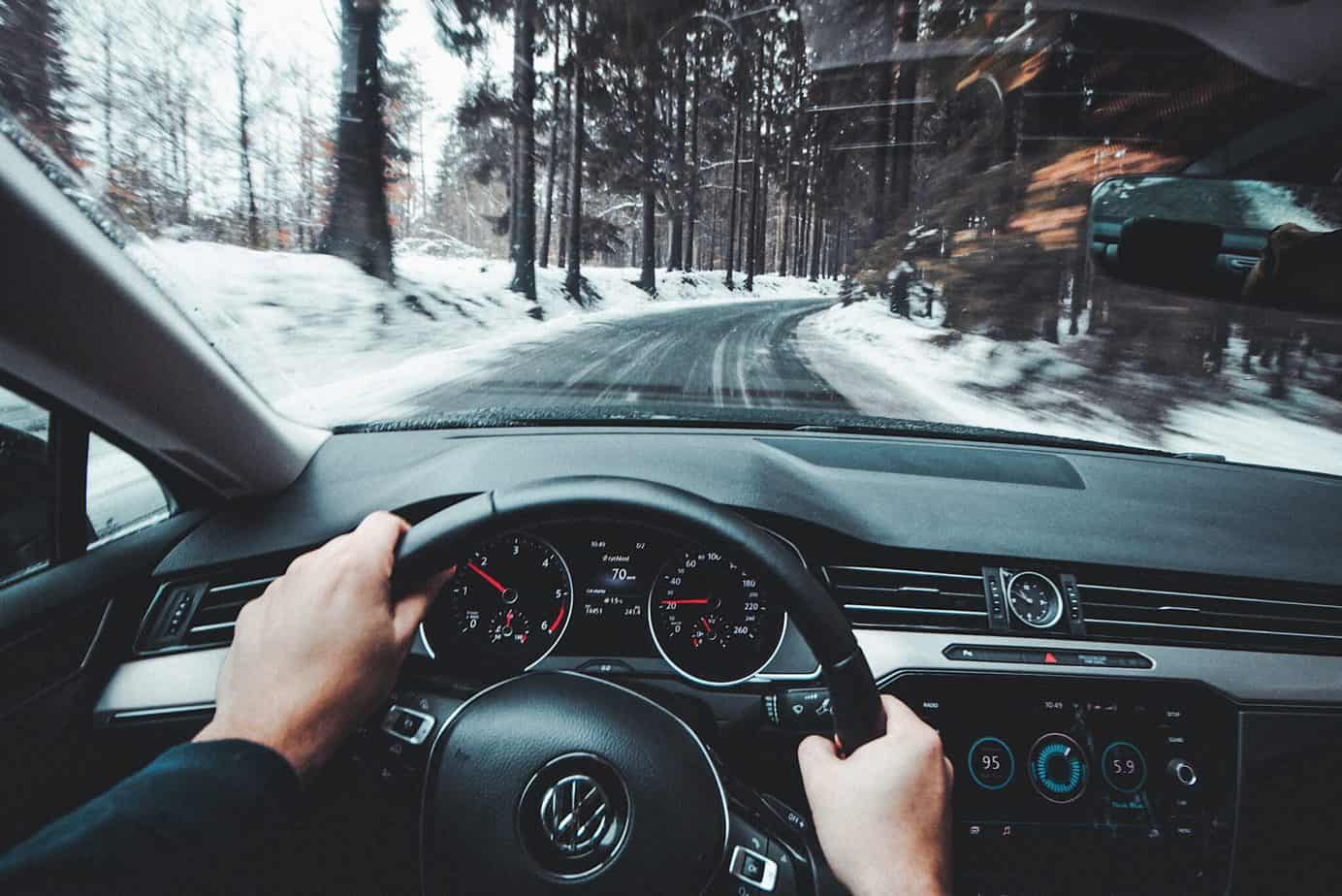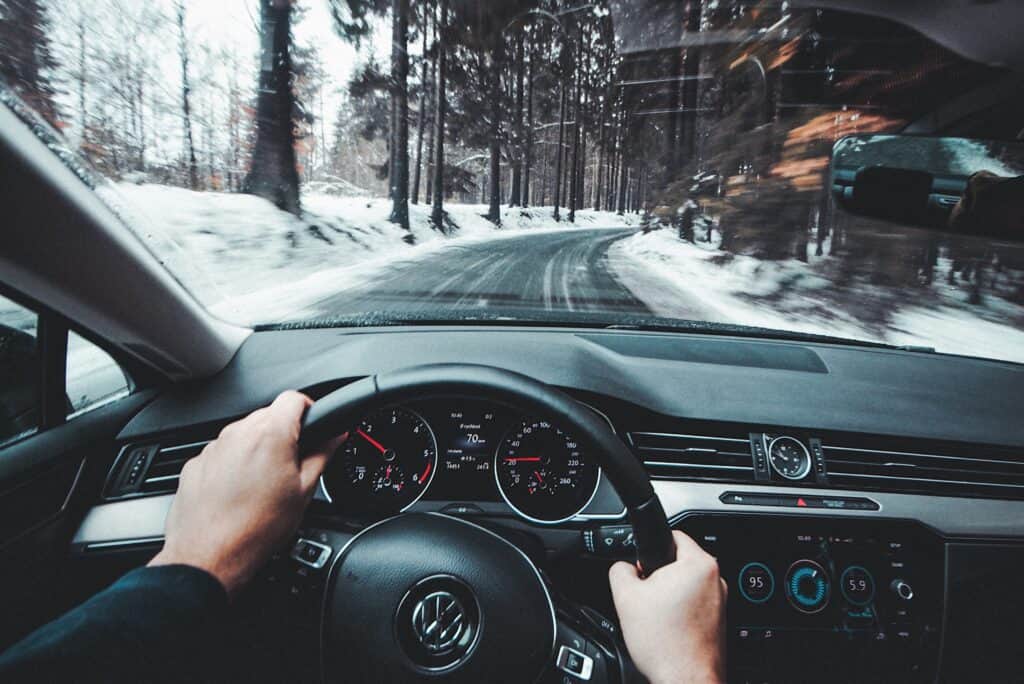 7. Car Maintenance Kit
Being a licensed driver comes with great responsibilities—like learning how to keep a car safe and preventing it from drastic depreciation. As a result, a car care kit is among the best new driver gifts.
Like the emergency kit, you can find car maintenance kits readily available online or in-stores, but you can also gather the necessary tools yourself.
Tools that should be in your teen's new kit include:
Jack stands
Air compressor
Headlamp or work light
Safety gear (such as rags for oil spills)
Wrench and screwdriver
Gloves
You can get this one on Amazon for $22-
8. Gas Money
Finishing Driver's Ed might be cheap, but driving certainly isn't. If your teen is going to be responsible for paying for their own gas, a little help to say "congratulations" is a great gift.
This could be cash, a Visa gift card, or even just a PayPal transfer! Knowing their license is about to start taking a chunk of change from their wallets, even just one fill-up covered by you is bound to spark a newfound appreciation from your teen.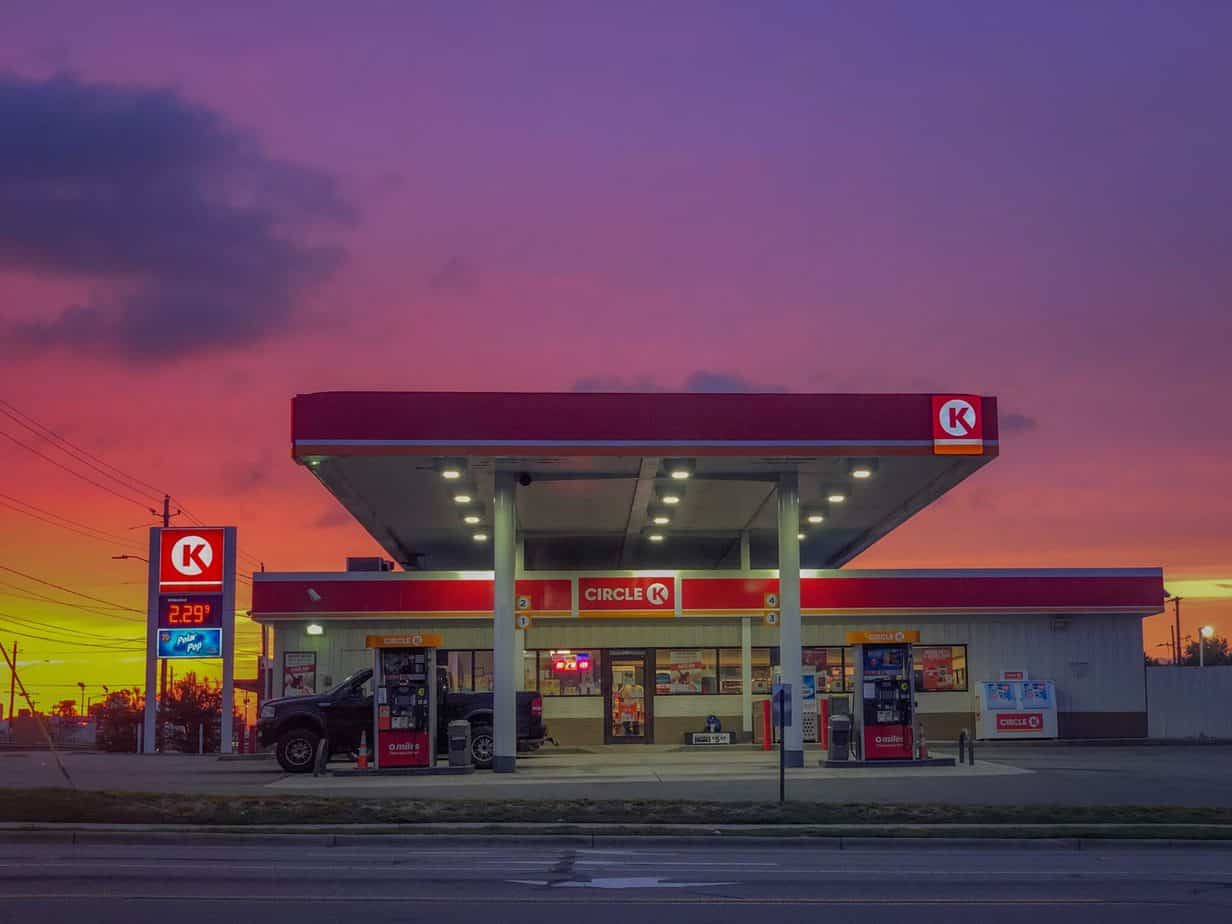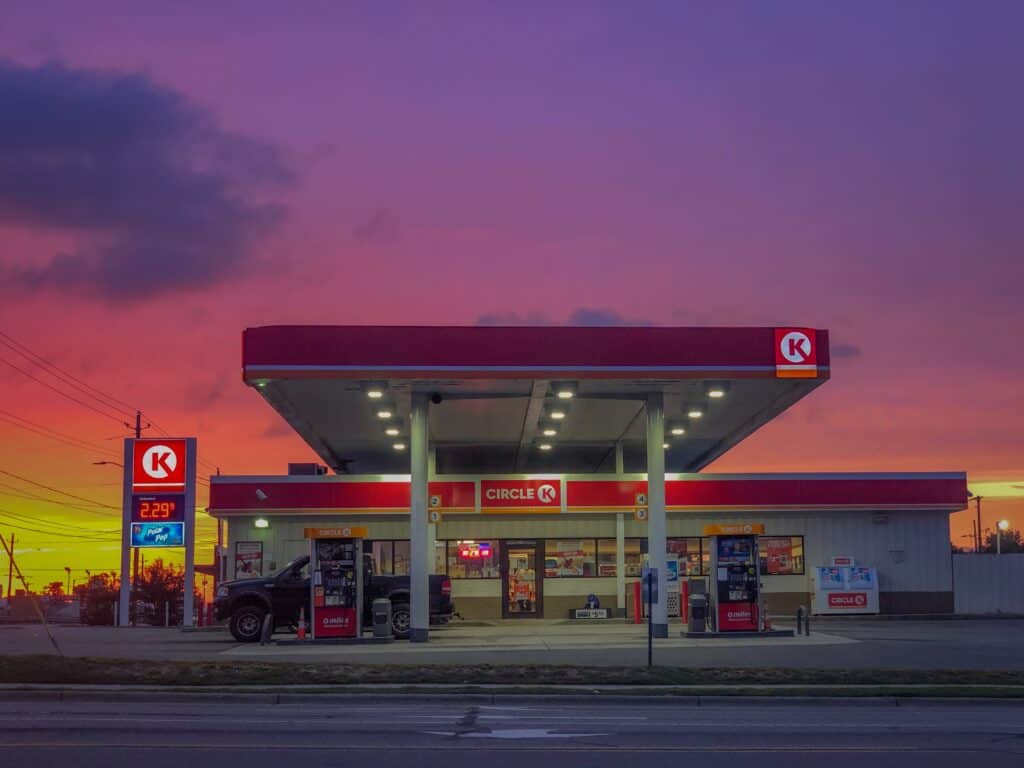 9. Sun Visors and Sunglasses
Similar to car-keeping in winter, driving and maintaining a vehicle in summer is quite a different experience than the other four seasons. Not only is it hot, but it's also incredibly sunny, which can make seeing the road and reading street signs stressful tasks without proper sun shades.
And there's nothing quite like the discomfort of getting into a car after it has sat in a blazing-hot parking lot for over ten minutes—especially if it has a leather interior or dark colors.
Car sun visors and sunglasses are the perfect solutions for these inconveniences, making them an ideal gift for a new driver. Not only will they keep your teen safe, but also comfortable!
10. Keychains
This list wouldn't be complete without the mention of keychains. When your teen gets their license, car keys will likely be the second thing you hand them—right after that shiny new plastic ID.
Not only are keychains convenient, but they can also be made into a cute new accessory. Charms, decorative initials, lanyards, and of course, keys, add style to any plain keychain.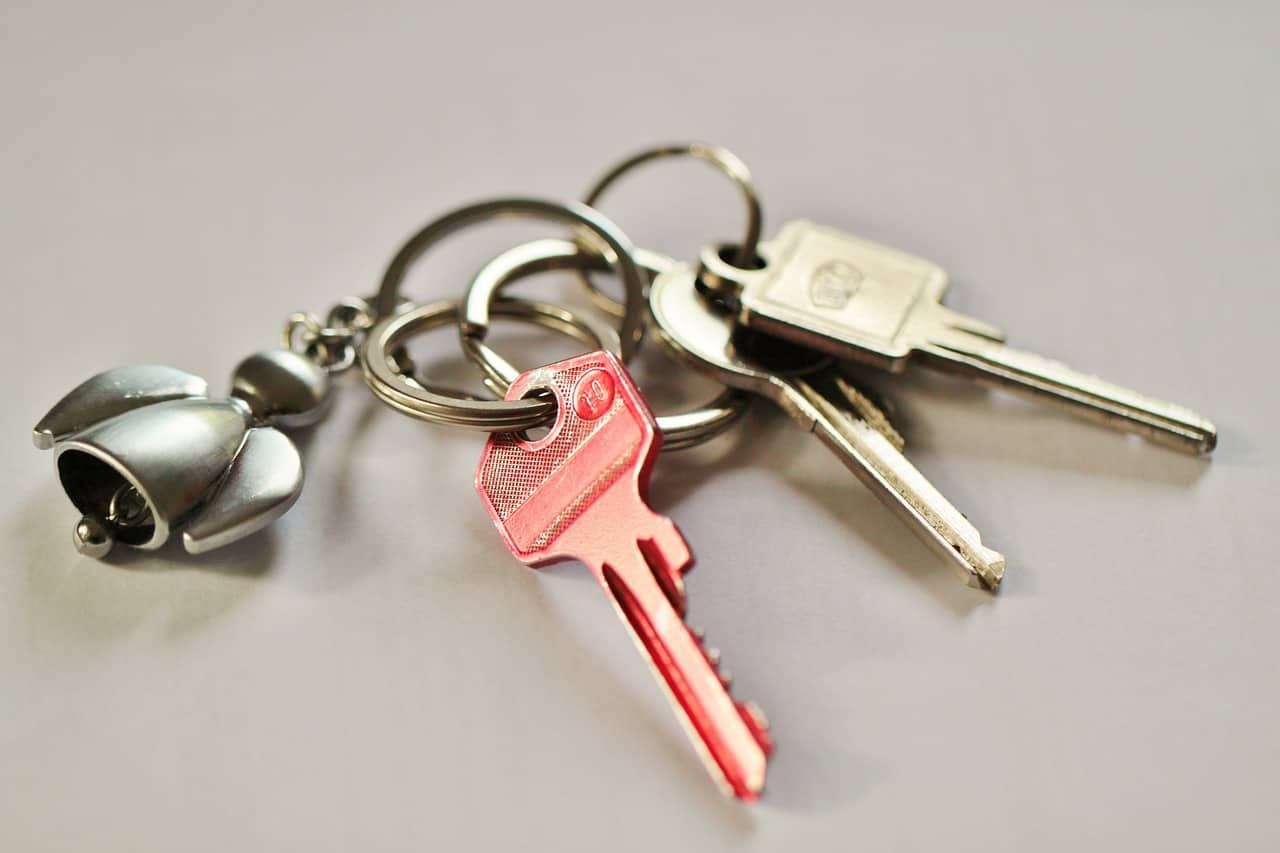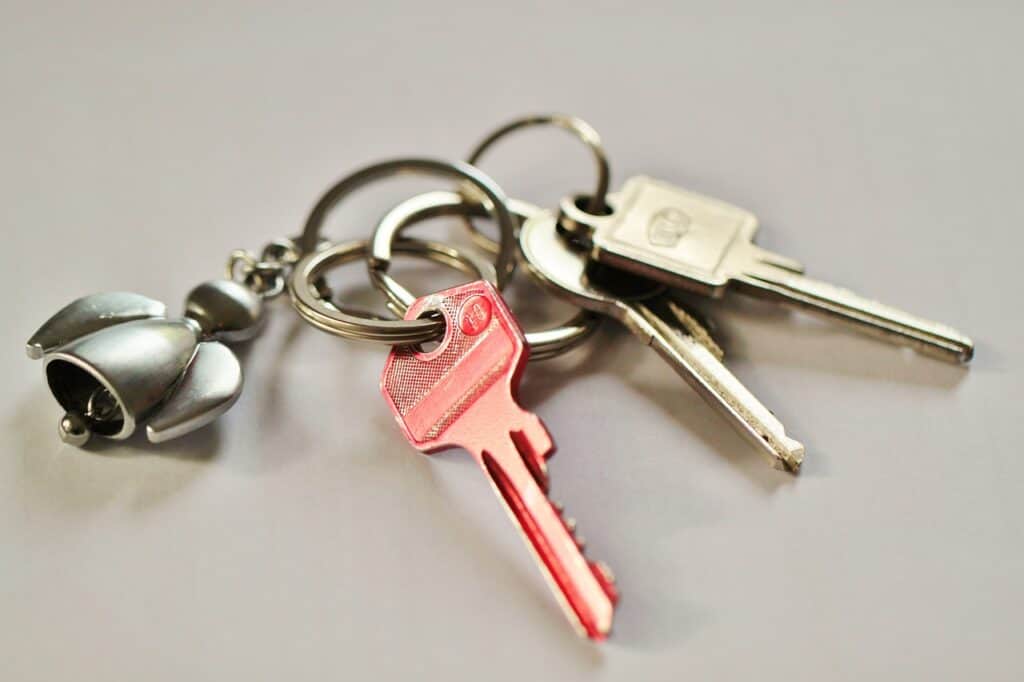 11. Subwoofers
Subwoofers are one of the most popular additions to cars in the 21st century, and young drivers love them. They increase the audio quality of music, drown out annoying road-noise, and deliver an incredible bass.
Of course, this gift option might not be the perfect choice for all new drivers, as they're still learning the importance of paying attention to the road. But it's the perfect motivation for your young driver to continue their streak of responsible driving.
For example, you might not give your teen the subs right away, but instead, promise them six months down the line if they can prove they've been responsible with their new privilege.
You can find a great JBL one on Amazon here:
12. Dashboard Stickers
Similar to subwoofers, dashboard decor is also an increasingly popular trend among young drivers.
You can purchase stickers from their favorite band's merch store, pick out cute themed designs from places like Etsy, or use letters to spell out a message. The ideas are endless, and it's the perfect way for your teen to make the vehicle feel more like their own.
Plus, if you feel like your teen isn't ready for subwoofers, dashboard stickers are the perfect alternative as they're safer but just as fun.
13. Steering Wheel Cover
Another way your teen can give their vehicle a personalized design is with a cute steering wheel cover.
From diamond bling to solid colors, these covers offer styles that suit everyone's fancy. Plus, they're super affordable with prices averaging $10-$20.
And not only are these accessories stylish, but they also keep any driver from experiencing the pain of gripping a blazing-hot or freezing-cold wheel in drastic weather conditions.
This simple leather one for $16 is a good place to start if you do not know what you are looking for.
14. Air Fresheners and Scents
Air fresheners are some of the cheapest and most underrated car gifts, but also some of the most appreciated.
While there's nothing quite like the smell of a new car, having certain scents that your teen likes will make it feel more like their own. Plus, if they're driving a family car or hand-me-down, an air freshener or scent will make it feel brand new.
And if your teen is an athlete, this gift will come quite in handy.
I found these Yankee candle ones on Amazon for $11 (3-piece pack) and absolutely love them since I am a fan of Yankee candles in general.
15. Phone Mount
Phones and driving is never a good combination, but sometimes, using the phone is essential—like when using Google Maps.
In this case, having a place for your teen's phone to be mounted and secured comes in handy. Plus, it removes the temptation to reach for their phone while driving.
I am terrible with directions and constantly need to use google maps so I bought this one for $11 which I think is pretty well-priced.
16. Aux Cord or Charger Cable
If your teen loves to play music but isn't quite ready for a subwoofer, an aux cord is a mighty fine alternative.
Aux cords allow drivers to play music from their phone on the radio when it's plugged in, and most cars that were made after 2010 allow drivers to use them.
In many cases, a phone charger can serve as an aux cord, too. So while your teen plays music, their phone is also charging.
While they could just use their existing phone charger, buying them an extra to keep specifically in the car is a great way to prevent it from getting lost and makes an exciting gift. It is also very affordable since you can get most for below $10 like this one on Amazon, for example.
17. AAA Auto Club Membership
While having an emergency kit comes in handy during roadside troubles, AAA (American Automobile Association) auto club membership will ensure your teen has someone to call any time they break down.
The membership pricing varies by state, but as of 2021, the most expensive annual rate is under $80.
Having membership means your teen will have roadside assistance any time they need it, such as in the cases of car failure or accidents.
According to Insurify, services typically included in their roadside assistance includes:
Fuel delivery
Towing
Battery service (i.e. jump starting)
Flat tire changes
Extrication or winching
Lockout service
18. Bling Decor
If the thought of giving their car a makeover excites your new driver, giving them a headstart with decor like personalized floor mats, rhinestone steering wheel stickers, crystal doorknob cases, or a sparkly A/C outlet ring cover would make the perfect "congratulations" present.
As expensive as these accessories might sound, you can find quite a bit of them for as little as $30—rhinestones, bling, and all—on websites like Zazzle and Wish.
19. Cleaning Supplies
Cleaning might not ever be considered "fun," but it can definitely be made easy—especially with a car cleaning kit.
Just like the other kits on the list, you can purchase a cleaning kit premade or build one yourself. No matter your choice, a car cleaning kit should include at least the following:
Windex
Paper towels
Stain remover
Auto protectant wipes and spray
Cleaning wipes
Microfiber towels
20. Prepaid Insurance Policy
It's no surprise that teenage drivers have the most expensive car insurance rates by age.
Because teenagers are among the riskiest drivers, they pay on average three times more than the average driver, making them by far the most expensive age group to insure. That can be a challenge, financially. Most teenagers work just part-time (and likely for minimum wage) so to pay for a car, car maintenance/repairs, and gas is already a lot.
By the time they tack on an expensive car insurance policy, it doesn't leave much left. That's why purchasing a prepaid insurance policy, even if it only covers 6-months or a year, can be a huge help in easing the financial burden as your teen gets experience behind the wheel and enters a new chapter of responsibility learning how to save and budget for their car expenses moving forward.
Get Creative and Practical with Your New Driver Gift Ideas
There are certain items your teen needs after getting their license, and others they'd love to have. When thinking of ways to congratulate them on achieving this important life milestone, consider using a mixture of these items.
Striking a balance between necessities and luxuries is bound to please your teen and keep your mind as a new driver parent at ease.
That sums up 20 gift ideas for new drivers
Swagbucks pays you to take surveys online and is one of my favorite survey websites because of its countless survey options and trustworthiness. They pay you via PayPal or gift cards if you take surveys through their website. You also get a $5 welcome bonus using this link.
CIT Bank offers high yield savings accounts and term CDs that are great for people who are looking to invest their cash and earn interest. One of the reasons they are so famous among savers is because they have one of the nation's top rates- 6x the national average (your typical savings account earns you just 0.09%).
FlexJobs is great if you are looking for remote work opportunities. The team at FlexJobs monitors every job posting to make sure the standard is maintained so you will find well-paying job opportunities and zero scammy ones.
For wise parents with their children's futures in mind, an early tax-advantaged investment account specifically tailored for children is a fantastic idea. Programs such as UNest are designed to help you achieve this goal of
crafting a better future for your children.
Credit Saint is my top pick when it comes to credit repair agencies. It has a 90-day money-back guarantee, an A+ rating from the BBB, affordable pricing and it has also been voted the best credit repair company by consumer advocate. Credit Saint