3 Free Things to Do If Your Debit or Credit Card Is Declined
We all want our cards to work 100% of the time, and having your card declined can be a stressful or even embarrassing experience. Fortunately, it's easier to remedy this situation than ever before, and you can usually figure out and address the problem quickly.
This article will cover some of the first steps to take if your debit or credit card is declined. While a few are the same, keep in mind that debit and credit cards are fundamentally different and don't always work in the same ways. Of course, using another payment method is generally the most convenient solution while you determine why the card was declined.
Disclosure: This post may contain affiliate links. You can read the full disclosure here.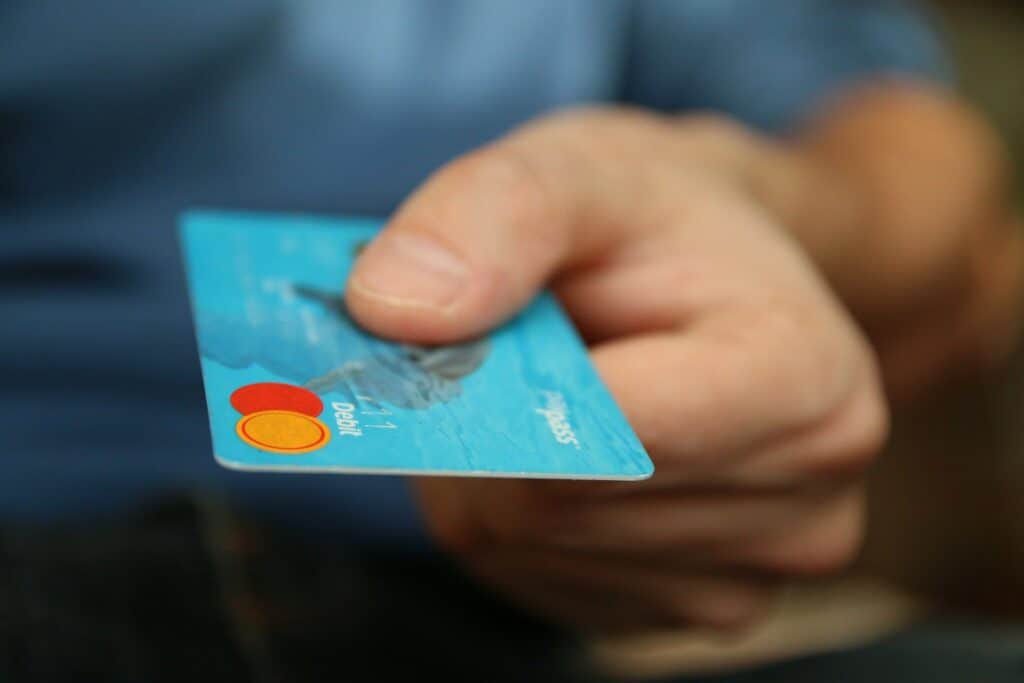 Check Your Balance
It's easy to lose track of your credit card spending, and hitting your card's limit is one of the most likely reasons for its being declined. Once you reach your limit, your provider won't let you put more money on the card until you pay off some of the balance.
If you find that you're at the limit, schedule a payment as soon as possible to free up cash flow so that you can use the card at the next opportunity. Keep in mind that it may take a few business days for the transfer to process—you probably won't be able to use the card again for a day or two.
Similarly, falling below your minimum balance could prevent you from making payments with your debit card, and you may be charged minimum balance and/or overdraft fees in this situation. Debit cards don't allow you to use the money you don't have, so you can't go into debt by spending too much with a debit card.
With that in mind, you should try to be proactive in monitoring your balances rather than waiting until you hit the limit. Ideally, your payments would be on autopay every month so that you are sure to make your payments without having to think about it. Consistently reaching your credit card limit or minimum balance could also be a sign that you need to adjust your spending or saving habits.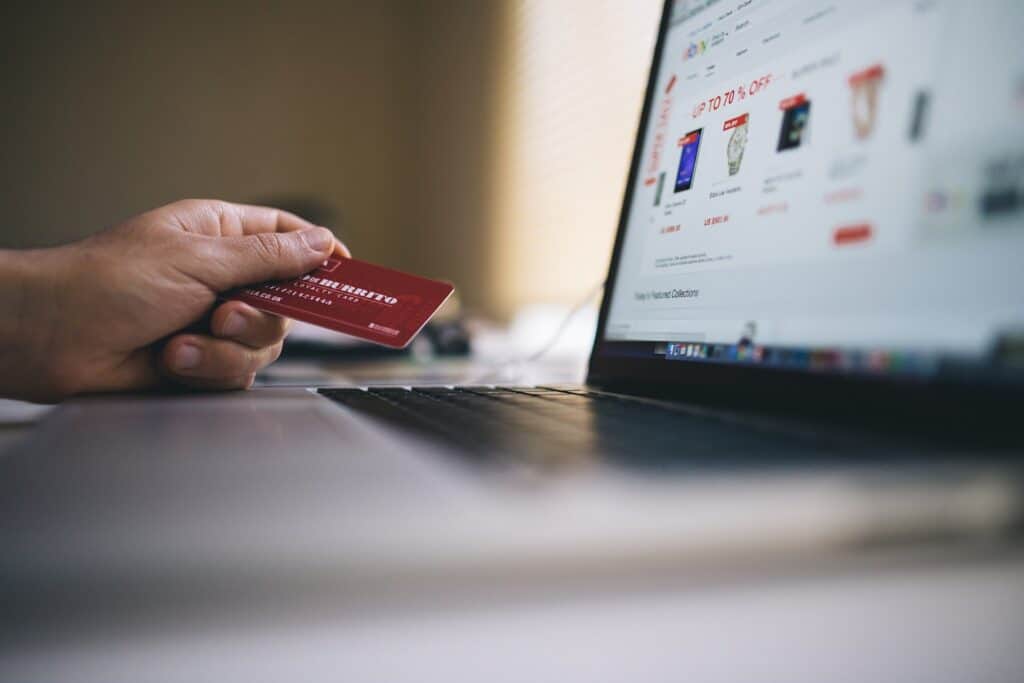 Check Your Expiration Date
You probably don't know your card's expiration date off the top of your head, and you won't realize it until your card is declined the first time you try to use it after expiring. If your card has expired, contact your provider for a new version or consider applying for a new credit card.
As with card balances, you can avoid this problem by either memorizing each expiration date or keeping them in a notebook or digital note. It's much simpler to get a new card in advance than to realize you need one once the original card is declined.
Ask About Your Card
We generally assume that our cards will work wherever we are, but certain kinds of cards are accepted by a wider range of merchants. This is particularly relevant if you're traveling abroad, as cards like Discover and American Express aren't as widely used outside of the United States.
If you rely on a card that focuses on an American audience, you should apply for a second card well before traveling abroad. When in doubt, do some research to determine whether you'll be able to make purchases with your card in the destination country.
You should also know that certain companies, even within the United States, either don't accept certain mainstream cards or only accept payments from a specific card provider. For example, you probably shouldn't become a Costco member if you have a card other than Visa.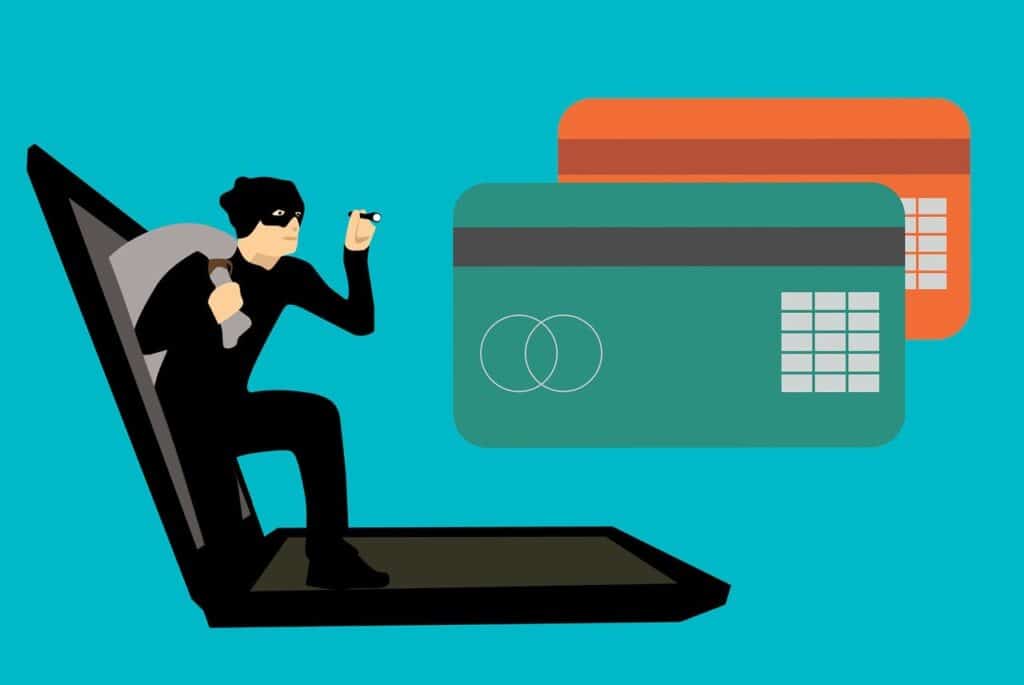 Ask About Fraud
Credit card fraud is a major issue both within the United States and abroad, and providers take it very seriously. Your card will likely be frozen whenever your provider notices any suspicious activity, and purchases can be flagged for numerous reasons.
In general, credit card providers look for atypical purchases when identifying instances of fraud. If you've always used your card in the US for example, it may be declined the first time you try to buy something abroad. For the same reason, unusually large purchases may result in a fraud inquiry.
A quick response to credit card fraud is vital, so your provider may not allow you to use your card until the issue is solved. Call or contact them through a mobile app to see what the problem is and determine whether it's a false alarm. In most cases, simply letting them know that you intended to make the purchase (and possibly answering some security questions) should be enough to reactivate the card.
Credit and debit cards are declined for a wide range of reasons, but these four are responsible for a large number of declines. They should be your first thoughts whenever your card is declined, allowing you to identify the issue and fix it as soon as possible.
Swagbucks pays you to take surveys online and is one of my favorite survey websites because of its countless survey options and trustworthiness. They pay you via PayPal or gift cards if you take surveys through their website. You also get a $5 welcome bonus using this link.
CIT Bank offers high yield savings accounts and term CDs that are great for people who are looking to invest their cash and earn interest. One of the reasons they are so famous among savers is because they have one of the nation's top rates- 6x the national average (your typical savings account earns you just 0.09%).
FlexJobs is great if you are looking for remote work opportunities. The team at FlexJobs monitors every job posting to make sure the standard is maintained so you will find well-paying job opportunities and zero scammy ones.
For wise parents with their children's futures in mind, an early tax-advantaged investment account specifically tailored for children is a fantastic idea. Programs such as UNest are designed to help you achieve this goal of
crafting a better future for your children.
Credit Saint is my top pick when it comes to credit repair agencies. It has a 90-day money-back guarantee, an A+ rating from the BBB, affordable pricing and it has also been voted the best credit repair company by consumer advocate. Credit Saint
My last recommendation would be to start a savings account with a financial institution like Chime. A savings account with Chime has a 2.00% APY* (Annual Percentage Yield), no balance requirements, and no fees.1 You can get started by visiting the Chime page and taking a look at their savings account features.

Chime is a financial technology company, not a bank. Banking services provided by The Bancorp Bank, N.A. or Stride Bank, N.A., Members FDIC.

*The Annual Percentage Yield ("APY") for the Chime Savings Account is variable and may change at any time. The disclosed APY is accurate as of November 17, 2022. No minimum balance required. Must have $0.01 in savings to earn interest.

1 There's no fee for the Chime Savings Account. Cash withdrawal and Third-party fees may apply to Chime Checking Accounts. You must have a Chime Checking Account to open a Chime Savings Account.