Here is a breakdown of exactly how to buy TikTok Stock:
In 2020, the Trump administration declared war on the short-form video-sharing app TikTok. The former President disabled TikTok transactions within the US via an Executive Order citing that it is a threat to national security.
TikTok was under fire for its shady links with China amid massive privacy concerns.
TikTok challenged the controversial orders, and the courts ruled in its favor. Furthermore, the Biden administration has allowed the video streaming conglomerate to resume operations in the US. There was even a possibility of Walmart and Oracle taking hold of a percentage of TikTok's operations in the U.S but that deal is now on hold indefinitely according to a Wall Street report primarily because the Biden administration is currently reviewing security concerns with Chinese companies.
The deal left ByteDance (the founding company) with majority ownership, while Walmart and Oracle will have a 7.5% and 12.5% stake, respectively. With these positive developments, it's all systems go for potential investors to purchase TikTok stock in case of a potential IPO.
This post will uncover everything you need to know about TikTok and how to buy shares in the company.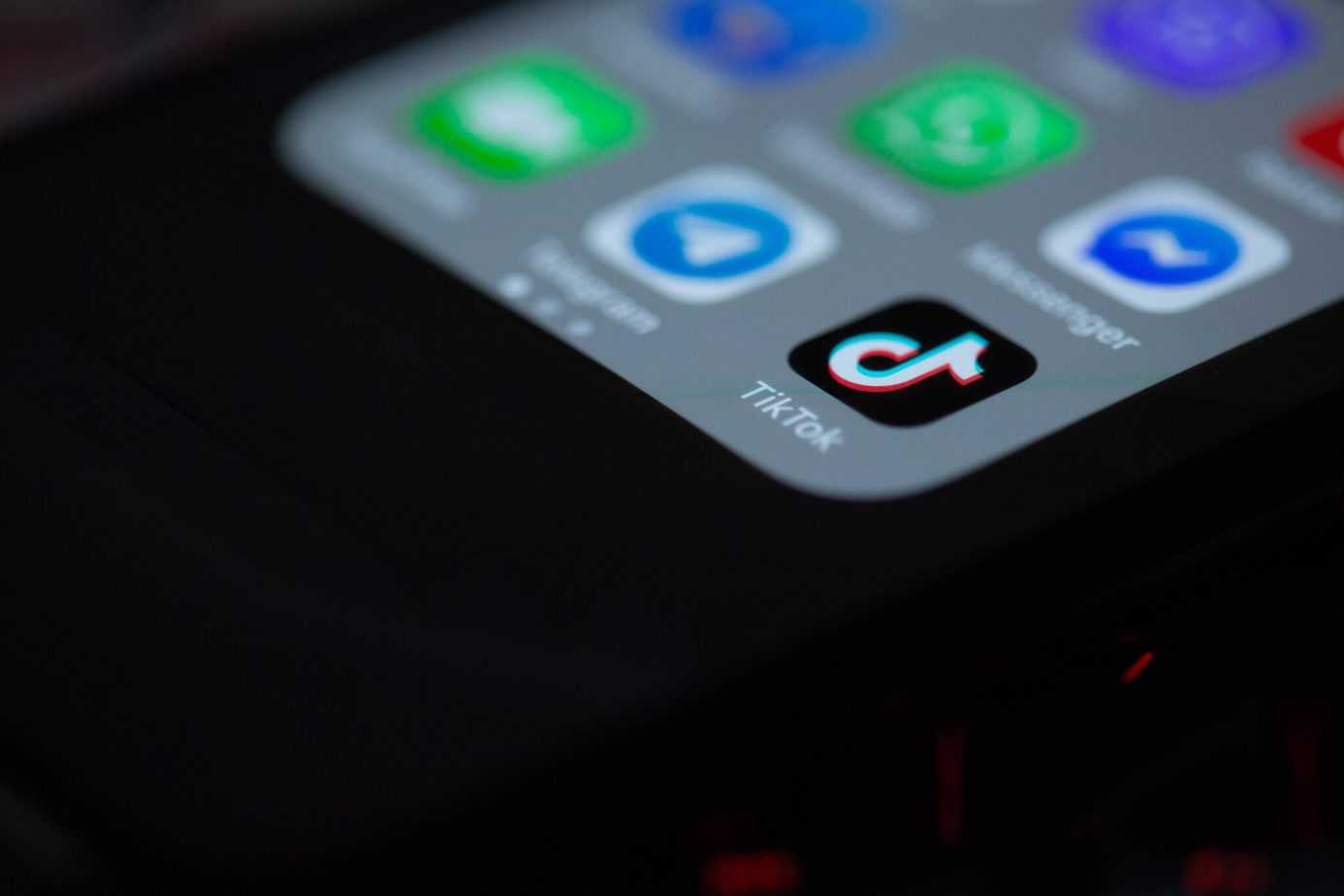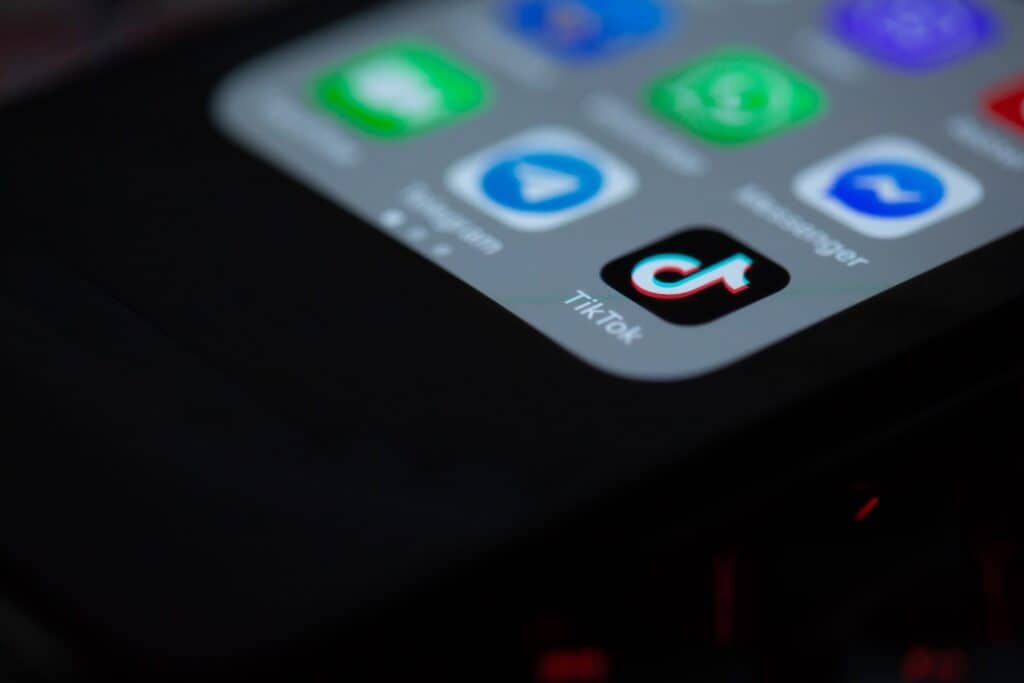 This post may contain affiliate links. You can read the full disclosure here.
What is TikTok?
TikTok is an online micro-entertainment platform that hosts both professional and amateur videos from all over the world. Most of the videos are educational, comical, and musical. The rest are either challenge-oriented or deeply personal.
Most clips are at least 15 seconds long and 1 minute at most. The TikTok algorithm will quickly reshare your video on your 'For You' feed if it is appealing or attractive. In return, you gain more likes and more Instagram followers.
TikTok currently boasts more than 250 million subscribers. It's known in China as Douyin and TikTok to the rest of the world. 40% of users are based outside of China.
TikTok was initially known as Douyin and took 200 days to develop. It was released in 2017 by privately-held company ByteDance. Since then, TikTok has become one of the most installed apps on both Google Playstore and the Apple store.
The 2019 Internet Trends Report divulged that Chinese netizens spent 600 million+ hours every day on the app.
Does TikTok Have Stock Options?
No, it doesn't. TikTok is the brainchild of a China-based company known as ByteDance. Since ByteDance is privately held, its shares are yet to be released on the stock market.
With that in mind, ByteDance has received massive funding from a widespread investment company known as SoftBank. This firm is keen on having a successful IPO in all its investments.
Softbank previously had unsuccessful affiliations with companies such as WeWork, Slack, and Uber. TikTok will probably be their next bet.
It's safe to say that ByteDance will soon go public. Investors will therefore have the opportunity to buy TikTok stock.
There were reports that ByteDance would make its entry into the global stock market by Spring of 2020. This prediction was influenced by ByteDance's valuation, which rose to slightly more than $100 billion in private share transactions.
TikTok's Financing
Before being rebranded as the widely-known TikTok, Musical.ly had a $500 million valuation.
ByteDance, its parent company, is said to have a valuation of over $100 billion and up to $180 billion according to reports by Forbes. ByteDance has raised money from funds like Softbank, Sequoia, General Atlantic, Hillhouse Capital Group, Coatue, SIG Asia Investment, and Source Code Capital.
Based on reports by CNBC, ByteDance is gearing close to a deal that involves selling its New Zealand, Australia, Canada, and US operations for amounts within the $20 billion and $30 billion range. At the moment, it's hard to predict ByteDance's future and valuation once the sale is complete.
Who's Trying to Acquire TikTok?
Ever since President Trump's order to ban TikTok in the US, reports have emerged that Microsoft was keen on taking control of TikTok. From there, Oracle joined the bandwagon. Walmart and Microsoft are now joining forces to buy TikTok.
At first sight, Oracle, Microsoft, and Walmart might seem somewhat strange. Walmart and Oracle aren't involved in the social media side of things. Microsoft is also known for its software and computers. LinkedIn is the closest that Microsoft has ever gotten to social media.
Recently, however, Microsoft withdrew its bid to acquire TikTok. Satya Nadella, Microsoft CEO, stated that his interest in acquiring the firm became uncertain after Trump's executive orders. He stated that his potential purchase of TikTok's US operations was the 'strangest thing' he'd ever worked on.
With Microsoft out of the way, Oracle stepped in and struck a deal with ByteDance. Unfortunately, the deal was done once Trump's term in office came to an end. The Wall Street Journal revealed that the TikTok deal was shelved temporarily while the Biden administration reconsidered the decision to ban US operations.
Why is Walmart Interested in TikTok?
Walmart (WMT) plans to use TikTok's algorithm to get ahead of customers' preferences in terms of grocery preferences every week. From there, they plan to ship those products directly to their customers and do away with the ordering process.
Rather than marketing products, Walmart plans to offer its clients a service subscription.
The service will be algorithm-based and will ship customers the products they buy regularly. The upgrade will eliminate the need to shop, thus helping Walmart generate more income by lowering its hefty expenses.
It's also possible that Walmart wants to purchase 7.5% of TikTok Global (America's subsidiary) to gain access to TikTok's algorithms.
How Can I Buy TikTok Stock?
It's not possible to purchase TikTok stock. However, there may still be many other alternatives that investors can use to buy ByteDance shares pre-IPO. Platforms such as EquityZen offer a secondary market for pre-IPO equity.
An alternative opportunity is investing in a private equity fund which will, in turn, invest in firms such as ByteDance in rounds of venture capital. Both AngelList and EquityZen offer these kinds of funds. With that said, one of the simplest ways to buy TikTok shares is by waiting for ByteDance to go public.
If it announces its IPO in Hong Kong, US-based investors will have endless opportunities to acquire a stake in TikTok. As a potential investor, keep in mind that ByteDance is facing tight competition in China.
ByteDance's China-based nemesis Kuaishou Technology recently filed for an IPO in Hong Kong and during that public offering, they raised $5.3 billion.
Which are Some Alternatives to TikTok that You Can Invest In?
We've already established that unless ByteDance announces their IPO, TikTok cannot trade publicly in the global market. That's not the end for you as a potential investor. There are still plenty of other options that you can put your money in and expect hefty returns. They include: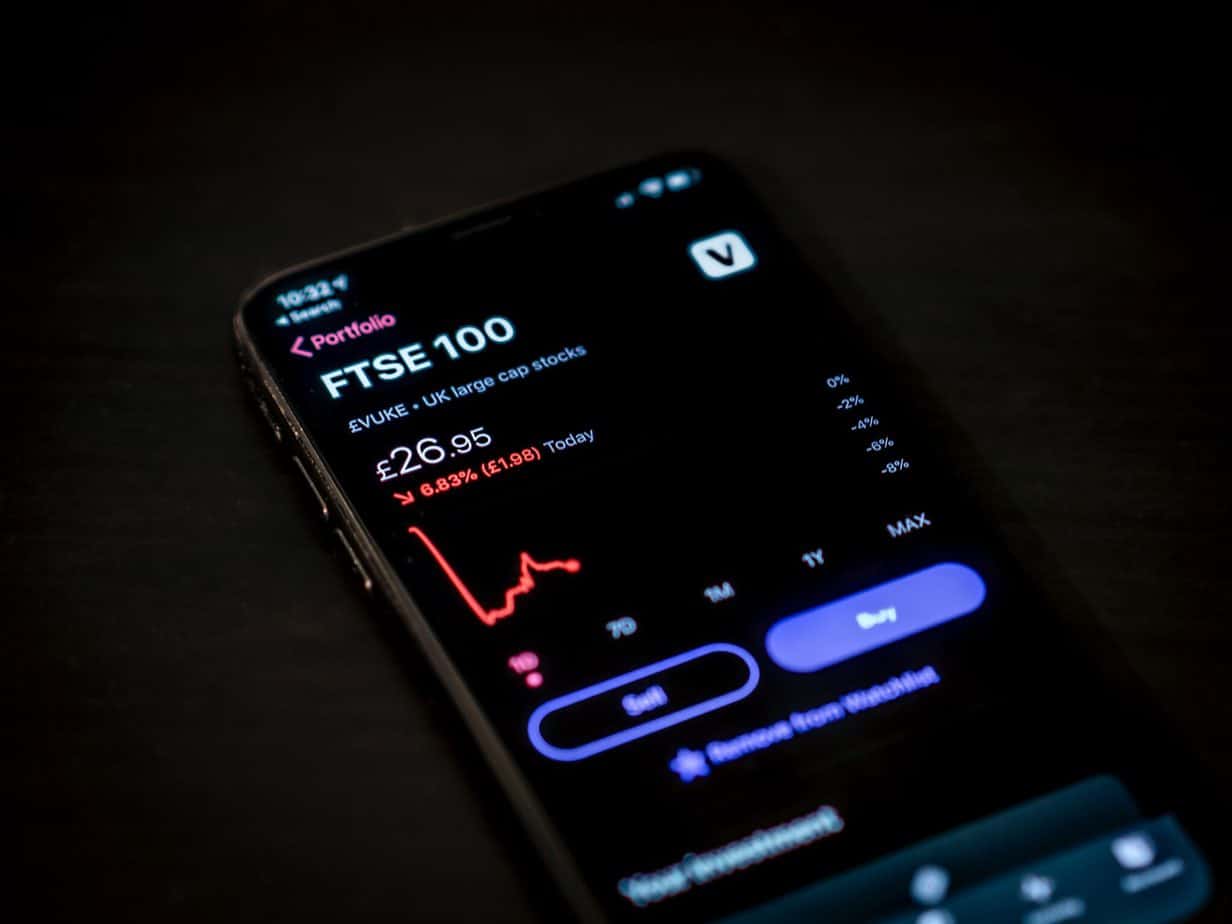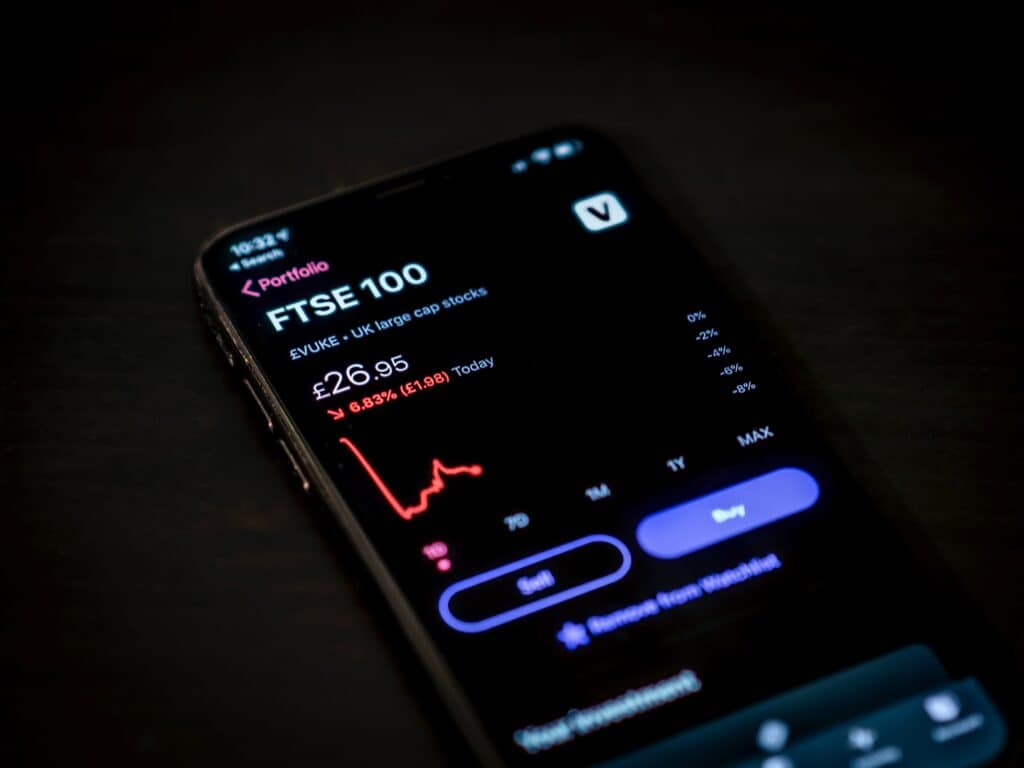 Photo by Jamie Street on Unsplash
1. Tencent (OTCMKTS: TCEHY)
Tencent, like TikTok, is a China-based tech company that was banned under an executive order by President Trump. Tencent owns Weixin (WeChat) and boasts more than 1.25 billion global users.
It also ranks as one of the most powerful social media platforms in terms of user volume.
78% of people in China aged 16-64 are said to be using WeChat and WeChat Pay had nearly 800 million users in Q4 2019
WeChat Pay links to a streamlined settlements and clearing system that operates outside the People's Bank of China to allow for fast instantaneous payments between users.
2. Facebook (NASDAQ: FB)
As of July of 2020, Facebook boasts more than 2 billion active subscribers. It's also the world's biggest social media platform.
Facebook owns WhatsApp, another company that also has over 2 billion users. Contrary to other social media firms, Facebook generates insane annual profits.
Despite its positive financial reputation, Facebook has also been at loggerheads with its users multiple times in recent years. It has come under intense public scrutiny due to its ties to political propaganda and violence. The media giant is also notorious for going against antitrust laws. Even though Facebook is still expanding its massive userbase, it's almost sure that it will never avoid the dark cloud of controversy that looms over it.
However, Facebook's stocks are always available if you're still interested in trading with this platform.
3. Twitter (TWTR)
Twitter is a global social media phenomenon that's widely used by journalists, celebrities, influencers, and so on. It's a publicly-traded company that currently boasts approximately 206 million monetizable daily active users worldwide (as of the second quarter of 2021).
Twitter also doubles as a breaking news website of sorts. Prominent journalists have used Twitter to broker findings, and most other people trust it as their primary news source. As of 2020, Twitter has more than 500 million tweets each day.
Like Facebook, Twitter also has its fair share of controversies. It's come under fire for its role in spreading hate speech and misinformation. The Blue Bird operated on a $1 billion net loss last year but still manages to generate a cash flow that's worth the bragging rights. Even with the loss in 2020, Twitter jumps back to returns with a Q2 profit of over $1 billion in 2021 which also lead to a 5% increase in their stock price.
Despite the rocky times, Twitter remains strong in terms of performance. If you're into investing in social media platforms, make Twitter your number one option.
4. Snap Inc. (NYSE: SNAP)
Snap is the sole owner of the photo and video-sharing app Snapchat. Though most observers consider Snapchat a close competitor to TikTok, Snapchat's user base doesn't come close to TikTok's.
Unlike ByteDance, Snap is a purely American company. Former President Trump, therefore, never saw it as a threat to security. SNAP holds more value since each of its intellectual property is in American hands.
In the second quarter of 2021, Snapchat had a whopping 293 million daily active users. Its daily user base expanded from a mere 203 million in 2019's 2nd quarter.
A significant downside to Snap is that it makes regular losses. In June of 2020, the firm reported a $310.61 million operating loss. However, it still managed to make a same-day quarterly gross profit worth $203.7 million and quarterly revenues worth $454 million.
This company regularly borrows funds to finance its hefty operations since it announced a quarterly financing cash flow of $909 million. Bottom line? Invest in Snap at your own risk.
What is the TikTok Stock Ticker?
TikTok doesn't have a ticker symbol. It's also uncertain what its stock ticker will be if an IPO for the company ever launches.
Now that most Chinese firms trade publicly on American stock exchanges, it's not entirely impossible to see TikTok among the participating companies.
Is TikTok Planning on Announcing its IPO Soon?
Based on reports by The Wall Street Journal, TikTok is NOT planning an IPO (initial public offering) anytime soon. The IPO plans have been shelved indefinitely.
ByteDance former CEO Zhang Yiming announced that he would call off the plans in March right after converging with regulators who thought that TikTok should focus primarily on data security concerns.
As of this year, the firm hasn't made any public announcements on any IPO plans. ByteDance stated in April in response to what it termed as media speculation that it was 'not ready at this stage and there are no IPO plans.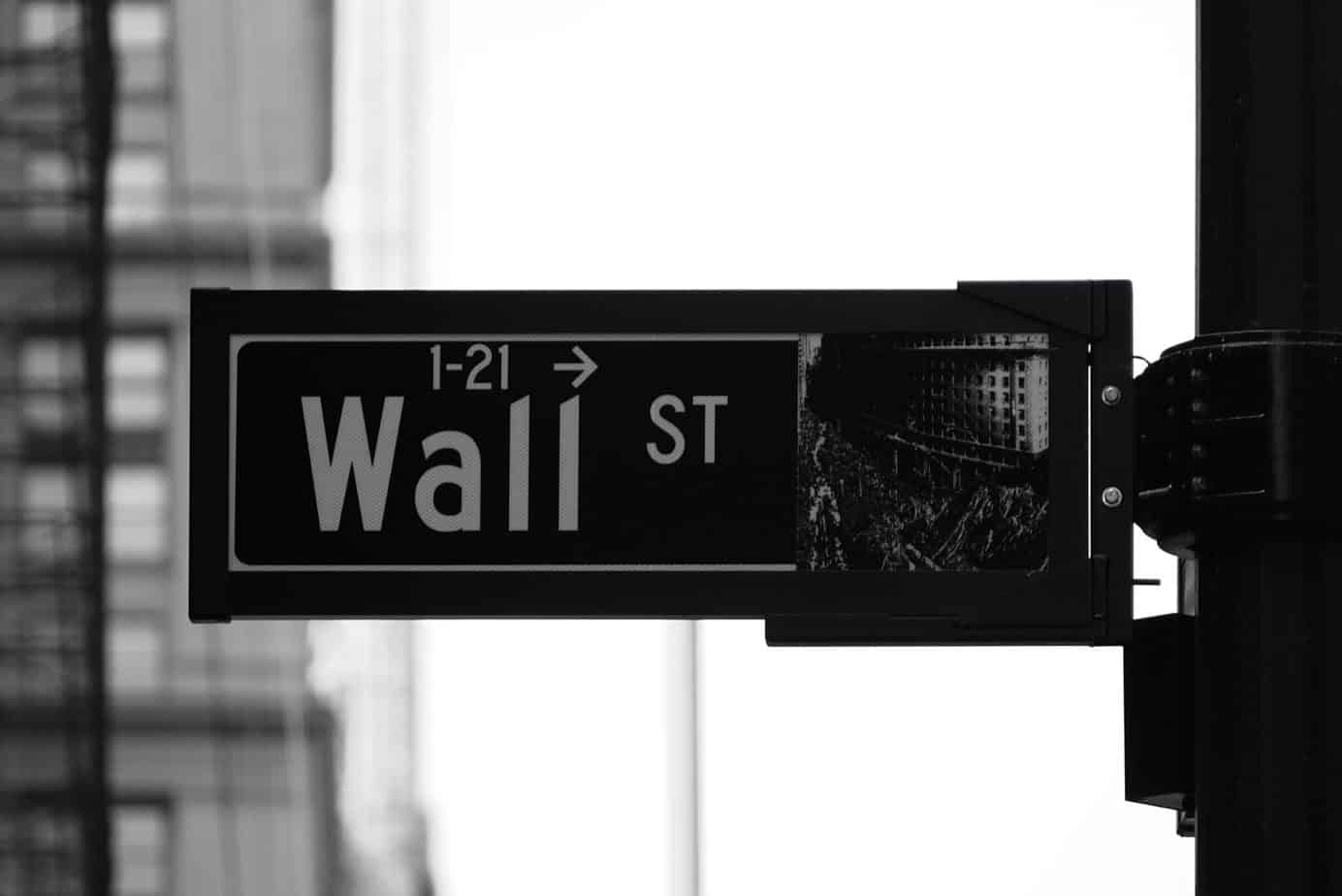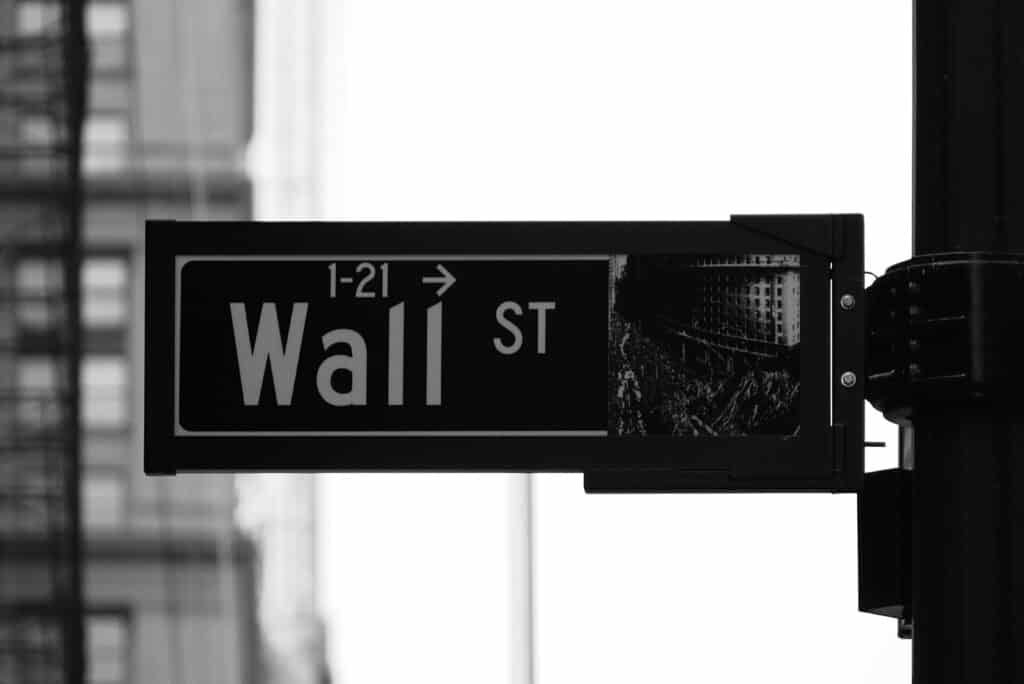 FAQs About TikTok
How Much is TikTok Worth?
As of 2021, TikTok creator Bytedance hit a valuation of $425 billion on the gray market. These estimates are based on ByteDance's numerous successful attempts to raise funds.
Zhang Yiming founded TikTok in 2012. While it never gained the popularity it enjoys today, it's arguably the most successful micro-entertainment company to date.
Is TikTok a Publicly Traded Company?
No. TikTok is a privately-owned corporation. There are no reports that the TikTok Global app has a spot in the stock market. Its absence in the global trading market means that it doesn't have a ticker symbol that makes it available for trading. This is a rather frustrating predicament for investors who wish to trade Tiktok stocks.
When Will TikTok Go Public?
ByteDance Limited hasn't dismissed the idea of debuting TikTok Global to the US initial public offering. There's also no definite date when this might happen.
However, experts foresee a potential IPO very soon. When that happens, you'll have the opportunity to invest indirectly in TikTok via the companies that have stakes in it at the time. Plans of investing in the company will only be possible if their deal with ByteDance pushes through. Before that happens, you can trade with other successful social media companies like Twitter, Facebook, and Tencent.
How Do I Invest in Bytedance?
ByteDance is a privately-owned company whose stock is yet to go public meaning its shares are not available.
Are you looking for ways to manage your money and better your budget? Here is what we recommend:
Swagbucks pays you to take surveys online and is one of my favorite survey websites because of its countless survey options and trustworthiness. They pay you via PayPal or gift cards if you take surveys through their website. You also get a $5 welcome bonus using this link.
CIT Bank offers high yield savings accounts and term CDs that are great for people who are looking to invest their cash and earn interest. One of the reasons they are so famous among savers is because they have one of the nation's top rates- 6x the national average (your typical savings account earns you just 0.09%).
FlexJobs is great if you are looking for remote work opportunities. The team at FlexJobs monitors every job posting to make sure the standard is maintained so you will find well-paying job opportunities and zero scammy ones.
For wise parents with their children's futures in mind, an early tax-advantaged investment account specifically tailored for children is a fantastic idea. Programs such as UNest are designed to help you achieve this goal of
crafting a better future for your children.
Credit Saint is my top pick when it comes to credit repair agencies. It has a 90-day money-back guarantee, an A+ rating from the BBB, affordable pricing and it has also been voted the best credit repair company by consumer advocate. Credit Saint