15 Best Dave Ramsey Money Tips
Breaking down the most popular Dave Ramsey Money Tips
When it comes to saving money and the journey towards a debt-free life, Dave Ramsey has managed to give us some of the best tips the internet has to offer.
Dave Ramsey tips on saving money and budgeting have helped countless people better their finances and pay off debt without losing their sanity.
Here are some of his best budgeting and debt tips the internet has to offer.
Who is Dave Ramsey? What are the Dave Ramsey baby steps?
Dave Ramsey is a financial expert that has been giving people money and debt tips for years now.
He is the go-to guy for people who want help with their money problems even if they are beginners. His financial strategy tips and budget tips are some of the best in the game.
If you are starting out on your financial journey, his baby steps should be your first read. I have also created a detailed post that covers Dave Ramsey's household percentages that is really good for budgeting expenses.
His entire plan is covered within these baby steps and if you want a refresher, here they are in short:
Save $1000 for your emergency fund
Pay off all your consumer debt using the debt snowball method
Save 3-6 months of expenses
Invest 15% of income for retirement
Save for kid's college fund
Pay off mortgage EARLY
Build wealth
Whether it is debt management, side jobs or saving money- he has the best advice. All of his awesome tips may be a long read so we are going to cover the best of the best in today's post.
Disclosure: This post may contain affiliate links. You can read the full disclosure here.
15 of the Best Dave Ramsey Budget Tips
If you want an article that quickly covers Dave Ramsey's best money hacks and tips without diving in too deep into anything. Here you go: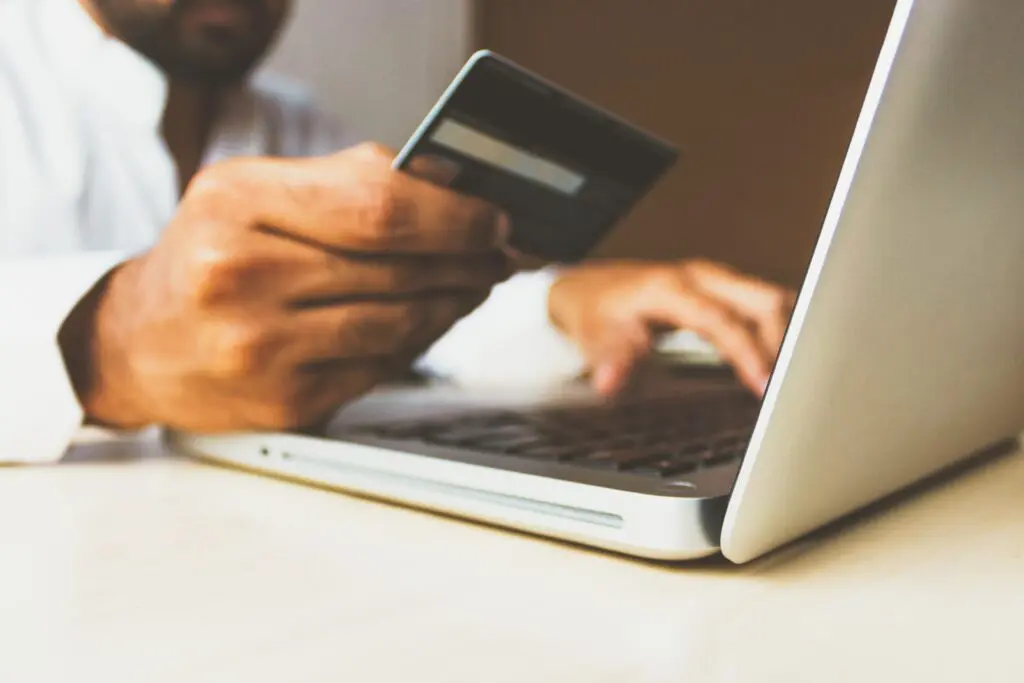 1. Recommended Household Budget Percentages
As I mentioned above, I have a detailed post for this point which can walk you through the entire process of getting your household percentages sorted to aid your budget.
If you just want it in short though here is what it is all about and why I love this method:
Attributing a certain percentage of your income to each budget category can do your budget a world of good if you follow through with it.
Dave Ramsey has 11 budget categories in total. A few of them include:
Health — 5% to 10%
Insurance — 10% to 25%
Recreation — 5% to 10%
Personal spending — 5% to 10%
This gives you a general rule book to follow that can work for just about anyone. The only category not included in Dave Ramsey's list is debt and that is because he recommends paying off as much debt as you can. The higher the percentage of your income you can give towards paying off debt, the better.
Budgeting your personal finances with the help of categories is not as painful as you may think. At the end of it, you will have spent less on unnecessary items like multiple streaming subscriptions and have more money to put into your savings.
You can use a service like Trim that will negotiate lower rates for your monthly bills like your cable bill, electricity, and more.
2. The 24-hour Dave Ramsey budget rule
This one is going to hurt your soul but help your bank account.
Whenever you want to buy something desperately and think the world is going to come crashing down if you do not get it right this very minute- wait 24 hours. Wait a day before you swipe your card or give away your hard-earned cash.
Our brains very quickly convince us that we need what we actually just want.
The 24-hour rule allows us to process the situation better and put some thought into how we are using our money.
Delayed gratification can be your friend if you would only let it.
3. Create a zero-based budget to give a job to each penny
The zero-based budget is a well-known budgeting system that works on the principle that all expenses must be justified for the period of time the budget is being made.
The budget starts with a 'zero base' and each dollar is given a job. Traditional budgeting only views looks at how much money is being spent on new expenses.
Zero-based budgeting looks at the money that is spent on new, old, and recurring expenses and justifies all of it.
The idea behind this is that you are more responsible for how you are spending every single dollar rather than just looking at your overall income vs cost.
Dave Ramsey brings this down into 5 easy steps:
Write down your total monthly income.
Write down your total monthly expenses.
Write down your seasonal expenses.
Give every dollar a job/name: This means that your expenses must be = to your income. You can put your cash into savings, paying off debt, rent, groceries, etc. If you have leftover money, put it into savings. If you are running out of cash- budget harder. Get a side hustle, start a freelance business, try one of these saving tips, etc.
Lastly, track all spending throughout the month to make sure you are sticking to the plan.
4. Pack your lunch
Stop giving restaurants all of your money!
The average American household spends about $3000 per year eating out which is a lot of wasted money overall.
Thesimpledollar says the average daily spending on food is $7.64 which means any day of the week that you eat out, you are going above that average. Not good.
Where is that money coming from? A part of your budget that you cannot afford to lose. It may come from clothing or housing and is that worth it?
Worst of all, you may be swiping your credit card for that restaurant meal.
Meal prepping from home and taking your food to work could save you hundreds of dollars by the end of the month.
You can prepare a meal using healthy foods like beans, eggs, oats, etc., and wind up spending less than$1 per person!
Here are 35+ meal prep ideas. I have included ideas for breakfast, smoothies, lunch, and dinner. You can also use the $5 meal plan that creates meal plans for you.
$5 Meal Plan is a great way to save money on meals by getting your meals plans sent directly to your email.
5. Dave Ramsey tips for buying a home: Good credit loans vs bad credit loans
A credit score is really only an "I love debt score" according to Dave and that is a fair point. The only real way to build up your credit score is by paying off debt fast and on time which means you need to get loans.
Good credit loans vs bad credit loans:
The best loan to get is a mortgage loan since it is the only one that appreciates with time. This is what Dave considers a good credit loan. You can improve your credit score while also increasing the value of your money.
Almost every other loan is not worth the score in most cases and is considered a bad credit loan.
Why? It depreciates in value and you wind up losing money. Not to mention the interest rates on student loans and credit cards are shit.
Dave Ramsey has always warned against credit cards, auto loans, and student loans. This comes with good reason.
All of these loans are money-losing methods and you can only increase your credit score IF you manage to pay off these loans on time.
A mortgage, on the other hand, is a great way to increase your credit score by making on-time payments. It has lower interest rates and the value of your money only grows with time.
Dave Ramsey also recommends only taking out a 15-year mortgage so that you can head into retirement debt-free. As you may have guessed, he is big on being debt-free as quickly as possible.
At the end of it, you also wind up owning a piece of property that has in all probability appreciated in value.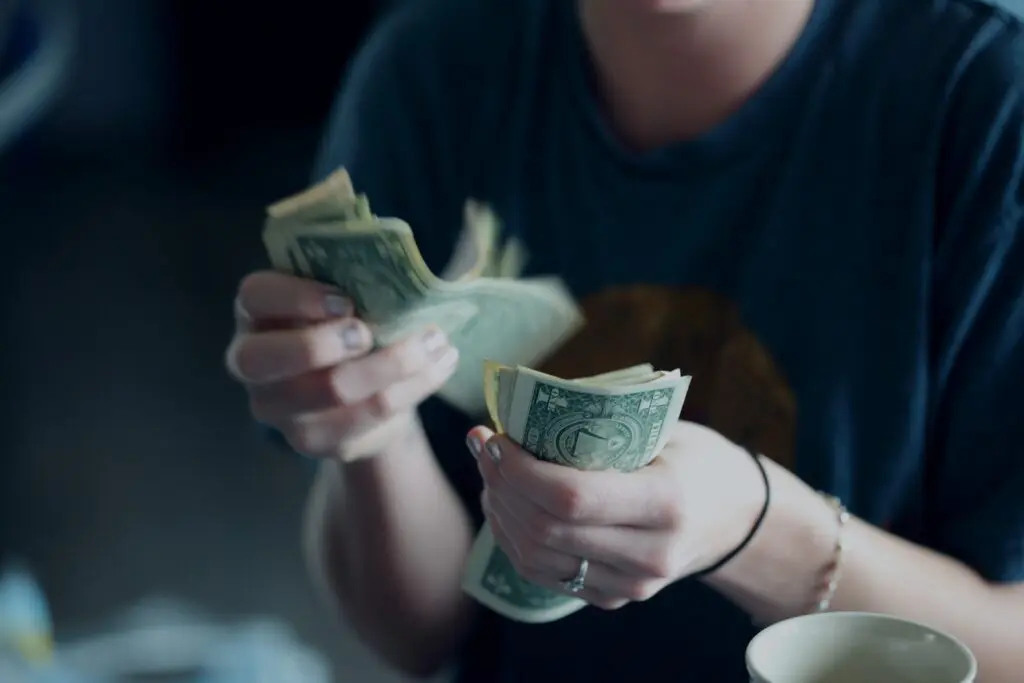 6. Pay with cash whenever you can
It is SO easy to swipe that cute little piece of plastic that we keep tucked into our wallets at all times.
You barely even process the fact that money is going out of your bank account. YOUR hard-earned money is gone.
You slogged your ass off for an hour to make $20 (example) and are now spending it under 1 minute on a t-shirt that you may or may not ever look at again.
Paying with cash helps you keep a tab on your spending and makes it more real when you spend you money.
If you keep $100 in your wallet, for example, you know when you have spent that $100. If you are using your credit card, you just keep swiping.
This not only helps you value your money more but also makes budgeting easier. For example, if you leave the house with $100 as your budget and in your wallet, you are going to be less likely to over-spend than if you walked around with a credit card.
7. You do not NEED a credit card
The idea of not having a credit card is a little hard to digest for a lot of people but do you really need it?
I have never had a credit card and I am doing just fine. Better than most in fact.
The possibility that it is doing more harm than good is real and people need to wake up. Most credit cards have extremely high-interest rates and tons of hidden fees. There are better ways to increase your credit score and better ways to manage your money.
As Dave Ramsey says the excuse that credit cards are fine if you pay them off every month can only be used for so long. Only 45% of all Americans pay off their credit card balance in full every month. This is not a good statistic.
We have already talked about how paying with cash is better for your wallet so what excuses are left?
"Credit cards give me great rewards.": Credit card rewards normally cancel out when you count expensive membership fees and the fact that these points have an expiry date.
"Credit cards can improve my credit score.": We talked about this. Bad credit loans vs good credit loans.
Every reason you have to own a credit card is based on pure rumor that can be dispelled with logic.
8. Take care of the 'four walls'
This four walls rule is simple enough. These four walls are your priorities and your babies. They come first.
What are they?
Shelter
Food
Clothing
Transport
Everything else comes after. Whether it is debt repayment or savings, you need to cover these four walls first before you can even think about anything else.
This rule is pretty simple: Be responsible and know your priorities. A new dress may be fun but healthy food and a roof over your head are needs.
9. Wear your glasses more often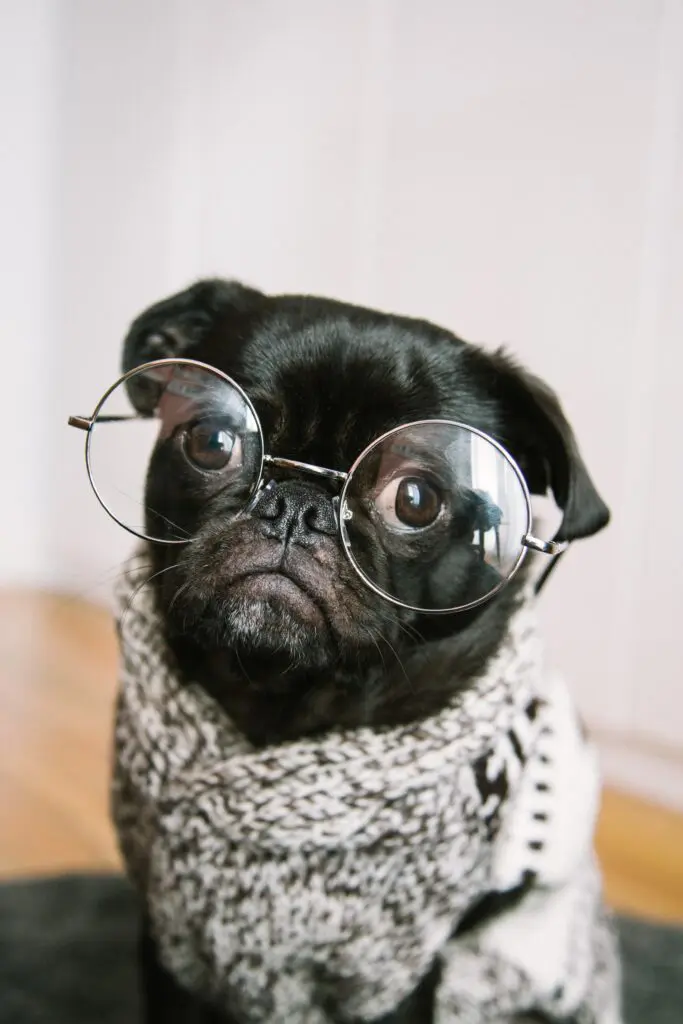 Contact lenses are way more expensive than wearing a pair of glasses you already own.
If you are just lazing around at home or reading a book, wear your glasses. There is no shame in it!
By cutting out lenses for just a few months, you could save hundreds of dollars. If you are desperately trying to save for something right now- try those not-so-bad-to-look-at specs of yours.
If your frames aren't in the best state of repair or are outdated, then you can even save money when you update them online.
10. Get a side hustle to increase your monthly income
Saving money and budgeting every penny is great but sometimes you just need some extra cash. This is when it is time to get a side hustle.
Increasing your monthly income is the way to improve your financial situation but how do you do it?
Whether it is starting a freelance business or taking surveys for $10 a pop, you gotta do something.
The best side hustles are ones you can do from home without much effort and with a flexible schedule. That is why I recommend survey taking to beginners or starting a blog for people who want something more long-term.
Swagbucks, Survey Junkie, and American Consumer Opinion are my top picks for survey companies.
You can also look for remote work on a website like Flex Jobs that gives you relevant and good remote job options.
---
11. Dave Ramsey tips for buying a car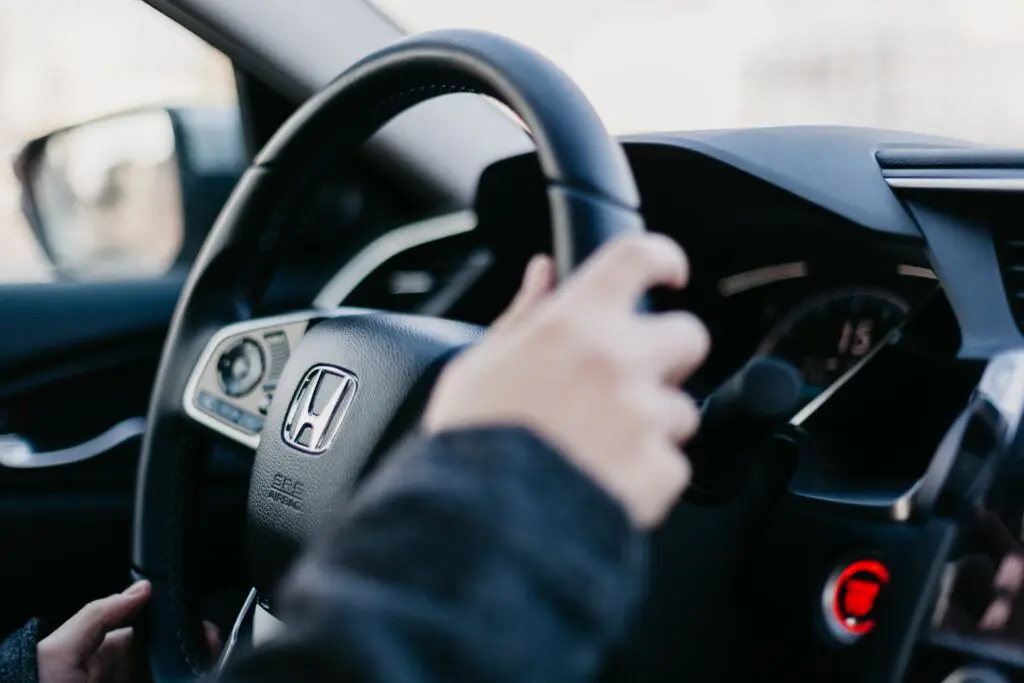 New cars depreciate in value. Bad investment.
That is literally all you need to know. The value of a new car can decrease by up to 20% in the first 12 months after it is bought and for the four years after that, you can expect it to decrease by 10% on an annual basis.
This means that in 5 years your car is worth 40% of the amount you bought it for. Put this into perspective:
You spent $30,000 on a car in 2008. In 2013, it is worth $12,000.
You could buy a used car that is much cheaper and a far better investment. You should also use your car for as long as possible.
If the main reason you are buying a near car is to have a new thing, you probably should not get one.
12. Use cash-back apps
Cash-back apps will not make you a millionaire but it will contribute to some pretty great savings.
These apps will give you points that get traded in for money for every purchase you make through them or by scanning a receipt on their app.
Rakuten is one of the best cash-back apps to get you started.
Another quick way to get free stuff: Use Ibotta to get cash back on your everyday purchases. You can do this by browsing offers available on their website or even submitting receipts of previous purchases.
13. Skip drinks while eating out
Drinks at restaurants are not a necessity. Just order water. Skip the milkshake or the peach iced tea if you are eating out.
These are the most expensive things to order at restaurants since you make it at home for less than a buck.
You will be eating healthy and keeping your budget happy.
14. Borrow kitchen appliances that are used rarely
If you using an electric wok or ice shaver from time to time, it is not worth the cost of buying it.
You can just borrow these appliances from a friendly neighbor or friend and save tons of cash.
What is the point of buying something you are only going to use 5 times? If the appliance is not needed on at least a weekly basis, you do not need it.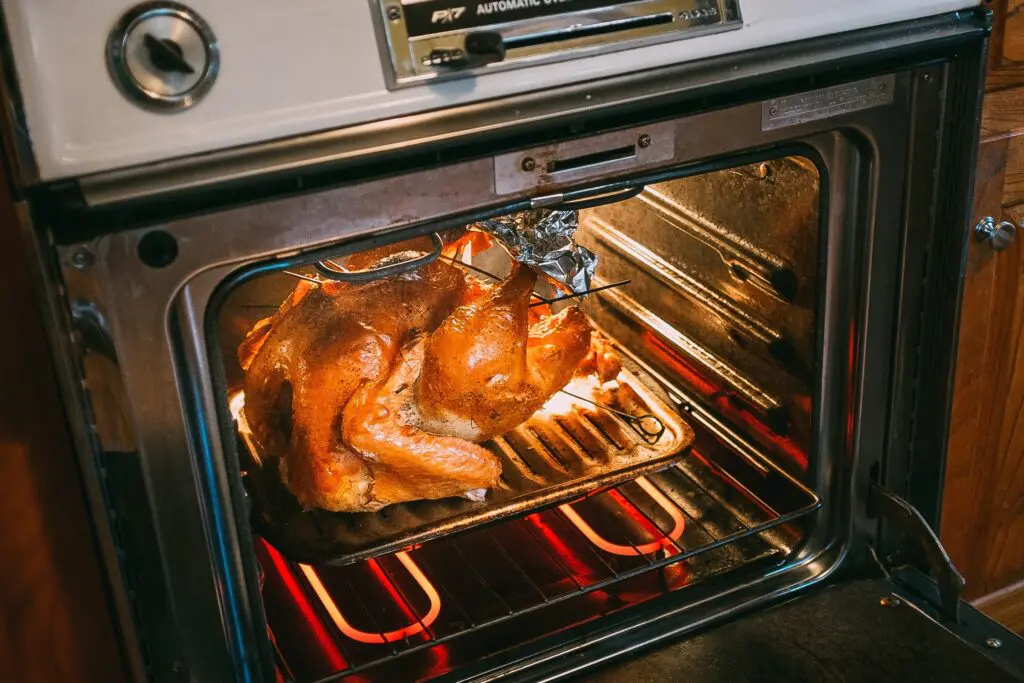 15. Go meatless
Meat is not only unhealthy but also expensive.
It takes more resources to produce and therefore costs more. Going meatless for a while will do your body and your wallet good. Try it!
You can get your daily dose of protein with other foods these days since there are tons of options. Cutting out meat for a month or more could save you hundreds in cash.
When you are buying meat, go for cheaper options like a whole chicken.
That wraps up 15 Dave Ramsey money tips you should consider trying.
Swagbucks pays you to take surveys online and is one of my favorite survey websites because of its countless survey options and trustworthiness. They pay you via PayPal or gift cards if you take surveys through their website. You also get a $5 welcome bonus using this link.
CIT Bank offers high yield savings accounts and term CDs that are great for people who are looking to invest their cash and earn interest. One of the reasons they are so famous among savers is because they have one of the nation's top rates- 6x the national average (your typical savings account earns you just 0.09%).
FlexJobs is great if you are looking for remote work opportunities. The team at FlexJobs monitors every job posting to make sure the standard is maintained so you will find well-paying job opportunities and zero scammy ones.
For wise parents with their children's futures in mind, an early tax-advantaged investment account specifically tailored for children is a fantastic idea. Programs such as UNest are designed to help you achieve this goal of
crafting a better future for your children.
Credit Saint is my top pick when it comes to credit repair agencies. It has a 90-day money-back guarantee, an A+ rating from the BBB, affordable pricing and it has also been voted the best credit repair company by consumer advocate. Credit Saint