10 Creative Home Decor Ideas (On a Budget)
Featured Image Source: Pixabay
Owning a house is expensive and home decor only adds to the cost. Most people spend thousands of dollars every year to have an average-looking house at best.
With a mortgage to pay for and groceries to buy, it can be hard to have a great-looking home AND a savings account.
You have already spent all your money on a paint job or hiring someone to build a shed and now you cannot possibly spend anymore trying to add tiny details. So, here you are.
These actionable tips you can take to get your house looking awesome is the perfect last step to take to living in your dream home.
Some of the links below are affiliate links. You can read my full disclosure here.
Here are 10 creative ways you can save money while making your house a home:
1. Get your home decor budget
Before you splash out a few thousand dollars on that perfect living room, know how much you can afford to spend. If you do not have a budget reminding you at all times, it can be easy to get carried away.
You do not want to be counting pennies for the rest of the year because you spent too much on a couch…
List your expenses and monthly payments on a piece of paper. This will allow you to get to the amount that is 'free money' and can be spent without you feeling the pinch.
2. Look online first before you try home decor stores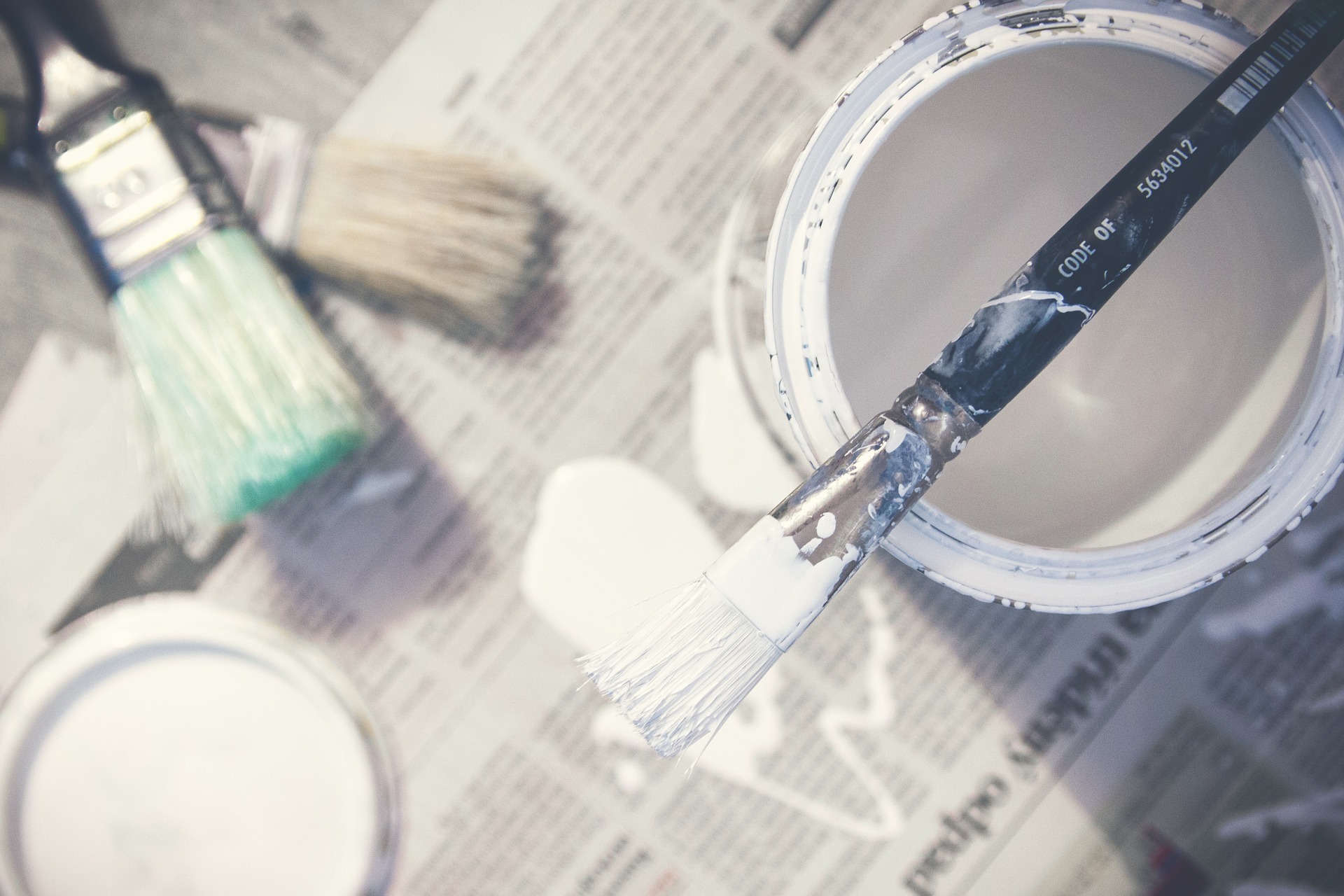 Home decor stores are heaven on earth for quite a few of us. Everything is laid out beautifully, you have attendants convincing you cannot live without that $2000 couch and you could very well wind up buying the entire set.
Looking online not only gives you tons of options but also allows you to stay logical and not get carried away.
Amazon has tons of options if you need a bed or a couch or literally anything in between but most people go to stores.
Here are furniture pieces on Amazon that are really discounted and really great to look at:
3. Pay attention to the smaller stuff
You do not NEED that massive painting flown in from Italy to make your living room look great.
Buying a great piece for under 20 bucks can change your entire living room. If you have good taste, you can manage a bad budget.
Something as simple as a couple of coasters can brighten up your living room.
If your room is looking too dull or you want a splash of color, you could invest in something smaller than average but still get the job done.
4. Make your old furniture look new
Before you start googling bedroom decor ideas, try reviving the furniture you already have. Some of the ways to make old furniture look new are:
Stenciling– If you have a chest of drawers that looks just a bit dull, consider stenciling to make it pop. This layer of design can make it look better than new. Click the button below to get what you need to start. Learn more.
Paint Job– Something as simple as a paint job can be enough to make your old furniture look great. Change the color of the nightstand or give your door a different shade. Learn more.
Slipcover– If your sofa looks beaten and done for but you cannot afford a new one, get a slipcover. It gives your sofa a new life and makes it look brand new. Try this one on Amazon.
5. Quick living room decor idea: Try mirrors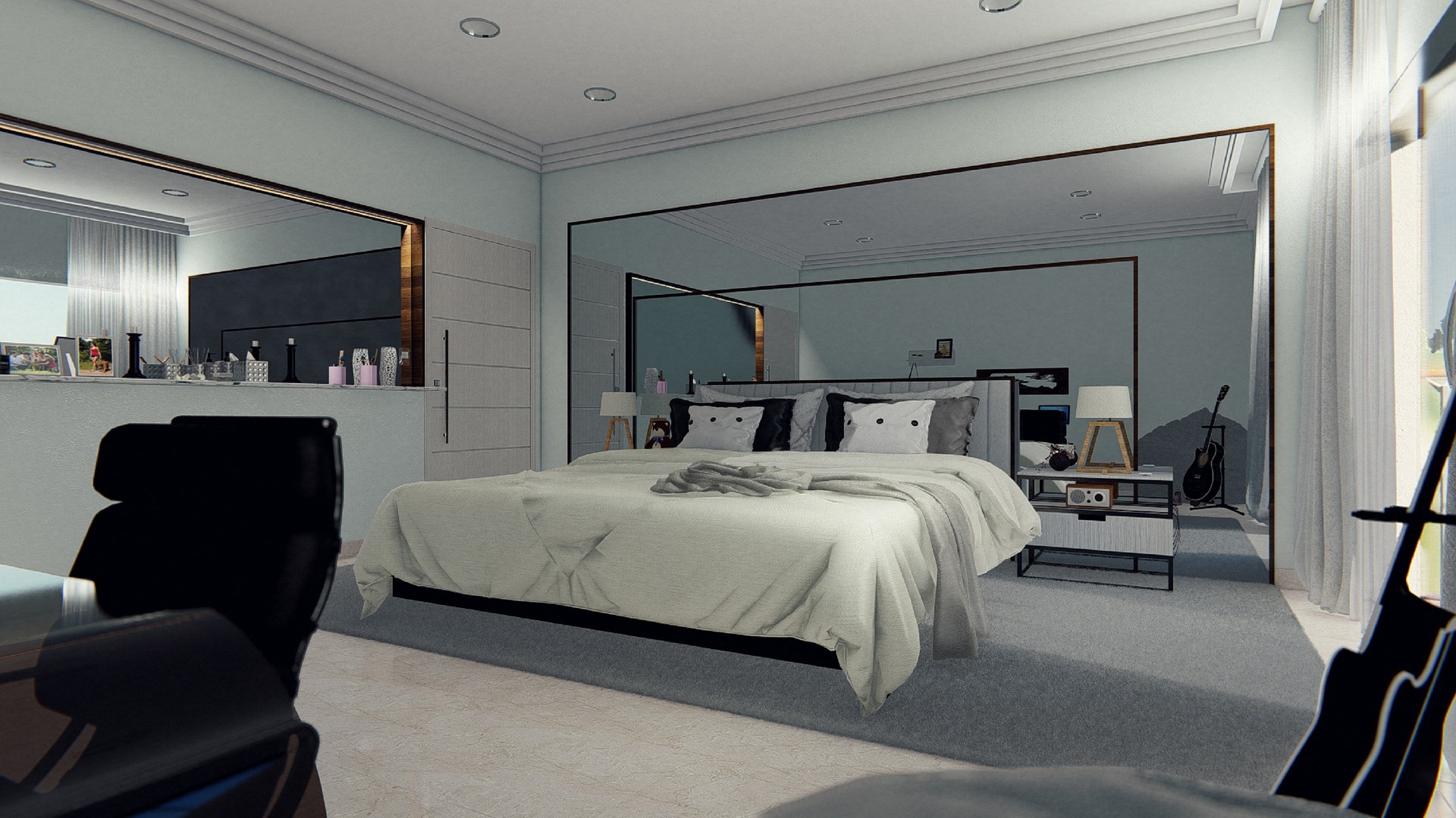 Mirrors can instantly make your living room. You can get them in any shape and size you want and you get the additional bonus of having a cool frame.
You could try adding one above the fireplace or just a random assortment of sizes. Either way, it can double the size of your room without paying double the mortgage.
A personal favorite for me is to put a really cool statement piece mosaic mirror in the bathroom above the washbasin.
6. Give one wall a splash of color
Paint is probably the cheapest way you can make a major change to your house. You could consider painting one wall in your hall a bright blue or even giving it a brick effect with some brick tiles.
It is affordable and the change is huge and prominent. It is the perfect thing to do if you feel like your house is looking dull and you are on a budget.
Consider accentuating that bright pop of color with a Buddha painting or a statement piece of some kind.
7. Consider buying second-hand furniture
If home decor saving is something you are aiming at, then do not write off the possibility of buying second-hand furniture. This discount furniture could mean you will not break the bank but still pick up a lot of what you need.
A flea market is a decent way to find hidden gems and cheap furniture. Sometimes you can find things that are barely used at an absolute steal.
8. Consider changing the fixtures for your bathroom decor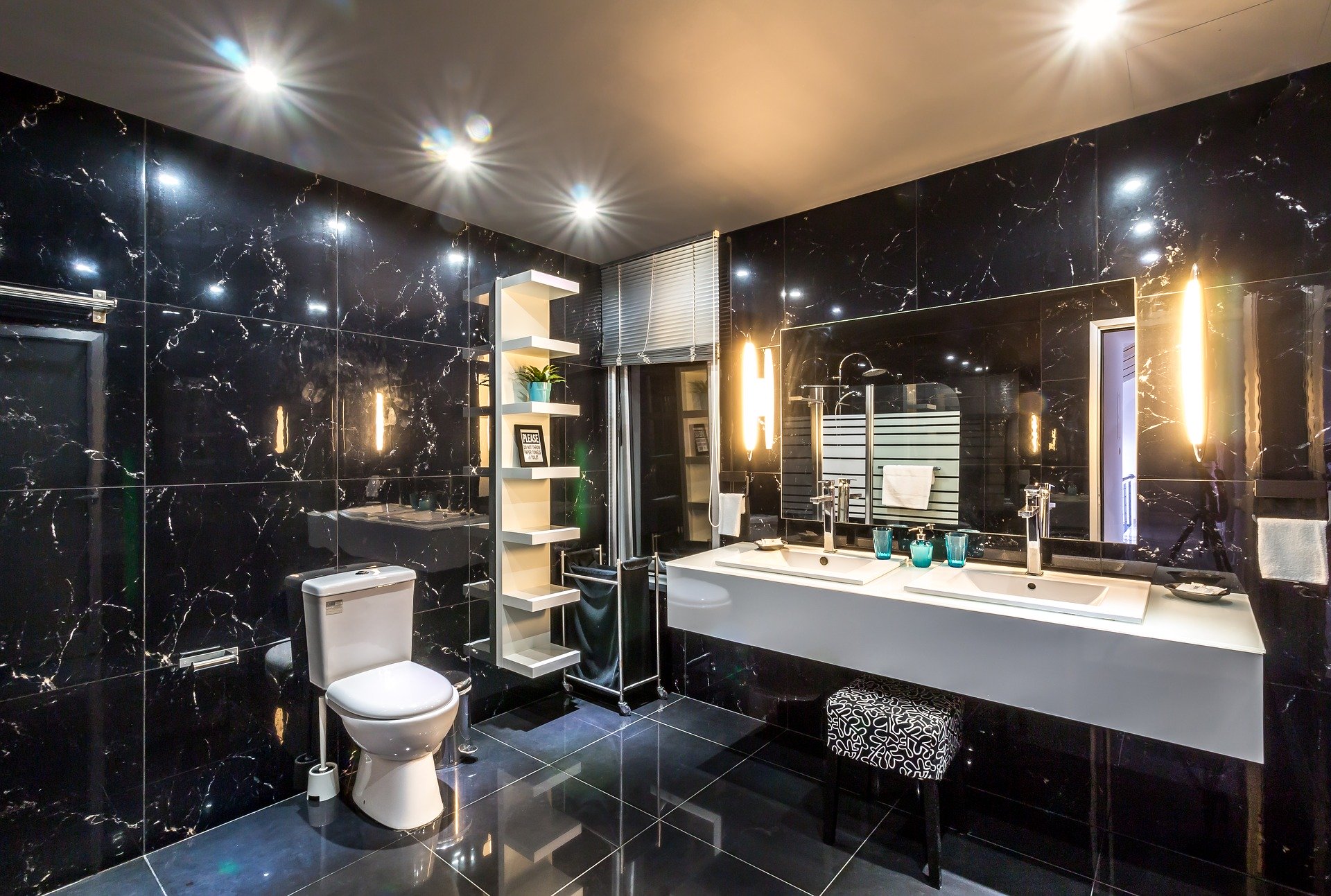 Affordable furniture is a great way to save money on home decor but if you want to redo your bathroom, you need another saving tip.
Changing the entire sink and bathtub can be really expensive so focus solely on the fixtures. They are your bathroom's biggest accessories and they draw attention. If you can pick up something attention-grabbing your bathtub could light up and look twice as good.
A beautiful tap that has a bright gold or bronze finish could be a great way to make your bathroom look better without breaking the bank.
9. Use home made DIY stuff as artwork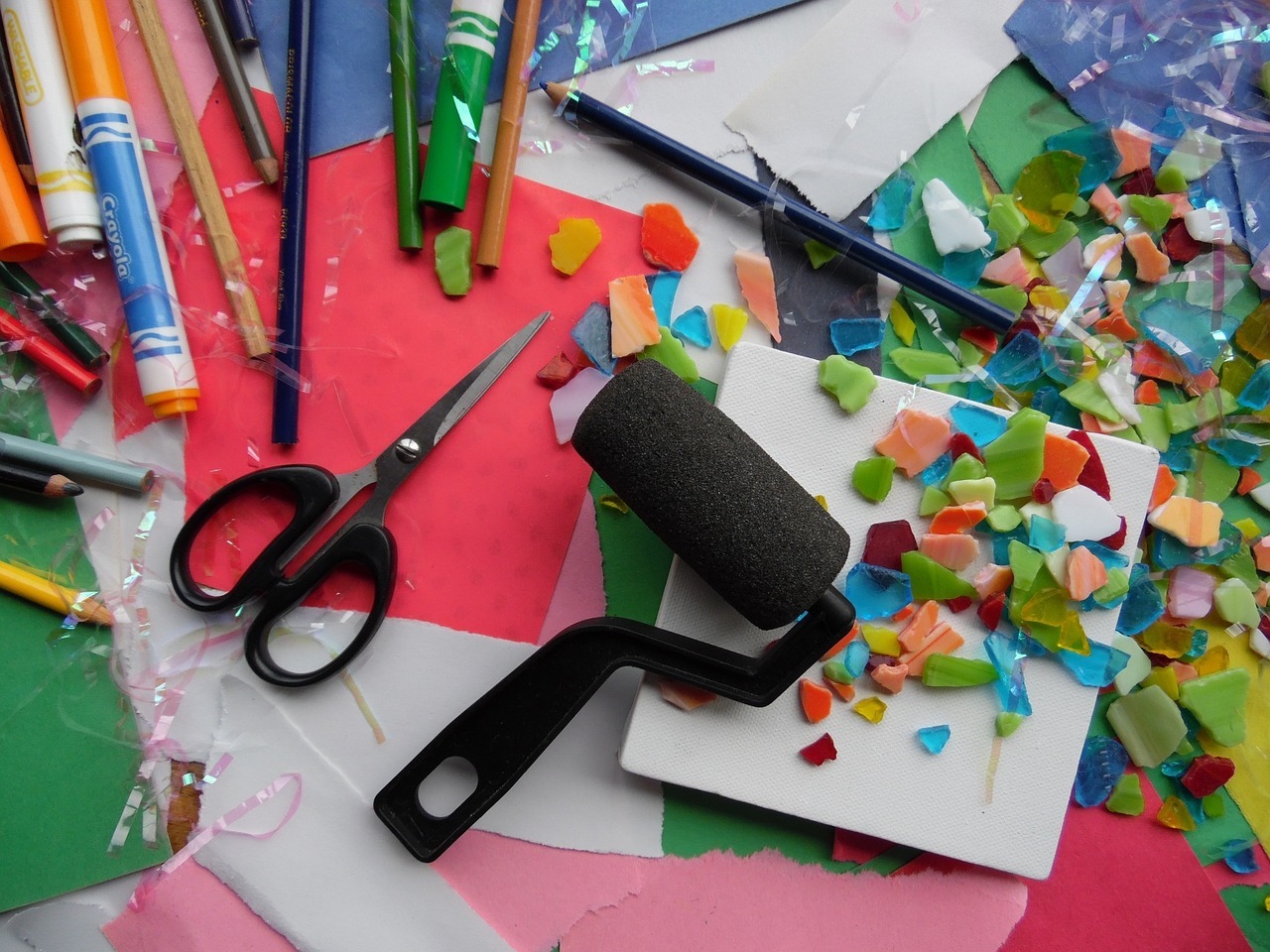 Creating something artsy at home with your kids is loads of fun and if it turns out half decent, you can hang it up on your walls.
Artists make a killing on their work but there is nothing stopping you from using your own. Here are some ways you can create DIY artwork for your walls save money. Something your kids create at camp or create in class can be framed for their rooms as well.
10. Cheap home decor ideas: Go crazy on new fabrics
Paint can make a big change to your rooms but another cheap way to give your house a pop is buy buying great fabrics.
A simple rug or some floral pillow covers can change the look of your room in a few minutes.
Here are a couple of ideas:
Rugs: Getting a comfy, bright-colored rug could highlight your wooden flooring and give your room some color.
Pillow Covers: Floral pillow covers are a great way to give a dull room some variety.
Duvets: Adding a thick, bright duvet will make your bed a lot more comfortable and make your room look just a bit more luxurious.
Curtains: A good set of curtains that reach the floor of your room can really change the room's aesthetic. Use these tiny details to make a gigantic, cheap change.
---
Swagbucks pays you to take surveys online and is one of my favorite survey websites because of its countless survey options and trustworthiness. They pay you via PayPal or gift cards if you take surveys through their website. You also get a $5 welcome bonus using this link.
CIT Bank offers high yield savings accounts and term CDs that are great for people who are looking to invest their cash and earn interest. One of the reasons they are so famous among savers is because they have one of the nation's top rates- 6x the national average (your typical savings account earns you just 0.09%).
FlexJobs is great if you are looking for remote work opportunities. The team at FlexJobs monitors every job posting to make sure the standard is maintained so you will find well-paying job opportunities and zero scammy ones.
For wise parents with their children's futures in mind, an early tax-advantaged investment account specifically tailored for children is a fantastic idea. Programs such as UNest are designed to help you achieve this goal of
crafting a better future for your children.
Credit Saint is my top pick when it comes to credit repair agencies. It has a 90-day money-back guarantee, an A+ rating from the BBB, affordable pricing and it has also been voted the best credit repair company by consumer advocate. Credit Saint