7 Flexible Side Hustles You Can Do In Your Free Time
Breaking down 7 side hustles that can help you make extra money
I'm a big believer that having a side hustle is one of the best moves you can make. Even if you have a full-time job that pays really well, a side hustle will help protect you in case you ever get laid off. Plus, the additional income from a side hustle can help you reach your financial goals that much easier.
So whether you need to make $500 fast because your car needs new brakes or you just want to have extra money to invest in the stock market, the 7 flexible side hustle ideas below are perfect for just about anyone who wants to start earning extra cash quickly.
Disclosure: Some of the links below are affiliate links.
Here are 7 flexible side hustles ideas you can do in your free time:
Taste Tester
How would you like to get paid to eat? It may sound far-fetched, but marketing research companies pay people like you every day to do just that.
Why? Because they need opinions on their new products before they commit to spending a fortune on rolling them out to the public.
A typical study takes less than an hour and they pay in cash. Rates vary from one study to the next but they typically pay between $40 and $75 each. You get free money and food at the same time, how can you beat that deal?
Babysitting
If you're good with kids, babysitting is a great option to make extra money. According to UrbanSitter, the national average babysitting rate is $17.73 per hour.
Obviously, that varies based on where you live and your qualifications. If you're a teacher or you have kids of your own you can charge significantly more than a high schooler.
Also, the more kids you have to babysit (and their ages) the higher rate you can charge. Playing board games with one kid is a lot easier than dealing with triplets who need their diapers changed.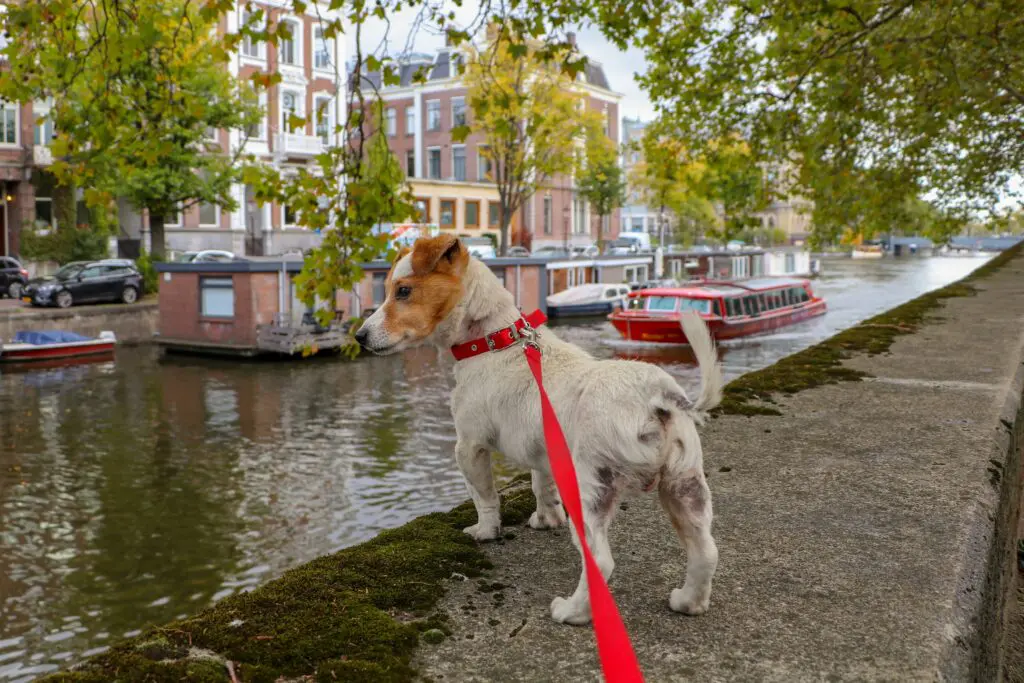 Pet sitting/Dog walking
If kids aren't your thing, maybe animals will make a better side hustle for you. Rover is a site that connects pet owners with people in their area who can help care for their furry friends.
Pet owners who are stuck at work all day need someone to keep an eye on their pets while they're gone. If you have free time during the day you can offer to take their dogs for a walk or drop in a couple of times each day to check on them.
If you get just a couple of regular clients in your neighborhood you can earn a really nice income on the side.
You can also offer upsells to your customers. If they are going away for a week on vacation, you can offer to watch their pets for them. Pet sitters generally charge per night and you'll want to check out what other sitters in your area are charging so you can price your services competitively.
Drive for Uber or Lyft
Ridesharing is becoming more and more popular and there continues to be a huge demand for drivers. Uber and Lyft are two apps that connect drivers with people who need a ride.
Once you become a driver you can set your own schedule and work whenever you want. Keep an eye out for big events in your area where lots of people will be looking for a ride. Concerts, beer festivals, and sporting events all offer prime earning opportunities for drivers.
Deliver with DoorDash
If you don't mind driving around town but you really don't want a bunch of strangers sitting in your car, you might prefer making deliveries with a service like DoorDash.
Here's how it works:
People in your area order food through the app
You get a notification of a delivery opportunity and you can choose to accept or decline
If you accept, you drive to the restaurant and pick up the food
Finally, you drop off the food to the customer and get paid!
Another option is to deliver groceries with Instacart which is also a flexible and well-paying side hustle.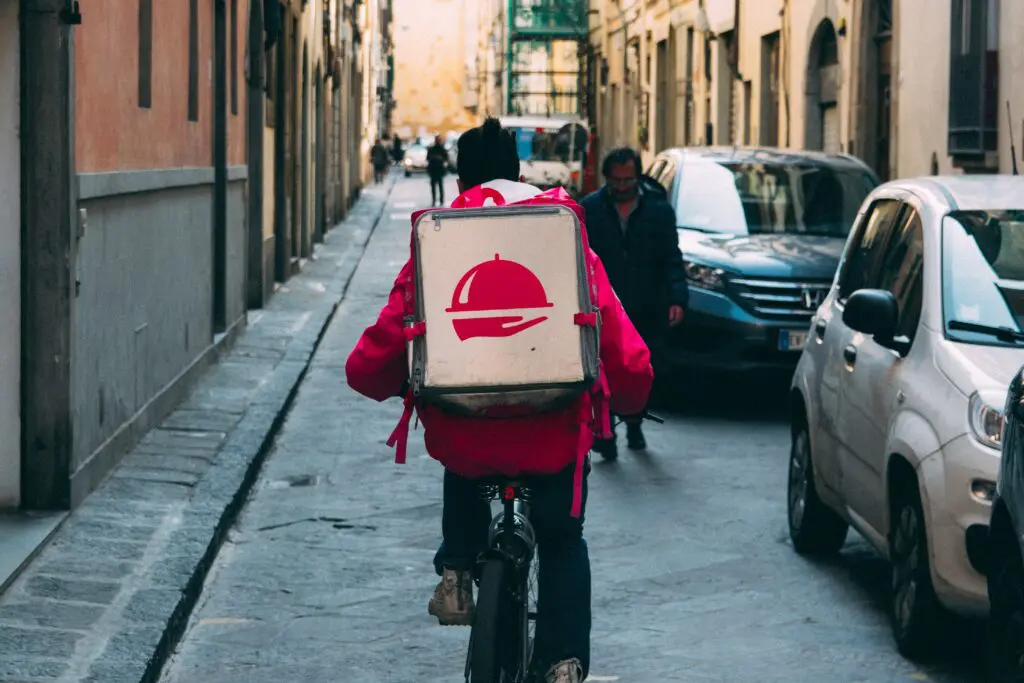 Paid Online Surveys
If you've spent any time at all searching for ways to make money online, you've probably come across sites promoting paid online surveys.
Some people say paid surveys could replace a full-time income. Others say they're just a scam.
Like most things in life, the truth lies somewhere in the middle. I promise you will never get rich taking online surveys for money. The earnings are just way too low for that.
But that doesn't mean paid online surveys are a waste of time. You might not make thousands of dollars a month, but you can definitely make a couple hundred. And that's enough to help pay down your debt, save up for a family vacation, or just pay for a nice dinner at a fancy restaurant.
If you are interested in getting started, here are my favorite survey companies in order:
Survey Junkie– Survey Junkie is the most trustworthy and straight forward of all the survey companies. You can redeem your points for e-gift cards or as cash using Paypal.
Swagbucks– Get cash or gift cards for taking surveys with Swagbucks. You get a $5 welcome bonus when you sign up!
American Consumer Opinion– This survey company asks for a few personal details such as your age and gender during the signup process so they can send you relevant opportunities via email. This is to make sure survey creators are getting relevant results. Since the overall quality of the survey opportunities is maintained you can earn up to $50 on the longer surveys. (Only available within the United States)
Related Post: Make Extra Money With the 13 Best Survey Sites
Start Your Own Blog
If you're looking for a quick way to make a lot of money, blogging is probably not it.
It takes most bloggers at least a few months before they start making any money at all, and most give up before they even make a dime.
So why would I recommend blogging as a side hustle? Because the potential earnings are huge and better than anything else on this list.
Blogging is an extremely flexible side hustle that you can squeeze into whatever free time you have in your schedule. I have a full-time job plus three kids with jam-packed schedules of their own. But I'm still able to find time for building my blog at night and on weekends.
The key to making money with your blog is consistency. You can't just publish a handful of articles and wait for the money to start rolling in. Blogging is a long game and it takes time and a lot of work to get to the point where you are making consistent money.
But once you get to that point, you'll have a flexible way to earn a significant income that will help you reach your financial goals.
This is a guest post by Mike Collins from DadSense
Swagbucks pays you to take surveys online and is one of my favorite survey websites because of its countless survey options and trustworthiness. They pay you via PayPal or gift cards if you take surveys through their website. You also get a $5 welcome bonus using this link.
CIT Bank offers high yield savings accounts and term CDs that are great for people who are looking to invest their cash and earn interest. One of the reasons they are so famous among savers is because they have one of the nation's top rates- 6x the national average (your typical savings account earns you just 0.09%).
FlexJobs is great if you are looking for remote work opportunities. The team at FlexJobs monitors every job posting to make sure the standard is maintained so you will find well-paying job opportunities and zero scammy ones.
For wise parents with their children's futures in mind, an early tax-advantaged investment account specifically tailored for children is a fantastic idea. Programs such as UNest are designed to help you achieve this goal of
crafting a better future for your children.
Credit Saint is my top pick when it comes to credit repair agencies. It has a 90-day money-back guarantee, an A+ rating from the BBB, affordable pricing and it has also been voted the best credit repair company by consumer advocate. Credit Saint