10+ Simple Ways to Grow Your Email List
Breaking down over 10 simple ways you can grow your list of subscribers
If you have just started a blog and are in the first few months of getting it all figured out chances are you are super confused and have no idea what to focus on. There are thousands of articles you are going through and so many suggestions you can barely keep track of.
So, stop! Focus on what matters. If you try to focus on ten different things all at once, you are going to mess up all ten because you are not putting your all in.
There are certain aspects of maintaining a blog that need to be taken care of above else and growing your subscriber list is one of them.
Increasing traffic and finding simple ways to grow your email list is every blogger's goal and it should be yours too.
When I got my very first subscriber I was pumped and ready to dedicate myself to getting more but it is hard as a new blogger. I used to get one or two from time to time. It was really sporadic.
I needed to form a strategy that worked and that increased the number of readers that turned into subscribers. That strategy has been explained below in five brief points. So, get reading!
The Importance Of List Building
So, what is list building? This is something most bloggers start doing the moment they start their blog.
It is incredibly important to retain readers and what better way to do it than to form a list?
Building your email list is a great way to monetize your website. Some people would say that building an email list is even more important than building traffic. Why? Two words.
Targeted Audience.
The people on your list are people that have liked your content enough to want to give you their email address purely so they can get more. The chances of them buying a product from you, trusting your advice, etc. are much higher.
You can earn affiliate income by adding links in your emails. tell your list about a new product, etc… there is no end to the possibilities.
How do you grow your email list? What are opt-in forms?
The growth of your email list is dependent on landing pages and opt-in forms. Opt-in forms are forms that you add in-between articles, in the sidebar, etc to ask people for e-mails in case they want more content of yours. Here is an example :
Now we are going to talk about what sort of opt-in forms work and which proven strategies you should use:
Some of the links below are affiliate links. You can read my full disclosure here.
1. Get a good email service provider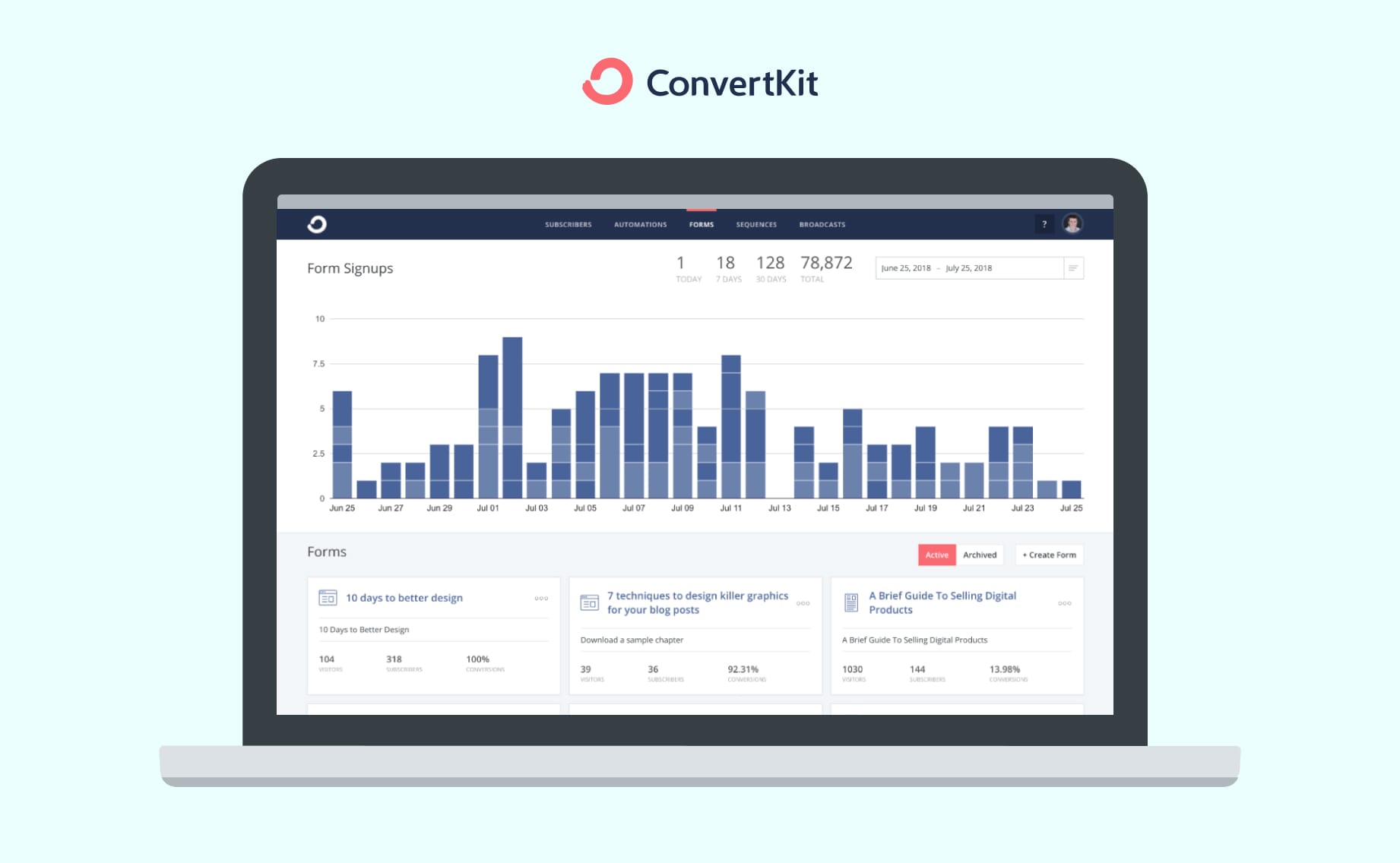 Having a good email service provider is the first step to having a successful strategy that will get you more email subscribers.
As you may have guessed, you cannot send emails to your entire email list manually. You are going to need to have an email marketing service so that you can send emails to your subscribers and abide by certain laws.
For example, it is legally necessary to add an unsubscribe link to the bottom of every mail which is something an email service does for you automatically.
It also helps you create emails easily by adding your logo at the top and social icons at the bottom. All of these little things make you seem more professional.
I recommend one of two options for this depending on your budget, needs, and preference. 
Option #1
I recommend using ConvertKit if you are looking for a well-known, thorough, and dependable service. You can start with their free plan if you have less than 1,000 subscribers.
Here are a couple of reasons why CovertKit is one of the better options.
The drag-and-drop interface makes it super easy to create emails. 
It is legally necessary to add a physical address (that you can be reached at) at the bottom of every email you send to your subscribers. (Refer to the CAN-SPAM Act) A lot of people are super uncomfortable with this. ConvertKit is the only marketing service I know of that allows you to use their address instead of your own. You can only do this if you use their service which in that case if notice were to ever reach them that is meant for you, they will send you a pdf of it. Done. You don't have to give up your privacy AND they are awesome.
Finally, their forms are attractive which is not something you can say about all email marketing services.
Does ConvertKit give you a free trial?
While ConvertKit does have a free trial available, the features are limited (no more than 1000 subscribers, no automated email sequences, etc.). It really only gives you a taste of what the service is like. If you need email marketing software, you are going to have to go for one of the paid plans.
Option #2
If you are looking for a cheaper option that still gives you almost every feature ConvertKit offers, you could consider going for Constant Contact. They help you with email tracking, segmentation, marketing automation, creating surveys for subscribers, and much more.
The big plus with Constant Contact is they give you a free trial with all of their features enabled- no credit card needed.
You have two pricing options:
The first option (Lite) starts at $12 per month and goes up depending on how many contacts you have in your email list. This option is more than enough for most small businesses or bloggers who are looking for a dependable email marketing service.
Constant Contact's Standard option starts at $35 per month (and goes up depending on how many contacts you have). This option offers more customization and is better for larger businesses that have more users.
2. Gated content is a great way to grow your email list
Gated content is only accessible to readers once they enter their email addresses. So, when they visit a certain post on your website, it will show them a popup that asks them to enter their email. This will unlock the premium content.
OptinMonster has a Content Lock Feature that allows you to do this. It is a great way to get more subscribers.
Another option is to simply password-protect your post and mention that post as a freebie (refer to point 4) in your opt-in form. This is a great way to grow your email list since it has an exclusive aspect to it.
Making content password protected is free and simple on WordPress. I suggest following this free guide by Themeisle.
3. Notification Bar
This is a pretty simple hack that can give you loads of subscribers purely because of strategic placement. You need to place your opt-in form in a spot that everyone can see but that is not annoying.
A notification bar is the perfect compromise. It is the best hotspot to add an opt-in form and is the way I have gotten most of my subscribers.
A notification bar is a thin bar that is stuck to the top of a web page that you visit. You can probably see one right now if you are scrolling through this page.
It is not as annoying as a pop up so it can be present constantly. Whenever your reader is convinced, they can simply type their email in.
I would suggest using OptinMonster if you are looking for a service that provides very visually appealing and highly convertible (a high conversion rate) forms. It starts at only $9/month.
4. Join our email list: Irresistible Freebie
Okay. You have got opt-in forms now but why should anyone subscribe to your email list? What are THEY getting out of it?
Updates about articles you have posted? But they can just visit your website for that…
You need to give potential subscribers a reason to subscribe to your list. A freebie. A boring sentence like 'subscribe to receive emails' is not gonna do the trick. One of the most googled phrases for the topic we are discussing today is 'how to get 1000 email subscribers' but it isn't exactly a trade secret.
You have as good a shot as getting new subscribers as someone who has been in the business for years.
It is all about strategy.
A freebie is like the one I offer my subscribers: a budget planner. A free bonus for anyone who adds themselves to my list.
Here are a couple of things you should pay attention to when you are trying to decide what your freebie should be:
Make it relevant to the type of content you normally deliver. If you have a personal finance blog, a good freebie would be a yearly finance planner. Some experienced bloggers even have multiple freebies for different opt-ins depending on the article's content. You should start with one though.
Make it eye-catching. Numbers normally work well. People associate them with facts and facts are considered trustworthy. So, the specific amount of time it took me to double traffic (2 months) is mentioned in my freebie. This helps because it gives readers more trustworthy info.
Make it different if you can. Everyone in my niche offers a course on how to start a blog as their freebie which is why I made sure mine is different.
These tips will help you create a freebie that will get people to subscribe to the email list you are so desperately trying to grow.
5. Host a giveaway to build your email list
Who does not want free stuff?
Hosting an online contest that requires participants to enter their emails to apply is a great way to get more subscribers.
You can also ask them to share a certain post along with signing up to really milk the contest cow. An awesome prize at the end is enough to convince most people to try.
6. Add sharing buttons to your email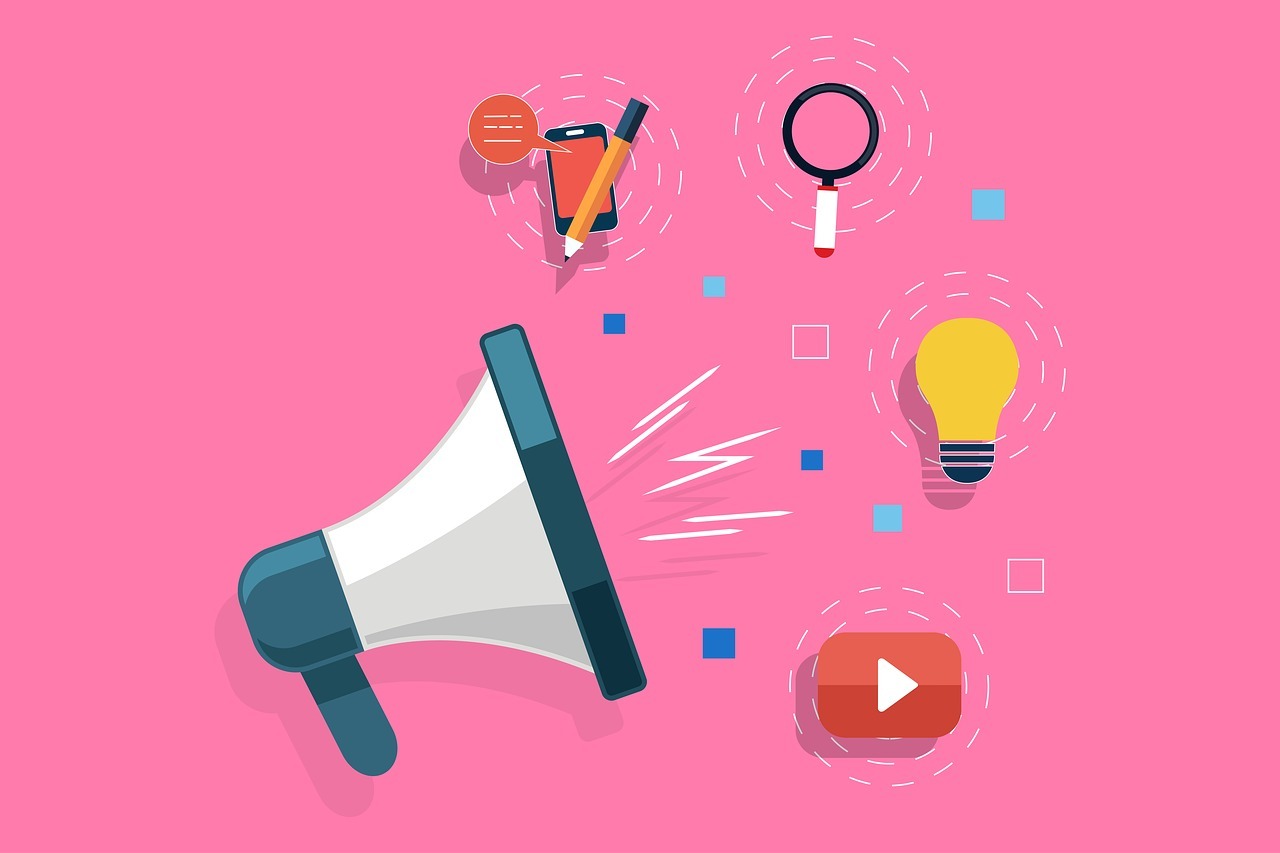 Add sharing buttons to the bottom of every email you send so your subscribers can easily share the word and get other people interested in your content.
This can be done really easily if you use ConvertKit because their drag and drop editor already adds social icons at the bottom of every email you create so that you can easily customize them.
7. Grow your email subscription list through your homepage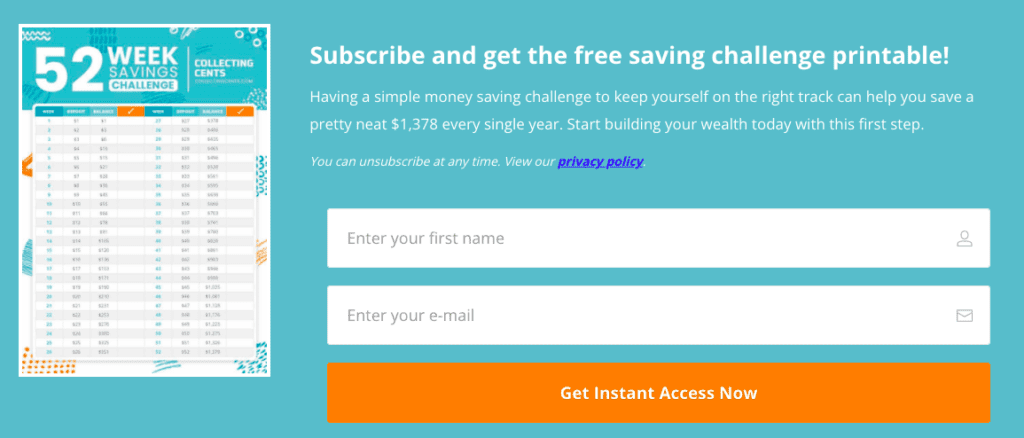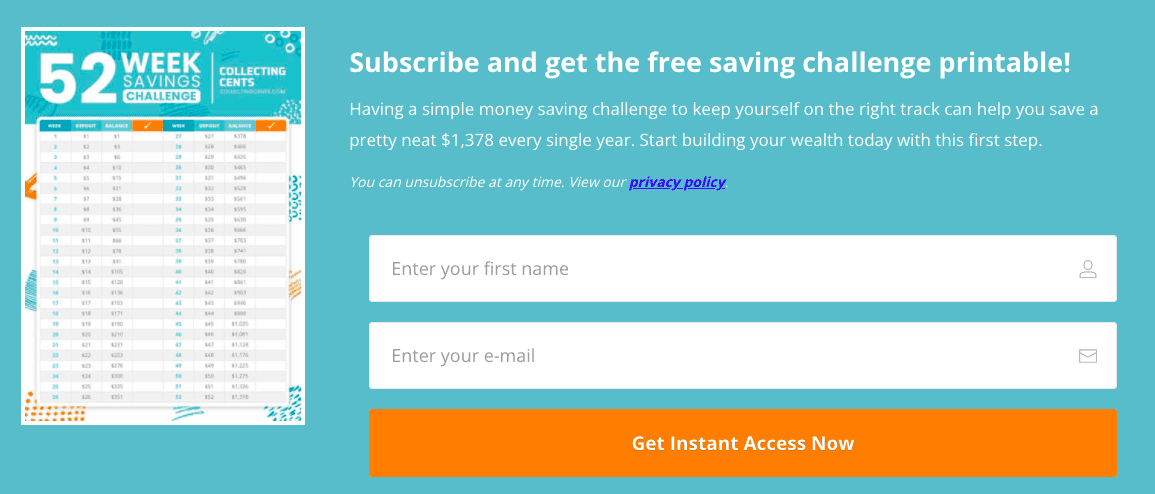 People are going to want to subscribe to your mailing list but you need to give them the right opportunity to do so. Adding an opt-in form to your homepage is a must. Every good blogger does it.
The above opt-in form is from my own homepage and it converts. People may visit your website and start with your homepage. You do not want to miss subscribers because you only added forms within your content.
This is a pretty easy way to add subscribers to your newsletter since it is just a placement hack.
8. Create a pin that links to your opt-in form landing page
Create a pin that takes readers and Pinterest users straight to your landing page.
There is nothing wrong with that and it is a great way to get interested parties to sign up.
They obviously want to view the article and giving you their email is a small price to pay.
9. Add a signup button to your Facebook page
If you have a Facebook page for your blog or website, add a signup bottom that links to your landing page. I have done this for my Facebook page and it works great.
It is a good way to pick up new subscribers since someone on your Facebook page is obviously interested in the type of content you produce.
10. Try using a popup opt-in form
This opt-in technique is one of the best ways to get more email subscribers but it can come across as abrasive.
A popup is essentially an opt-in form that pops up after a few seconds and pretty much covers the screen and demands attention.
The readers have to click the 'x' at the top to get rid of it. On the flip side, it can annoy readers.
I try to limit my use of it so that my readers enjoy their experience more. This makes it less annoying and I have seen better results since a popup on a phone with no wait time can lead to higher bounce rates.
OptinMonster offers some great pop-up forms that look awesome. They also have tons of options that merge into the design of your website.
11. Shorten the length of your opt-in form
Collecting a lot of information about your subscribers is great but it can also drive potential email subscribers away. Who wants to fill out 5 fields just to subscribe to your email list?
Limiting your opt-in form to only one or two fields is best. Name and email should be all you are interested in at that point.
My opt-in form only asks people for their email since I want to make it as easy as possible to become a CollectingCents subscriber.
Swagbucks pays you to take surveys online and is one of my favorite survey websites because of its countless survey options and trustworthiness. They pay you via PayPal or gift cards if you take surveys through their website. You also get a $5 welcome bonus using this link.
CIT Bank offers high yield savings accounts and term CDs that are great for people who are looking to invest their cash and earn interest. One of the reasons they are so famous among savers is because they have one of the nation's top rates- 6x the national average (your typical savings account earns you just 0.09%).
FlexJobs is great if you are looking for remote work opportunities. The team at FlexJobs monitors every job posting to make sure the standard is maintained so you will find well-paying job opportunities and zero scammy ones.
For wise parents with their children's futures in mind, an early tax-advantaged investment account specifically tailored for children is a fantastic idea. Programs such as UNest are designed to help you achieve this goal of
crafting a better future for your children.
Credit Saint is my top pick when it comes to credit repair agencies. It has a 90-day money-back guarantee, an A+ rating from the BBB, affordable pricing and it has also been voted the best credit repair company by consumer advocate. Credit Saint