Here is a breakdown of exactly how to buy Stripe Stock:
Stripe has come a long way since its inception in late 2009. It has revolutionized how businesses go about their online transactions.
It has also become a reliable payment option for large online businesses such as Amazon, Airbnb, Shopify, Lyft, Google, and other companies that accept online payments.
With this kind of success, an IPO is to be expected. When Stripe makes its debut into the stock market, it could be valued at more than $100 billion. Its current net worth stands at $95 billion.
From this, you're probably wondering if you should start saving your income to buy Stripe stock ahead of its IPO. It might be a tad tricky, but it's possible. No pre-IPO investment comes without its risks.
In this post, we'll explore what Stripe is, outline some of the reasons why you'd be interested in buying Stripe stock, and provide a few ways you can purchase Stripe shares. Let's get into it, shall we?
What is Stripe?
Stripe is a global payment firm with its headquarters in Dublin and San Francisco. The company was started by entrepreneur brothers John and Patrick Collison in Palo Alto, California.
Stripe excels at providing proficient processing of funds from credit and debit card transactions. It utilizes intuitive software that ensures you're able to accept and process all Stripe payments from your valued partners. It currently competes with Paypal Holdings and Square Inc.
Stripe is a trusted payment processor that allows companies to receive online credit card payments. All transactions are SSL (Secure Socket Layer) protected, meaning that all transactions are private and immune from malicious hacks.
Stripe also has a state-of-the-art data center that encrypts all credit card numbers, thus ensuring maximum security on all online payments. Stripe's long-standing investors include National Treasury Management Agency (Ireland), Sequoia Capital, Fidelity Management and Research, Baillie Gifford, Axa SA, and Allianz SE.
What Are Some Benefits of Using Stripe?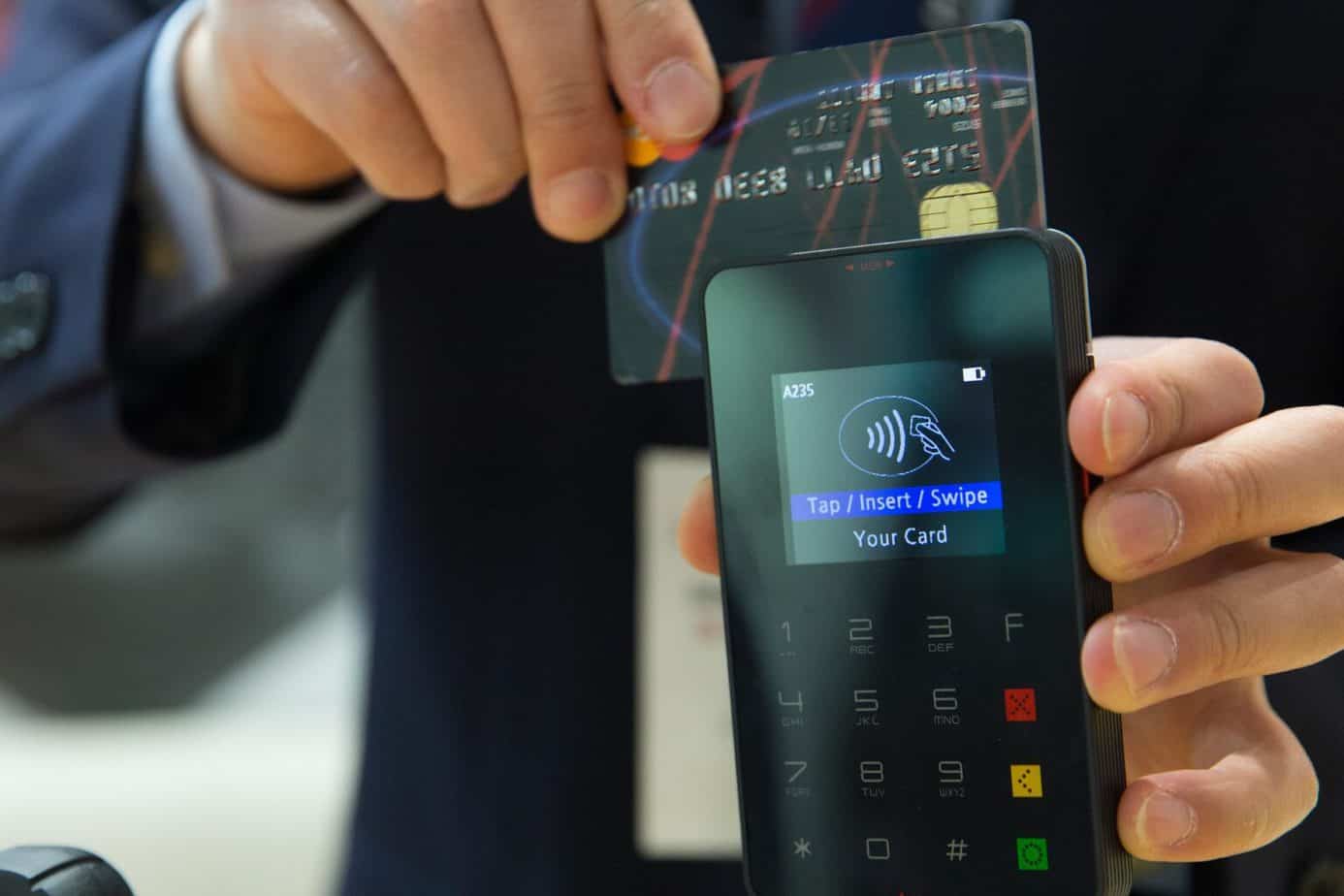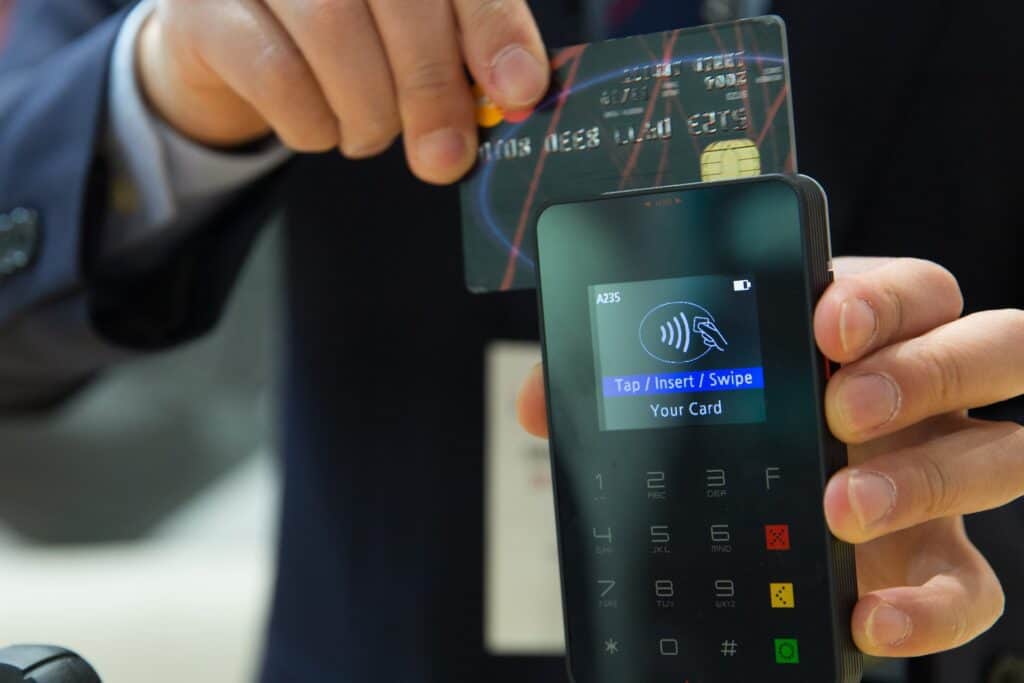 It's Easy to Customize and Set-Up
Unlike most other payment processing systems, Stripe utilizes a straightforward underwriting procedure. That means that online organizations can get started on their accounts fast and efficiently without doing much.
It also utilizes advanced developer tools that you can use in customizing your site's software. This ensures that it integrates perfectly with your checkout form and your brand as a whole.
Plenty of Payment Options
Stripe is a credit card processor capable of overseeing the customer's preferred payment option. Stripe allows payment from any of the following methods:
All major credit card networks (American Express, MasterCard, Visa)
Google Pay
Debit cards
Apple Pay
Google Pay
Bank transfers
WeChat
Alipay
Alipay and WeChat were included in 2017, thanks to a joint agreement between Stripe and the two companies.
Data Security and PCI Compliance
Stripe offers an impregnable payment processing experience that guards your clients' financial data.
Stripe claims to be PCI compliant, meaning that they fully adhere to all the regulations put forward by the PCI (Payment Card Industry) data security standard. This extra layer of assurance gives customers more reason to carry out their online transactions without worrying about malicious hacks or other forms of privacy threats.
Is Stripe a Public Company?
Stripe is one of the most valuable tech startup companies in the US. Despite this milestone achievement, it's not a publicly-traded company.
The fact that it lacks publicly traded shares greatly diminishes its flexibility as a company. This means that it can't take advantage of its shares to buy other companies.
Earlier this year, analysts anticipated a Stripe IPO. The company shut down all reports of a possible entry into the stock markets without providing any hopes for a different outcome in the near future.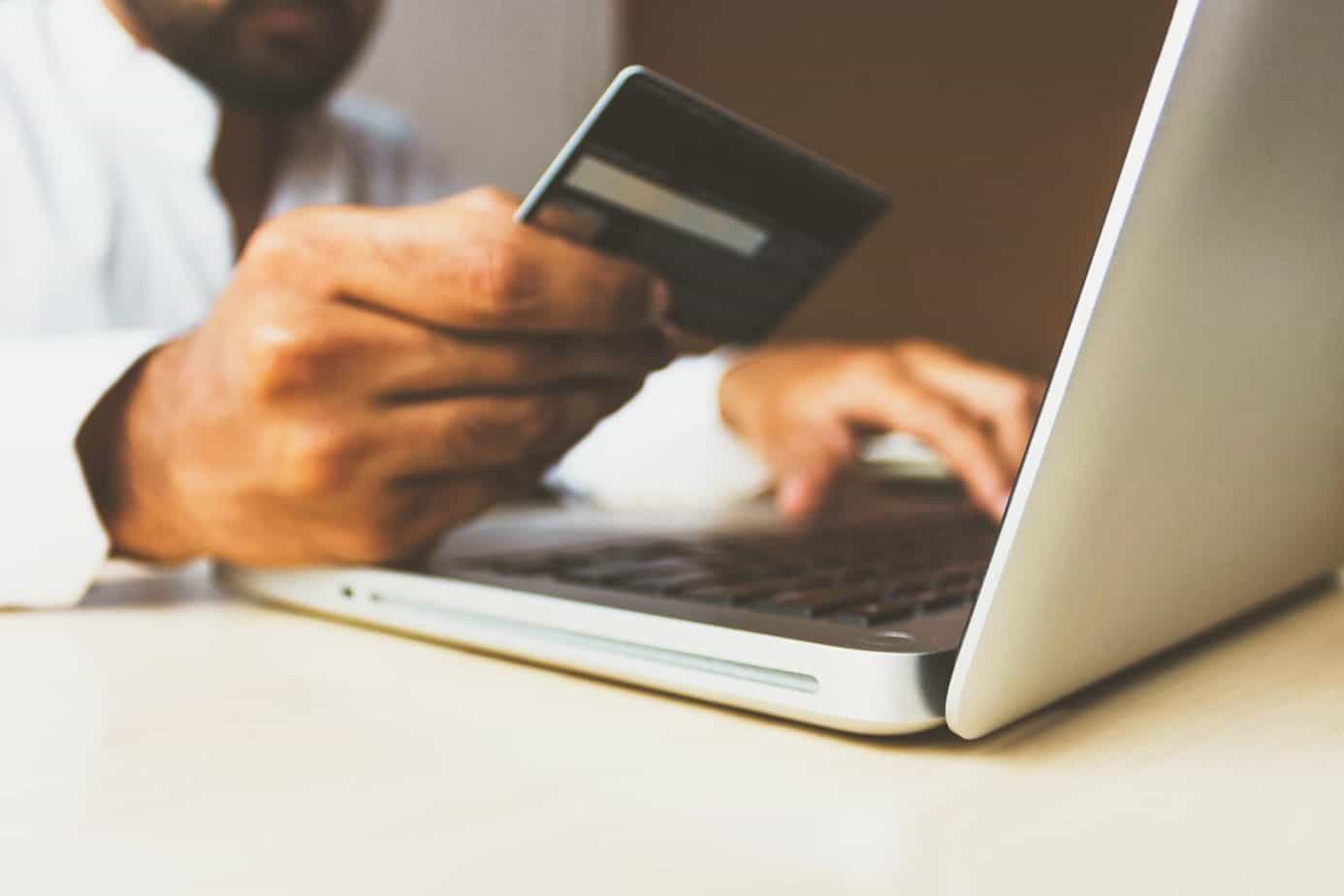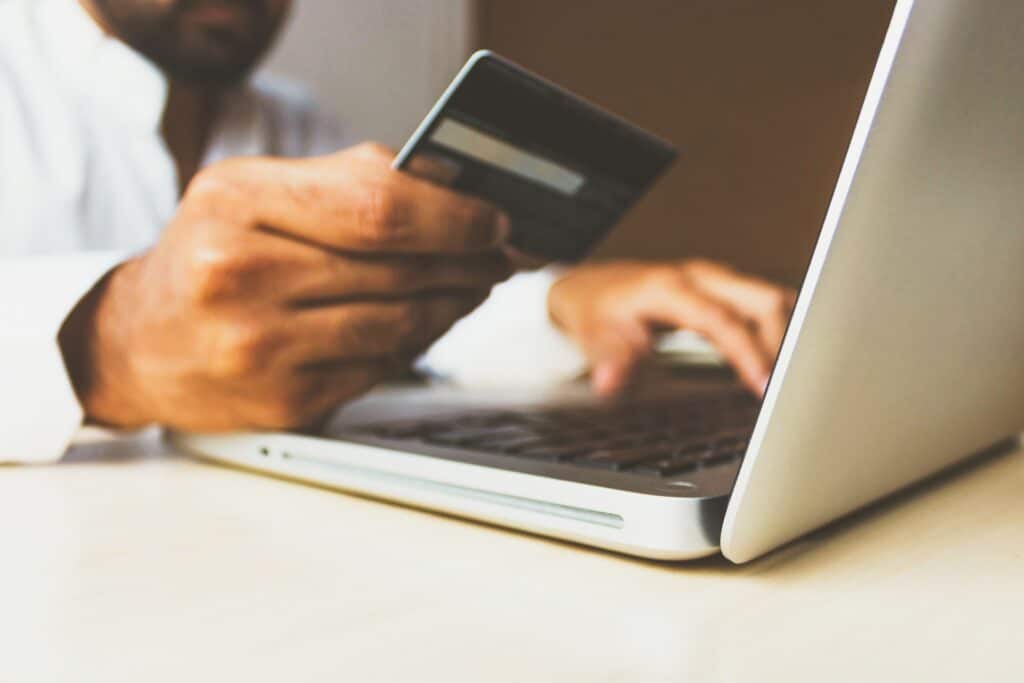 When Will Stripe Hold Its IPO?
No date has been confirmed for the Stripe IPO. Anticipation is rife for its shares to become available in the New York stock exchange.
Stripe is currently valued at a whopping $100 billion. According to some trusted sources, the San Francisco-based company is considering going public this year via an initial public offering or a direct listing.
If Stripe goes after a direct listing, that would add it to the list of companies that debut into the stock market less conventionally. In 2018, Spotify Technology was the first company to follow this route.
Stripe co-founder John Collison believes Stripe is 'very happy' as a privately-held company. His comments on the topic come after a report that a Stripe IPO would be held sometime next year.
Collison considers the move into the stock market "too early" because they're "still heavily investing" in the company's growth. The company is fixed on expanding operations across Saudi Arabia, Qatar, United Arab Emirates, and other countries in the Persian Gulf.
A report by Bloomberg, dated 10th September 2021, shows the company is in talks with banks about a public 2022 listing. Often with a distinguished company of this magnitude, a leak of a reported IPO will reach the press ahead of the official date.
At the moment, Stripe is fully-funded via private funding. However, investors are still waiting to see when the founders might consider going public- set to be one of the largest IPOs ever.
Is Stripe Expanding into the Crypto Market?
Stripe is also focused on moving into cryptocurrencies. The firm recently announced that it had put together a team dedicated to "Web 3" and crypto. Web 3 is a technological buzzword that points to a newer, more decentralized form of the internet.
Collison stated that he has his eye on a good number of up-and-coming innovations such as Solana and "Layer 2." Solana is a major Ethereum competitor. In contrast, Layer 2 is somewhat similar to Bitcoin's Lightning Network that speeds up online transactions and processes them at a relatively lower price.
Initially, Stripe accepted Bitcoin payments but halted the move in 2018, mainly due to a lack of efficiency in regards to completing transactions at scale. Price volatility was also another major issue.
When asked if Stripe would begin accepting crypto payments once more, Collison simply stated that the move was "not implausible."
How Can I Buy Stripe Stock?
Buying Stripe stock before its IPO isn't as hard as you think it is. Sometime in the past, IPOs were regarded as highly profitable investments. As a result, retail investors found it particularly difficult to gain access.
Marketplaces and technologies have changed the rules of the game. As a result, average investors like you and I can get pre-IPO shares. If you want to participate in Stripe IPO, you'll need special IPO investing apps such as Fidelity, TD Ameritrade, or Freedom Finance. The apps give customers special access to secondary offerings and IPOs via their brokerage account.
If you prefer not to download the apps or wait for an official Stripe IPO, here is a list of straightforward alternative ways to purchase Stripe stock:
Invest in the Stripe IPO
Investing in Stripe stock pre-IPO isn't an option since the shares aren't readily available. The only option you have at this point is to invest in the initial public offering (IPO).
As a retail investor, you can participate in several IPOs via major brokers. You'll need to meet a couple of requirements and provide financial information if you want to meet qualification requirements for these particular brokers:
Charles Schwab – You can participate in Stripe IPO via Charles Swab with a minimum balance of $100,000 or even with a minimum balance of 36 trades within their account history.
TD Ameritrade – Having a TD Ameritrade account allows you to take part in IPOs where it's part of the selling group. You'll need to have made a minimum of 30 trades within the previous calendar year or a minimum balance of $250,000.
E*Trade – E*Trade requires no previous trading history or account balance for IPO participation. The IPO's underwriter will offer a qualification questionnaire.
You may not get a similar stock price as the one offered in the pre-IPO market, but you stand to lower your risks of losing money rapidly in the long run.
Your chances of getting IPO stock will depend on these four factors:
Susceptibility to flip stock
Initial Public Offering demand
Your property
Your eligibility and broker
As the demand for IPO grows, the probability of getting IPO stock decreases. From there, it's clear to see that the IPOs which appeal most to the masses are the most difficult to access.
A lower-demand initial public offering might be open to retail investors who are clients at participating brokers.
Invest Post-IPO
One of the most straightforward ways to buy Stripe stock is to wait until the IPO ends, then buy the shares via your broker. Although you won't get at the best rates, that doesn't mean you won't profit from your purchase.
Most investors perform comparisons on the fees that venture capital investors pay against the IPO price and hope to match their gains someday.
If you're fully convinced that a company has a promising future in the long term, investing post-IPO would be the best move to take. This is the case, especially if you don't qualify for IPO or pre-IPO investing.
If you bought Facebook, Google, or Tesla on the IPO day, you might not have similar gains with those who invested a lot earlier, but you would still have made an impressive amount of money.
The moment Stripe closes its IPO, you're eligible to buy shares via any broker.
Invest Via a Secondary Market Before the IPO
There are plenty of ways to buy privately-held shares pre-IPO. The process itself is not simple; there's no telling if you'll acquire the shares or not.
If you still want to take a shot at it, the following are some pre-IPO markets where you may be able to buy Stripe shares before the official IPO:
Forge Global
Forge Global is the world's largest marketplace to purchase company shares pre-IPO. The least investment you can make is $100,000. Of course, there are bound to be higher minimums for different shares. You may also need to follow certain criteria before making any purchases.
EquityZen
EquityZen is a secondary market that buys pre-IPO stocks from early insiders, employees, and investors who wish to liquidate their stock alternatives. They then make these shares available for purchase to eligible investors. You may also need to make a minimum payment of $10,000 and pay higher for different shares.
SecFi
This market links employees who wish to have their stock options liquidated with external pre-IPO investors.
It's worth noting that Stripe stocks may not be readily available for purchase on any or all of these marketplaces at any time. It's up to you. Head to the websites at any time and create an account to gain information on the available shares.
Which are Some of the Companies Stripe Has Partnered With?
Like most successful companies, Stripe seeks to expand its market presence by partnering with a host of other tech conglomerates. Stripe is keen on attracting larger companies. So far, it boasts approximately 40 partnerships that process a whopping $1 billion worth of transactions over its platform every year.
It recently announced a new collaboration with Salesforce (NYSE: CRM). The agreement between the two states that Strip should process all transactions for Digital 360, which is Salesforce's up-and-coming commerce service.
At the beginning of the year, Stripe also got into a partnership with JCB, which is a leading payment brand in Japan. The partnership allows businesses to make online transactions with JCB via Stripe.
What's more, businesses that use Stripe in countries like New Zealand, Australia, Canada, and the US will accept funds from customers with a JCB credit card. This move is set to accelerate commerce between the rest of the world and Japan.
What is the Best Course of Action for Me at This Point?
It may be challenging to buy pre-IPO Stripe stock as an average investor. However, if you still want to begin trading Stripe shares before it goes public, keep track of the pre-IPO marketplaces and stay open to all available offerings. If you're not eligible to invest, you may need to wait until the IPO date is confirmed.
Don't be disappointed just yet. On liquidating their stock option, say of its initial public offering, Google's stock rose by 18%. Many active traders had probably made sales that day. If they had waited until the following decade, their shares would have increased by more than 1,000%.
When the Stripe initial public offering approaches, don't forget to read through the entire SEC S-1 filing. Also, some free financial advice: Don't buy Stripe stock with funds you can't afford to lose.
Furthermore, ensure you get in touch with the best credit repair companies in case you have a poor credit score. For more investment suggestions, check out this comprehensive list of forthcoming IPOs.
FAQs:
When is the Stripe Going Pubic?
Potential Stripe investors hope for the company to make its debut in the foreign exchange market in early 2022. This is just a projection since the founders have ruled out any possibility of going public anytime soon. They're currently focused on expanding their services in the gulf and other areas.
What is the Stripe Ticker Symbol?
Stripe is yet to submit filings to the Security and Exchange Commission. Since late 2020, Stripe has not confirmed any confidential filings. It's therefore unclear what the Stripe stock symbol will be. However, the speculated symbol is STRP.
Is There a Way For Me to Buy Into Stripe?
There are three ways to buy into Stripe: You can buy the stock once it begins trading, during the initial public offering (IPO), and in pre-IPO secondary marketplaces. If you're looking to invest in the company and you have $250,000 or lower, Webull and TradeStation are your best options.
Charles Schwab, E*Trade, and TD Ameritrade may be for the wealthier clients. (those with $1 million+ in their account).
What are Some of Stripe's Most Successful Moments So Far?
Stripe has risen to become one of the most competitive payment solutions firms in the modern world. It has a steady growth record that has attracted notable venture capital financing. It's the US's biggest venture-backed private company and among the biggest globally.
Since its inception in 2009, Stripe has gathered a workforce of more than 3,000 professionals. This is about a third less than what Facebook had back in 2012 when it debuted into the stock market. Stripe's online tools are a lot easier for businesses online to adopt, even without the help of a support team or a complex salesforce.
According to a trusted insider, Stripe has recorded approximately $2 billion worth of gross revenues in last year's third quarter. These impressive revenues added more than $120 million worth of earnings before amortization, depreciation, taxes, and interest.
In 2020, Stripe produced $7.4 billion worth of revenue. That's about 393% more than the reported $1.5 billion amassed in 2019. Stripe is currently valued at a whopping $95 billion.
Given how fast Stripe is growing, the chief executive officer of Ireland's National Treasury Management Agency, Conor O'Kelly, said he was happy to be an investor in Stripe. He currently has a whopping $50 million valuation.
Are you looking for ways to manage your money and better your budget? Here is what we recommend:
Swagbucks pays you to take surveys online and is one of my favorite survey websites because of its countless survey options and trustworthiness. They pay you via PayPal or gift cards if you take surveys through their website. You also get a $5 welcome bonus using this link.
CIT Bank offers high yield savings accounts and term CDs that are great for people who are looking to invest their cash and earn interest. One of the reasons they are so famous among savers is because they have one of the nation's top rates- 6x the national average (your typical savings account earns you just 0.09%).
FlexJobs is great if you are looking for remote work opportunities. The team at FlexJobs monitors every job posting to make sure the standard is maintained so you will find well-paying job opportunities and zero scammy ones.
For wise parents with their children's futures in mind, an early tax-advantaged investment account specifically tailored for children is a fantastic idea. Programs such as UNest are designed to help you achieve this goal of
crafting a better future for your children.
Credit Saint is my top pick when it comes to credit repair agencies. It has a 90-day money-back guarantee, an A+ rating from the BBB, affordable pricing and it has also been voted the best credit repair company by consumer advocate. Credit Saint