Breaking down how to buy Hulu stock step-by-step:
The fierce competition between premium streaming services gets hotter and hotter by the day. Premium streaming is one of the best ways to catch up on your favorite movies and TV shows. Netflix aside, Hulu is one of the biggest players in the streaming industry.
If you wish to secure a stake in Hulu, you need to prepare yourself for the rigorous task ahead. We're not saying it's impossible – there are still a couple of ways to start investing in this online streaming service.
This post will highlight everything you need to know about Hulu, including what it is, its stock symbol, its stock price, and so on.
This post may contain affiliate links. You can read the full disclosure here.
What is Hulu?
Hulu is a California-based, on-demand video streaming service. It currently boasts 30 million+ premium subscribers, majorly from Japan and the United States (though plans for an international expansion are still underway).
It was founded on 29th October 2007 by Beth Comstock and Jason Kilar. It was launched officially on March 12, 2008, by The Walt Disney Company via ABC Enterprises Inc. (a subsidiary company).
Hulu initially began as a joint venture among different broadcast networks and ensured its growth on ABC, NBC, and Fox shows. Hulu is home to original hit shows such as Utopia Falls, High Fidelity, and The Handmaid's Tale. Its primary focus is on growing original content in terms of movies and documentaries.
Disney owns a good majority of Hulu. In 2019, Disney acquired NASDAQ: CMCSA (Comcast)'s stake in Hulu for $6 billion as a deal to get Comcast to cast aside its bid to purchase a majority of 21st Century Fox.
What is Hulu's Stock Symbol?
Since Hulu is not a publicly-traded company, it has no stock symbol. 'HULU' is, however, available.
Disney's stock symbol is "DIS," while Comcast's stock symbol is "CMSA." Disney owns about 67% of Hulu stock, while Comcast owns 33%.
You can become an indirect proprietor by buying either Comcast or Disney. If you wish to see how these two companies perform, you can check out their tickers on your broker's website.
What is Hulu's Financial Report?
Hulu lags behind juggernaut Netflix (NASDAQ: NFLX) in terms of paid subscribers. As of December 2019, Hulu registered 30.4 million premium subscribers, while Netflix had almost 167 million global subscribers. Another bigwig in the premium streaming industry is Amazon Prime Video. Amazon CEO Jeff Bezos reported that more than 175 million users streamed TV shows or films in the past year.
However, it should be noted that Hulu has only made itself available to a few select countries (Japan and the United States, at the time of writing) so there is plenty of room to grow.
Hulu has four subscription packages to cater to different consumer preferences: The Basic package that goes for $5.99 per month (best option to save cash), the Premium that goes for $11.99 every month, the Basic + Live TV that goes for $54.99 per month while the Premium+Live TV goes for $60.99.
Robert Iger, the former Disney CEO, has also made statements talking about his favorable views regarding Hulu.
If you want to take a deeper dive into the numbers, I would urge you to take a look at the Disney 2020 annual fiscal report that contains some valuable insights.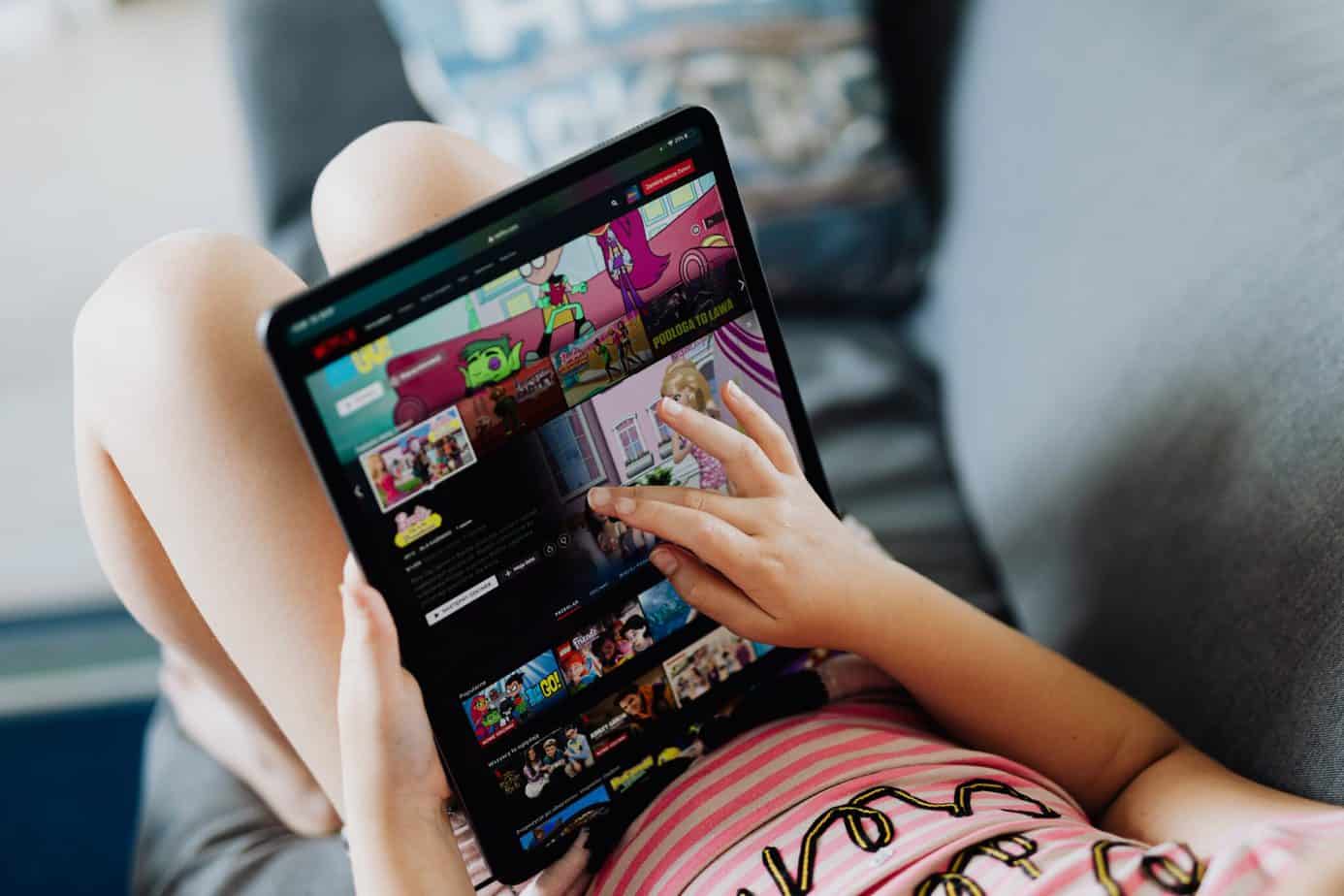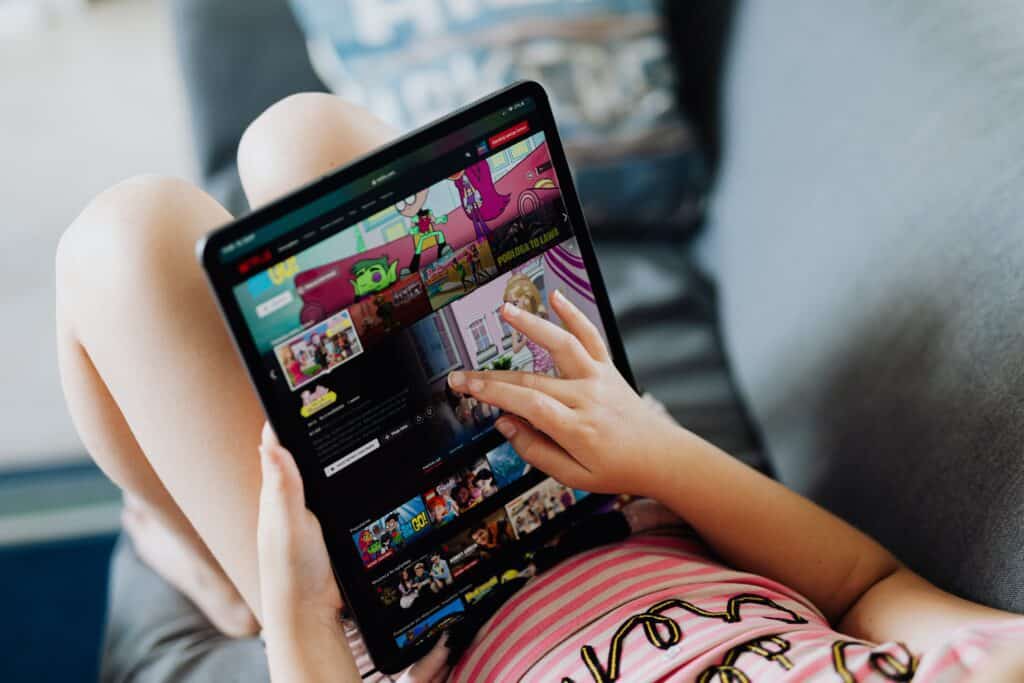 How Can I Buy Hulu Stock?
Hulu isn't a privately-owned entity. It's therefore impossible to purchase its stock. On the other hand, you could opt to buy stakes in its parent companies, Comcast (CMSA) and Disney (DIS).
Buy Disney Stock
Disney is an outstanding company with excellent assets in the entertainment sector, including resort business, cruises, amusement parks, TVs, and movies. A bonus is the two premium streaming services that are just a breath away from reaching 100 million subscribers.
How to Buy Directly from Disney
If you wish to invest in Disney stock and make extra cash, "DIS" is the Disney ticker symbol. It won't cost you much to own Disney stock via The Walt Disney Company Investment Plan. This program allows you to buy shares directly from Disney instead of paying extra through a brokerage firm.
To kickstart your stock purchase plan, you need to fill out an enrollment form then make an upfront investment of $200 or four deposits of $50 (minimum).
You can either sell your stock or purchase extra shares via the shareholder website. There are no exaggerated fees when it comes to placing market orders to buy shares, as well as the fees linked to selling shares.
There are plenty of advantages associated with direct purchase programs such as these. For one, it does away with the brokerage firm that takes up the role of the middleman between the companies and the investors. This, therefore, reduces your cost when it comes to settling commissions and fees.
Create a Brokerage Account
If you wish to invest in more than one stock aside from Disney, your best bet is to invest via a brokerage account rather than buy stock directly from the company.
A brokerage account is an investment account that allows you to invest greatly in multiple securities such as mutual funds, exchange-traded bonds, and stocks. The average brokerage account has extremely lower fees compared to making direct investments through Disney. This will also give you the chance to place different order types, such as the limit orders.
Once you create your brokerage account, you can buy stock from different companies (including Disney) and make regular investments simultaneously. Common brokerage firms include Merrill Edge, Vanguard, and Fidelity.
Even though brokerage accounts grant you more options, the firms associated with them charge commissions and fees. These extra costs could stretch into your tax returns.
Beginner investors may find the whole process overwhelming in terms of navigation and initial investments.
When choosing which brokerage account to settle with, you need to consider their trading fees and investment minimums before creating an account.
Purchase Comcast Stock
Comcast is a huge entertainment and media firm with assets like NBC Universal, sporting venues, and internet cables that offer millions of American homes high-speed internet access.
When you own a share of Comcast, you get a portion of the Hulu stake. To buy Comcast, use the ticker symbol "CMCSA." You can own Comcast stock via any broker that offers commission-free services.
One of the best online brokers to own both Comcast and Disney is M1 Finance. It's a free, robust, and reliable online broker for investors of all backgrounds. It won't cost you anything to get started. It's also very easy to use. You can choose to upgrade to M1 plus if you want additional features and even that is very reasonable.
As your portfolio and investing skills mature, M1 Finance is among the best platforms to begin. You won't need to chuck a dime to invest in stocks. M1 Finance also offers low borrowing rates along with a checking account. I also recommend it as a good online broker when it comes to dividend reinvestment.
M1 Finance doesn't offer IPO access. Despite that minor disadvantage, it's great for everyday investing. It's more intuitive when compared to most old-school brokers since it's strategically built on a highly modernized technology platform.
When you create portfolio "pies," you gain access to all the ETFs and stocks available for ownership. Add Comcast and Disney stock to your portfolio pie, and voila! You can start investing in your new purchases.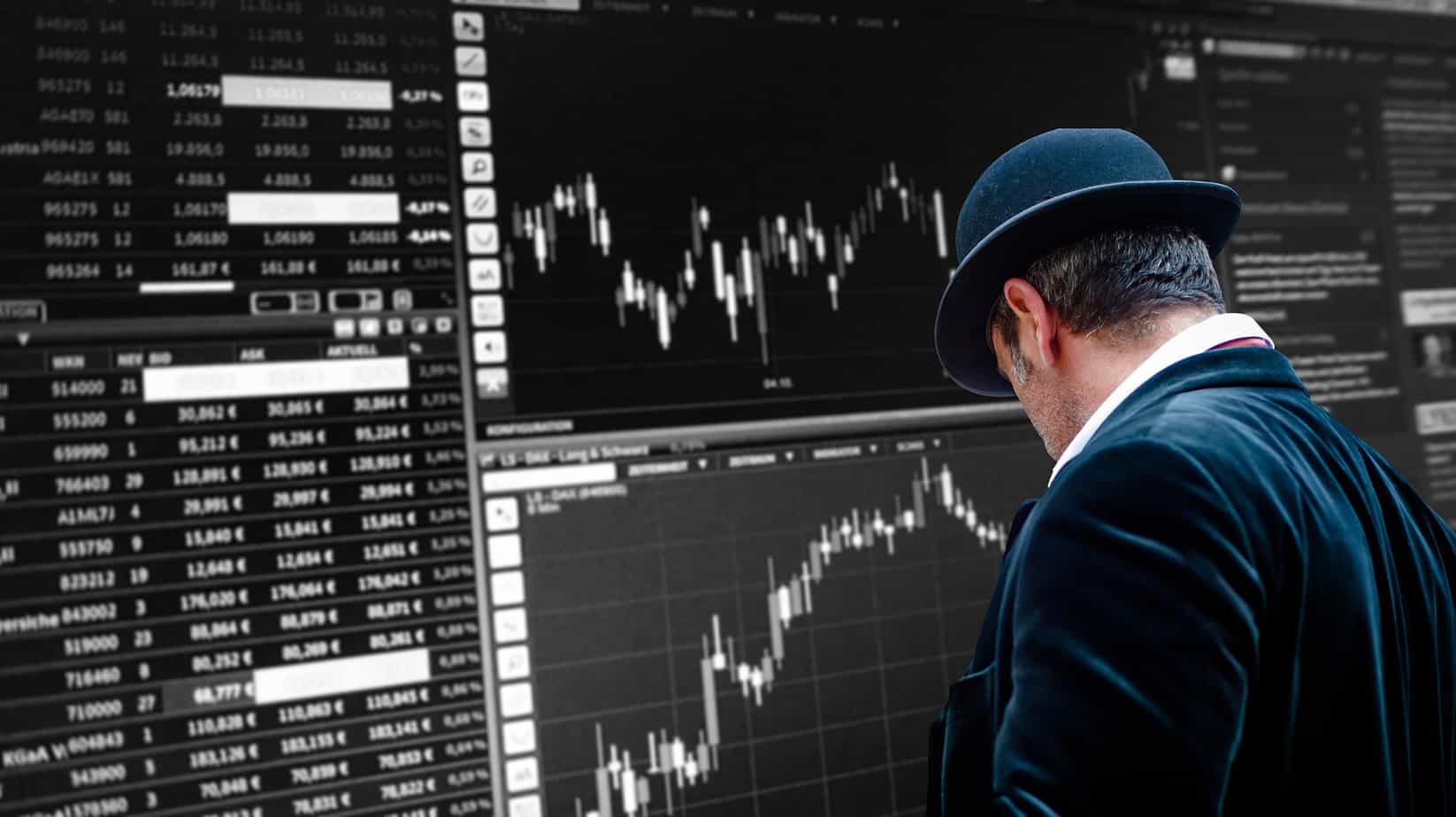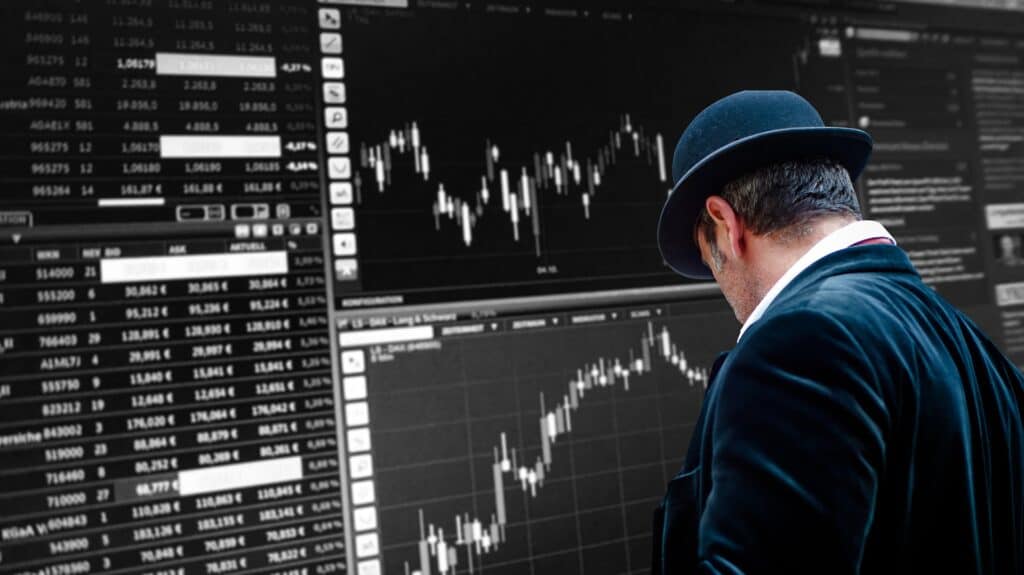 The minimum you can deposit for your account is $100. I recommend you invest at least $1,000 upon signup. This will enable you to establish a long-term position that will sprout to bigger amounts over time.
Another option is the Disney dividend reinvestment plan (DRIP). However, I wouldn't recommend the DRIP. You'd be better off averaging through alternative means.
Purchase Fractional Shares
If you're a new investor and don't have a lot of money to make an upfront investment, try buying Disney stock in fractional shares. This is a better option compared to purchasing single shares from a brokerage firm or Disney.
When you invest traditionally, you need to have enough cash to cater to the cost of an entire share. It may be somewhat impossible to buy shares from expensive stocks like Tesla, Apple, or Disney unless you have thousands of dollars.
With fractional shares, you can choose to invest by purchasing portions of shares. A fractional share is a slice of an individual share. It allows you to invest your cash right away – even with the least amount.
Buying fractional shares involves opening an account from any of these three brokerage firms:
M1Finance: You can create a free account and start purchasing fractional shares right away.
Stash: When you open a free Stash account, you can choose to start investing with amounts as low as $1. The available accounts range from a dollar to $9 each month.
Robinhood: You can buy fractional shares of more than 5,000 ETFs and stocks.
All these companies make it fairly easy to start investing right away instead of waiting till you have enough savings to purchase a whole share. Additionally, you can start making recurring contributions on a monthly or weekly basis. This will ensure that you keep purchasing fractional shares with your available funds.
What is the Stock Value of Hulu?
Hulu doesn't have a specific stock price since it's privately owned by various corporations. The company also doesn't have a ticker symbol or stock price quote.
You can indirectly invest in Hulu by buying shares of Comcast (CMCSA) or Disney stock (DIS). As of 2020, Disney owns 67% shares of Hulu stock, while Comcast owns 33%. Disney is set to purchase Comcast's 33% share later on in January 2024. If the deal goes through, Disney will own 100% shares of Hulu by 2024.
It gets even more complicated with Hulu stocks because, contrary to companies like Whatsapp and Instagram, owned by Facebook (NASDAQ: FB), there's more than just a single parent company behind Hulu.
It's a joint venture owned partly by Time Warner (NYSE: TWX), Comcast (NASDAQ: CMCSA), 21st Century Fox (NASDAQ: FOXA), and Disney (NYSE: DIS).
Therefore, if you wish to invest in Hulu stocks, you need to go through these companies. At the end of the day, Hulu's success will positively reflect its stock price. These are massive companies whose turnover returns are worth billions.
The money they make from Hulu is just a small fraction. They're unlikely to be affected positively by Hulu's success. On the other hand, they're likely to suffer when everyone quits using it.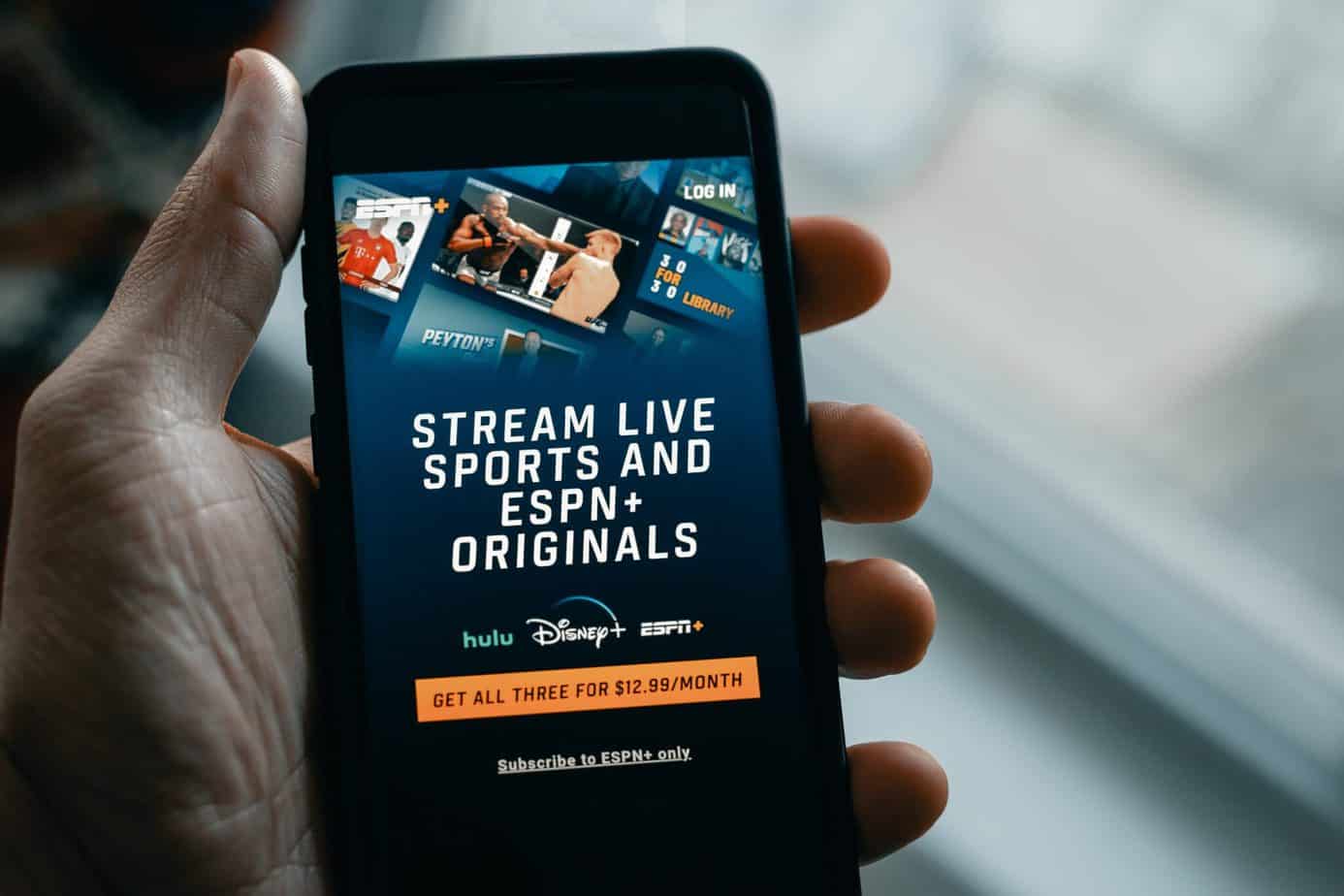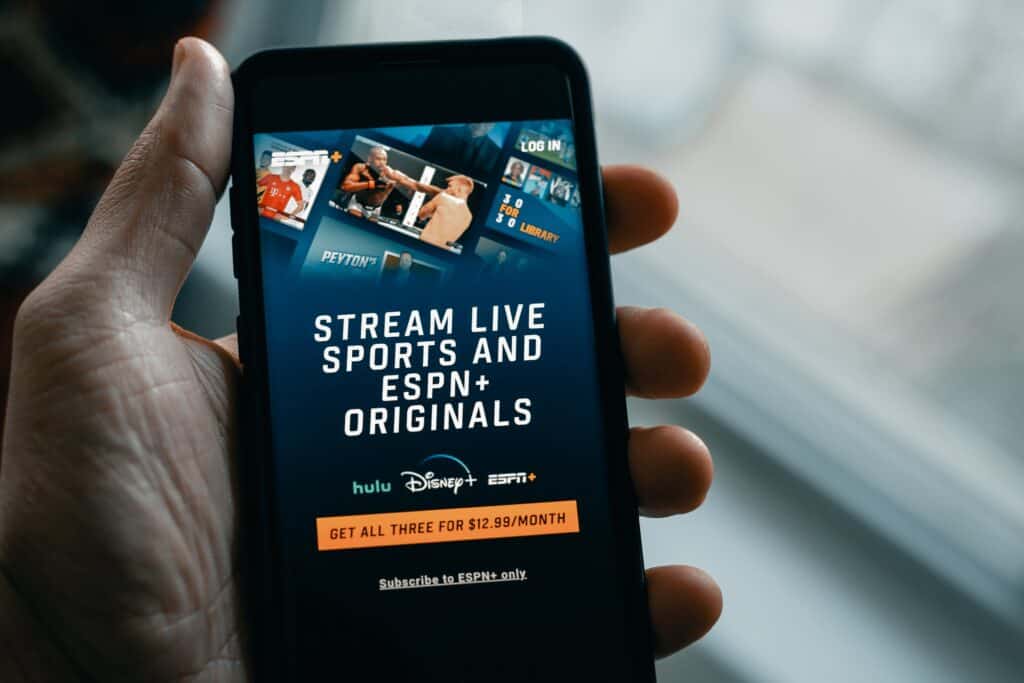 What is the Hulu Stock Ticker?
Because there's no Hulu stock, there's no Hulu stock ticker.
Is there Potential for a Hulu IPO?
There were talks of an IPO in the recent past, but they didn't push forward. It's unlikely that there will be a Hulu IPO in the future.
On the 16th of August 2010, Hulu had plans of an initial public offering (IPO). On the 21st of June 2011, the Wall Street Journal report stated that Hulu considered selling itself from an unspecified offer. Furthermore, in October 2011, Hulu's parent companies announced that they never accepted any offer.
Disney can easily present Hulu as a spinoff to shareholders in an IPO, but that's unlikely to happen anytime soon. Hulu fits in perfectly with the content strategy of its major shareholder, Disney.
While Disney focuses more on digital content in two of its streaming platforms (Disney+ and Hulu), it's highly unlikely that they'd want to lose that revenue at the slightest.
FAQs About Hulu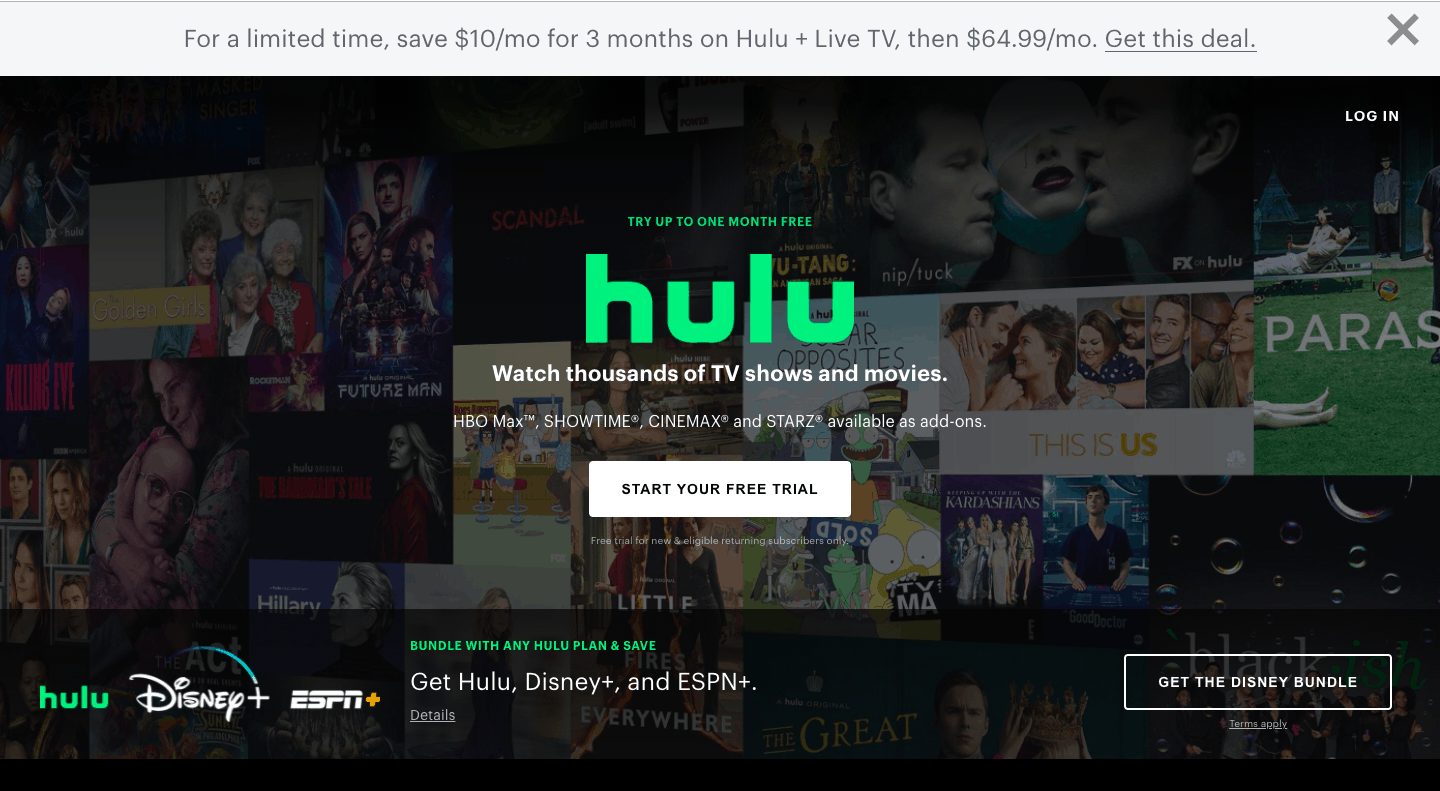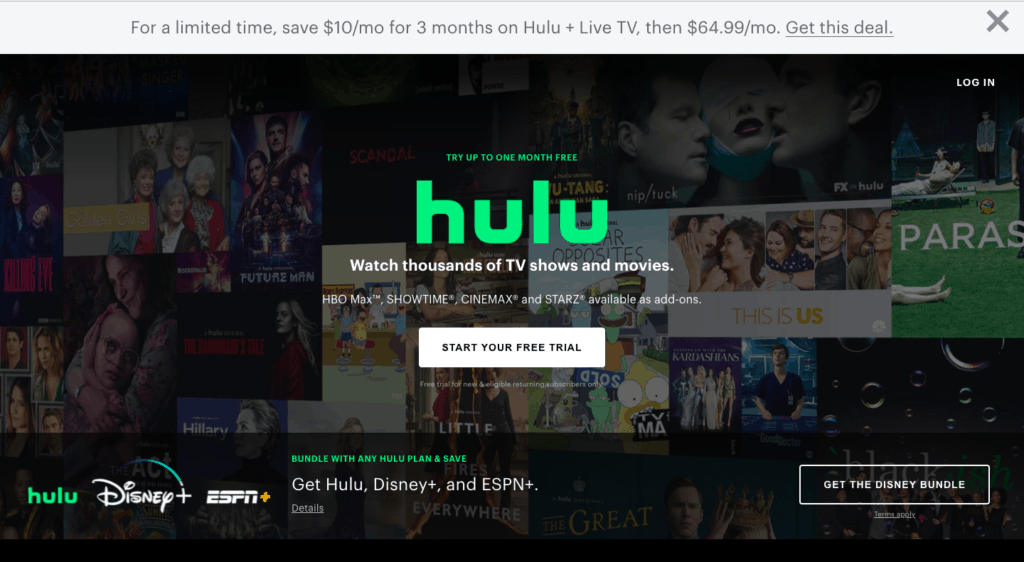 What Owns Hulu?
Hulu is recognized as a majority-owned company. The main players include Comcast and The Walt Disney Company.
It began as a joint venture between News Corporation and NBC Universal. It was officially launched in 2008 and boasted more than 30 million subscribers.
Is Hulu Publicly Traded?
Hulu is NOT a publicly-traded business entity. Disney mostly owns it, thus making it unavailable in the stock market. Hulu may never be publicly traded unless it gets sold off by its parent companies then introduced into the stock market by ready buyers.
Although it's difficult to estimate the Hulu price, we know for a fact that it would be significantly expensive.
What is Hulu's Ticker Symbol?
There's no Hulu stock symbol. The reason behind it is that it's not publicly traded.
In this case, you can either buy Comcast or Disney shares and become an indirect Hulu owner. The stock symbol for the Walt Disney Company is "DIS," while Comcast's stock symbol is "CMCSA."
Can I Buy Hulu Stock?
You CANNOT buy Hulu stock. You can only buy the stock of its parent companies, Disney or Comcast.
You can also buy Hulu stock through an online broker. You have three options in this case: TDAmeritrade, Webull, and TradeStation. You may need to research everything there is to know about Disney, including its net income, earnings, revenue, management, and businesses (Hulu included).
Does Hulu Have Stock?
No. Hulu doesn't have stock. It's not a public corporation with shares that you can either buy or sell on public stock exchanges.
Are you looking for ways to manage your money and better your budget? Here is what we recommend:
Swagbucks pays you to take surveys online and is one of my favorite survey websites because of its countless survey options and trustworthiness. They pay you via PayPal or gift cards if you take surveys through their website. You also get a $5 welcome bonus using this link.
CIT Bank offers high yield savings accounts and term CDs that are great for people who are looking to invest their cash and earn interest. One of the reasons they are so famous among savers is because they have one of the nation's top rates- 6x the national average (your typical savings account earns you just 0.09%).
FlexJobs is great if you are looking for remote work opportunities. The team at FlexJobs monitors every job posting to make sure the standard is maintained so you will find well-paying job opportunities and zero scammy ones.
For wise parents with their children's futures in mind, an early tax-advantaged investment account specifically tailored for children is a fantastic idea. Programs such as UNest are designed to help you achieve this goal of
crafting a better future for your children.
Credit Saint is my top pick when it comes to credit repair agencies. It has a 90-day money-back guarantee, an A+ rating from the BBB, affordable pricing and it has also been voted the best credit repair company by consumer advocate. Credit Saint