Laundromat Near Me? Find Clean, Safe & Affordable Laundromats
If you are traveling frequently or live in a tiny apartment with loads of roommates, knowing where to get your laundry done is pretty essential to your life.
Instead of just going for the first option that comes up when you type in 'Laundromat near me', make sure you find the best one possible by keeping a few easy tips in mind.
Disclosure: This post may contain affiliate links. You can read the full disclosure here.
9 Tips for Finding the Best Laundromat near Me
Google is the best place to look for laundromats of pretty much any kind. If you do not want to do your laundry within normal operational hours, you could consider going for a 24 hour laundromat instead.
Either way Google is your best bet. Simply type in '24 laundromat near me' or whatever else it is you may need and you will get a list of options that look like this-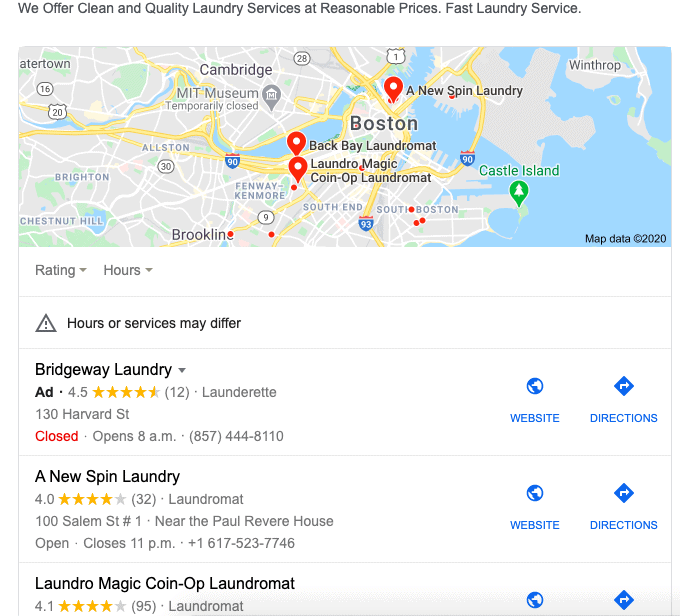 Once you have got a laundromat that seems good to you, do not just rush straight to it. Keep a few things in mind-
1. Use a travel container to store your cleaning products
Instead of lugging around a big bottle of detergent, consider using travel containers to carry just what you need. This will make it far simpler to get the job done and it will be lighter for you.
2. Check the tags on all of your clothes
Before you throw everything you have worn the past week into a machine, make sure that each item is getting the washing cycle it needs.
Some materials need a cold or hot wash, some need to be washed by hand or be put in a laundry bag, etc.
It is always better to check.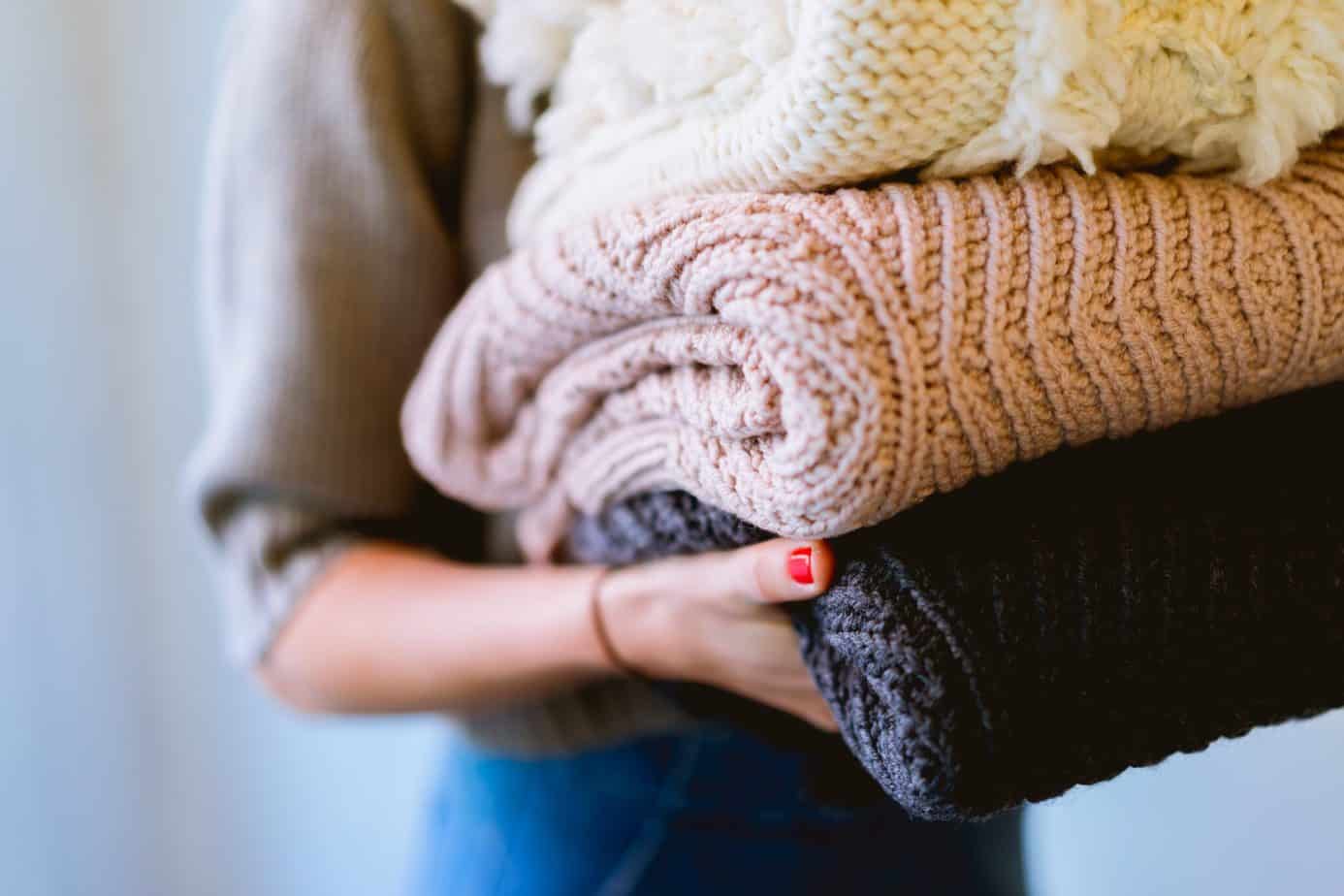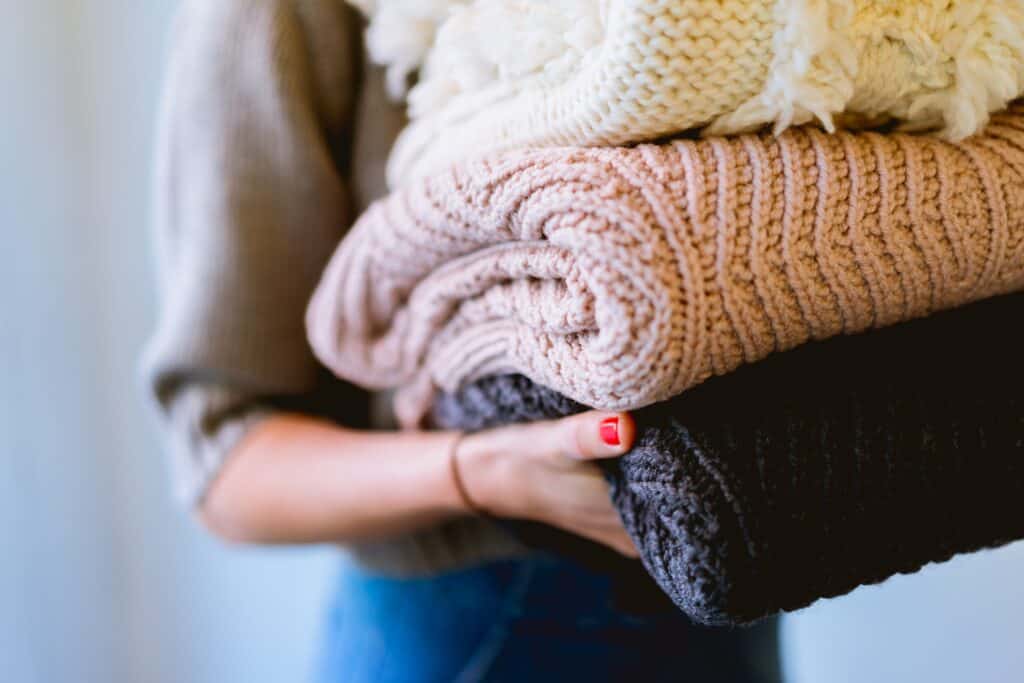 3. Consider using laundry tablets (pods) instead of liquid detergent
Laundry detergent is a messy affair and knowing that will save you a lot of annoying days at the laundromat. Instead of risking a massive spill on a floor that is not even yours, consider using detergent pods.
4. Choose an 'off hour'
If you work from home, have a flexible schedule, or just have a terrible sleep schedule, consider using the laundromat on days and times when it is less likely to be crowded.
I am not suggesting going in the middle of the night though- more like the middle of the day. This is when most people are at work or busy.
If you do choose to go to a 24 hours coin laundromat in the middle of the night, make sure you check out the reviews first. You will want a place that people repeatedly mention is quiet, safe, and in a good location.
You can do this by typing in '24 hour laundromat near me' into Google and going through a few options.
5. Use wet wipes on the washing machines before you use them
Laundromats are used by a lot of people and you do not know what sort of dirty stuff they have decided to throw in there. This is not your home and you should consider using wet wipes to wipe down the washing machine (and dryer) before use.
6. Remember to check all the settings
Before you pop in your entire load of laundry, it would be a good idea to check all the settings to make sure it is just right for the number of clothes you are putting in and the materials you will be washing.
This means checking the temperature, the water level, the type of wash (fuzzy, quick wash, etc.), and selecting the right options.
7. Look at the pictures of the laundromat you are going to on Google
This is important if you want to find a good laundromat. You want to make sure the machines are from this decade, the floors are clean, and the shop is well-maintained.
It would also be a good idea to visit the laundromat's website to see what services they offer, what machines are available, costs, and more.
8. Select a safe location
If you travel frequently and tend to use laundromats at odd hours, make sure they are in safe locations. Read reviews and try to find a place that has an attendant if possible.
If you are in a new country, ask locals or even Google 'good locations in (target city)' to make sure you are not taking unnecessary risks.
Do not always go for the closest laundromat- go for the safest one.
9. Consider getting a loyalty card
If you frequently use the same laundromat and getting a loyalty card is a possibility, you should do it. You could benefit from free washes, birthday bonuses, coupons, loyalty points, and discounts.
Other Quick Tips To Save Money At Laundromats
If you can do a cold wash instead of a hot wash, you should because it saves money. (Hot water uses more energy)
You can even consider making your own eco-friendly laundry detergent that is free of chemicals. Try this recipe.
Commonly asked questions:
How does a laundromat work?
Laundromats are pretty straightforward. In most cases, you would walk in, choose a machine, and then go on to add some detergent while selecting the temperature.
Payment is mostly done using coins, loyalty cards, or notes. Sometimes this would be done directly through the machine or at the payment center.
How to use a laundromat?
Before you make your way to the laundromat, you are going to need a few supplies. Namely-
Coins (some machines accept notes but it is always good to have change ready)
Your cleaning supplies (detergent, bleach, etc.)
Your Laundry
A plastic bag
You can sort your clothes into separate loads if necessary and carry them in separate bags. This will make things easier for you when you reach the laundromat. Once you are there, you simply pick a clean and empty machine, choose the right settings, and get to work.
Laundromats: How much does it cost?
The average cost for a load of laundry is $2. The coin laundry price for most machines will normally charge anywhere from $1.50 to $4 depending on where you are and which machine you are using.
Coin Laundromat Near Me
Some people prefer using laundromats that have the coin facility available so if you are one of them, an easy way to narrow your search down is to simply Google coin laundry near me now.
You should find quite a few options this way.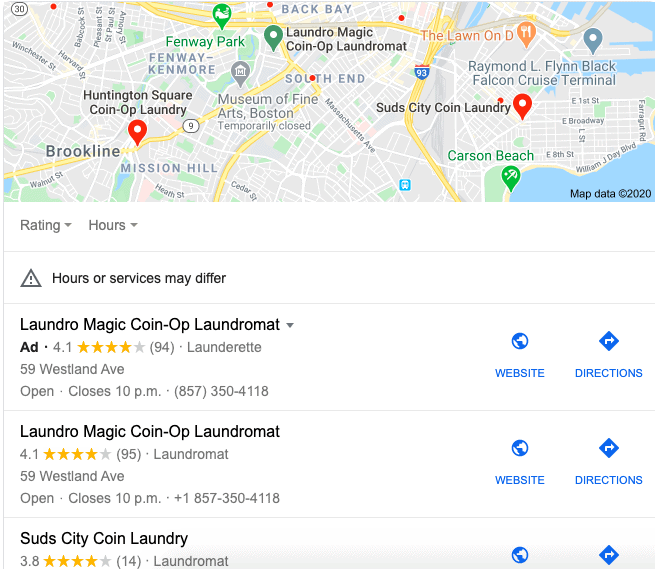 You should focus on finding laundromats that have clean, new machines, and good reviews. Make sure to read the reviews first so that you do not wind up going to a laundromat that eats up your cash when you use the changing machine or has machines that do not work.
Laundromats That Take Credit Cards
If you prefer newer technology when dealing with your laundromats, you could consider using a credit card laundromat center. To find a quick clean laundry center that is close to you, try Google.
At these credit card laundromats, you normally load a certain amount onto a laundry card that you will swipe whenever you want to use a machine. You can then keep using the laundry card in the future or get a refund on any unused money on the card.
Final thoughts on finding laundromats near you
If you cannot afford to buy a machine yet, travel a lot, or have just moved, laundromats are a good option. There are some wash and fold laundry service options and laundry pick up and delivery service options as well if you are short on time.
Hopefully, these tips will help you save money and get the best laundromat deal possible. If you want to budget better and save more cash, download my budget template below-
Swagbucks pays you to take surveys online and is one of my favorite survey websites because of its countless survey options and trustworthiness. They pay you via PayPal or gift cards if you take surveys through their website. You also get a $5 welcome bonus using this link.
CIT Bank offers high yield savings accounts and term CDs that are great for people who are looking to invest their cash and earn interest. One of the reasons they are so famous among savers is because they have one of the nation's top rates- 6x the national average (your typical savings account earns you just 0.09%).
FlexJobs is great if you are looking for remote work opportunities. The team at FlexJobs monitors every job posting to make sure the standard is maintained so you will find well-paying job opportunities and zero scammy ones.
For wise parents with their children's futures in mind, an early tax-advantaged investment account specifically tailored for children is a fantastic idea. Programs such as UNest are designed to help you achieve this goal of
crafting a better future for your children.
Credit Saint is my top pick when it comes to credit repair agencies. It has a 90-day money-back guarantee, an A+ rating from the BBB, affordable pricing and it has also been voted the best credit repair company by consumer advocate. Credit Saint