71 Things To Do at a Sleepover (Affordable & Easy Ways To Have a Blast)
Figuring out how to entertain a bunch of teens for the night can be a tough task. They are at an age where the childish solutions that worked in days gone by seem silly but also still not old enough to be completely unmonitored. It can be tough to find something that actually keeps a group of teens amused.
Instead of having your teens glued to Instagram for hours at end, try getting them involved with a fun activity that they could have some fun with together.
Since every child is different, I have listed over 100 things to do at a sleepover for teens. We cover everything from simple baking to making glow sticks with household items. I have even included some ideas that could work for younger kids who are having their very first sleepover.
*Some of the links below are affiliate links. You can read my full disclosure here.
#1 DIY Burgers
A simple but effective start to the night would be helping your teens make a great dinner for themselves. Ability is a factor to take into consideration here so baking a Shepherd's pie may not be the best way to go. Instead, suggest making some burgers at home. All you will need is some burger buns, patties (which you can get ready-made if you wanna save time), some sauces, and veggies.
It takes about 20 minutes (at best) to make your own burger and it is something everyone can do together instead of ordering out as per usual.
#2 Create your own glow sticks
A simple ingredient list whose star ingredient is hydrogen peroxide is all that is needed to make some glow sticks at home. This works especially well for younger teens who are looking for a small bit of affordable fun. I have linked to my 8 ingredient hydrogen peroxide glow stick recipe above. Your final product should look pretty cool and the glow will last for a few minutes before fading.
#3 Nail art
No one is ever too old for nail art and it can be incredibly fun. There is no pressure to create something that is actually wearable because you really are not going anywhere so you can just mess around with different colors.
If your kids are a little older or just more on the creative side, you could even use different designs on the nails. Simple nail art brushes set can be bought on Amazon for as little as $10. If you want something simpler (and less messy), you can also opt for buying some nail art stickers instead.
#4 Cupcake decoration
Cupcake decoration is one of the simpler sleepover ideas and it is fun for everyone involved. This is also one of the most fun things to do at a sleepover for teens because you get cupcakes at the end!
Get some sprinkles, flaked chocolate, chocolate drizzle, cacao nibs, and have at it. if you want to save some cash and avoid getting tons of stuff, consider simply buying a cupcake decorating kit that will include everything you need.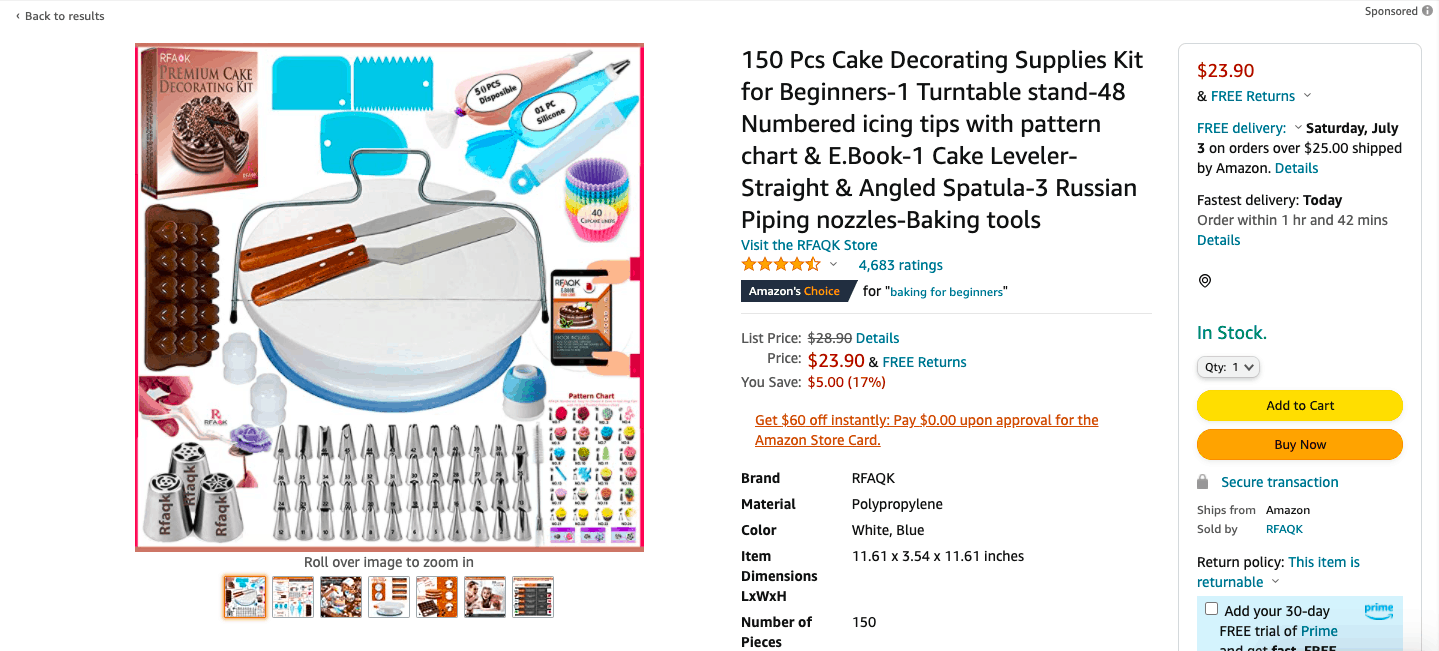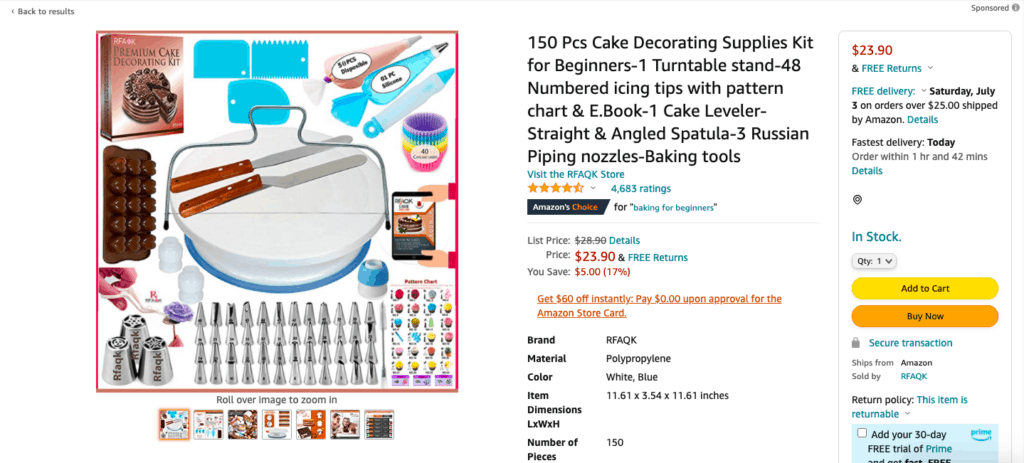 #5 Make personalized necklaces
One of the most affordable creations you can pitch to your teens would be some simple beaded necklaces. You will need some bracelet cords, beads, and a little bit of creativity. If you want to take it up a notch, you can buy a $20 necklace kit that comes with some extras like necklace chains and metal pendants.
#6 Smoothies at home
Instead of those sugar-loaded slushies from gas stations, try pitching some homemade smoothies that taste ten times better. You can throw in some bananas, blueberries, apples, and grapes to create a pretty tasty (and healthy) at-home smoothie.
Instead of refined sugar (white sugar), you could also opt for a healthier option with brown sugar (unrefined or partially unrefined depending on the brand you choose). Here is an option of palm sugar I recommend: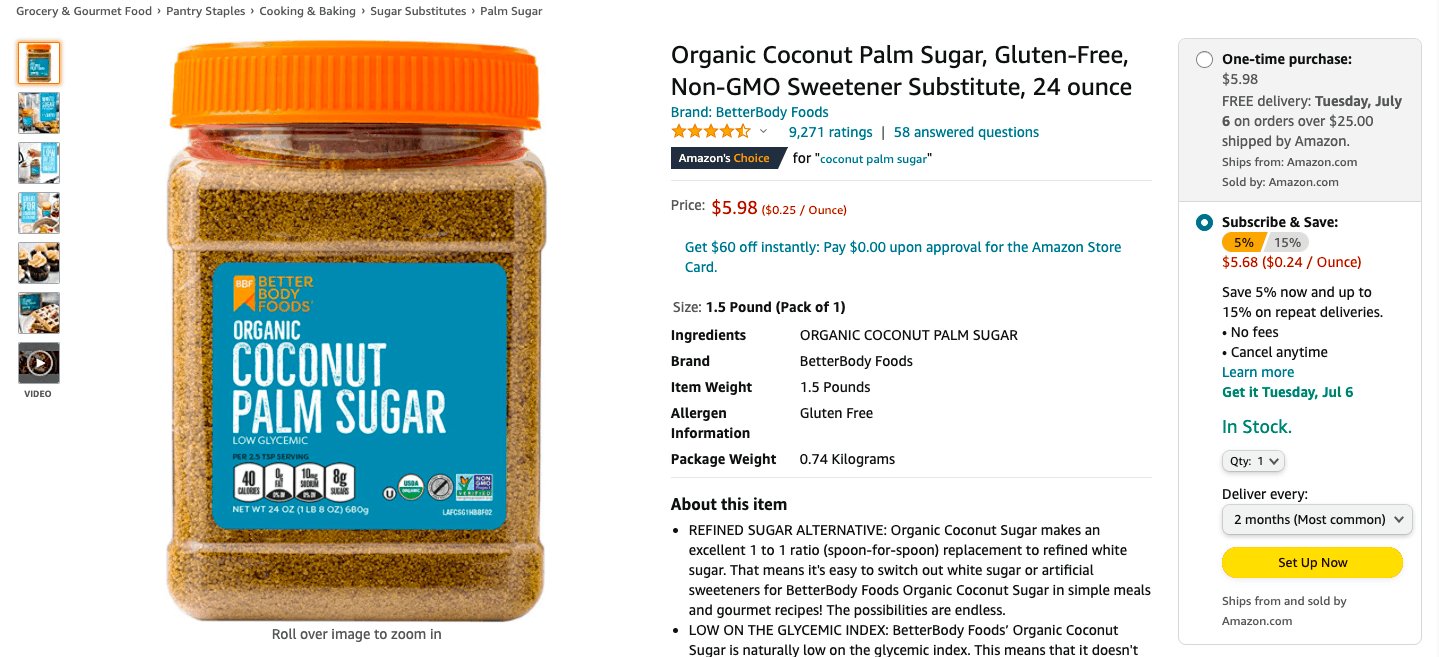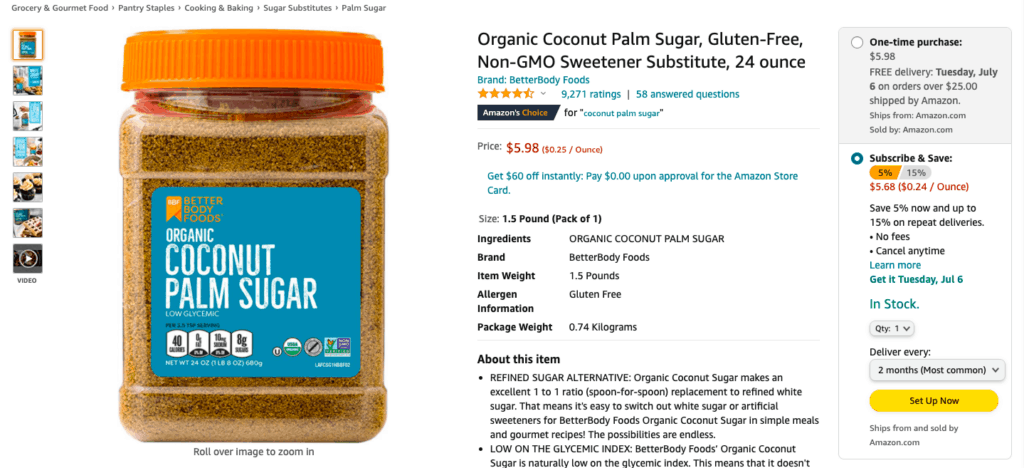 #7 Healthy bowls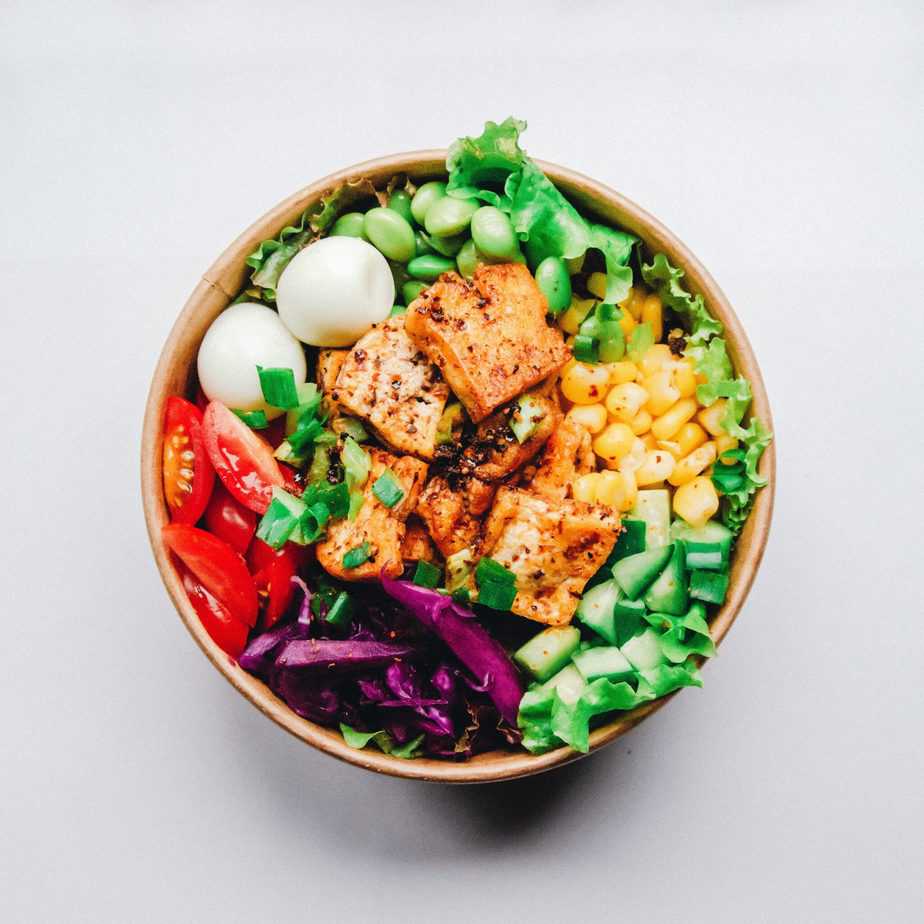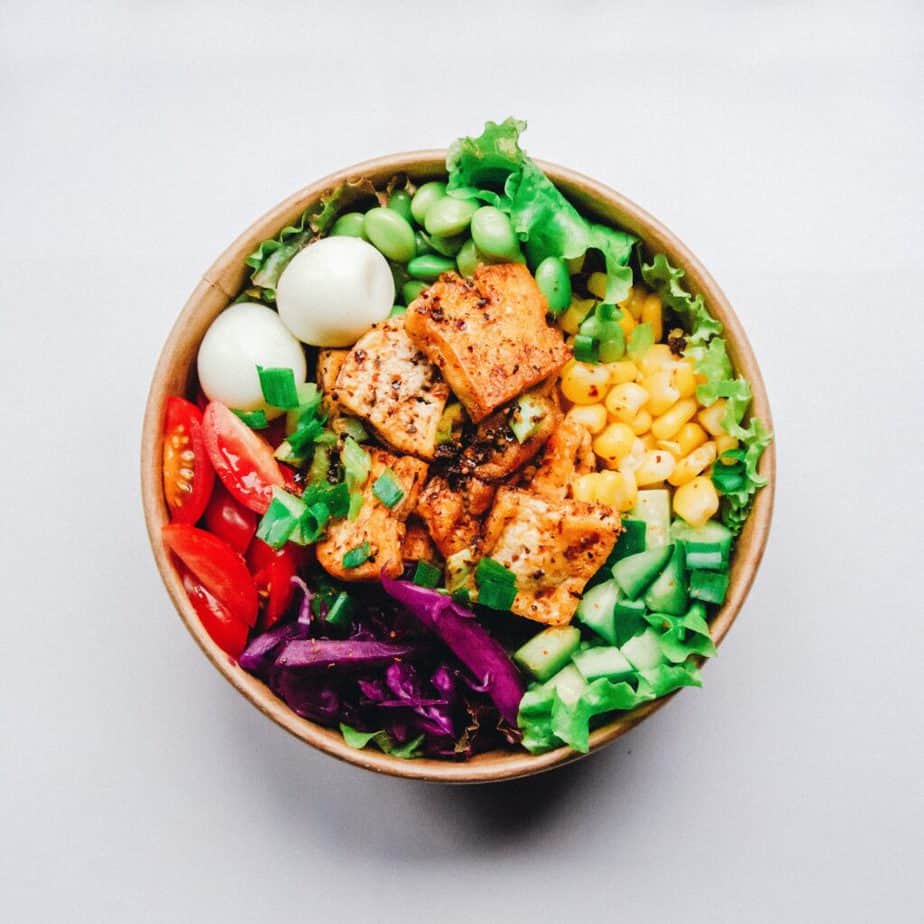 Most teens today are becoming more aware of what is healthy and what is not. There is a lot of importance in striking a balance of course but focusing on healthy food instead of simply eating less which is not exactly healthy in most cases.
Helping your teen create a healthy bowl at home is a good way of promoting healthy eating and also having a good time. One of my favorite bowls is one that contains some salmon (or any other meat/ fish), quinoa, beans, and a simple vinaigrette. If you are new to this- a vinaigrette is essentially made by mixing oil ( Olive oil is great) with an acidic ingredient like lemon juice.
This can then be enhanced by some spices and herbs. Do not forget the salt!
Here are the ingredients you are going to need on Amazon:
Everything else, you probably already have at home so no sweat there.
#8 Facials
Facials are always a fun way to unwind no matter how old you are. When it comes to sleepover ideas, I would recommend going for the sheet masks that you can lay over your face because those are even more fun. Beauty products today are full of chemicals though and a lot of these brands do more harm than good.
I have discovered that Korean beauty is really affordable and about 10 times better than most drugstore brands you get in America today. South Korea has always had amazing beauty practices and some of their brands just go above and beyond to deliver awesome products.
I have personally tried and would recommend any one of the COSRX facials (this one has 10 sheets for $20) and the Klairs Midnight Blue Calming Sheet Mask. Klairs is definitely a more expensive brand while COSRX is the more affordable option- both are great for your teen girls and you can get one for yourself as well.
#9 Card games
When did we decide Netflix just gets to replace card games like that? Card games are amazing and there are so many to choose from. I grew up on UNO and Guess Who? and they are both fun things to do at a sleepover.
You could even just take a look at what Amazon has to offer because new card games come out pretty regularly. I recently discovered a pretty fun one called 'What do you meme?' which is great for families and friend circles alike.
#10 Board games
Much like card games, Snakes & Ladders has not lost its charm as it ages. A simple board game like Monopoly can be far more engaging than sitting in a line staring at a screen.
#11 A drive at night
If your kid is younger than 16 and does not have a license of their own, you could give their friends a drive around town. You could do this after dinner and just take them out for ice cream or a smoothie. It is a fun way to start the night.
#12 Make a sundae at home
Don't want to go on that long drive for ice cream? Make some sundaes at home. All you will need is some store-bought ice cream, cherries, bananas, sprinkles, and whatever else you might want to add to the mix.
#13 Movie night
Movie night has become a hundred times easier now that we have Netflix and Hulu at our beck and call. Simply create a great playlist of awesome movies and connect it to your Smart TV.
#14 Pitch a tent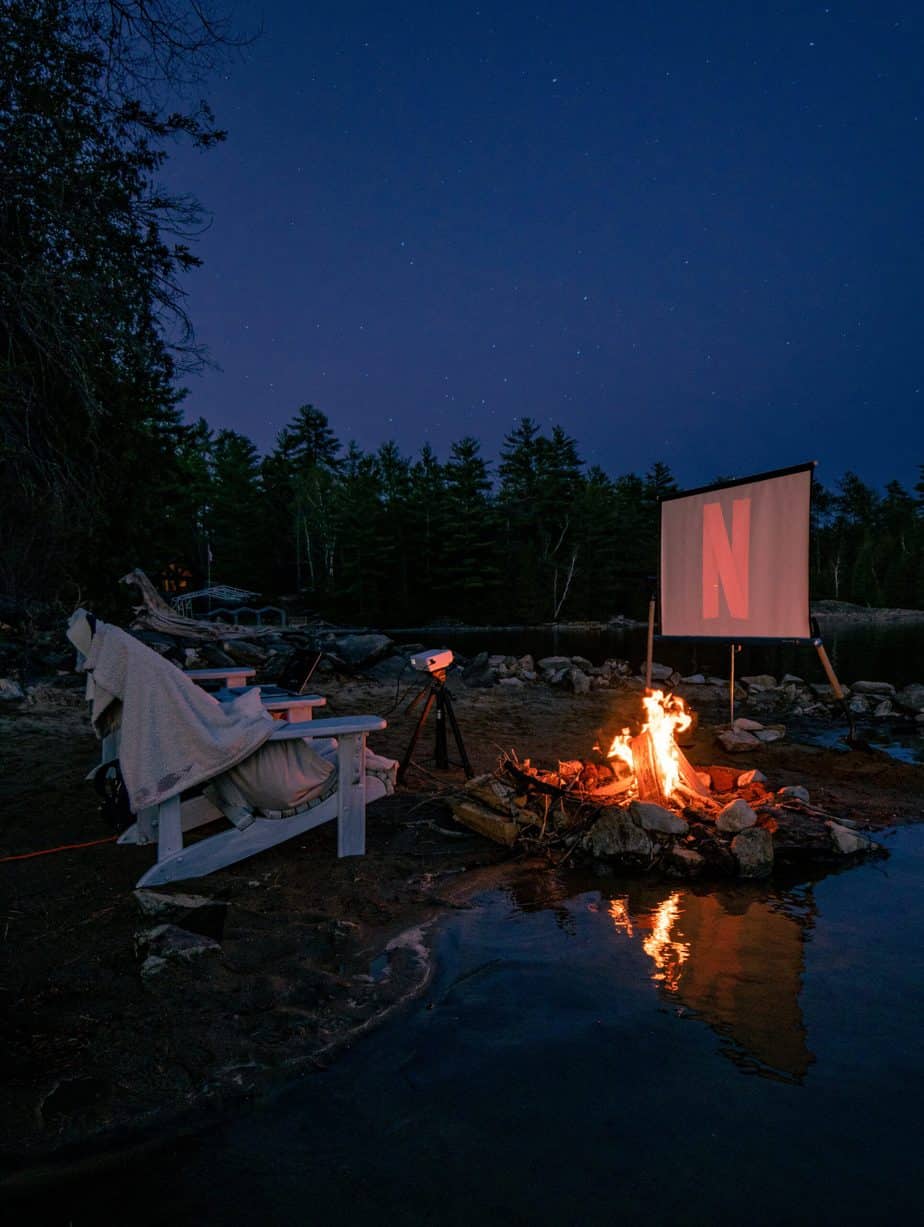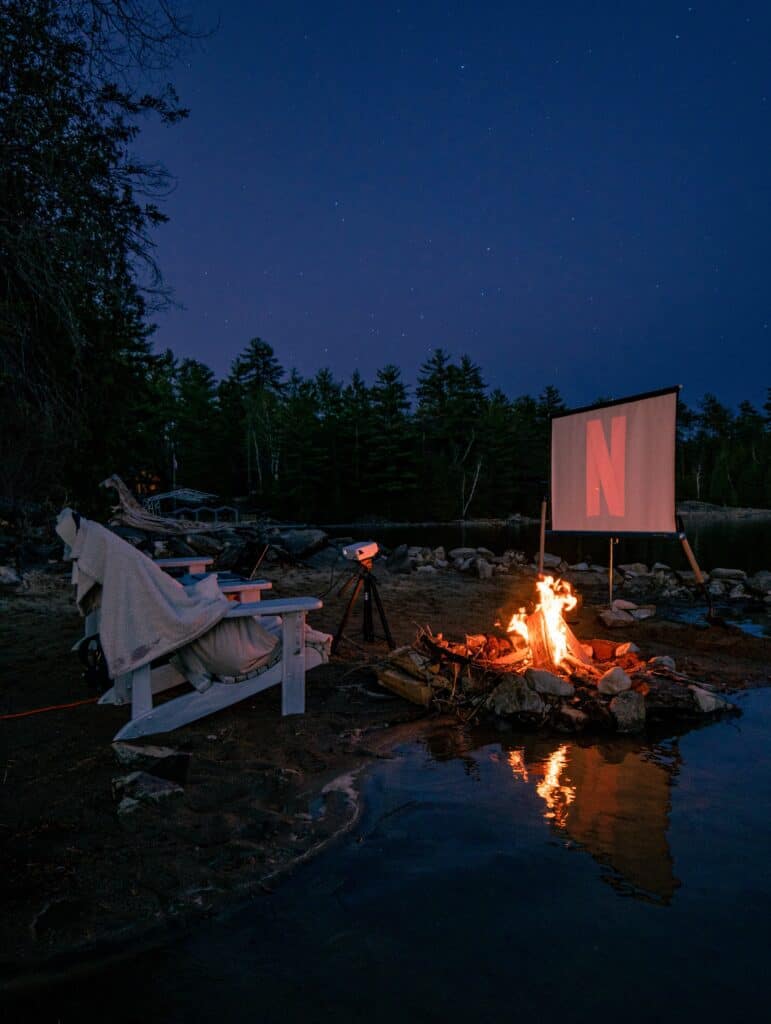 This works great as one of those things to do at a sleepover for 13-year-olds because they are at an age where they have way too much energy but also want to do something a little more grown-up than games with their mom.
You don't always need to go camping to justify a tent. Consider pitching one in your backyard for the night. It can be a fun way to make the night unique. You could even prop up your projector for the movies (if you have one).
#15 Personalized T-shirts
Create a souvenir of the night with some personalized t-shirts. You could go with the classic first names or ask your kid what they might want.
#16 Online yoga class
Is your kid a fan of working out? It is always a good idea to encourage that. Now that everything is online, there are tons of free online workout classes. Yoga is a great way to unwind with friends and it can be a nice change of space.
I would recommend checking out Nike Training for some great free training videos made by world-class instructors.
#17 An Airbnb experience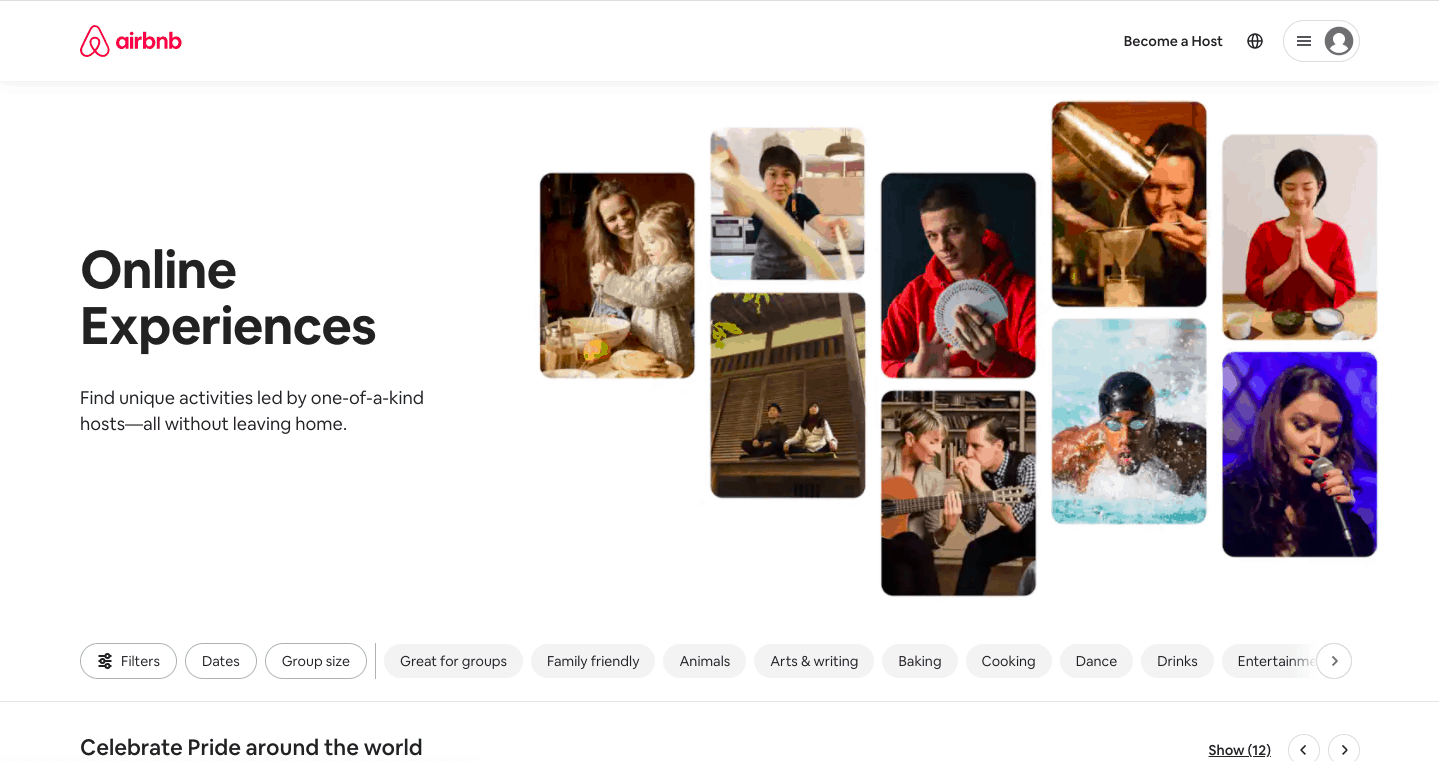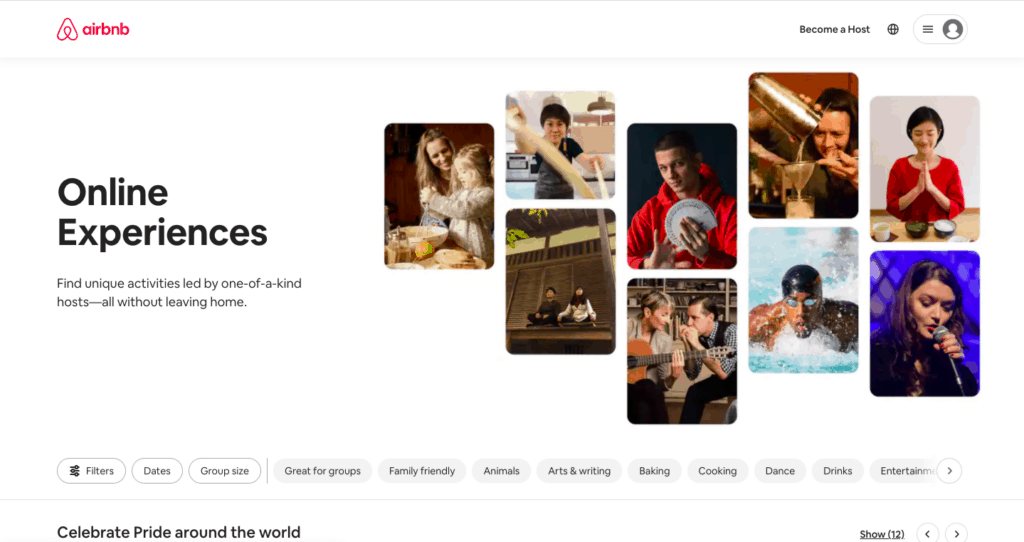 Thanks to the pandemic at hand, Airbnb has had to change with the times. They have recently put a heavy focus on online experiences which include learning different cuisines and cooking skills, taking part in scavenger hunts from your home, playing funny historical games, learning trigger therapy and so so much more- honestly the list is endless.


#18 Karaoke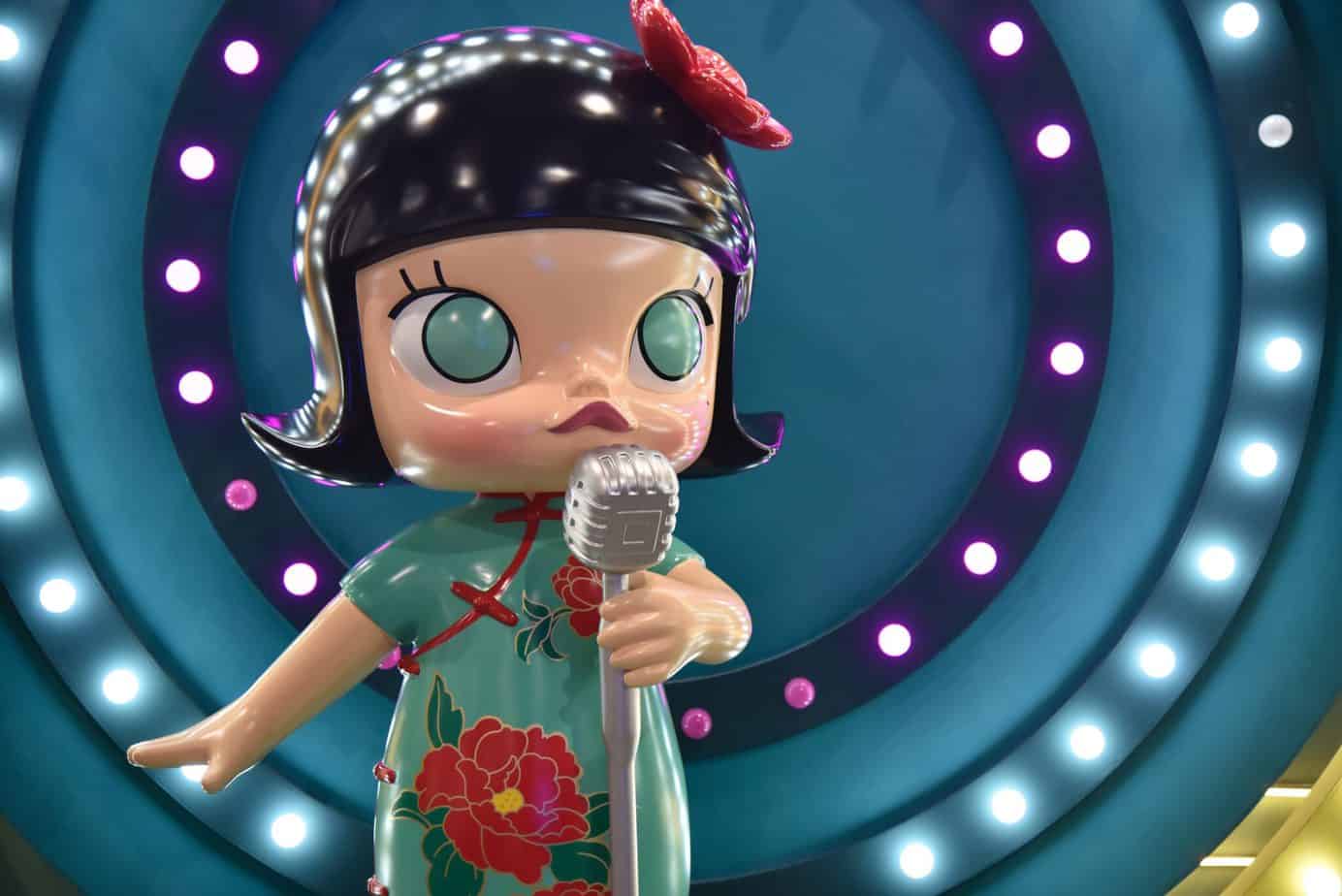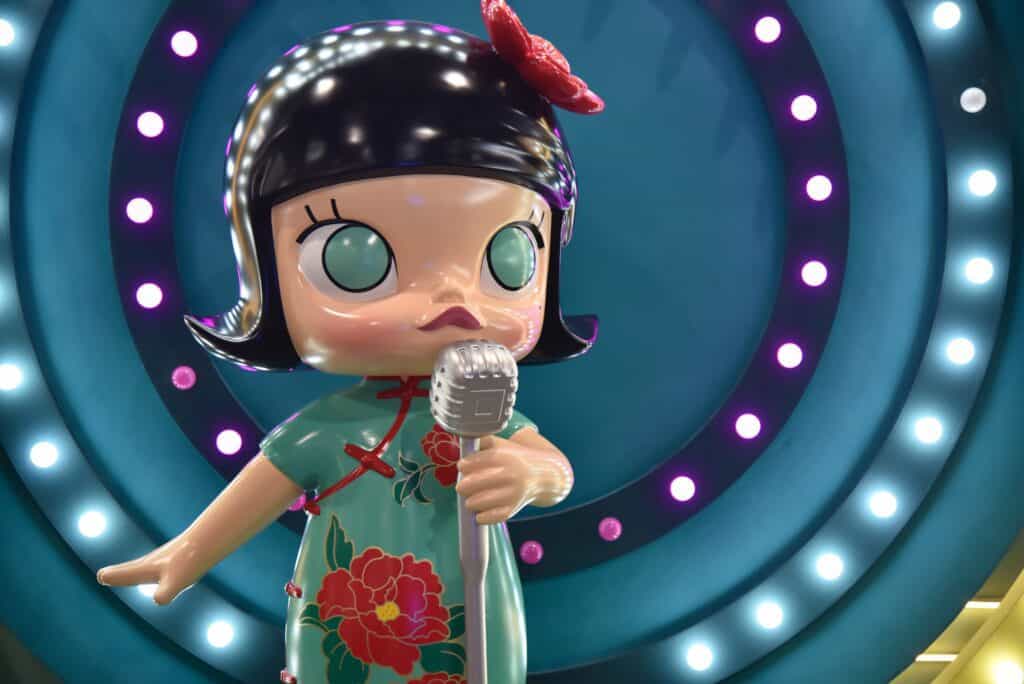 If you have a karaoke machine at home, it can be a fun way to pass some time jamming to tunes from days gone by. They are pretty cheap to buy and you can use it for years when you want to spend some together with family or friends.
#19 Paper plane contest
The paper plane challenge works great for young kids who are full of energy. Here is how it works:
You help each child make a paper plane for themselves.
You then teach them how to throw the plane across the room as smoothly possibly.
The contest can be judged in one of two ways- how long the plane was in the air or how much distance the plane covered.
Simple as that!
#20 Make a mini gift basket
If this is your kid's first sleepover or it is their birthday sleepover, you could consider giving each child a small gift basket. This can be filled with goodies like candy, a card game, homemade charms, and more. The kids can have a gift exchange as they open their baskets. You could even include a small flashlight or some glow-in-the-dark jewelry for extra fun!
#21 Glam up their Nikes
Get the kids to bring their footwear to the sleepover so you guys can have a blast decorating it with new colors and different colored laces.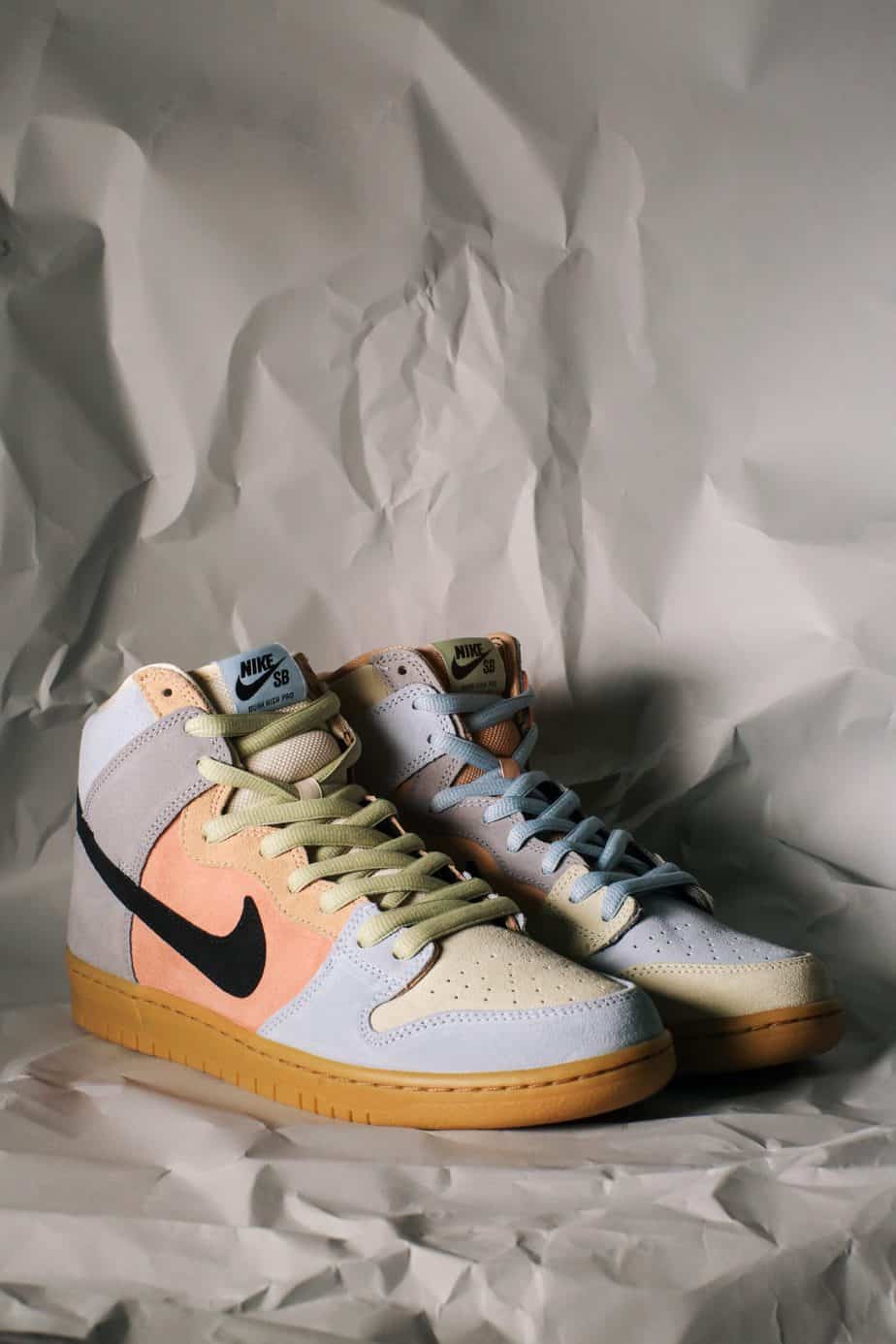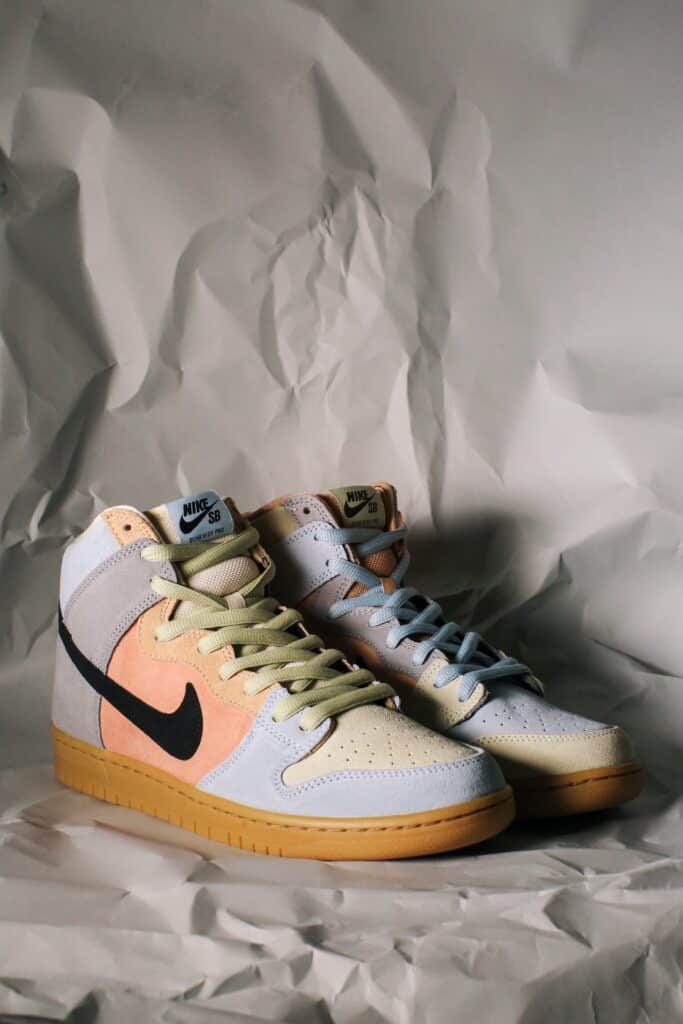 #22 Quizzes
Quizzes are a fun way to pass the time, make each other laugh, and also give you all some general knowledge of each other's interests. The best quiz is one where everyone will enjoy taking part and feel they have a fair chance at winning rather than feeling intimidated by competitive questions.
If you're doing it as part of party games at the sleepover, choose a competitive game like Twenty Questions, 'I Spy', or charades instead of an easy-to-answer question quiz. Each player has their own sheet and copies the answers down. The questions can be read out loud by one person or you can write them on a board.
You could even play a fun quiz game by downloading an app like Heads Up which is available for free on both the Play store and the App store.
#23 The 'Do you really know me?' game
This slumber party game is a good way to get players thinking about each other's habits. You can ask them questions like 'What is Sarah's star sign ?' or 'Which sport does John hate the most?'
The quiz works best if you make it a little hard so everyone is laughing at the answers. Start by writing down 15 questions about each person on separate sheets of paper. The questions can be things like 'What's your favorite song?' or 'How many brothers or sisters do you have?' It is a great way of bringing your kids' group of friends closer together.
#24 Two truths and a lie
This is a game of chance that requires the group to tell three different stories. Two stories will be true, one will be false and the rest of the group has to guess which one of the stories is a lie. The stories do not need to be too intense. They could be about hobbies, facts, past events that have happened in your life, etc.
For example, the first player says "both my parents were born on Christmas day", "my parents were married for 50 years", and "my parents were both born during the 1980s" or anything else they want to say.
This will continue with each player telling three stories. You could keep a track of points based on who gets away with the lie- this game can go on for however long you want it to.
Another alternative is the traditional truth or dare. It is simple enough- truth or dare gives each player in turn the option to choose between having to tell a truth (possibly about a personal question) or picking a dare.
#25 Impromptu photoshoot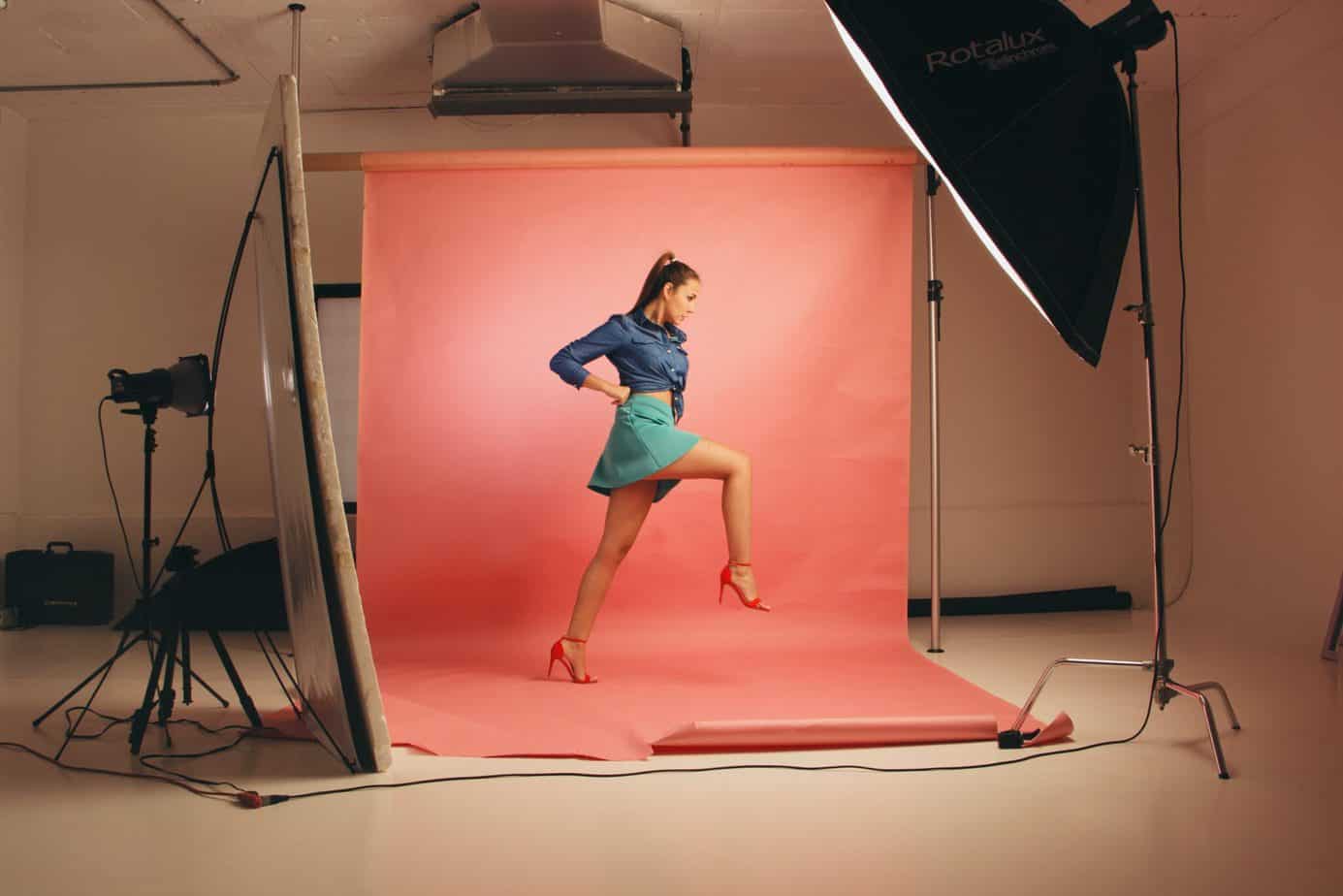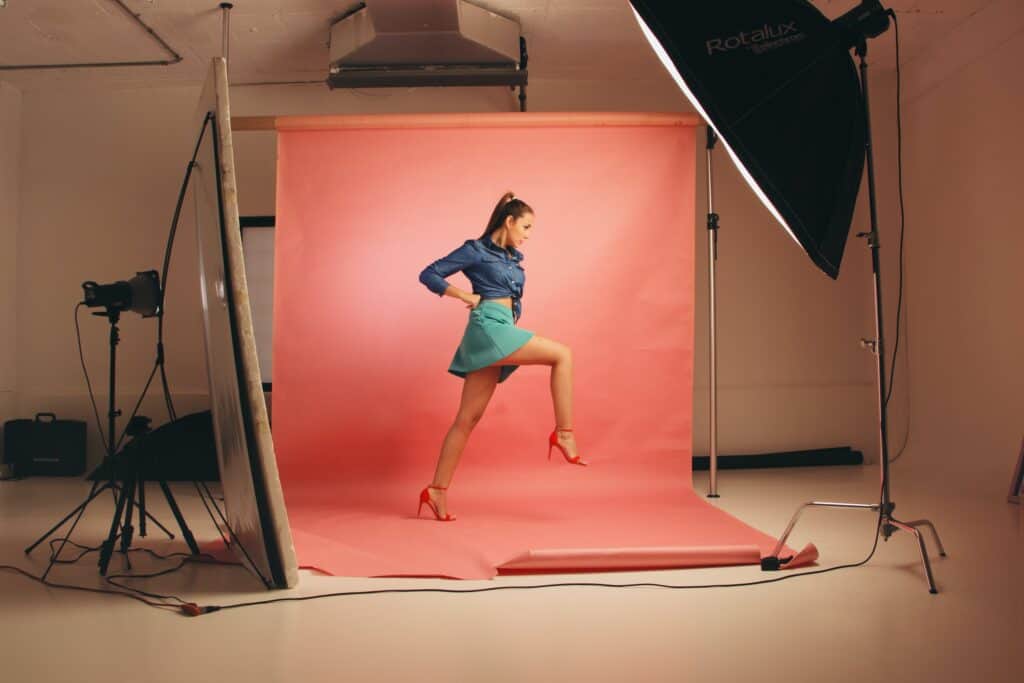 If you are trying to entertain a group of teen girls, this is a good one.
This is one of those sleepover ideas that will help get your group comfortable with taking photos. It's a good icebreaker and helps with building confidence.
The group picks someone who will be the photographer for the day, everyone else has to take turns being in front of the camera, even if it makes them feel uncomfortable at first. After that person is done posing or taking photos they pass on their task as well until every member of your group has been in front of the camera.
A really popular camera among young teens right now is the Fujifilm Instax Mini which allows you to take instant photos and frame them in an album that you can look back on later in life.
#26 Microwaved puffy paint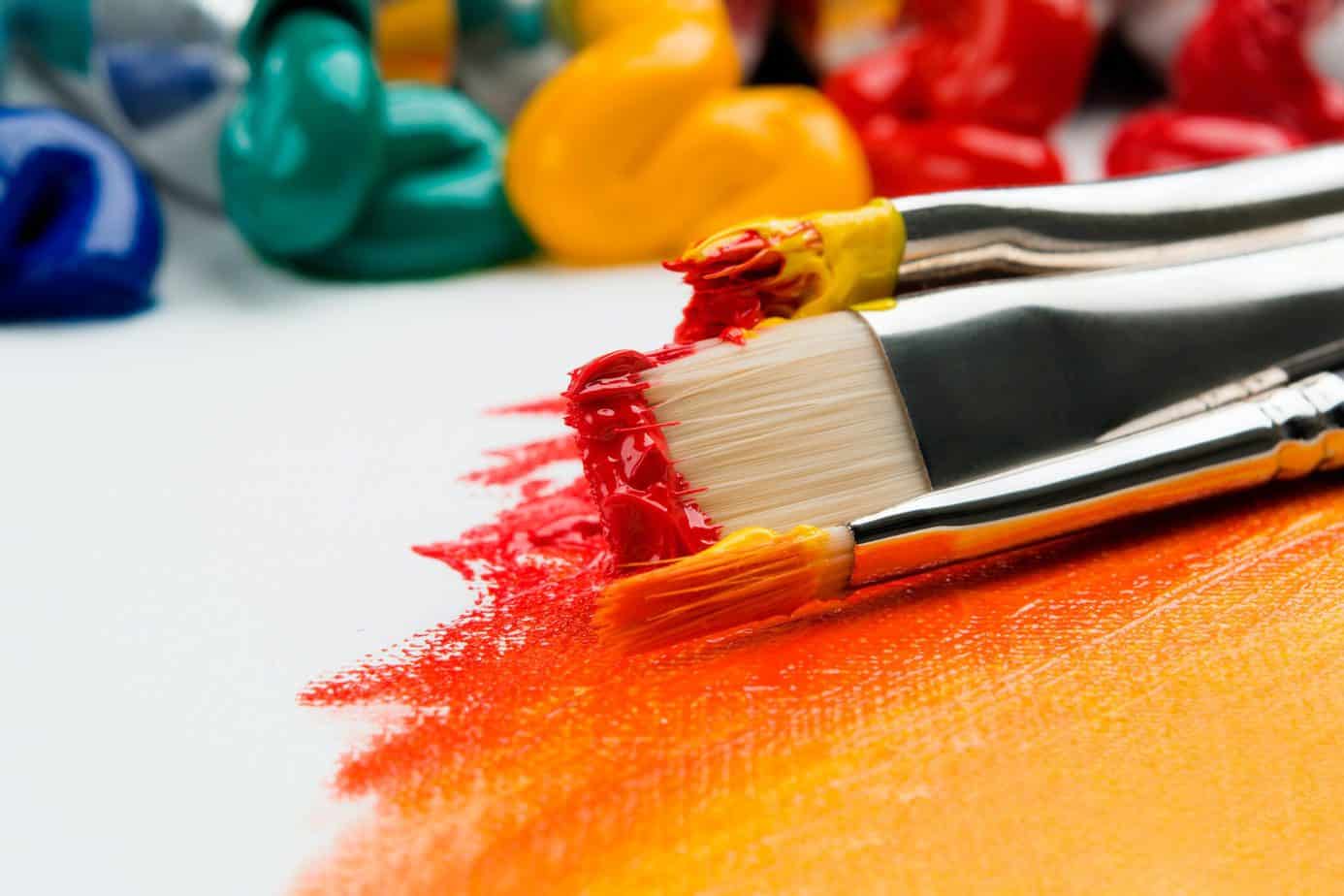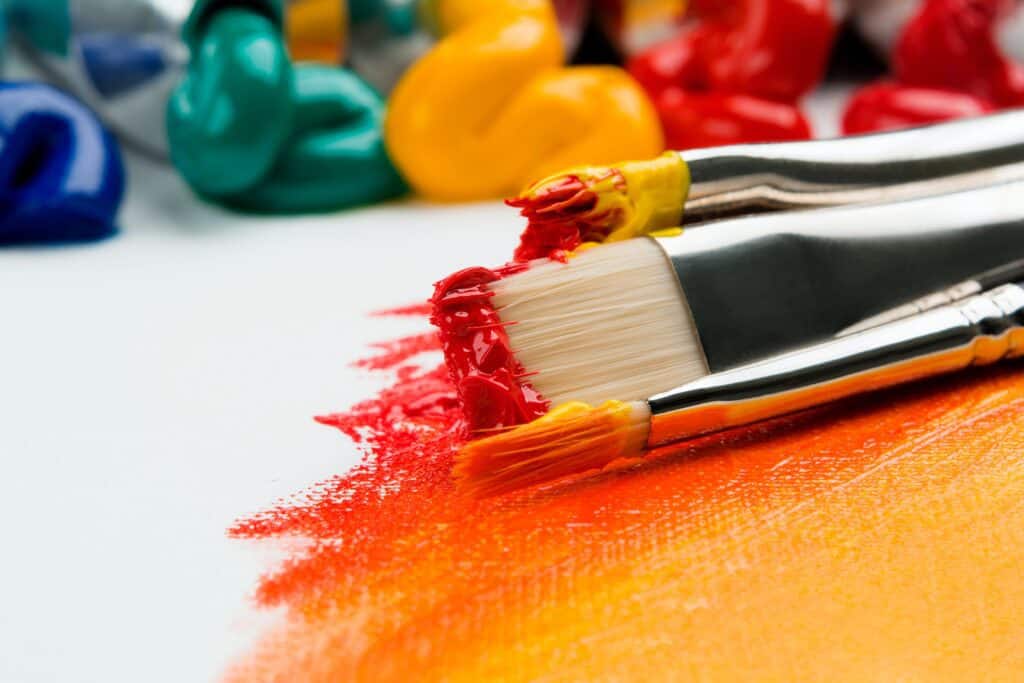 This is a fun and easy activity that will get your group's creativity flowing. All you need for this activity is some food coloring, one cup of flour, some baking powder, water, and a teaspoon of salt. First, you mix everything together except for the food coloring to form a paste that reminds you of cupcake batter.
Then you divide the paste into a few plastic bags (like these from Amazon work great) and add different food coloring to each baggie. Squish the paste around to mix in the food coloring and then tie up your baggies so they look something like icing bags. That means kinda like this: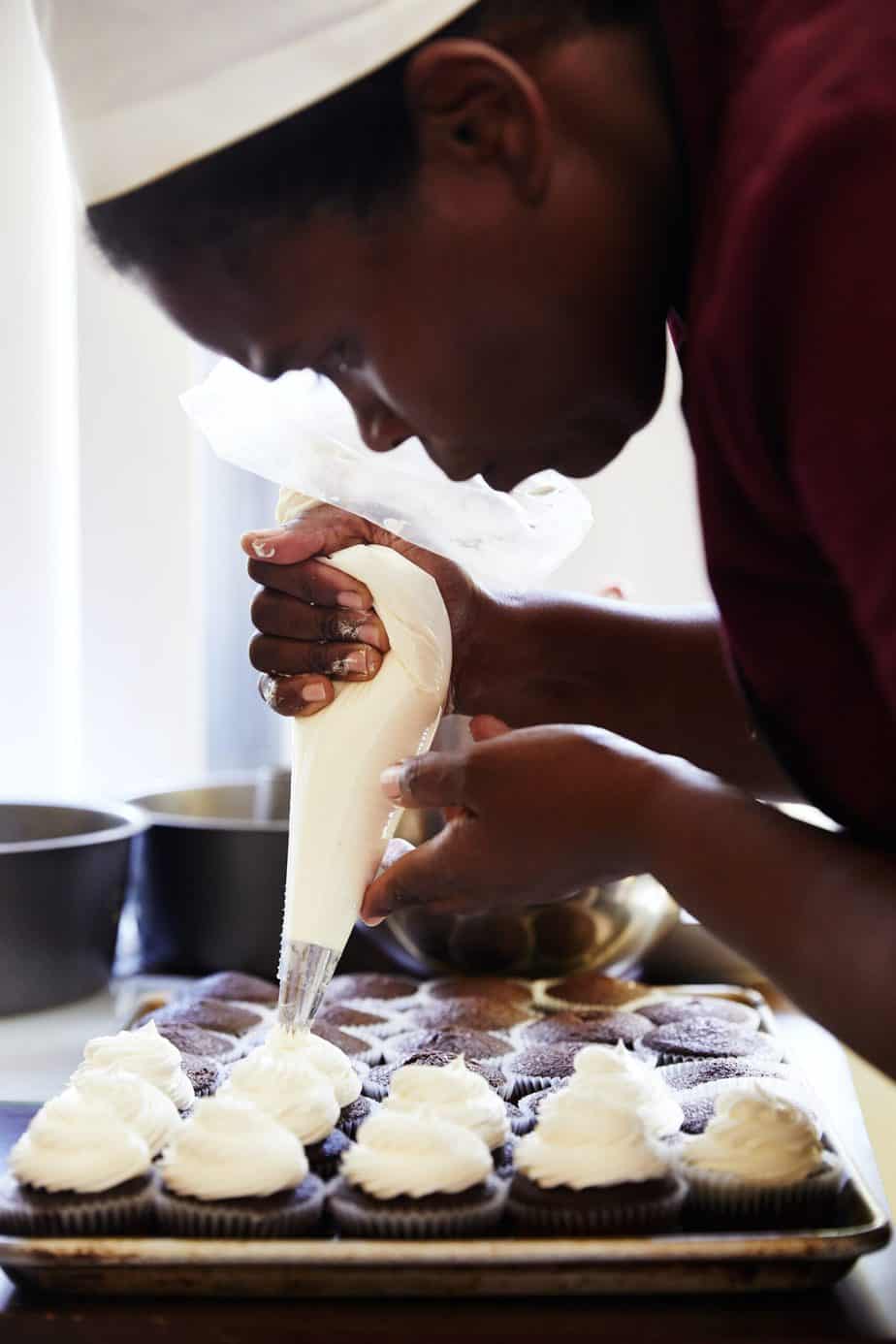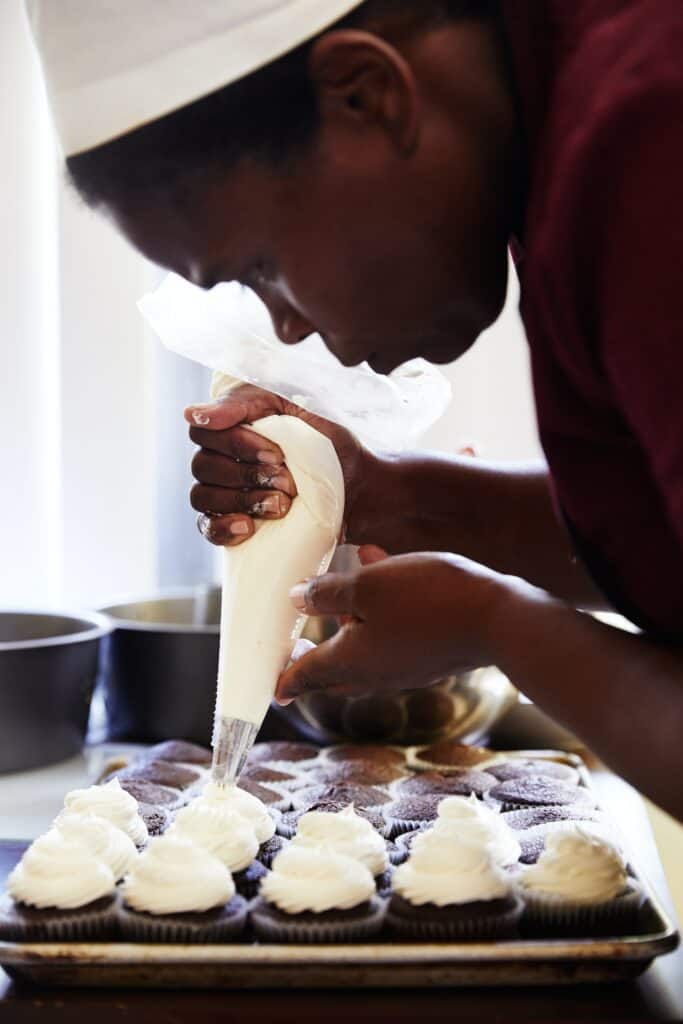 Once you have got your icing bag colors ready, go wild on some normal print paper. When the kids are done painting, pop those masterpieces into the microwave for around 40 seconds and watch the painting puff up. There is no end to how many paintings you can create!
#27 Decorate a plate
All you need for this are some paper plates, paint or permanent markers, different art supplies like glitter glue, sequin stickers, etc., and some dishes of water to mix in with the paints.
The idea behind decorating a plate is that everyone will be given a plate and have to decorate it with whatever they can find. Once everyone is done, your group will take turns going around the room and voting on who did a good job or not.
The winner of this game should be given some sort of prize for their artwork!
#28 Paint glass
All you need are some glass bottles and acrylic paint, or watercolors. The idea behind this game is that everyone will take a turn painting their favorite color onto one bottle with a brush whilst wearing gloves (to avoid any mess). Once they are done painting they will swirl the paint around in every direction as well to make it more interesting.
#29 Rubik's cubes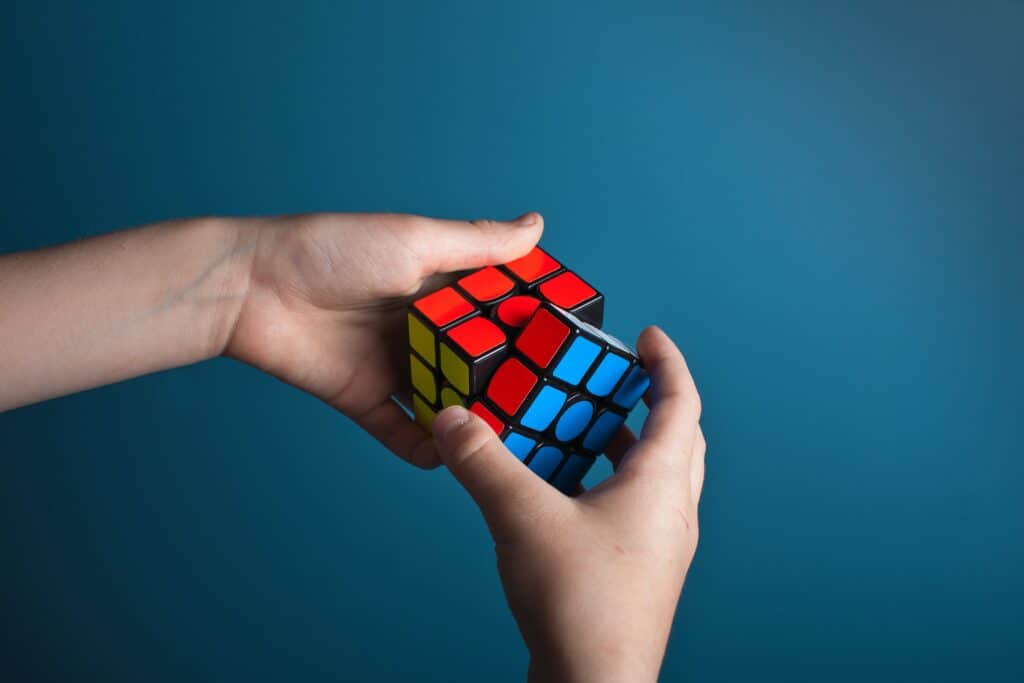 This is a fun and easy activity that will get your group's competitive juices flowing. All you need are some Rubik's cubes from Amazon (or any other type of puzzle) for each member in the room, along with a timer or stopwatch.
The idea is that each person will be given a Rubik's cube and the time to solve it on their own. Once they are done solving, your group would take turns trying to beat the other's times in front of everyone else.
The winner of this game should be given some sort of prize for being able to successfully finish first!
#30 Picnic basket
Go on a picnic! Fill your basket with sandwiches, fruit, and veggies. This is especially fun if you don't have an outside space to eat at home or nearby. Pack some blankets too for sitting under the trees or next to a lake. You'll need something refreshing like lemonade or iced tea as well – be sure not to forget the condiments!
#31 Paper plate rainbow craft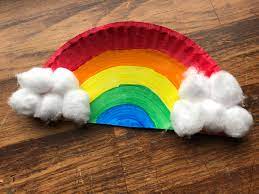 All you are going to need for this one is a couple of paper plates, glue, scissors, cotton, watercolors, and paintbrushes.
You give each child a plate and let them cut it in half (or help them if they are not old enough. Then cut off a tiny semi-circle at the bottom of each half so you are left with a rainbow shape. Now, you can proceed to paint in all the colors of the rainbow before sticking on some cotton at the end to form the clouds. It is super easy and each kid gets to take something home.
#32 Making posters
Using your creativity to make different projects is an important part of growing up. It helps strengthen hand-eye coordination and allows kids to see what things emerge when they work together.
There are things that can be made at a get-together that have the benefit of being both useful and decorative. For example, you could ask your guests to make posters about things they like and things they don't like.
The things kids like and don't like can then be discussed by the group as a whole, giving them a chance to express themselves in a positive way. They will also create something that is unique to your home or party area where it can be enjoyed for years to come.
#33 Sun catchers
Working on new projects is a fun way to unwind, but it can also be calming. It helps teens to relax while they are pairing things up and working together. Taking things a step further, you could ask them to make suncatchers with things like buttons or even broken glass in the summer months.
In addition to things like buttons, things that can be used for sun catchers include things like shells and pine cones.
#34 Camp-out indoors
Decorate an indoor space to look like a forest with tents or just gather around the fire and tell stories. This is even more fun when done by candlelight!
#35 Scary stories
Teenagers like things that are scary. Loud things and things they don't understand scare them a lot more than things they do understand like how to use the internet. Scaring teens at sleepovers is a great way to give everyone something thrilling to talk about for weeks after your slumber party has ended.
Traditional scary campfire stories are always fun to share- just make sure everyone is having a good time!
#36 Make homemade slime
Making slime at home can be incredibly fun if you do not mind a bit of a mess. The things you need to make slime are things like liquid starch, glue (clear or white), and borax powder. The things that you can do with slime vary widely but the most fun things to do with it are things like seeing how far you can throw it, playing tic tac toe in it, and making things like a football out of it.
#37 Homemade popsicles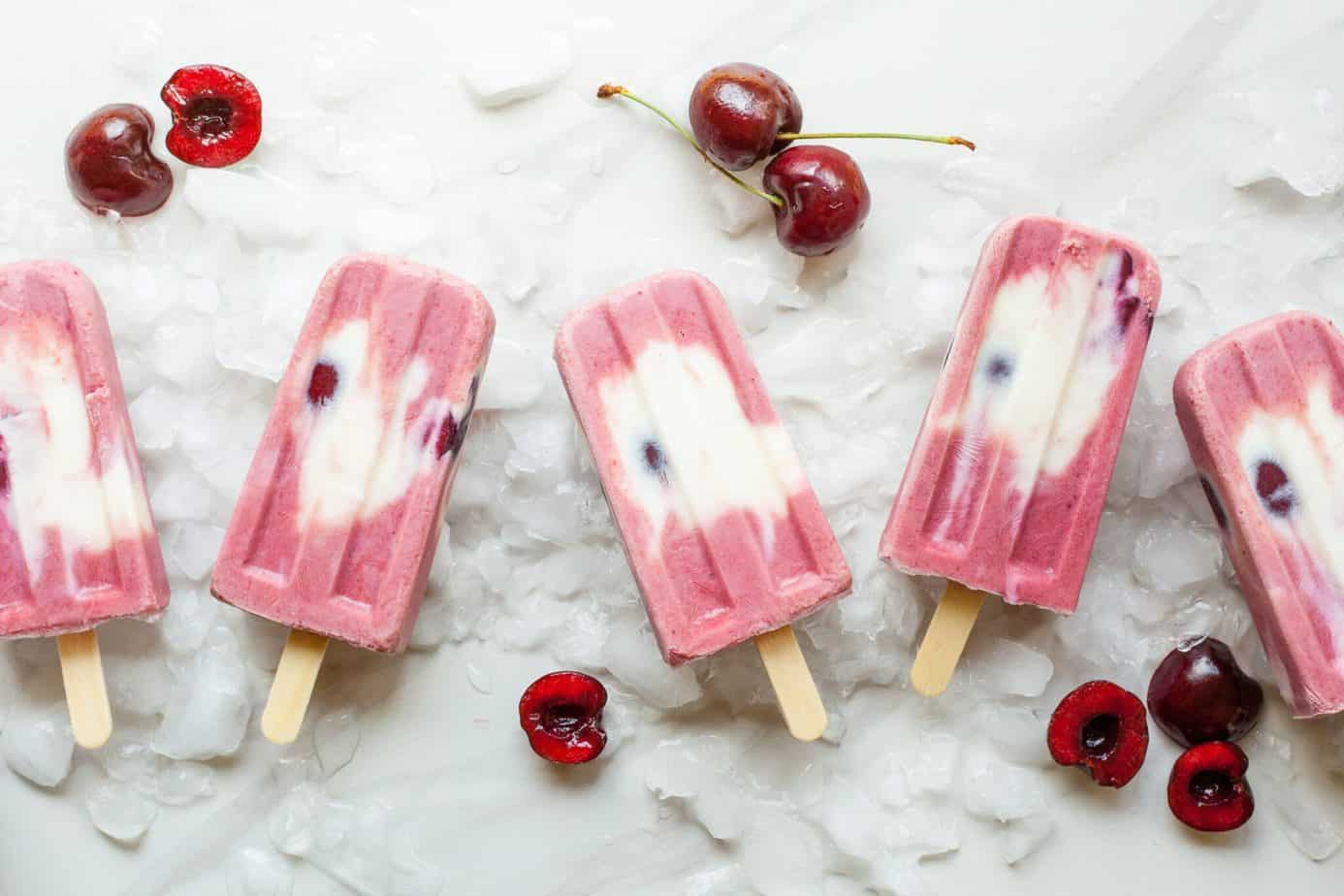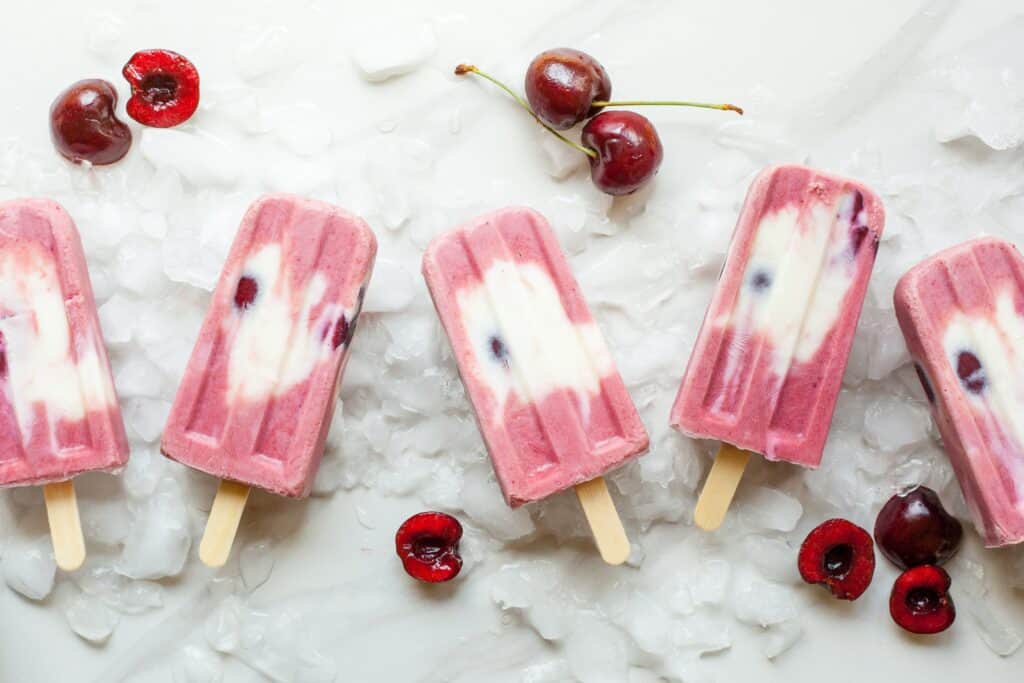 Homemade popsicles are insanely easy to make and they work for pretty much any slumber party. They are a lot more fun if you have things like berries or fruit to add to things but it is still entirely possible to make things like watermelon popsicles as well which need far fewer ingredients.
I have made popsicles quite a few times and the best company I have come across so far has to be PopsicleLab. They have a super cute popsicle set that includes both the molds and sticks that you will need to give this a go. If you already have the molds, they also sell the sticks separately.
Now that you have everything you need, you are going to need to decide whether you want to make a creamy popsicle (yogurt-based) or a fruity popsicle that would use fruit purees. Here is a good recipe to start off with- homemade fruit popsicles.
#38 Nerf war
Having a nerf war at home can get messy but if you have a backyard, this idea is perfect for young kiddos. You will need some nerf blasters or other foam-firing weapons to get this ball rolling. At $9 for a nerf toy, it is a pretty affordable way to have fun.
#39 Get food delivered
If things are not going according to plan and things are getting boring, you can just get things like pizza or Chinese food delivered. For things like pizza, a place called Papa John's has $9.99 things that are perfect for things like a game night or things at a sleepover.
#40 Choreograph a dance routine
If you have a bunch of kids that have way too much creative energy that is not being put to good enough use, consider suggesting a dance routine. It's not as hard as it may look and it doesn't have to be anything too fancy.
Most times the sillier, the better. You can sometimes get a group of kids to be incredibly creative when there is no consequence for things not being perfect.
#41 Have a pillow fight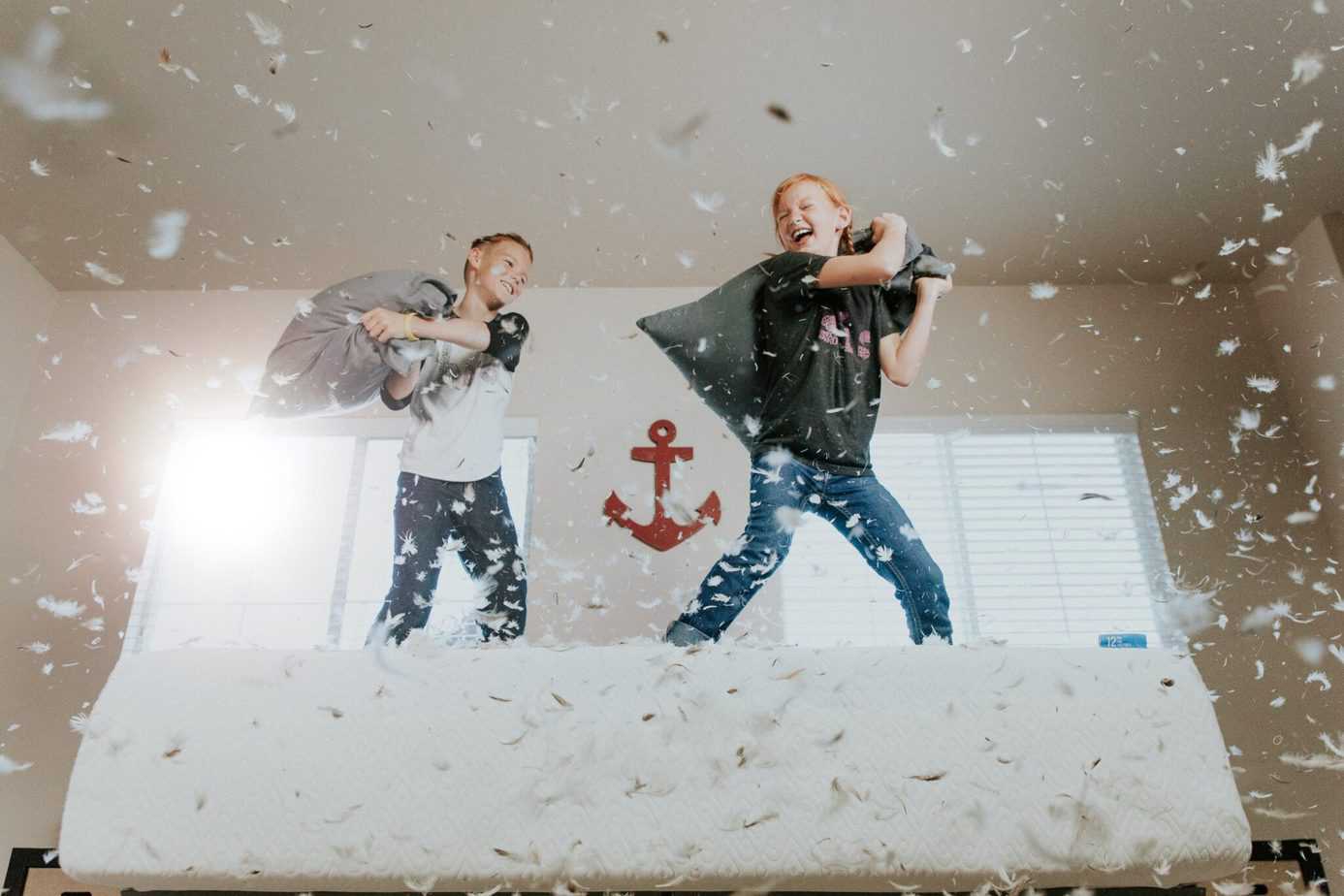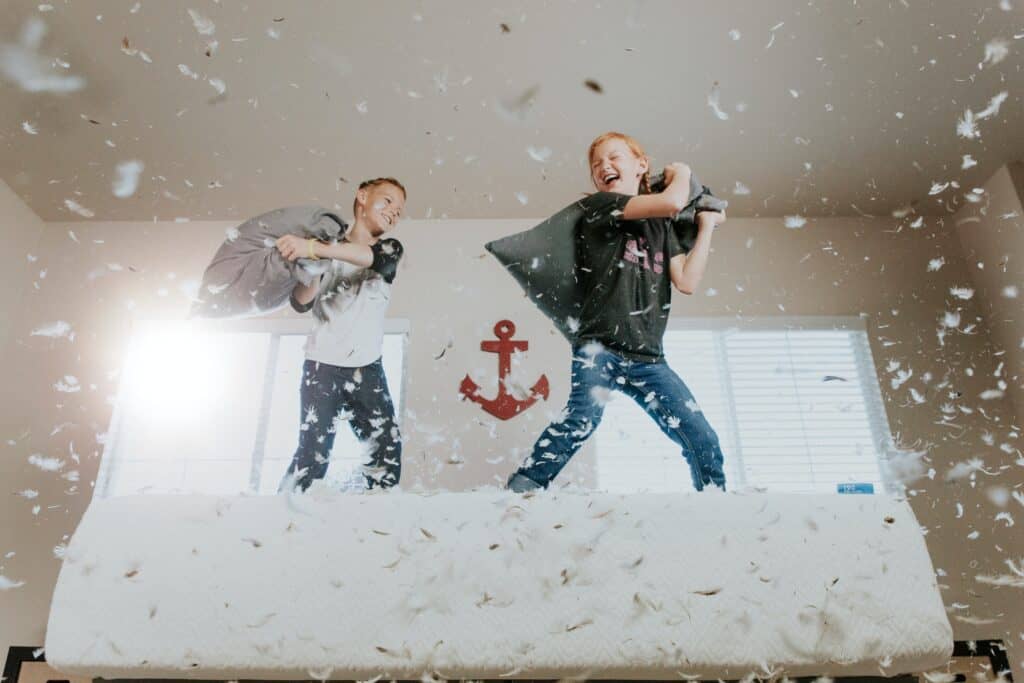 For those of us old enough to remember, this is nothing new but for today's teens, it seems like a novel idea. Pillow fights can provide hours of fun as you take turns smacking your friends with pillows until one side or another surrenders and has to sleep on the floor. If things get too rowdy remove some pillows from the equation. I recommend at least 3 pillows per person depending on how many people are in the fight. For smaller groups, it's best to just stick with two.
#42 Have a scavenger hunt
If you are looking for things to do at a slumber party, a scavenger hunt is an excellent option. It's something that everyone can participate in and requires only a little bit of creativity and teamwork. You could require contestants to get some silly things like having them find things that start with the letter B.
#43 Custom scarves
One thing that you can do during a sleepover is to have everyone make their own custom scarves. It's an affordable and fun option. You will need a plain colored scarf, paint pens, etc. to make the project work but with a little bit of preparation, things should go smoothly.
#44 Blind makeover game
The blind makeover game is going to need an even number of teens so if you have four or six kids in total, that would be perfect. Divide them into teams of two and then between each team, let them decide who is going to get the blind makeover.
Give each team some makeup and a blindfold and let your teens go wild. The finished looks should be fun for the blindfolded partners to have a look at.
#45 Video games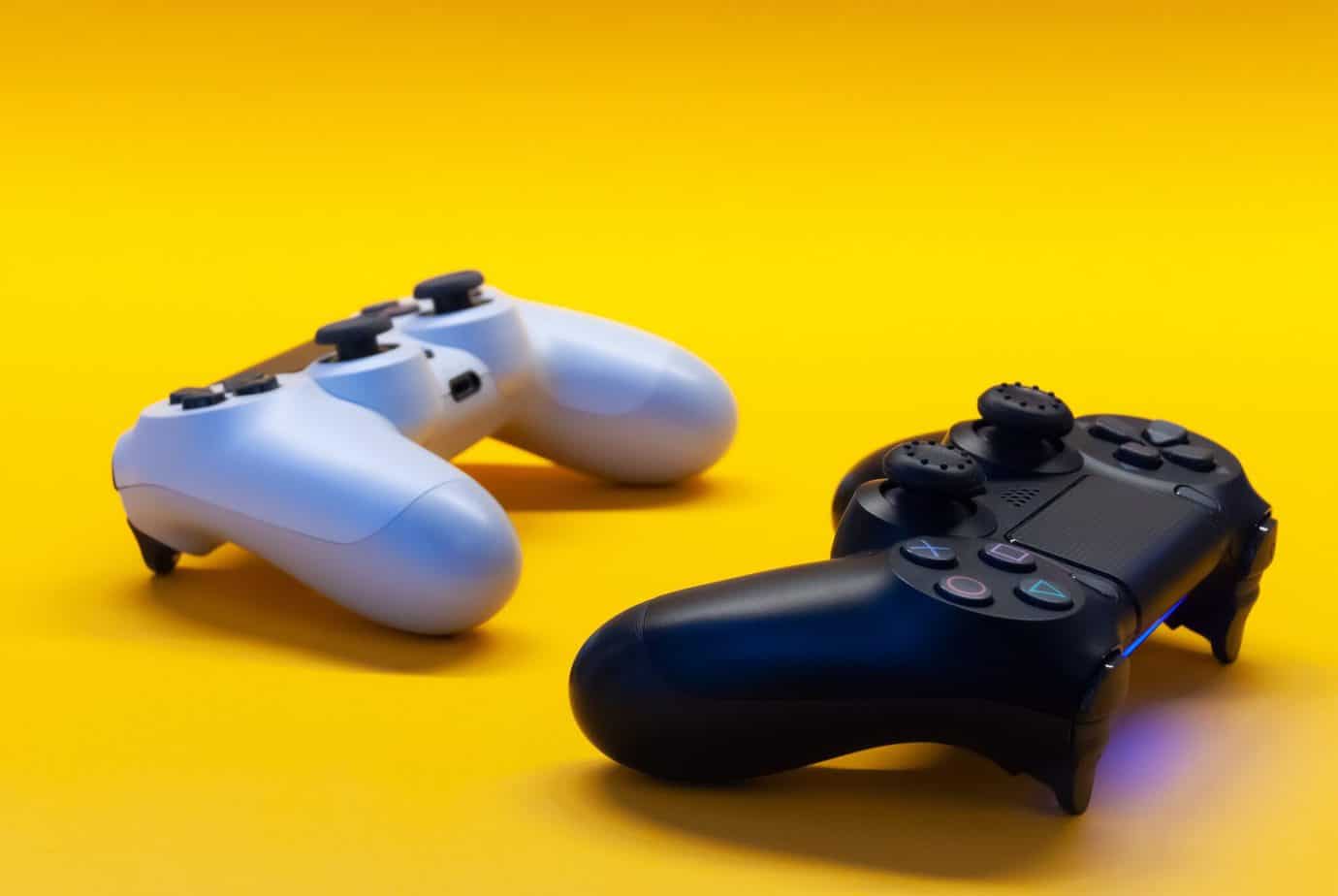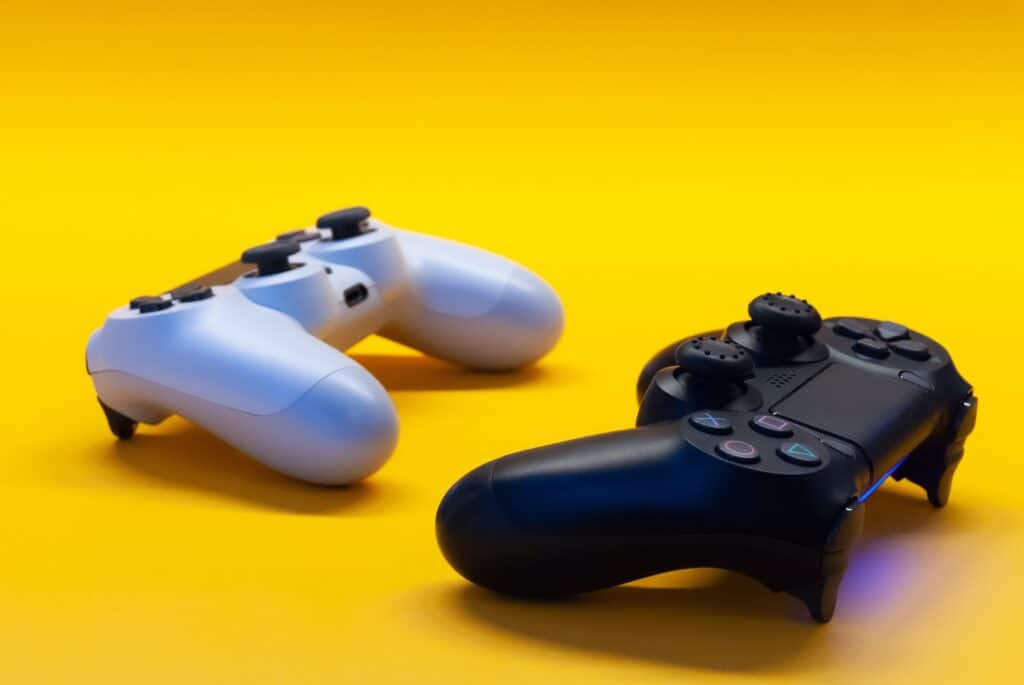 Video games have always been a great idea for sleepovers. Not only are they interactive and fun, but you don't even need to leave the house. Set up a gaming station with some video game consoles for the night and let your friends play their hearts out. If you're worried about things getting too loud, try playing with headphones.
#46 Write a play
Give each person a notebook and have them write the first few lines of their own play in it.
Then challenge your friends to pick up another notebook and continue the story! By the end, you'll have 100 stories or more and you get to act them out… maybe with some friends providing sound effects! It is one of the most fun challenges to do at sleepovers.
#47 Take a train ride
Take things to do at a sleepover up a notch and go for an actual train ride! You could go to a local train museum or even just ride the Metro. An actual train is more exciting than most of the other things you can do at a sleepover on laptops and cell phones!
#48 Taste test challenge
Another good one for 13-year-olds would be a taste test challenge.
Before the party, it's important to note down the types of foods your guests like or dislike, even things they may seem crazy about! At the sleepover, have each guest write down things they like or dislike when it comes to food. Then set up a table of different food items(spicy, sweet, sour, and everything in between) for each participant to get a chance to try and guess the items as they taste test them. At the end, participants should be able to see how much overlap there is between all of their top likes and dislikes.
#49 Man in the dark game
This is a pretty simple game. Your blindfold one of the players and put everyone in a dark room. The blindfolded player has to try to catch someone (who later becomes 'it') and then guess who they are without taking off the blindfold. If they successfully catch and guess who the person is, they can take off their blindfold and pass it on to the person they caught.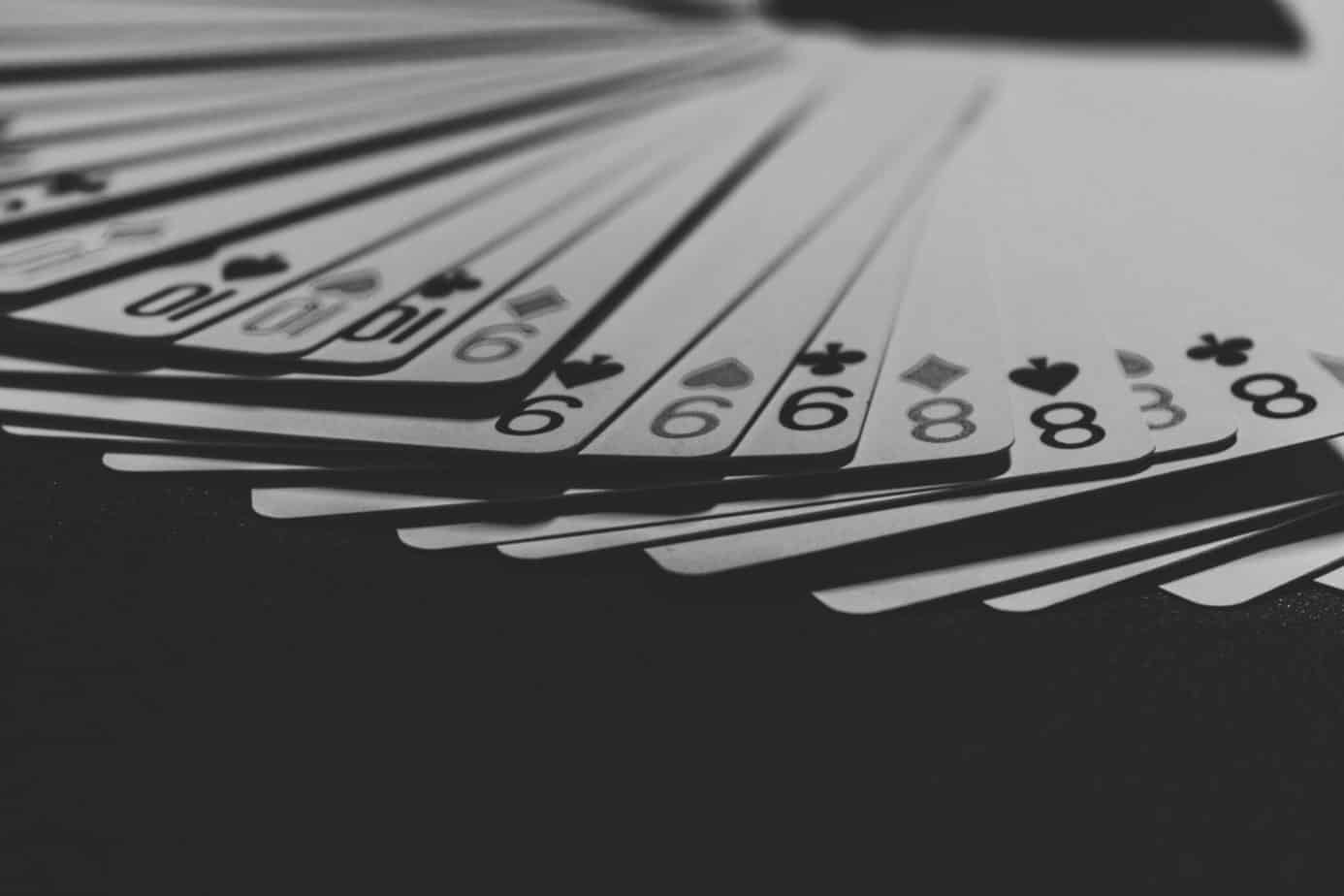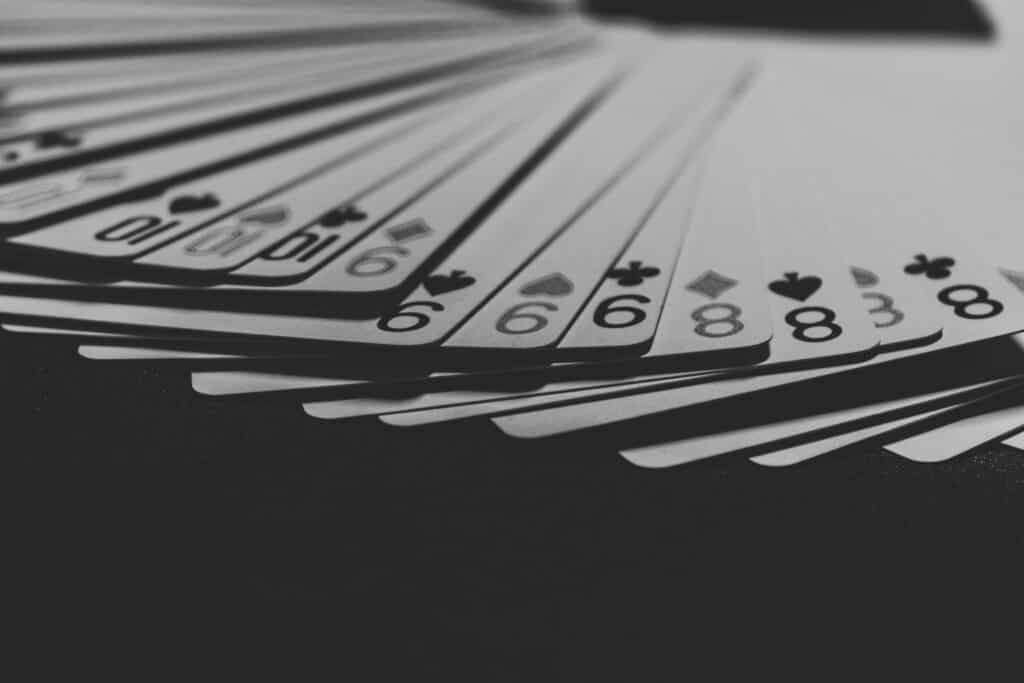 All you will need for this game is a pack of cards that you do not mind not having at the end. This is because you are going to need to cut up the cards into tiny pieces.
First: Each team picks a card from the stack. They note down what they have selected and remember it (four of hearts or six of spades, for example). Then you cut each card into tiny pieces and hide the pieces around different places in the house, backyard, terrace, etc. The aim of the game is for each team to find all of the pieces that make up the card they choose at the beginning. Whichever team pieces together their card first, wins a prize at the end.
If you do not want to ruin the nice card pack you have at home, you can buy a cheap set off of Amazon like this one for $5.
#51 Science experiments
This is a great game to help kids get interested in science. The goal here is for each person to have their own particular theory of how things work, things they don't understand, or things they think are interesting.
The kids will then take time to research the right information about the theory they have or came up with. For example, if Sarah thinks the moon goes around the sun, she has to explain why she thinks that is true, or if John thinks a magnifying glass can cause a paper to catch on fire, he has to research how that happens.
You can do this naturally over the course of a night, or you can help things along by providing a variety of topics or things to test. You can use things like camera filters, magnets, and simple household items to keep things interesting but the possibilities really are endless here.
#52 Take a walk around the block
This one really is simple enough- ask your child to show their friends around the neighborhood by taking them for a walk. You can even let them borrow a few dollars to buy some ice cream.
#53 Crossword puzzles
This is a great activity for teens who want to keep their minds sharp. Puzzles are an excellent way to prevent things like memory loss and Alzheimer's later in life. Crossword puzzles can be enjoyed by all ages so everyone can have fun with this one!
#54 Clay sculptures
Helping the kids make some cool clay sculptures is a great activity for the sleepover. They will get to work with things they might not otherwise have had an opportunity to, and everyone will get to take home some memories. Plus it is just as much fun to see everyone else's sculptures too!
#55 Musical chairs
Musical chairs is a classic game for any age. It requires no special equipment to play and gives everyone something fun to do while your guests are new people come in. You can easily make things more interesting by having multiple rounds of musical chairs running at once or putting a twist on things like playing "Thriller" by Michael Jackson instead of the normal musical chairs song.
#56 Ghost in the graveyard
This is a great game if you have a large yard. Have someone be "it" and try to catch everyone else in your yard using normal house lights. Once they tag you, you become it and things get harder. You can have a different person be it each round or things can get a lot scarier if you leave the same person being chased.
#57 Popcorn and movies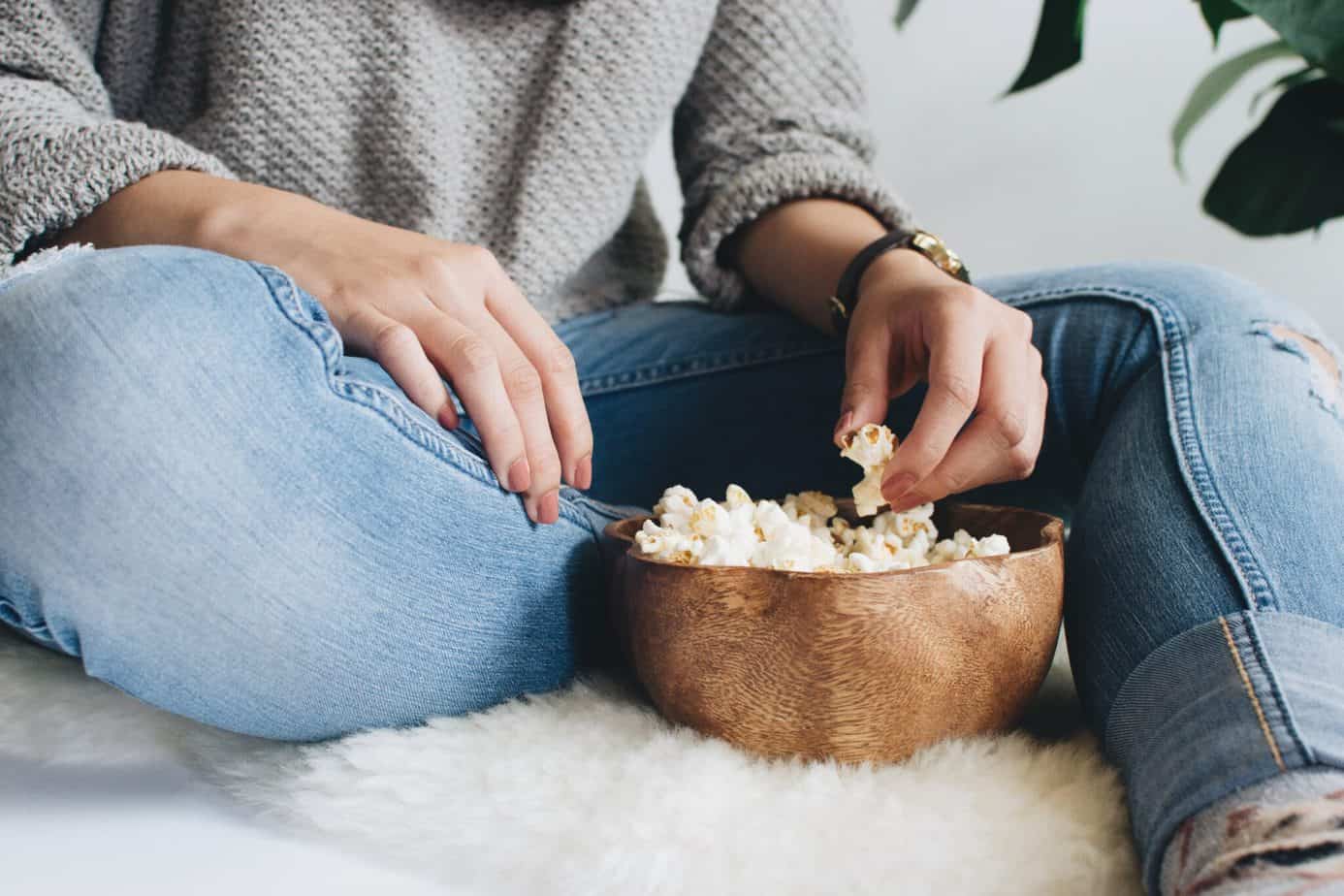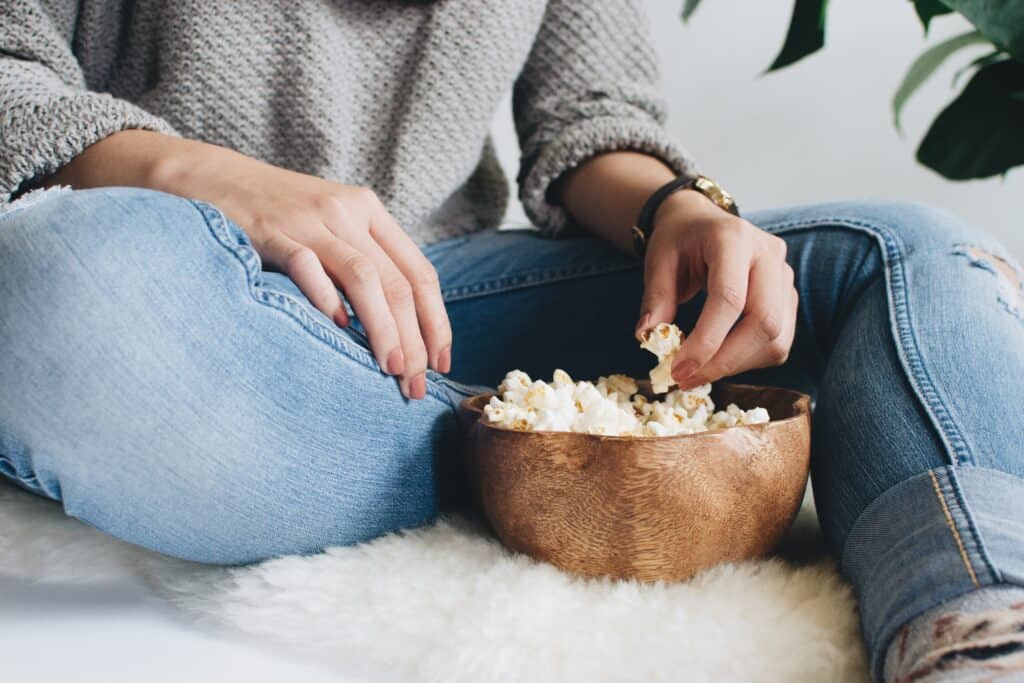 The best snack for any movie is popcorn. Things like making a big bowl of popcorn and having everyone make their own custom topping mix is one of my favorite things to do even as a full-grown adult!
#58 Jedi training
Have someone be the teacher and teach everyone in your group how to play things like lightsaber duels and games like 'the force'. This is a great idea if you have invited a lot of Star Wars fans over to your place.
#59 Host an international dinner night
Instead of having a normal sit-down dinner, try to have an international dinner at your house. It is a great way to expose your friends to things that they might not otherwise get to eat and offers something interesting for everyone involved. Each kid can also be asked to pick a cuisine in advance so that at the end of it, you have a nice selection of dishes.
#60 Star gaze with a telescope
Stargazing with friends has the added benefit of everyone being able to have a nice memorable time with a great view. This is one of those activities that can be done alone but is just so much more fun with other people.
If you are interested in purchasing a telescope for use at home but do not want to spend hundreds, you can get a cheap one that is meant for kids specifically. This one is $99 and comes with a mount, carry bag, phone adapter, and wireless remote.
#61 Murder mystery game
If you have one or two teens who like things a little spooky, consider preparing a murder mystery game for your kids' friends to play during the night. This is a fun way to see who has the most observant skills as they try to figure out who the murderer was and other things like where the murder took place, why it happened, etc. This idea can provide hours of entertainment for your teen group.
#62 Sleeping bags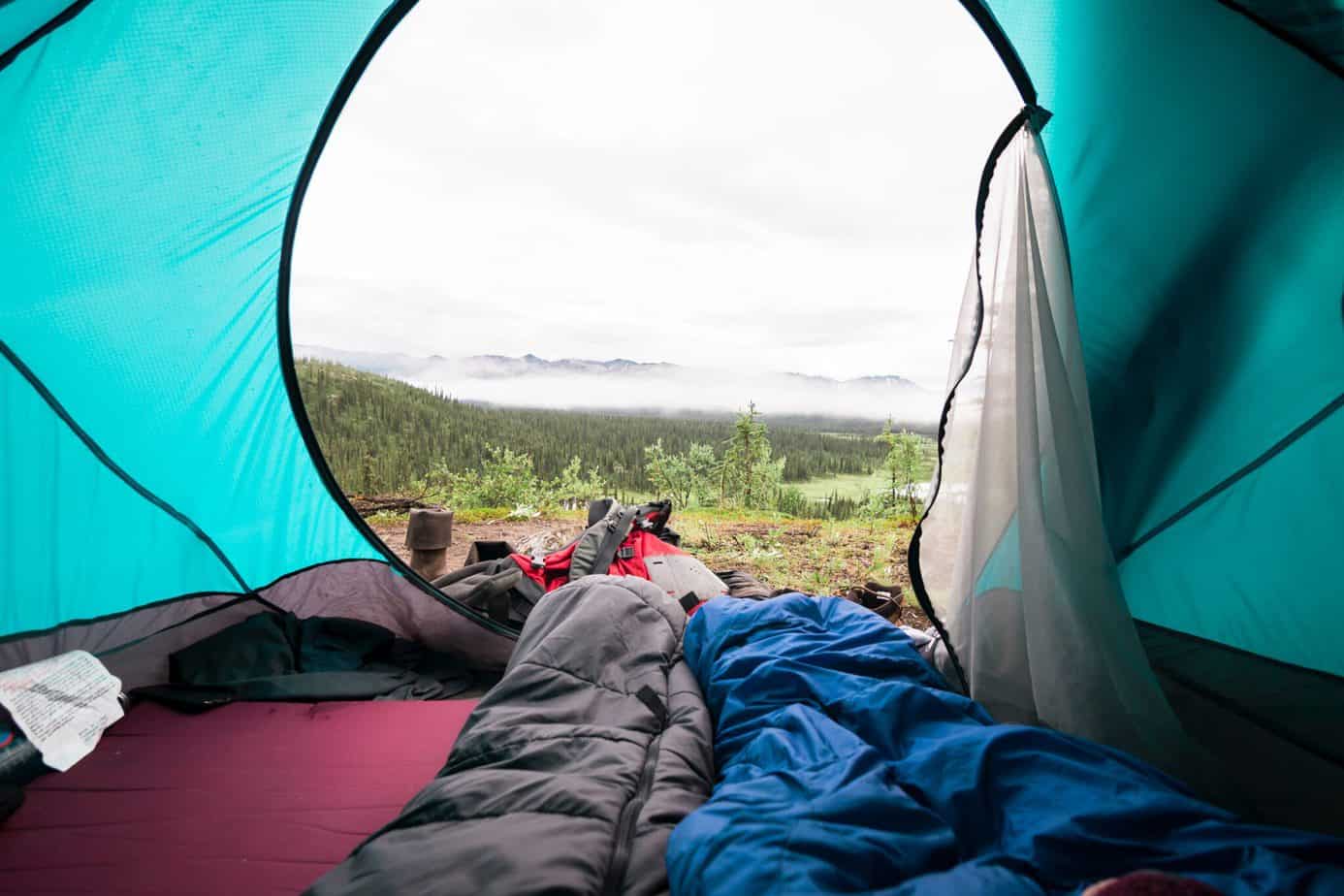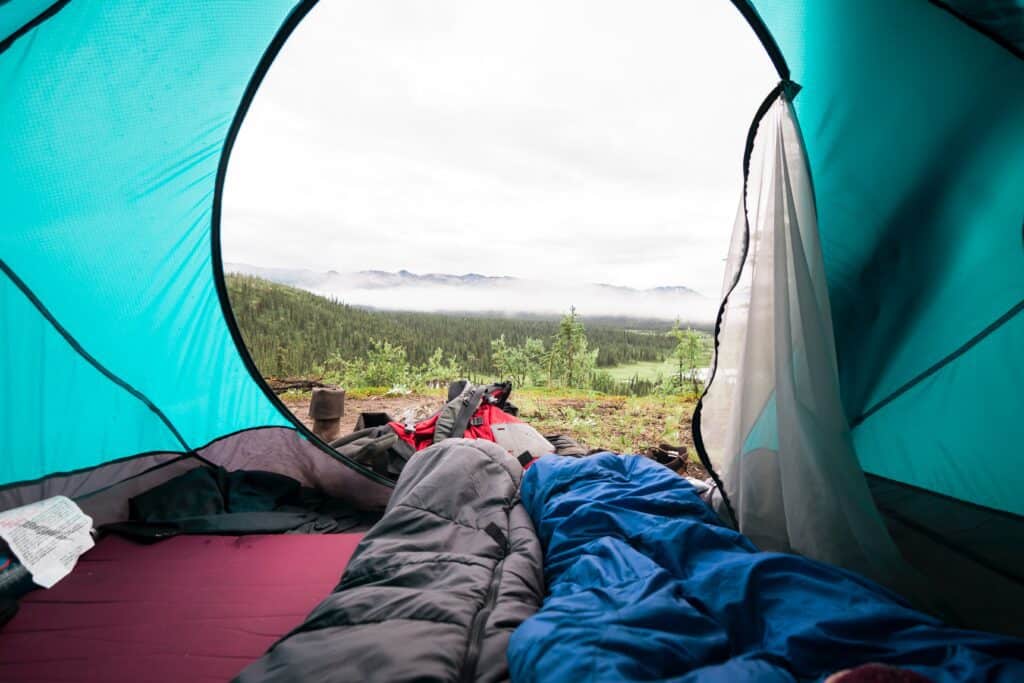 Sleeping bags (linked) are a great way to make things exciting at the sleepover. This activity is pretty simple on its own, just make sure everyone has their own sleeping bag and head outside or into a different room in your house for some fun! Just be sure you have enough room for everyone!
If you have the time, you could even take the kids camping for the night- that would be a night packed with s'mores, popcorn, and memories.
#63 Make things with clay
Clay can be very fun to work with, and it is a great way for your teens to express themselves artistically. There are so many things that you could make with clay, from a basic cup to statues or anything in between.
#64 Watch funny movies
You could pick just about any comedy. In addition to being fun, this should get your teens laughing and talking instead of staring down at their phone screen all night.
#65 Musical instrument jam session
Bring out the instruments and see what kind of music your group is capable of making! You could have a drum circle where everyone plays their own rhythm or try out some things on kazoos or recorders for a funny sound.
#66 Film a 'Newscast'
Challenge the kids to create a newscast about current events they have read about in the papers or even events that have happened in their own families such as a birth of a sibling!
#67 Plant seedlings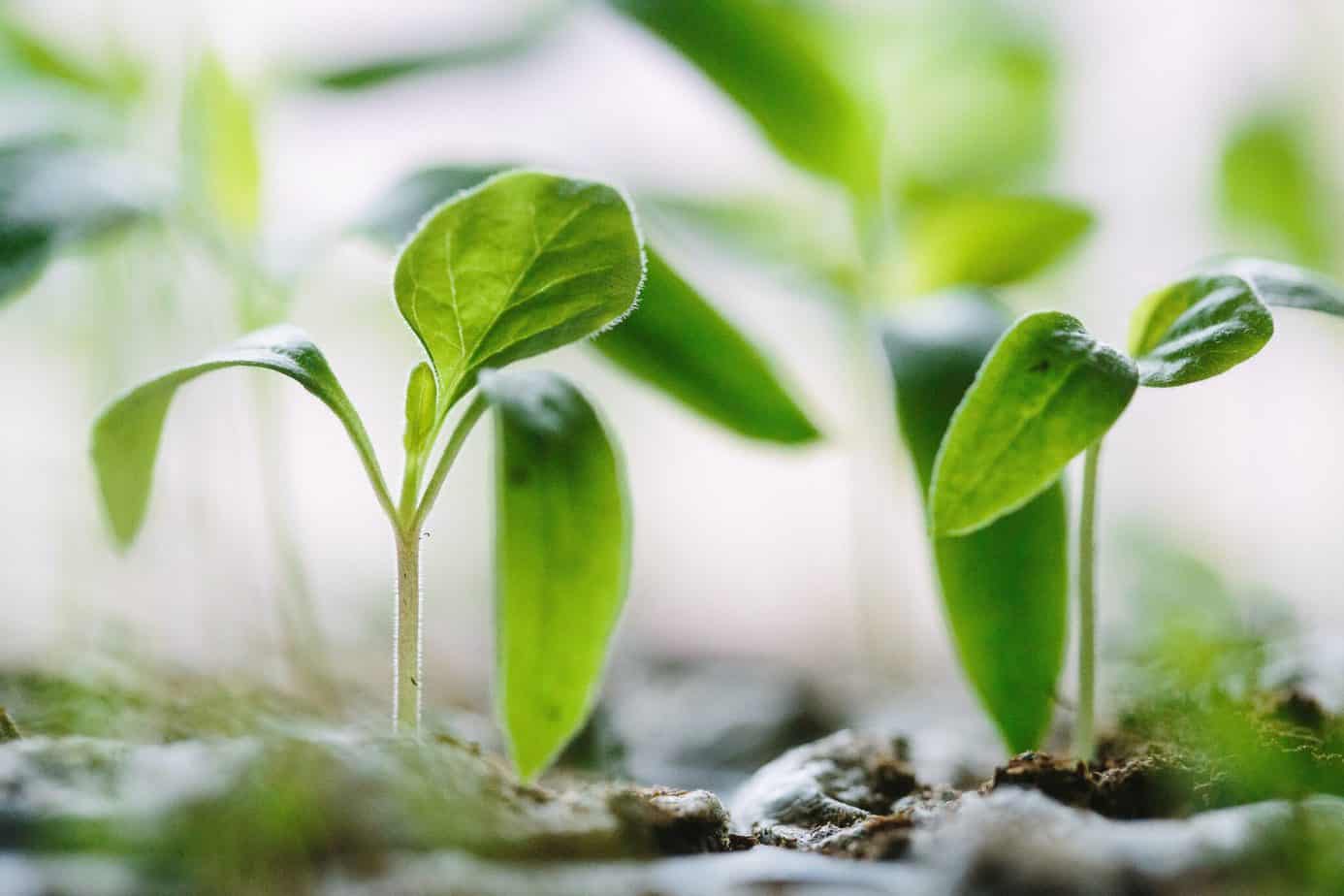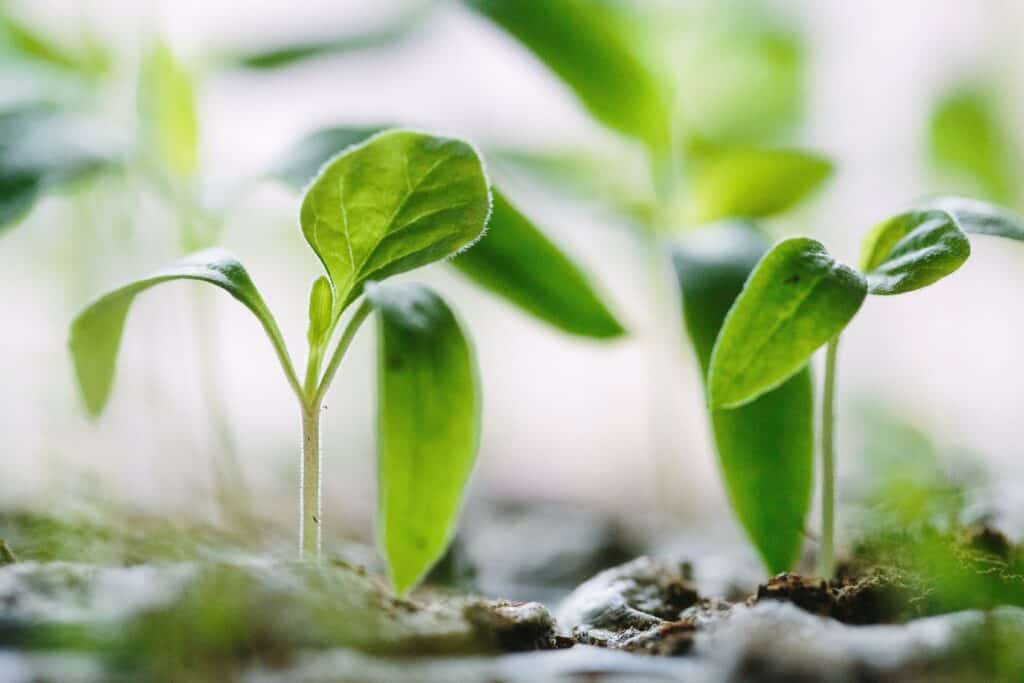 If you have a garden, why not plant some things that can be used in the future for food? You could get started with some sunflower seeds and watermelon seeds that everyone can plant as part of a fun slumber party activity.
#68 Go on an Instagram scavenger hunt
Give each person a theme and ask them to post things related to that topic. For example, give them things related to dinosaurs and they have to post things about it or selfies with a dinosaur mask on! It is always fun to see what everyone comes up with when they are put on the spot.
#69 Wipeout
This will be more fun than you might think. If you have a few things to spare, lay out some blankets and pillows for padding and then set up a 'wipeout' course with things like cardboard boxes, hay bales, foam sticks, tires, ropes, etc.
#70 Building contest
Build stuff out of things that you have around the house. You could see who can build the most things with what they have at hand, or just simply see how high up things can be built. If things get knocked over, you can always streamline the process for efficiency.
#71 Host an Easter Egg Hunt
Easter Egg Hunts aren't just for toddlers. Plan a fun Easter Egg Hunt for your guests (or even have them help out in the planning). This is something that will be fun to look back on later.